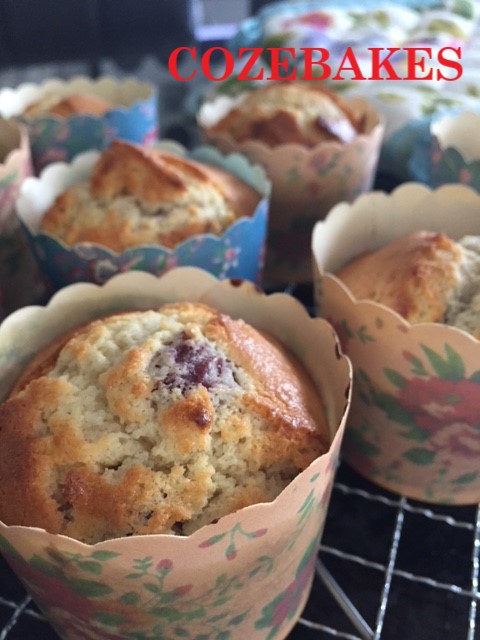 This is a quick and easy recipe which results in gorgeous muffins with a lovely hint of almond flavour. It's a combination that goes so well together. I love the fact you need nothing other than two bowls and spoon to make them.
Most muffin recipes are made the same way – you mix the dry ingredients in one bowl, the wet ingredients in another and gently mix. Muffins are very easy to make but notorious for turning out dense instead of light and fluffy. The main reason for this is over mixing so go gently!
There's no butter in the recipe which is handy for different people; vegetable oil is used in it's place. I've also reduced the sugar quantity so you do what works best for you. It's just an option.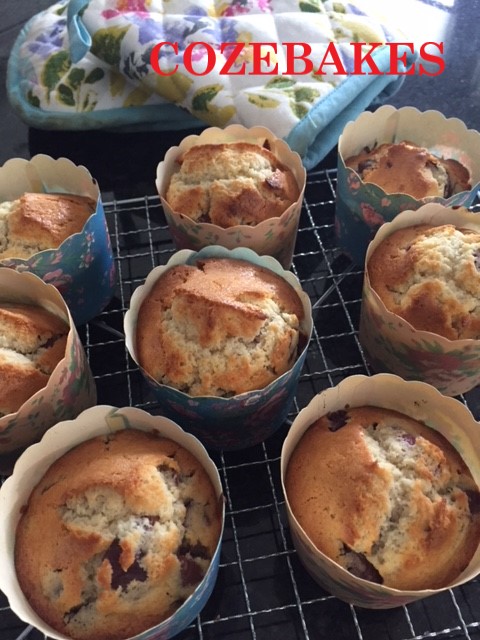 Originally the recipe used milk but to try and get your muffins as light as possible, I replaced half with sour cream which always adds a lovely light texture to your bakes. Again, if you don't have sour cream, just use milk or if you like, plain yoghurt will also work.
Depending on the size of the cases you use, you will get anything from 8 to 12 muffins. I used quite large muffin cases and filled them 2/3 way. If you use cupcake cases you should hopefully get 12 but I'd bank on getting a good sized 10 from the recipe.
Ingredients:
200g plain flour
150g caster sugar (I used 75g)
2 tsp baking powder
1/2 tsp salt
80ml vegetable oil
45ml milk (see above)
45ml sour cream (see above)
1 large egg
1/2 tsp almond extract (if you prefer, use vanilla extract)
190g fresh cherries, quartered – fresh cherries were out of season so I used these cherries. You should be able to get them in a Polish food shop or in a well stocked supermarket. I drained them well and then patted them gently with kitchen paper and use a scissors to cut them (far easier and cleaner than a knife)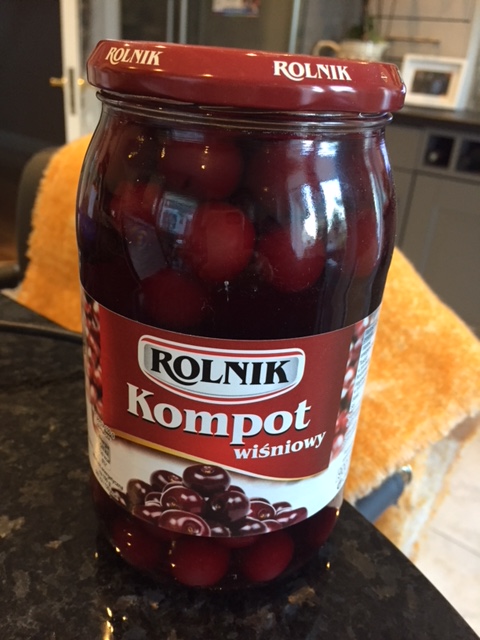 Method:
Preheat oven to 200C / Gas 5. Line a muffin tin with your chosen cases.
In a large bowl, mix the flour, caster sugar, baking powder and salt with a whisk.
In a smaller bowl, whisk the oil, milk, sour cream, egg and almond extract together.
Pour the wet mixture into the dry and stir gently until incorporated.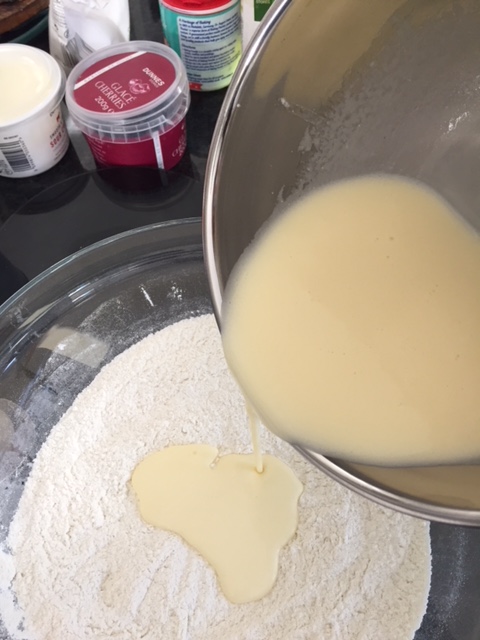 Then fold in the cherries very gently into the muffin batter but don't worry about lumps. Over mixing will result in a dense muffin.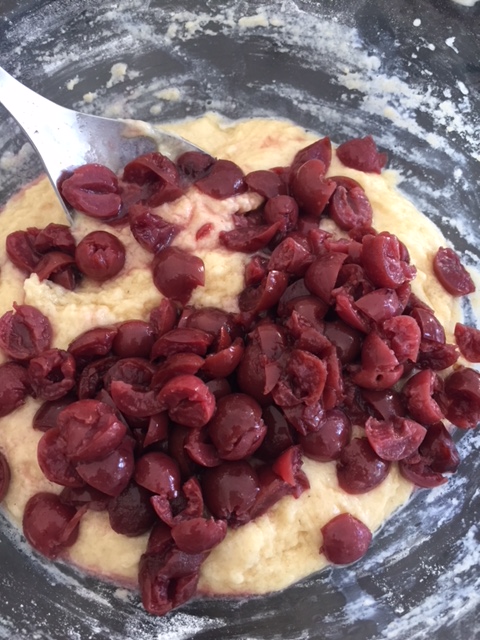 I used an ice cream scoop to spoon the batter into the muffin cases. Fill about 2/3 full.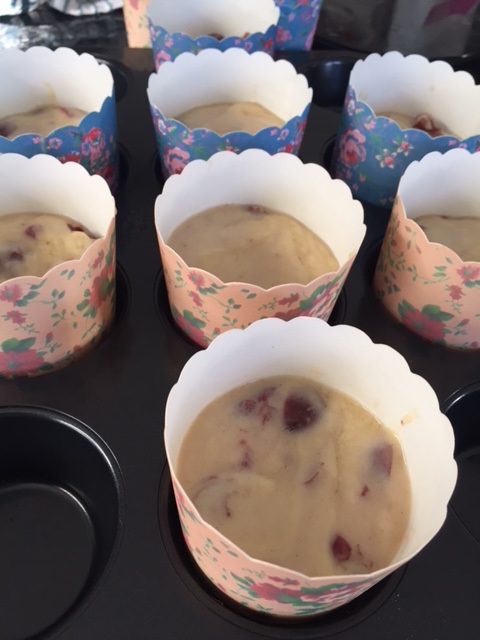 Bake in the oven for about 20 minutes but check with a skewer inserted into the middle to make sure they're baked. It should come out clean.
Transfer to a wire rack to cool and enjoy!
Bake with love
Soraya x