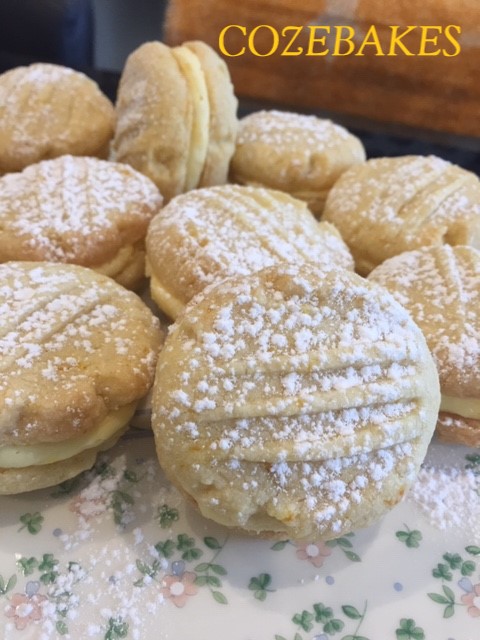 These delicious biscuits come from the kitchen of Vanessa Greenwood and they are full of a wonderful buttery flavour which is only enhanced by the fabulous orange cream centres.
They are really simple to make and other than 10 minutes in the fridge before baking, it's very straightforward with only a few ingredients and just a mixer. Now Vanessa is a better woman than me as she used a wooden spoon, even though you need the butter to be very soft, I still opted for an easier way 😉
If you were having a kid's party or a pretty Afternoon Tea, you could dye portions of the orange cream in different colours for a really striking display – pastel for the adults and bright and bold for the kids.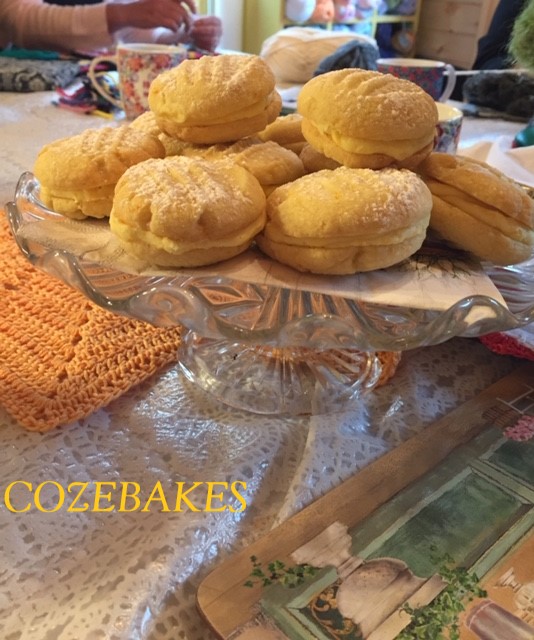 If you're organised and want to get ahead, you can make the biscuit dough and also the buttercream filling and freeze them before needed. On the day, you can bake and fill them.
One point I would stress is to use good quality butter for a great result. You could call these biscuits Butter Biscuits because of the ingredients, Shortbread because of their slightly crumbly texture or Fork Biscuits as you use the prongs of a fork to decorate them.
There are lots of taste variations to use with this recipe.
You can use lemon or mix both citrus fruit zest together.
Add 1 tsp vanilla extract in place of the orange zest.
Replace passion fruit pulp instead of orange zest in the buttercream
Substitute coffee essence in the buttercream filling
Ingredients:
120g plain flour
30g cornflour
Pinch of salt
120g soft butter
60g icing sugar (sieved)
Zest of 1 orange (half for filling)
Buttercream Ingredients:
50g soft butter
100g icing sugar (sieved)
Orange Zest (second half from above)  and 1 tbsp. orange juice
Line two baking trays with parchment. The above ingredients will yield you about 8 small sized biscuits. Make them about the size of a large marble or walnut.
I doubled the recipe and made mine a bit bigger and I got 14 biscuits. You don't need to preheat oven till the dough is put into the fridge.
Method:
Sieve together the flour, cornflour and salt in a small bowl.
Put the butter in a bowl and beat it to soften it then gradually beat in the sieved icing sugar until the mixture is smooth and place in colour.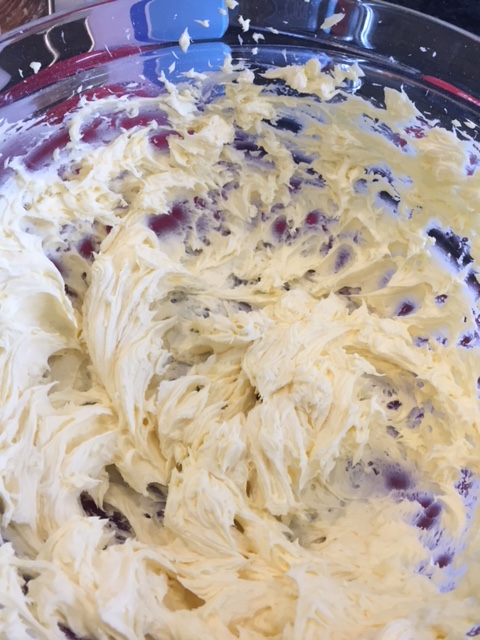 Next beat in the sieved ingredients and half of the orange zest to make a firm dough.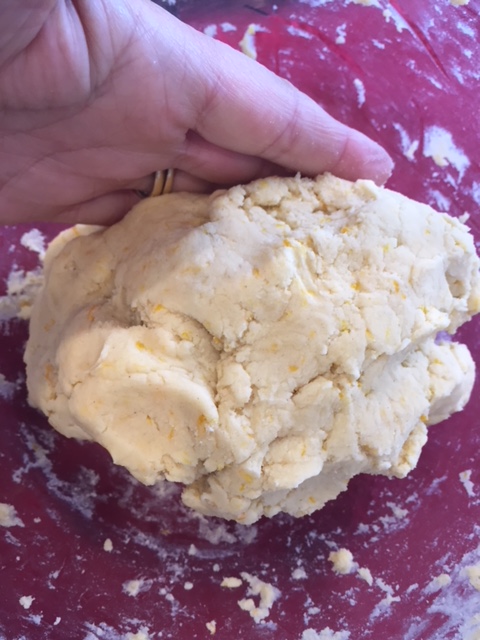 With cool hands (run them under cold water if necessary), form the dough into 16 equally sized balls. This will make 8 biscuits.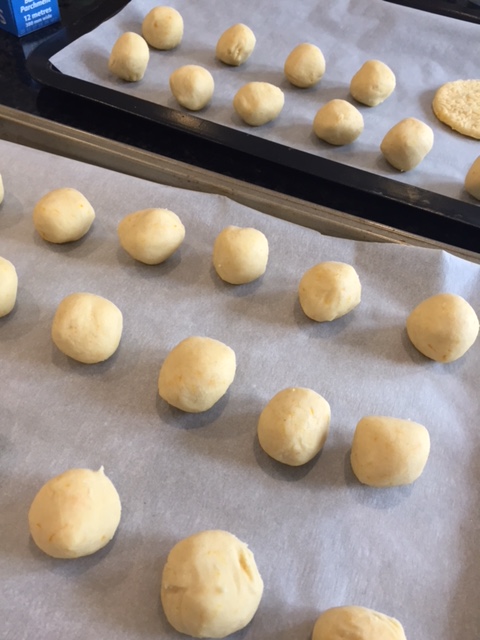 Next use the back of a fork to make an imprint on top of each ball and then place into the fridge for 10 minutes. Now you can preheat the oven to 160C Fan.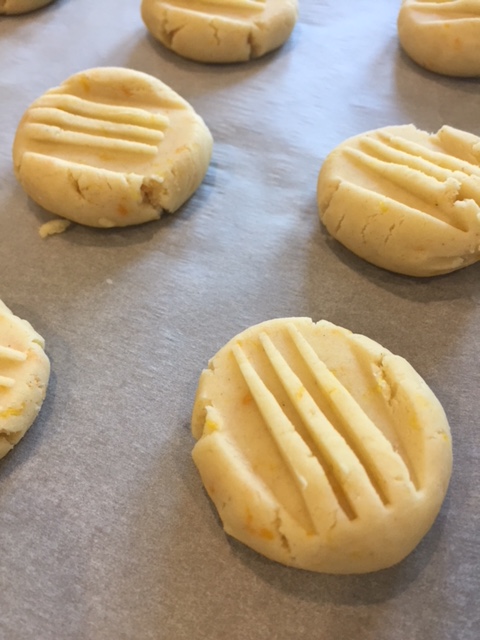 Leave a little bit of space between them for spreading. Place the trays in the oven and bake for 15 minutes. Remove them from the oven. They will be soft and still pale golden in colour.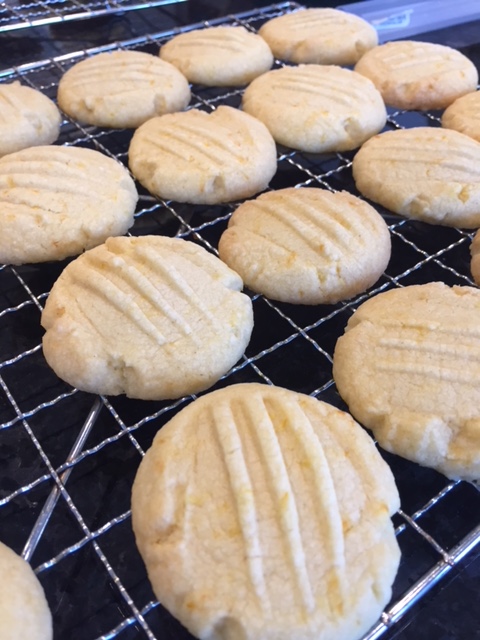 Leave them on the baking trays for a minute or two and then remove gently to a wire rack to cool completely.
Meanwhile, make the buttercream filling by combining the soft butter and sieved icing sugar together with an electric mixer. Beat till well combined and then add in the remaining orange zest and about half of the orange juice to help get a smooth, creamy mixture. You may need to add a little more orange juice but remember that it needs to sit between two biscuits so can't be runny.
Once the biscuits are completely cool, match them as best you can into equal sizes. You can put heaped teaspoons of the filling in the centre of one biscuit, place the second biscuit on top and gently press together so the filling spreads.
Personally I prefer to place the filling into a sandwich bag, snip off a teeny corner and squeeze onto one biscuit and place the other on top. I just feel I won't break any that way and it looks kind of neat.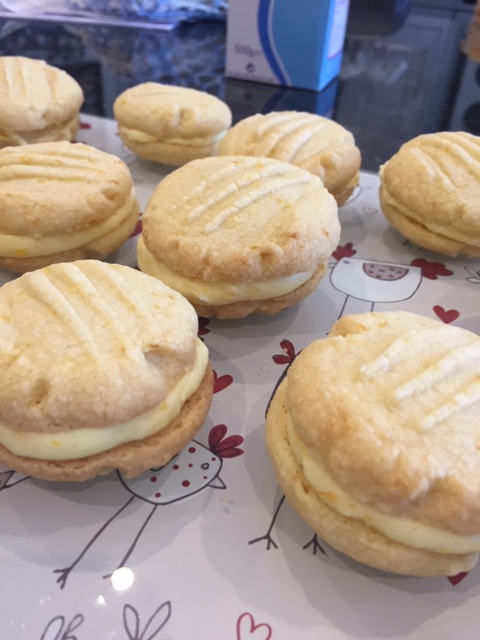 Serve on a pretty plate or platter for a perfect finish!
Bake with love
Soraya x