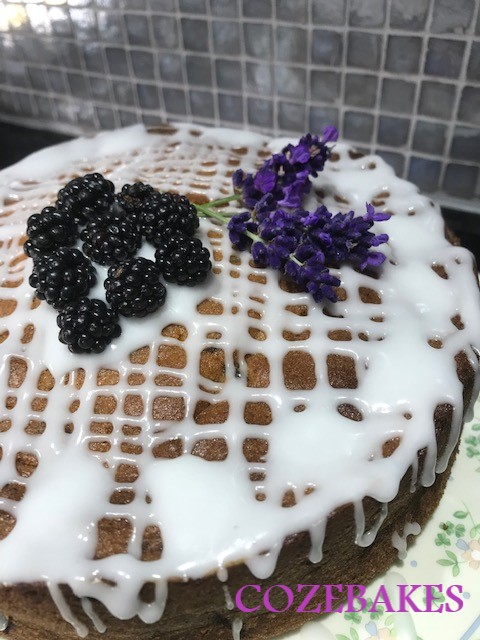 Originally, this recipe was made in a large traybake but I wanted to change it up a little. I feel it's better served in slices than squares and decorated really nicely for any occasion, or just for a Sunday!
I used a mix of defrosted blackberries and fresh ones. I had collected some a while ago and froze them and then couldn't resist collecting some more as they were so sweet.
There's one cooking apple in the recipe and it's best to grate it as you get a softer result with your bake rather than chopping it up. I made up an icing with water and a teaspoon of almond extract which I felt worked so well with the apple and blackberries. Of course you can serve this delicious cake with fresh cream if you prefer.
Using an 8″ / 20cm springform tin gives a nice high result and a really great looking cake. I greased the base and sides and also lined the base with parchment.
Ingredients:
200g butter
150g caster sugar (you can reduce this to 100g if you prefer)
200g self raising flour
4 eggs (I used large ones)
1 good sized cooking apple, well grated
As many blackberries as you like. I would estimate I added in about 2 full handfuls.
Method:
Preheat oven to 180 C (fan oven)
Cream together the butter and sugar until light and fluffy. Then beat in one egg at a time along with one tablespoon of flour and do this alternatively until all the eggs have been added.
Then add in the remainder of the flour along with the grated apple. Just use a large spoon to stir till combined. Lastly, gently add the blackberries and keep some for decorating if you like.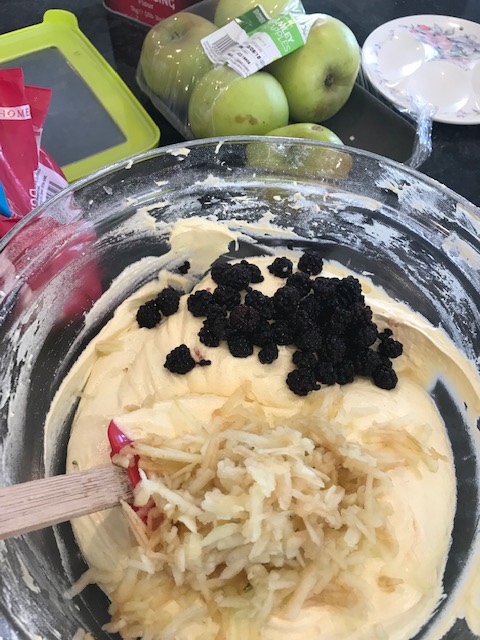 Transfer the mix to your prepared tin and back for 35/40 minutes until a skewer or knife inserted into the middle comes out clean.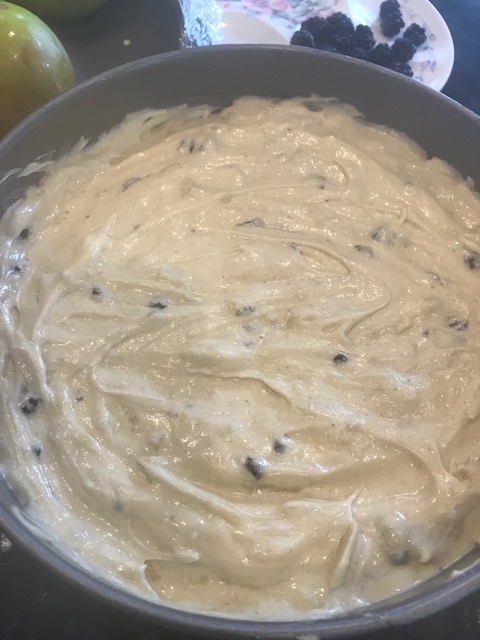 Remove from the oven and leave for about 10 minutes. The cake can rise a bit in the centre but once it rests, it settles down. Then you can carefully remove it from the tin and leave it to cool completely.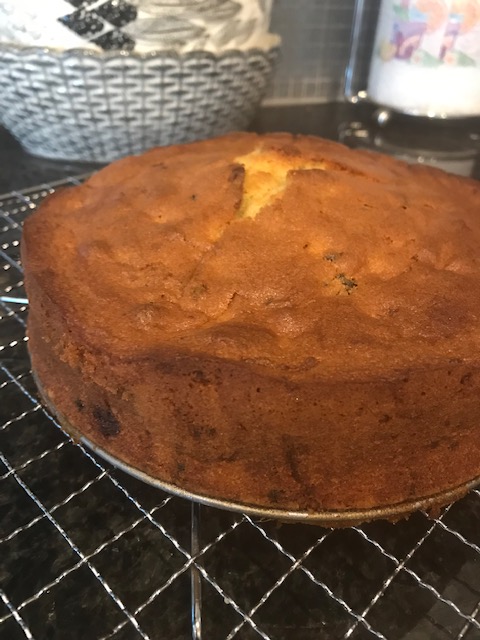 Decorate as desired. I used about 150g of icing sugar (sieved) and added enough water with one teaspoon of almond extract to get a good consistency that will have a little bit of a flow. Simply place into a plastic bag, snip the corner and drizzle over the cake. If you prefer, add vanilla extract instead of the almond.
If you wish to leave the cake without icing, you can sprinkle a little bit of golden caster sugar on top while it's still warm and then serve with some whipped cream.
Perfect for almost any occasion! Bake with love!
Soraya x