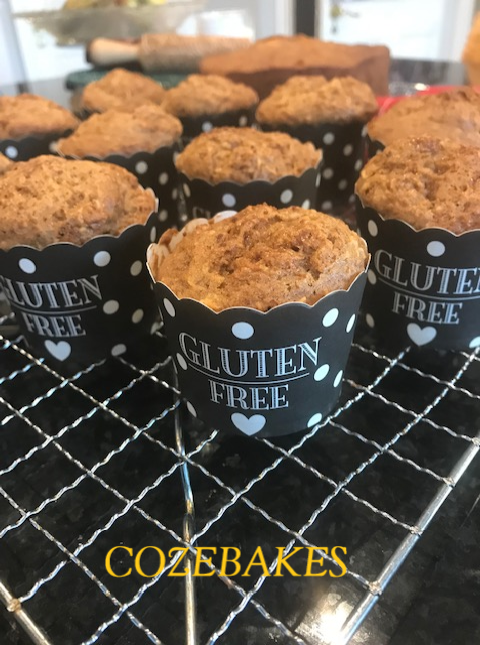 I love baking with apples and adding different spices to the recipe always makes them so irresistible and always a big hit. So I had a recipe for cupcakes with a streusel topping but as these were requested to be gluten free, I changed the recipe a bit and it worked really well.
They were made to go into the freezer so I couldn't add any icing drizzle on top but if you would like to do this, then add apple juice and a touch of cinnamon to sieved icing sugar and mix well until you get the right drizzle consistency. (Approximate quantities in the method below)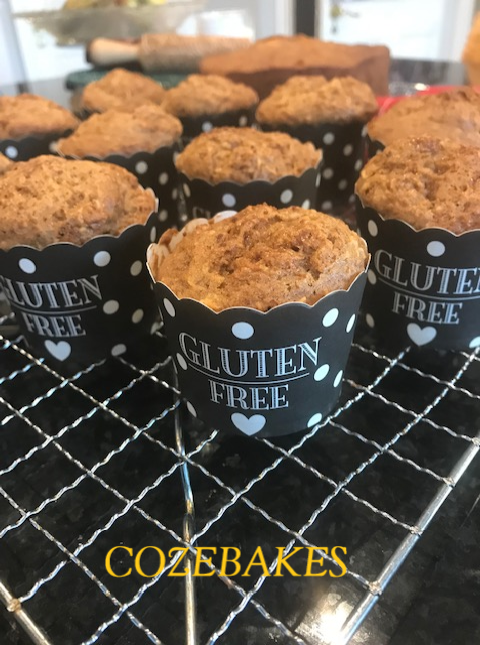 As I had to change the original recipe, I also changed the quantity. I used baking cups which are bigger than cupcake cases so I got 11 good sized muffins from the recipe quantity.
Ingredients:
60g butter or margarine such as Stork
90g caster sugar
40g brown sugar
2 large eggs, beaten
150g gluten free self raising flour, sifted
1 tsp xanthan gum
1/2 tsp bicarbonate of soda
1/4 tsp salt
1 tsp ground cinnamon
1/4 tsp ground nutmeg
Pinch of ground cloves
175g apple puree (unsweetened) – see note below
Note re: apple puree – I used 3 good sized cooking apples, peeled. Using the finest side of a grater, the apples will turn out like a puree and still add a great texture and softness to the muffin. If you can purchase unsweetened apple sauce, it will work too.
Method:
Preheat oven to 160C Fan (180C or Gas 4) and line the tins with your chosen cases.
In a large mixing bowl and using an electric mixer, cream the butter and both sugars for at least 3 minutes until the mixture is light and fluffy. Give this part of the recipe the required time for the best results.
Gradually add the beaten eggs on a medium speed and mix well after each addition to make sure it's fully incorporated. If it looks like it might curdle, turn up the speed to high for a few seconds and the mix will become smooth again.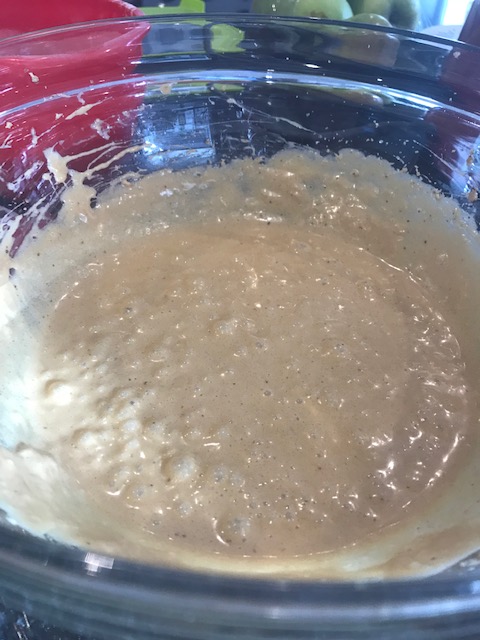 Fold in the sifted flour, xanthan gum, bicarbonate of soda, salt and spices so it's evenly distributed.
Then add in the apple puree using a large metal spoon and gently ensure it's well spread throughout.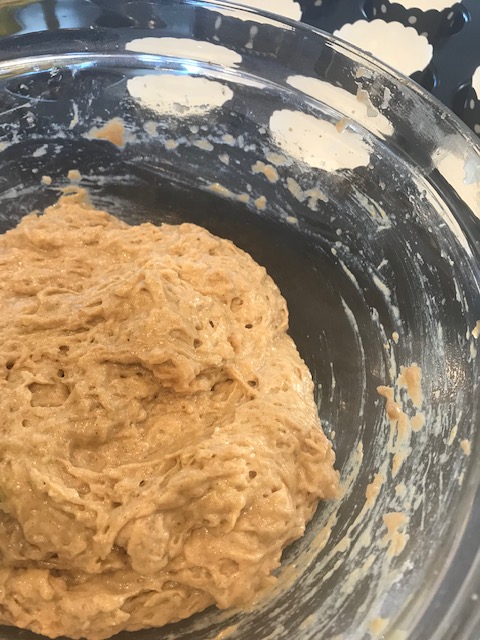 Using an ice cream scoop, divide the mixture into the muffin cases and fill about 2/3 of the way. Level the tops with the back of a spoon and if you like, sprinkle some coconut sugar on top of each muffin.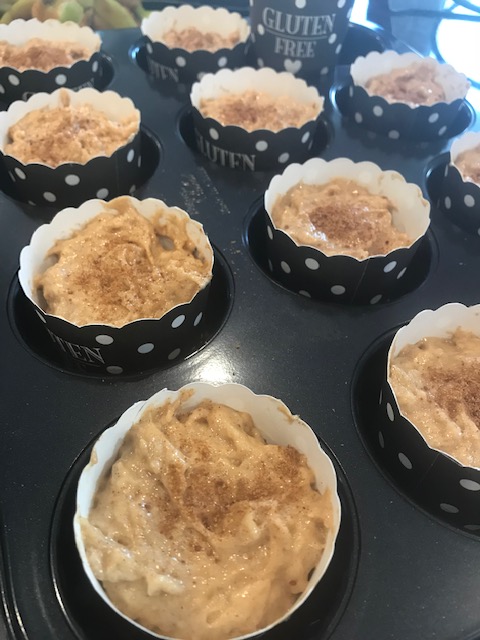 Bake in the preheated oven for 25 – 30 minutes if you're using something as deep as the muffin cups above. If you're using standard muffin cases, then about 20 – 25 minutes should be ok but check with a skewer which should come out clean.
Remove and leave to cool for about 5 minutes before removing the cases from the tin and transfer them to a cooling rack.
If you're going to make a drizzle then approximately 100g of icing sugar with about 1 + 1/2 tbsp. of apple juice and a pinch of cinnamon will work really well but judge as you go. It's easier to add liquid but you can't take it away!
Enjoy and bake with love!
Soraya x