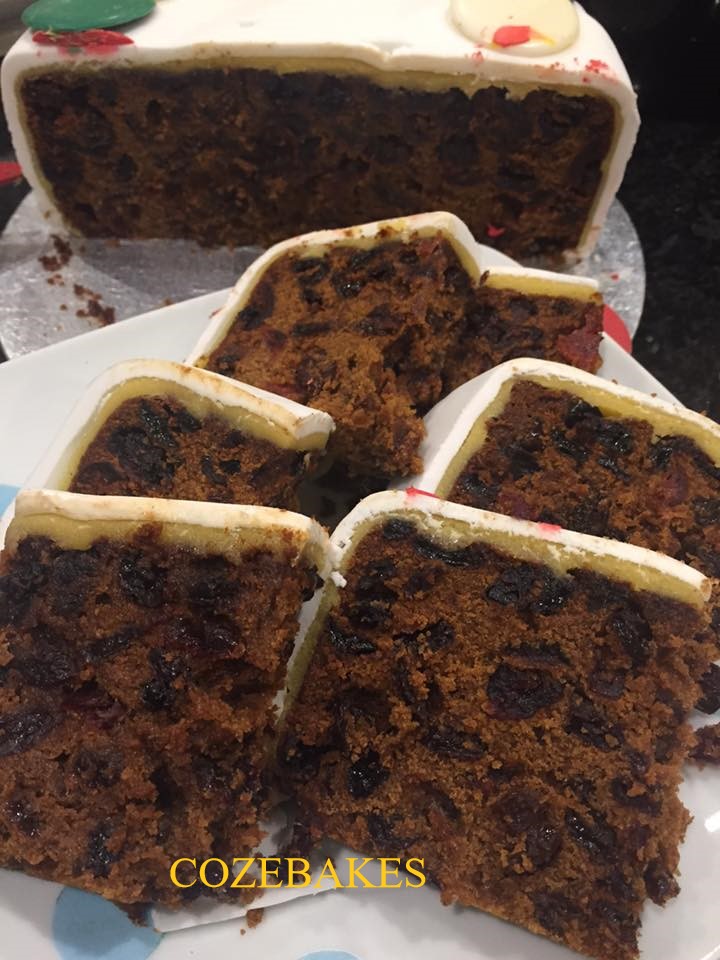 If you're looking for a traditional style fruit cake to decorate for a special occasion and one that's gluten free, then this will be your "go to" recipe. It's rich and dark and holds really well for fondant or other icing and decorating. It's perfect for Christmas!
This recipe makes an 8″ round cake. If you double the quantities, you will get a 10″ cake for greater numbers.
I've adapted it a little to give it a bit of depth and it's worked really well. The recipe is originally from a gluten free magazine.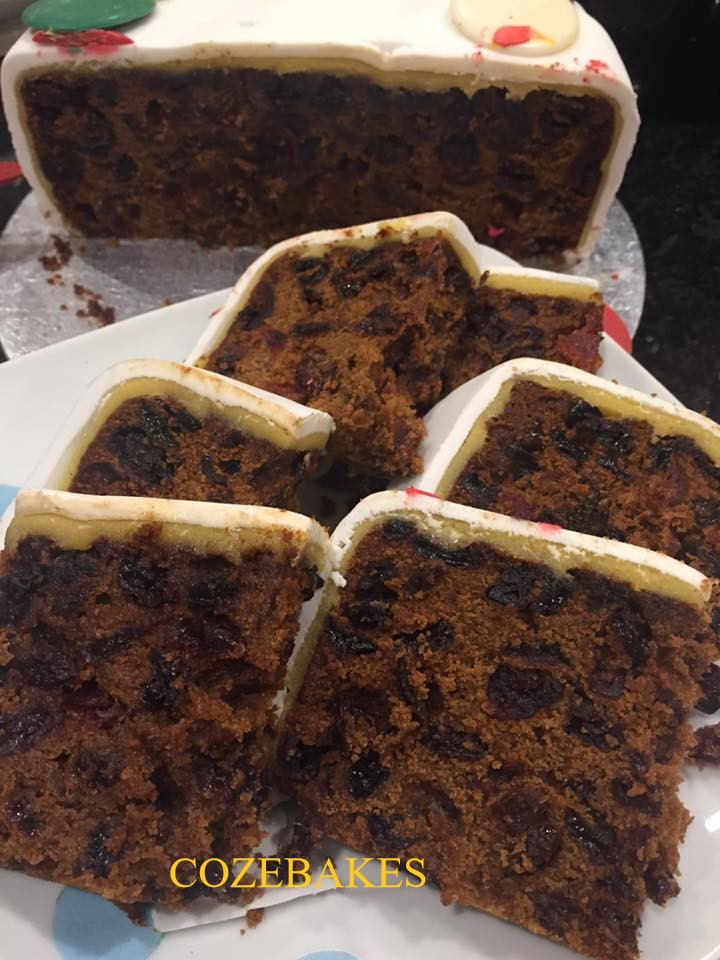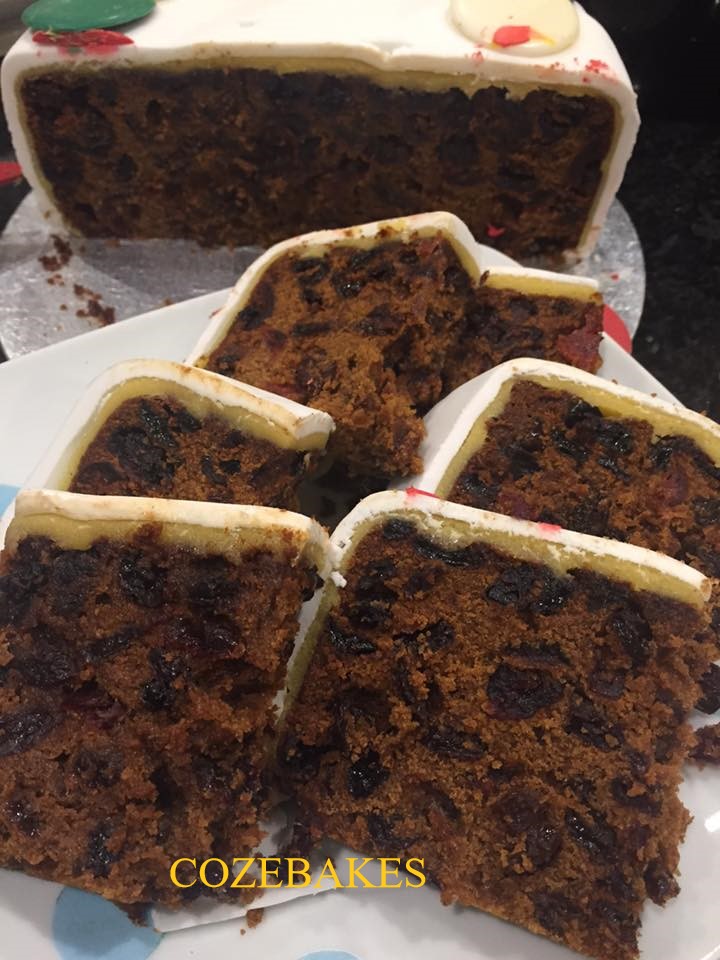 This recipe will serve approximately 18 people so that will give you a good idea for portions. There seems to be a lot of ingredients but it's mainly the different dried fruits and you can adapt these to suit yourself. The chopped almonds are optional.
Ingredients:
275g gluten free plain flour
2 tbsp. cornflour
1  1/2 tsp xanthan gum
1/2 tsp salt
1 tsp mixed spice
1 tsp ground cinnamon
225g butter, softened
200g dark brown sugar (I reduced this by 1/3)
3 tbsp. treacle, warmed
4 large eggs, lightly beaten
800g dried fruit of your choice (as well as the traditional options, you can use dried cranberries, apricots, dates, figs …. )
2 tbsp. brandy
100g glace cherries, chopped
110g whole almonds, chopped (optional)
Method:
While the oven is preheating, you're preparing the tin and making the first part of the cake, soak the dried fruit in the brandy and set aside. If you're organised, soak the fruit overnight but it's not necessary.
Preheat oven to 150C Fan / Gas 2. Grease and fully line a 20cm / 8″ round cake tin with greaseproof paper. Remember to let it come up over the sides of the tin to prevent the edges burning.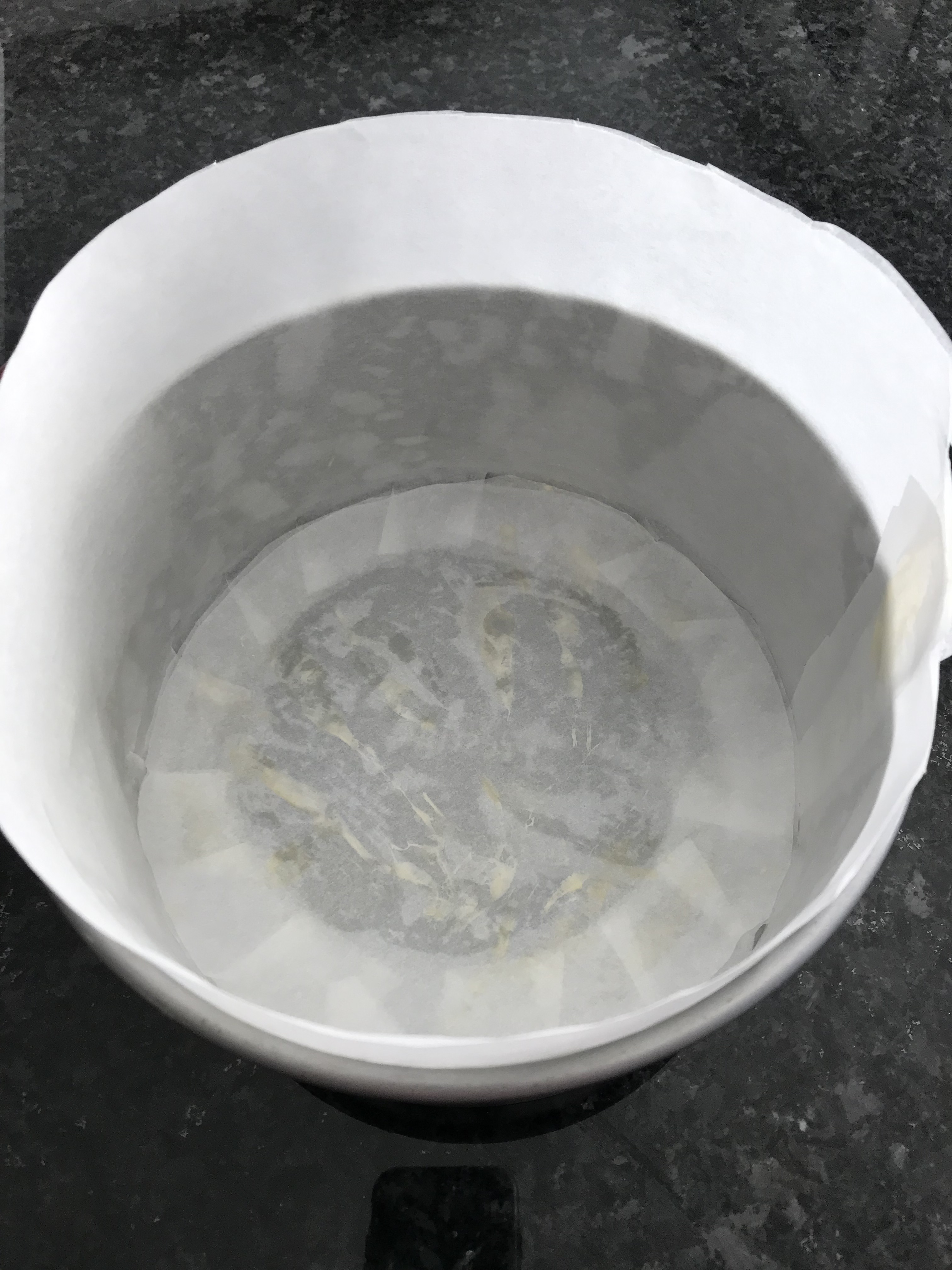 Sift the flour, cornflour, xanthan gum, salt, mixed spice and cinnamon into a bowl.
In a separate bowl, cream the butter and brown sugar until the mixture is light and fluffy. Don't rush this part. Make sure they are well combined and have lightened in colour. Then beat in the warmed treacle. I find if you lightly grease your container, the treacle will slide right out.
Next add in the beaten eggs, a little at a time and mix well between each addition.
Then fold in the flour mixture but don't over work it.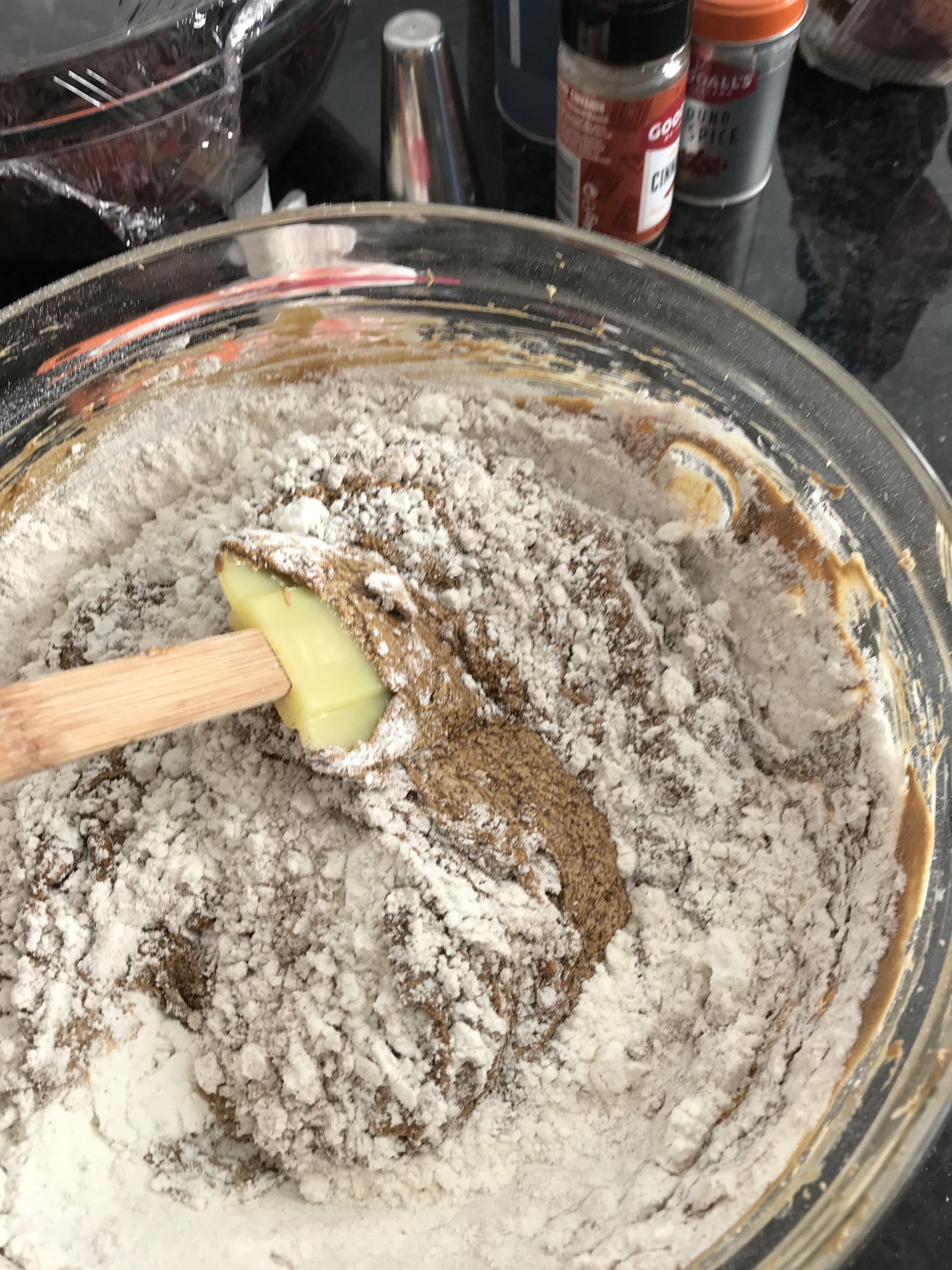 Finally spoon in the soaked dried fruit, cherries and chopped almonds if using. Give everything a final stir to make sure all the ingredients are combined.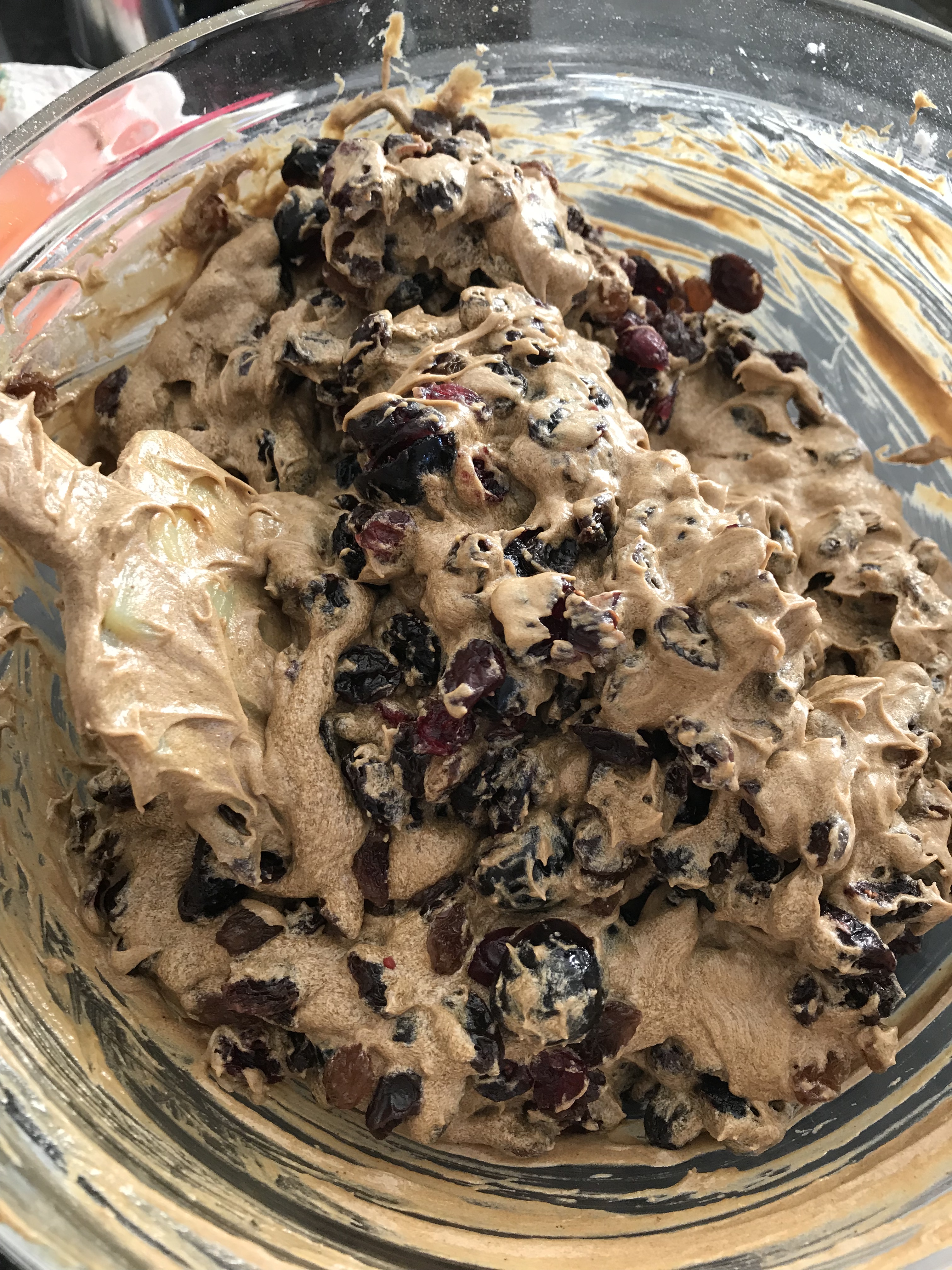 Spoon this mixture into the prepared cake tin and level off. It rises a bit in the centre so you can make a little dip in the middle of the mixture  and bake for approx. 3 hours.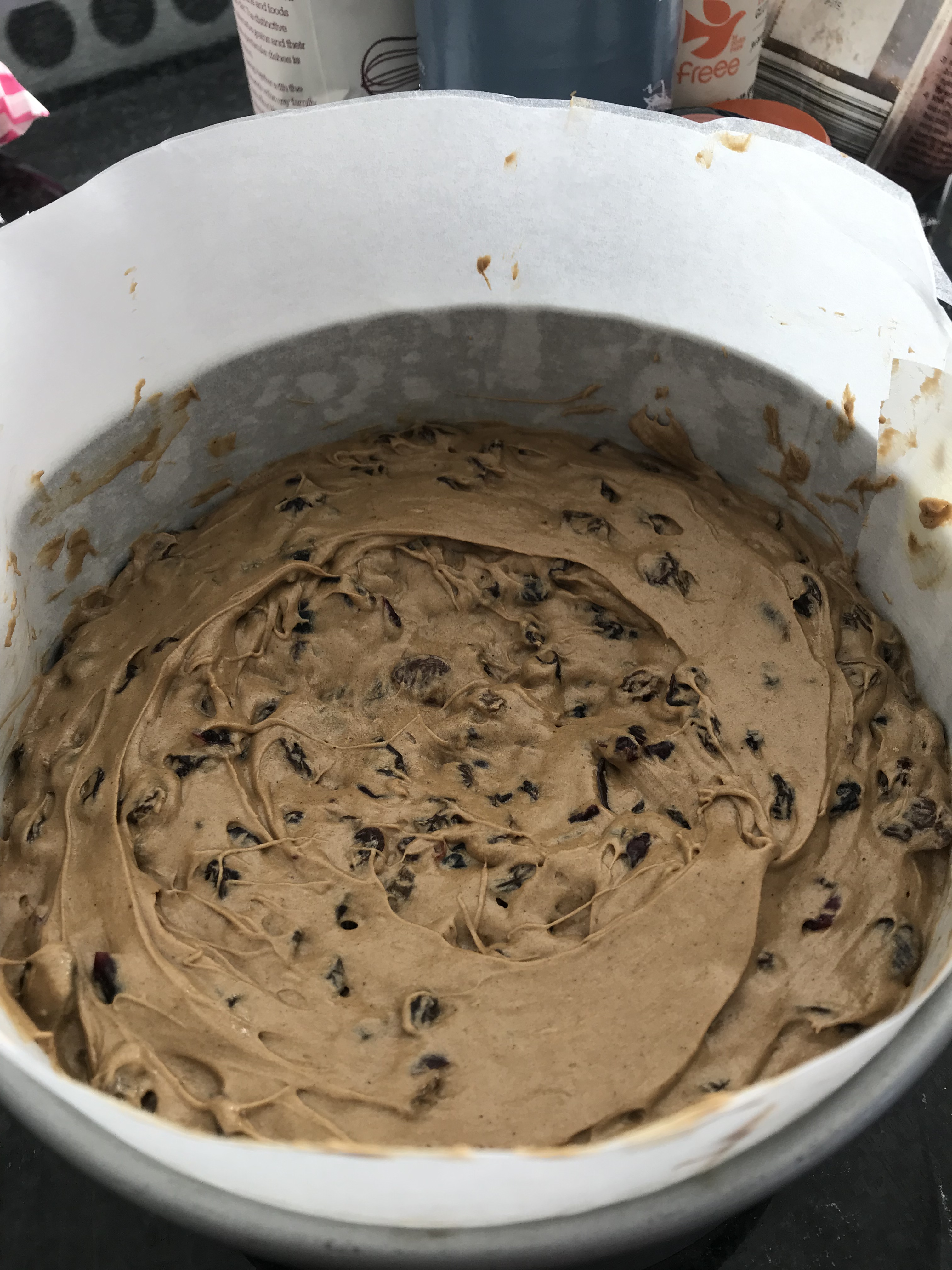 Alternatively, you can level off once it's baked. Check with a skewer and if it comes out clean, it's ready. Remove to a wire rack to cool.
At this stage, I put a few holes into the cake with a cake skewer and drizzled over 2 tbsp. of brandy slowly to let it soak into the cake as it was cooling. Leave on the rack to cool completely before removing from the tin. Using a springform tin really helps for easy removal.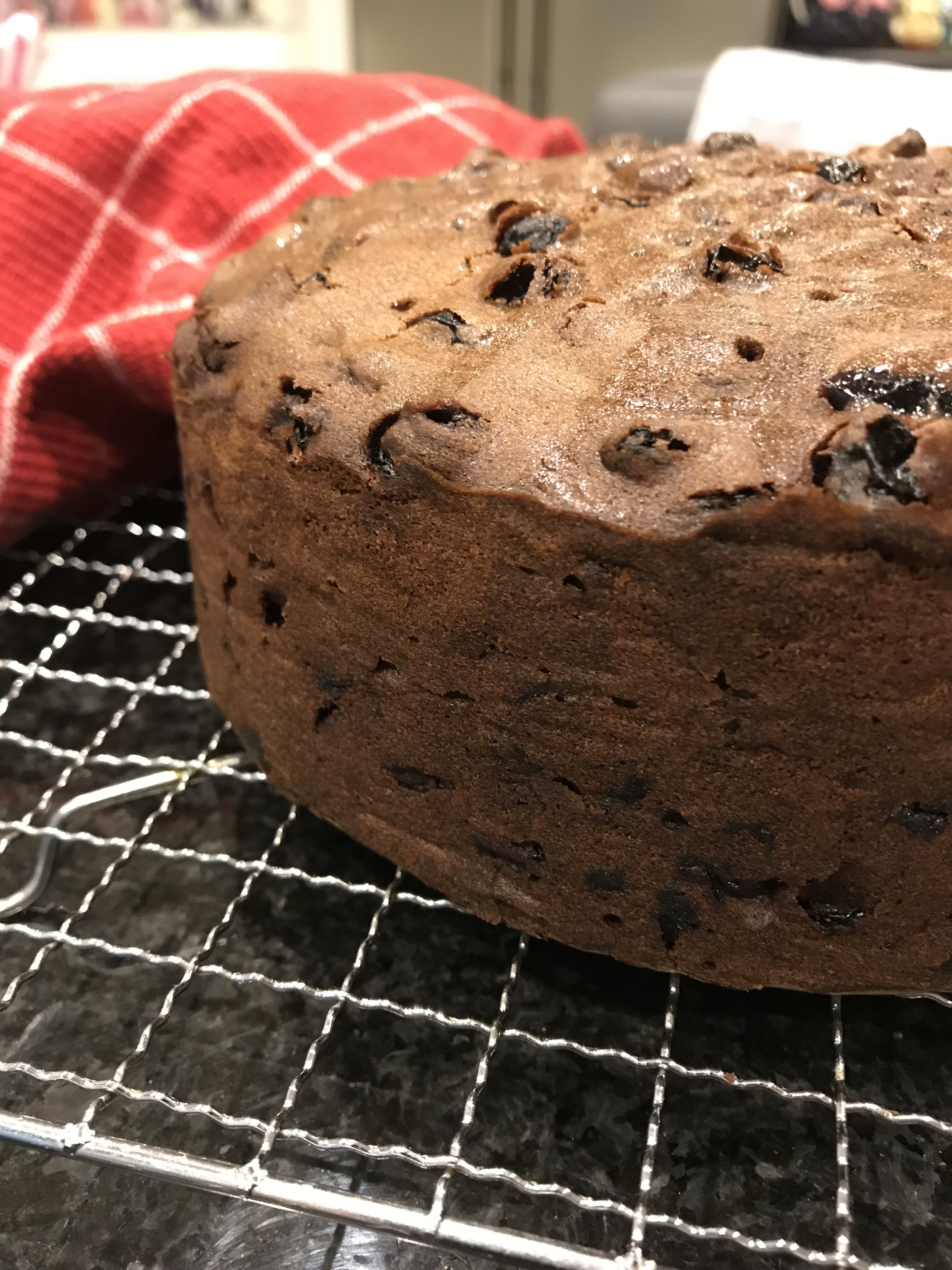 Whatever way you decorate this cake is up to you. If you're going to add marzipan, warm a little apricot jam and brush over the top and sides of the cake first. It needs to be left for about 24 hours before adding the icing.
Again, to get your fondant to stick, brush warm apricot jam all over the marzipan and add your rolled out fondant. The warmed apricot jam can also be used to stick on any decorative fondant pieces.
An alternative decorating idea is to add heaps of fresh berries on top of the cake. Adding a pretty ribbon around the middle of the cake and finishing with a dusting of icing sugar is a very elegant way to serve for a birthday or anniversary.
Bake with love and celebrate!
Soraya x