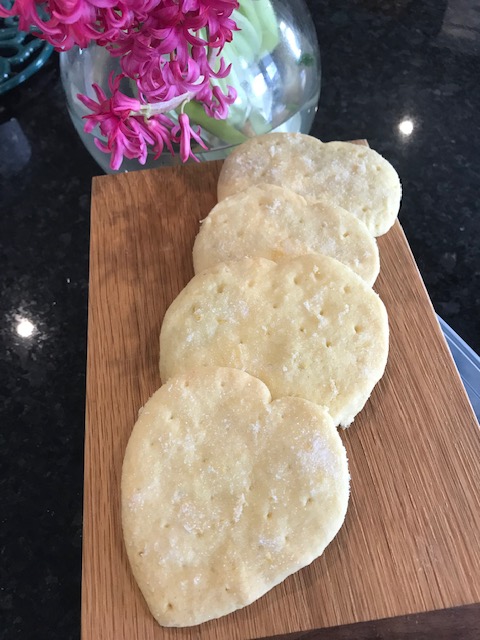 This is a recipe for Lemon Shortbread which I converted to gluten free and it worked out well. It's very short so can be quite crumbly. It needs time to sit both before baking (in the fridge) and after baking, in an airtight container. I found the gluten free version more sturdy the next day but once you follow the steps, it will be irresistible!
I used Lemon Extract to give the biscuits an extra zing of lemon but don't worry if you don't have any. The recipe calls for a tsp of lemon zest and you can add a little extra if not using the extract.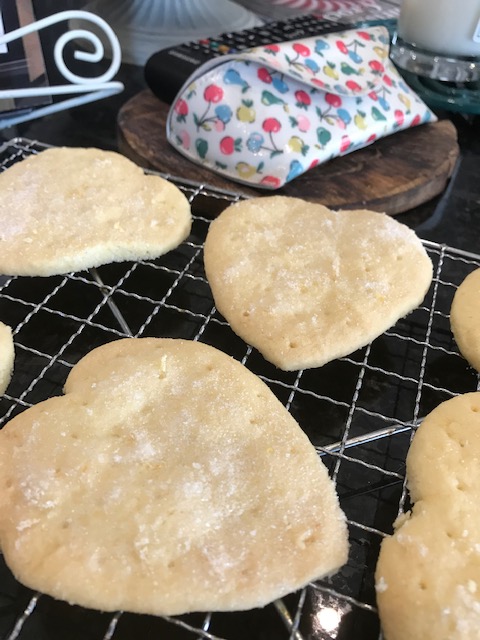 I'll write out the recipe as originally made and then in brackets you'll find the Gluten Free version to try.
Ingredients:
125g butter, room temperature
180g plain flour (gluten free plain flour)
1/4 tsp xanthan gum for gluten free version
1 tsp lemon zest
2 drops Lemon Extract (optional & see note above)
65g caster sugar
Extra caster sugar for sprinkling
Method:
Preheat oven to 150C (140C for Fan oven)
Cream the butter and sugar together until light and fluffy. Add in the lemon zest and if using, the lemon extract.
Sift the flour and xanthan gum (gluten free) and roughly combine. Using your hands, bring the mixture together to form a dough. You might start using a palette knife if you find it difficult.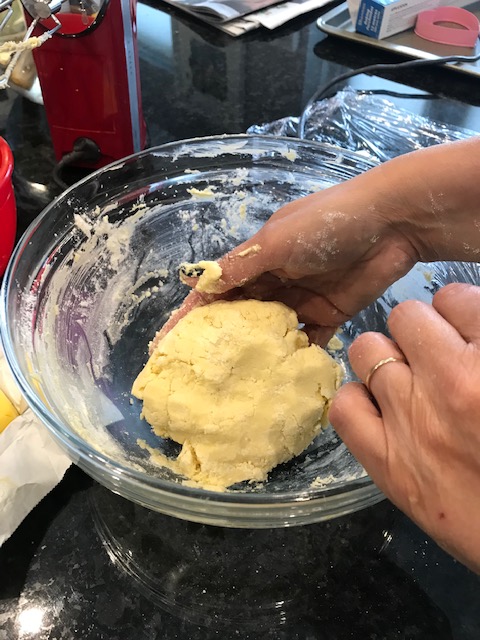 Once the dough has come together, wrap in clingfilm and put into the fridge for 15 minutes (gluten free will need approx. 25 mins)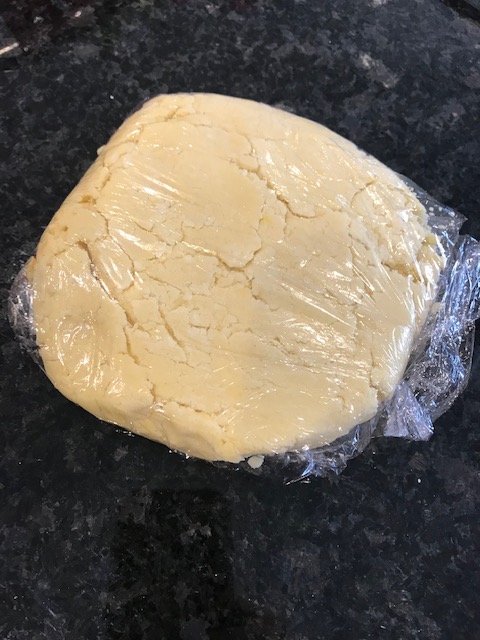 Remove from the fridge and roll out on a well floured surface to about 3/5mm thick. Don't be tempted to have the dough too thick as the Shortbread works out better if it's on the thinner side.
Cut into the shapes you want and place on a greased and lined baking tray. Prick with a fork and for the gluten free version, cover with cling film and put back into the fridge for another 15 mins.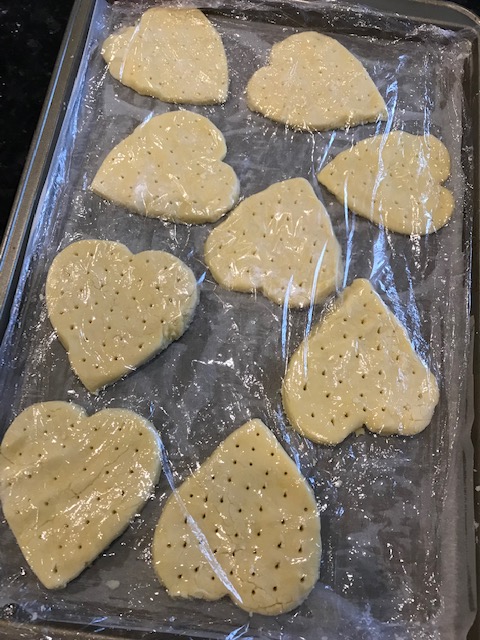 Before baking, sprinkle with the extra caster sugar. I added lemon zest to a mall bowl of caster sugar and let it sit for a little bit to fully extract the oils and used this to sprinkle over the Shortbread.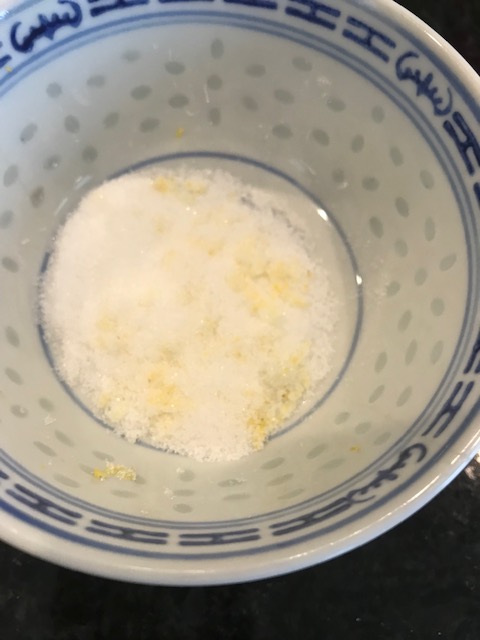 Bake for 12 – 14 minutes until just golden brown. Don't let the Shortbread colour too much. If the edges are a little brown, that's ok. If you have any flavoured sugar left over, you can sprinkle a little on top of the warm Shortbread biscuits at this stage too.
Allow to cool on the baking tray for 5 / 10 mins before transferring them to a wire rack to cool completely.
Enjoy!
If you would like to give these delicious biscuits as a gift, you can stack them in a pretty cellophane bag but I would suggest you place a covered piece of cardboard on the bottom of the bag to give the Shortbread a foundation to sit on.
Bake with Love
Soraya x