I first sampled this delicious cake at a Neff Cooking Demonstration to help me understand my new cooker better and not use just 3 settings! After tasting it I asked for the recipe and the ladies very kindly gave it to me.
I made it in an 8″ / 20cm round tin but ideally if you want it to do the same, you need to use a 9″ / 23cm tin or as a traybake, use a 30cm x 20cm rectangular tin. You can serve up to 16 people so it's a great crowd pleaser.
Don't worry at all if you don't like dates; one of my friends is not a fan so I blitzed the dates in a blender before adding them but you can of course just mush them with a fork or potato masher.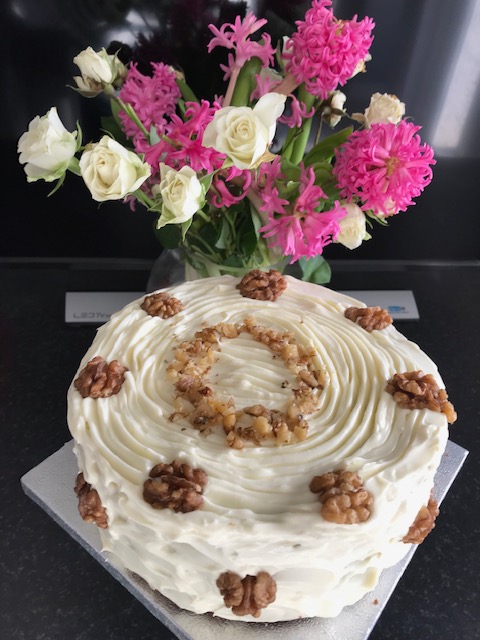 The decorating of the cake is up to you. I used Cream Cheese and it works really well. I also added a good handful of walnut pieces to give the cake some texture.
This cake would work really well as an Alternative Christmas Cake for those who don't like fruit cake. It's rich but not overpowering and full of delicious flavour. I think cooking the dates in brandy or rum instead of apple juice would give it an amazing taste and you could add some dried cranberries or if you prefer, sultanas.
Ingredients:
125g dates, stoned and finely chopped
5 tablespoons apple juice
325g unsalte3d butter, softened
250g light brown sugar (I reduced the sugar to 180g and used dark brown sugar)
5 medium eggs, beaten
300g self raising flour
1/4 tsp baking powder
2 tsp ground cinnamon
2 tsp ground mixed spice
1 apple, peeled and coarsely grated (I used a Pink Lady but equally a Granny Smith would work)
Walnuts (optional)
For the icing:
100g icing sugar, sifted
300g cream cheese (use full fat)
Rind of a lemon and 1 tsp lemon juice
Method:
Grease well and line your chosen baking tin with parchment. Preheat oven to 180C Fan.
Put the dates and apple juice into a small saucepan and cook gently over a low heat and stir frequently for about 10 minutes until they become thick and soft. Remove from the heat and either mash, use a wooden spoon or if you like dates, just use a fork to get a thick result. Leave to cool.
Put the softened butter into a large bowl and beat on it's own for a couple of minutes until light and then add the sugar and beat again really well for about 5 minutes.
Gradually add the beaten eggs and beat well after each addition. If it begins to curdle, just add a teaspoon of flour and beat on high. Sift in the flour, baking powder, ground cinnamon and mixed spice into the bowl and carefully fold in.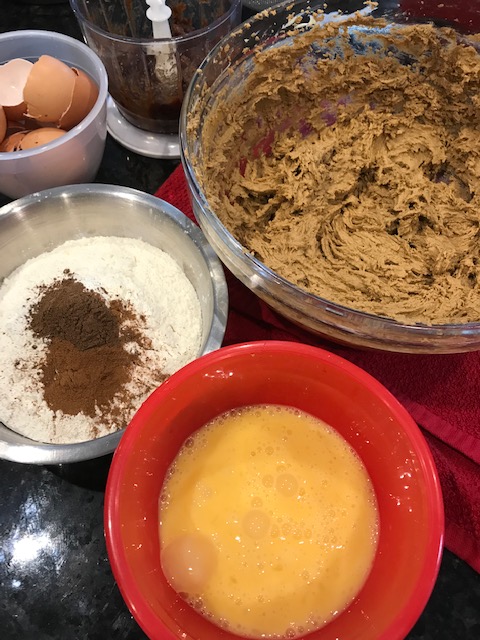 Then add the cooled dates mixture and the grated apples and if using, walnuts.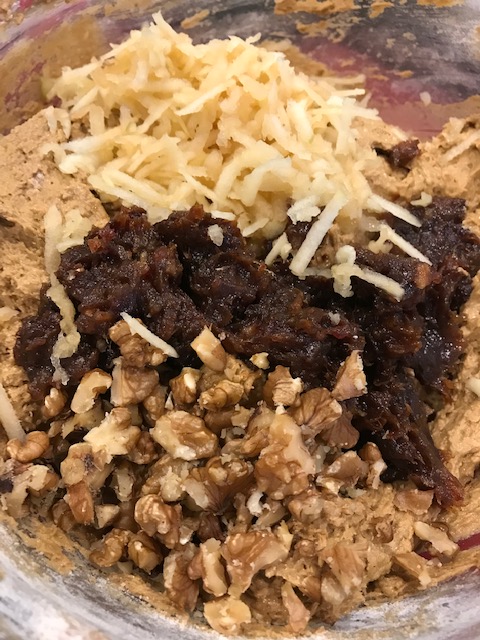 Transfer the mixture to the prepared tin and depending on what size tin you're using, it will take anything from 45 minutes to 85 minutes. Check with a skewer into the centre to see if it's baked.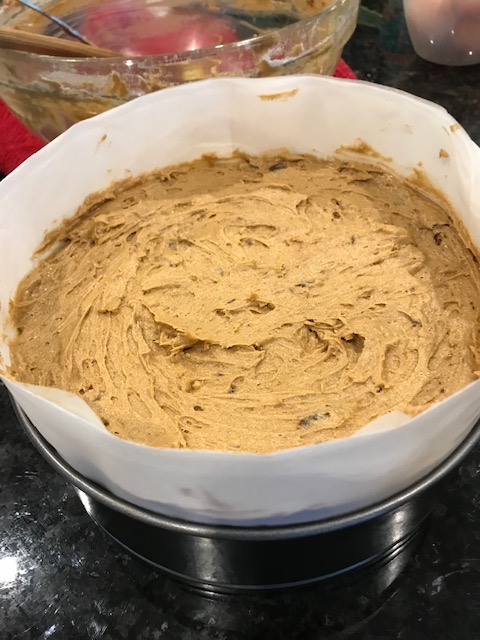 Transfer to a wire rack, still in the tin and leave to cool for at least 10/15 minutes depending on the size of the tin used. Then remove from the tin and leave to cool completely on a wire rack.
To make the icing: Beat all the ingredients together until light and fluffy. Spread over the cooled cake and decorate as you like.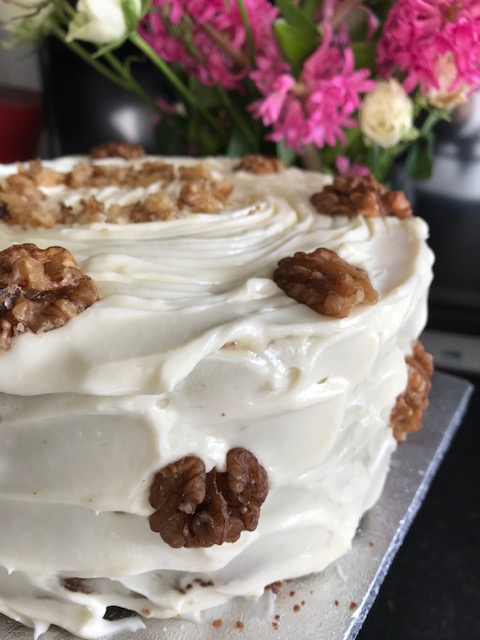 Bake with love
Soraya x