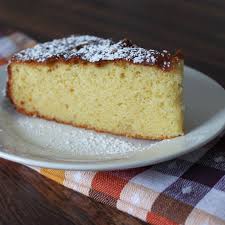 This recipe for Marzipan Cake is quick and easy and made with a food processor though I used the blender attachment to my mixer and it worked just as well. It's really moist and has an amazing flavour. I used shop bought marzipan left over from Christmas but you can make your own too and I'll include that at the end.
I'm really a fan of anything almond flavour so this cake is always a big hit. The smell is just incredible and as you can buy marzipan anytime of the year, it's definitely not just for around Christmas time!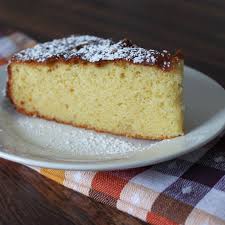 Use a 20cm / 8″ diameter cake with 6cm / 2.5″ sides. I used a springform tin as it was the right size. The preparation is important so grease the sides of the tin well and then dust with flour. Line the base with a disc of baking parchment. It's worth it!
Ingredients:
125g caster sugar
125g marzipan
100g butter, softened (for the food processor)
4 eggs
Few drops of almond essence
75g plain flour
3/4 tsp baking powder
1/4 tsp salt
Method:
Preheat oven to 170C/325F/Gas Mark 3.
Place the sugar and marzipan in a food processor and whiz together until the marzipan is finely ground and the mixture looks like grains of sand. Then add the butter, eggs and almond essence and whiz again until smooth and fluffy.
Sift the flour, baking powder and salt into the bowl and pulse a few times just till the ingredients are mixed in. Don't over do it here or the cake will turn out heavy.
Place the batter into the prepared tin and bake the cake for about 50 mins. The top should be golden brown and check with a skewer that it comes out clean.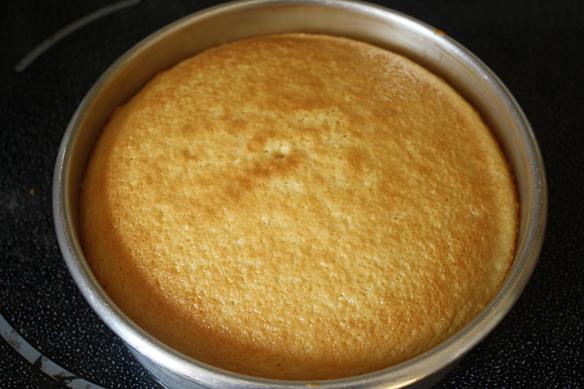 Remove from the oven and allow to sit for 5 mins and then use a small, sharp knife to loosen the edges of the cake tin. Allow to cool completely in the tin before removing to a plate.
I would suggest decorating it with a dusting of some sieved icing sugar and maybe placing a few fresh raspberries on top. It really needs very little else. Perfect!
Bake with love
Soraya x