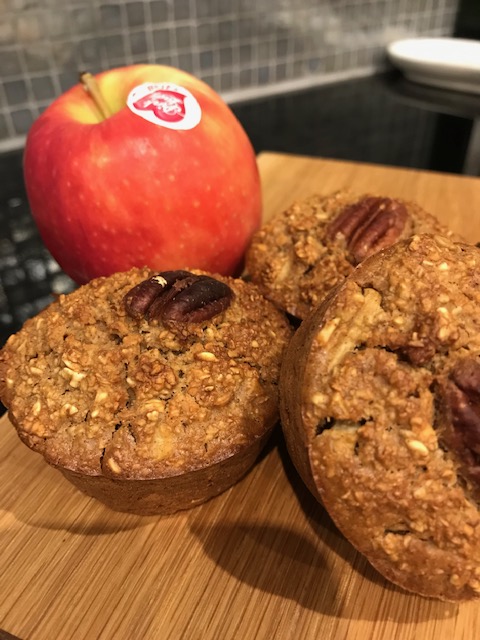 I've tried this great muffin recipe with different flavour combinations and it was a given that apple and cinnamon would be one to try and wow, did it deliver! Everyone totally loved them.
As these Oat Muffins freeze so well, it's a great recipe to make and keep for a quick and healthy breakfast or mid morning/afternoon snack to keep you going while at the same time they are low fat, full of fibre, protein, have no refined or processed sugar and taste amazing … it's a win/win recipe! I've used gluten free oats so perfect for the coeliac in our house.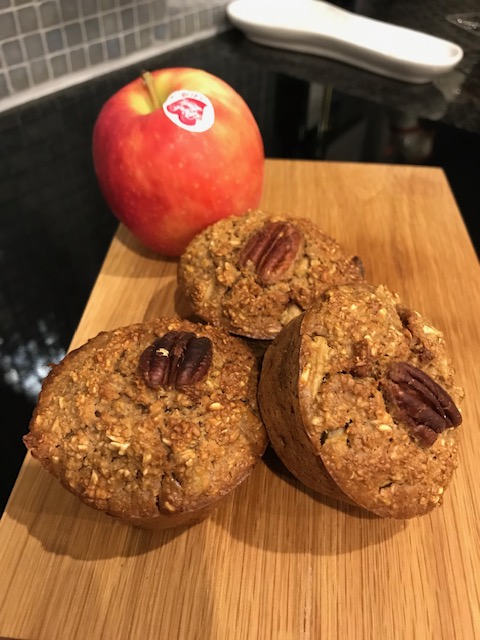 In order to use less sugar, I replaced the original Bramley apple in the recipe with a Pink Lady which is such a delicious and naturally sweet apple that it helped to make the muffins healthier.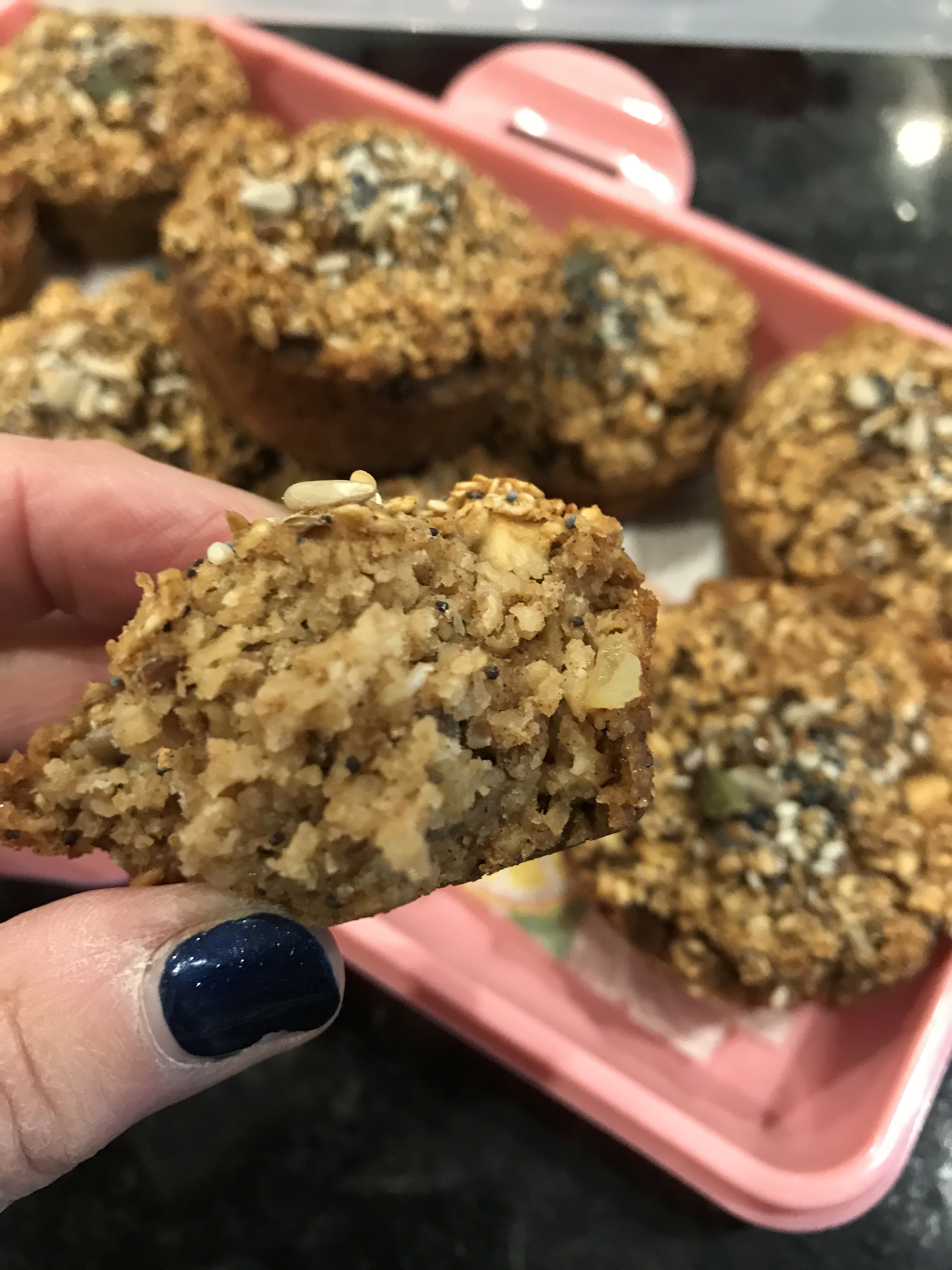 I blitzed the oats (after measuring) so I had a similar texture to flour. I think it gives a more muffin like result but it's a personal preference. This is what it looks like after being blitzed (just for a few seconds)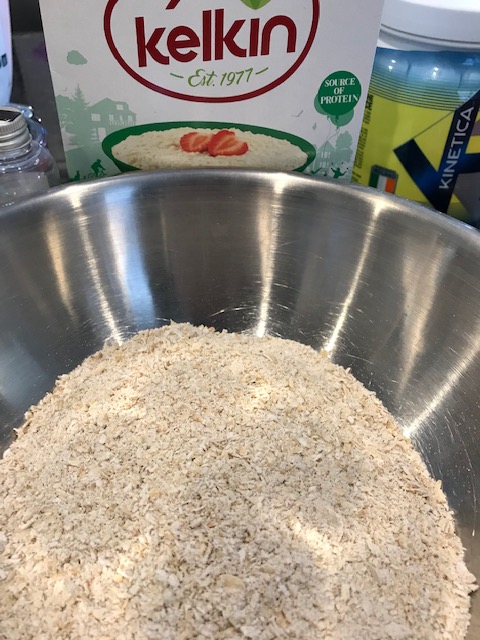 Ingredients:
335g oats (use gluten free if needed)
2 tsp ground cinnamon
1 tsp baking powder
1/2 tsp salt
450 ml almond milk (use your preferred type)
30g organic coconut sugar (you can also use brown sugar)
2 tsp vanilla extract
40ml organic maple syrup (also use Agave syrup or Sweet Freedom)
1 medium sized apple – I used Pink Lady, peeled and diced into small pieces
I added a heaped scoop of vanilla protein powder, a good handful of mixed seeds and 2 tbsp. of chia seeds
Method:
Spray a muffin tin with a non-stick spray and preheat oven to 190C (fan)
Place the oats, cinnamon, sugar, baking powder and salt into a large bowl and mix to combine. The cinnamon and baking powder can be sieved beforehand.
Then add the almond milk, vanilla extract, maple syrup, apple pieces and any other ingredients and give everything a really good mix.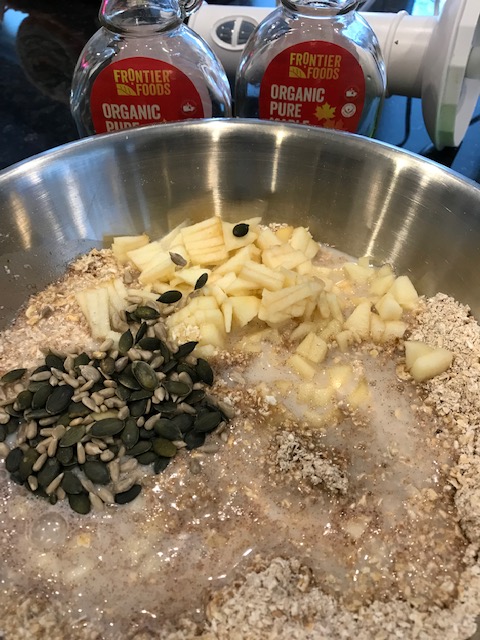 Use an ice cream scoop to divide the mixture between the muffin tins and if you like, top with a pecan. Between each scoop, give the mixture a stir so you get an even combination of ingredients. Fill the tins to the top.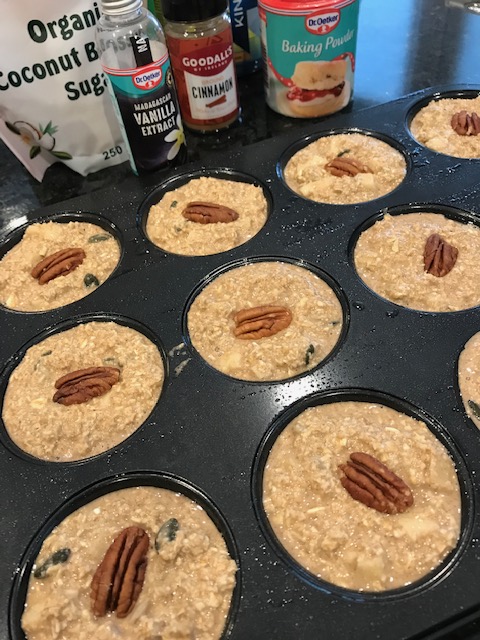 The mixture will be a little sloppy but that's what you're looking for. Bake in the preheated oven for 20 – 22 minutes until the muffins are cooked through.
Remove and let sit for a few minutes in the tin and then gently prise them out and transfer to a wire rack to cool completely.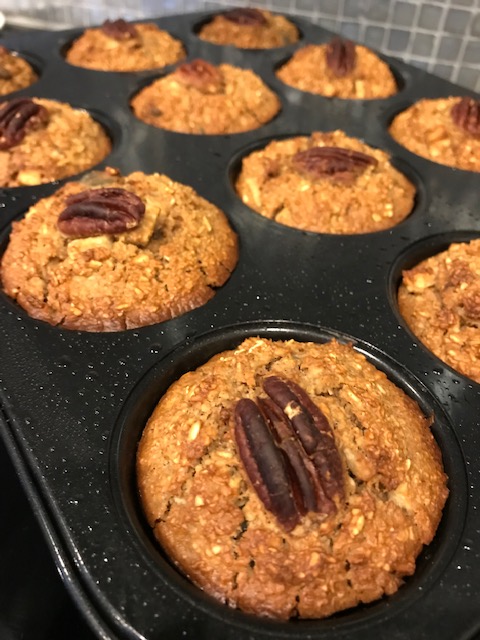 The muffins will keep for up to 5 days in an airtight container in the fridge or somewhere cool and they freeze really well.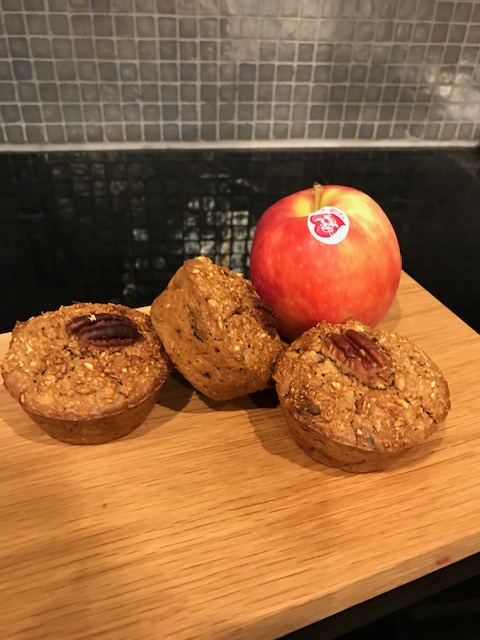 Bake with healthy love
Soraya x