There's something so simple and delicious about shortbread and it can be made in any shape which is great too. I used a square, 9″ tart tin so I could cut them into rectangular pieces and it has a removable bottom which is handy too.
It simply needs some parchment to line the base. This recipe does well if allowed to sit in the fridge for about 30 minutes and then baked.
I scored the pastry before baking but I may have needed to go a bit deeper with the knife. As we're such big lemon fans, I thought it would be really nice to use the zest of a lemon in the shortbread and I added 1/2 tsp of Sicilian Lemon Extract for a bit more punch.
A little drizzle of a lemon glaze was the perfect finish topped with pistachio pieces. Ta Dah 🙂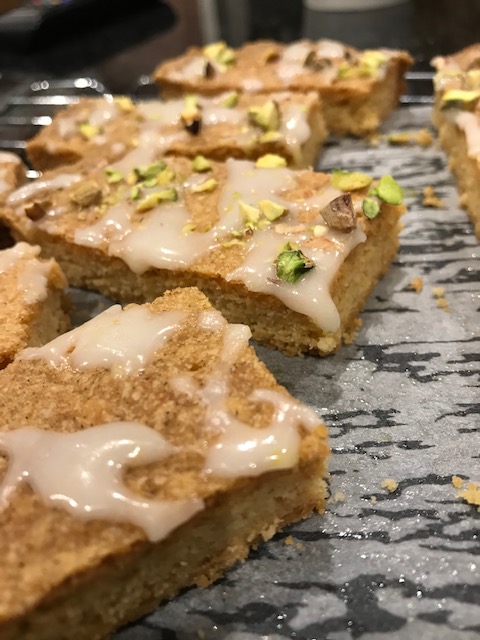 As there would be a bit of a hissy fit if I covered the entire shortbread in pistachio pieces, I only did half so everyone would be happy (honestly I wonder sometimes).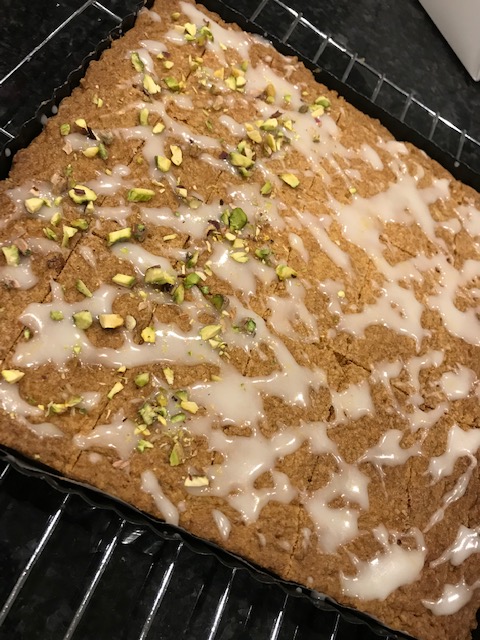 In order to keep the sugar and calorie content down a bit, instead of covering the entire shortbread with a lemon icing, I only made enough for a drizzle. If you wanted to make these for a particular occasion or as a gift, make enough glaze to dip half of each shortbread, let it drip off and then leave to cool. It looks really nice. Just make sure your shortbread is completely cold first.
Ingredients:
230g softened butter
130g icing sugar
1/2 tsp vanilla extract
1/2 tsp Sicilian Lemon Extract (optional)
Zest of 1 lemon
280g plain flour
Lemon Glaze:
240g icing sugar to approx. 3 tbsp. lemon juice. Make half this quantity for a drizzle.
Whisk the icing sugar and lemon juice together until you get a smooth glaze.
Method:
You can use a stand mixer or an electric one and beat the butter, icing sugar, vanilla, lemon extract and lemon zest together until it's light and fluffy. I always beat my butter first and then add the rest of the ingredients.. You will need to beat it for about 2/3 minutes to get it right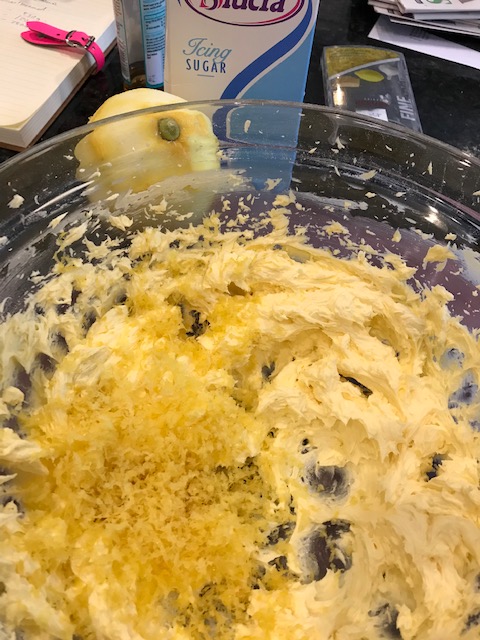 Next stir in the flour until it's just combined. It takes a few minutes of gently turning. You don't need it to all come together like pastry though.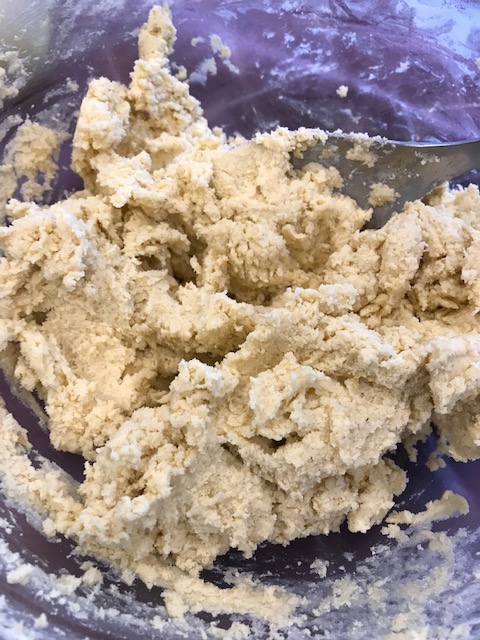 Transfer this to your chosen tin and press the dough into all the corners. Then flatten it with the palm of your hand to smooth the surface.
Use a sharp knife to score the surface of the dough into your chosen size pieces and then prick each edge with a fork.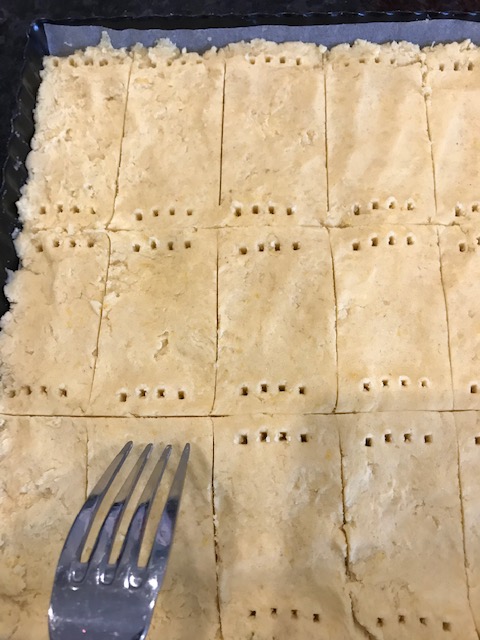 Transfer the dough, in it's tin into the fridge and leave for about 30 minutes. About 10 minutes before it's due to come out of the fridge, then preheat your oven to 150C Fan.
Bake the cookies for about 50 – 55 minutes until the dough is firm and a pale golden colour. I think my oven was a bit hot so I covered the shortbread in foil for the last 10 minutes. Leave to cool for about 5 minutes and then again, take a sharp knife and cut through the original score lines you made before baking. If you wipe the blade between each cut, it helps.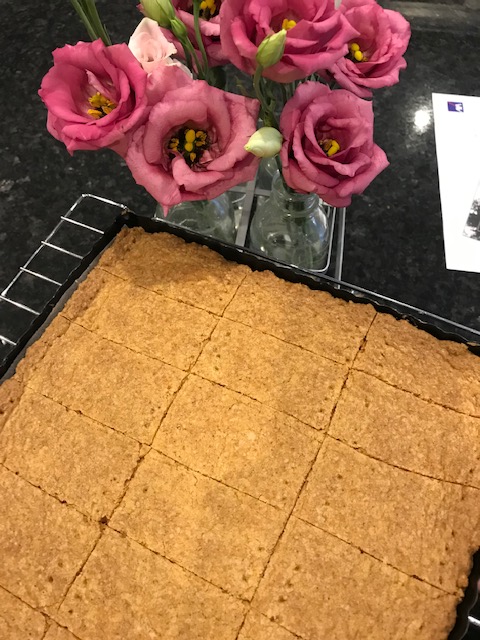 Let it cool completely in the pan.
Make the glaze by whisking together icing sugar and lemon juice until smooth.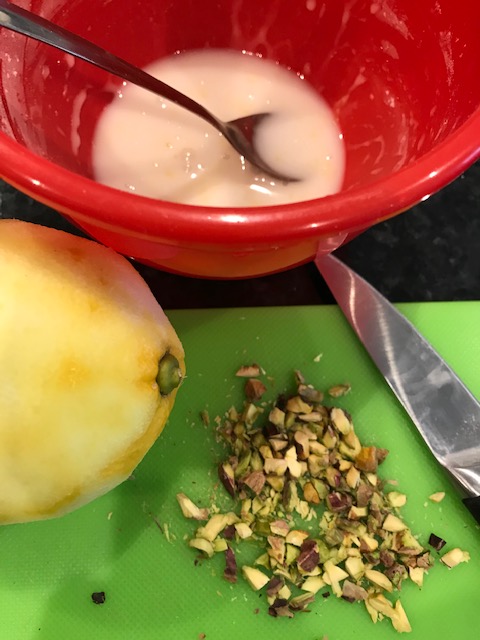 Depending on what you decide, either drizzle the lemon glaze over the shortbread before removing from the tin or if you make a larger quantity of drizzle, then cover all the shortbread with a layer of lemon glaze and decorate as you like.
Once the lemon glaze has dried, just lift out the slices of shortbread and store in a tin or airtight container for a few days.
Bake with love
Soraya x