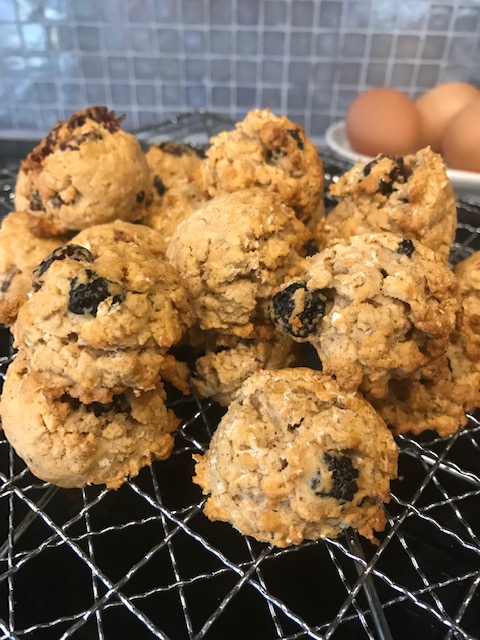 While having a bit of a look around Pinterest, I saw a recipe from US blogger, Amy's Healthy Baking for some yummy looking Rasberry Oat Cookies and decided to give them a go converting them to gluten free and using store cupboard ingredients that you probably will always have so no special shopping needed for these cookies.
I've also replaced the honey used in the recipe and reduced it substantially so you get a very pleasant cookie but not overly sweet.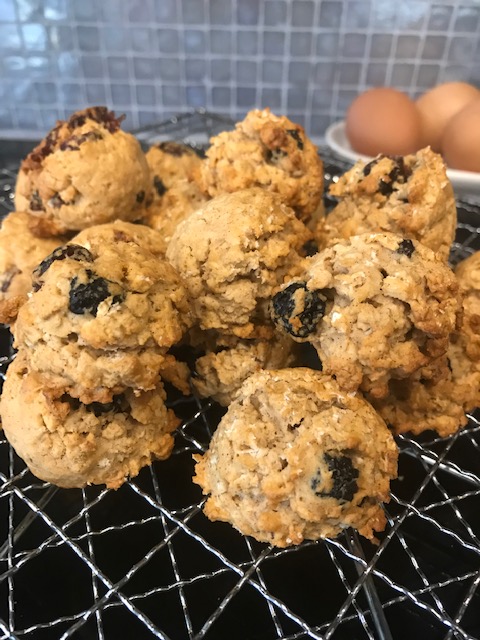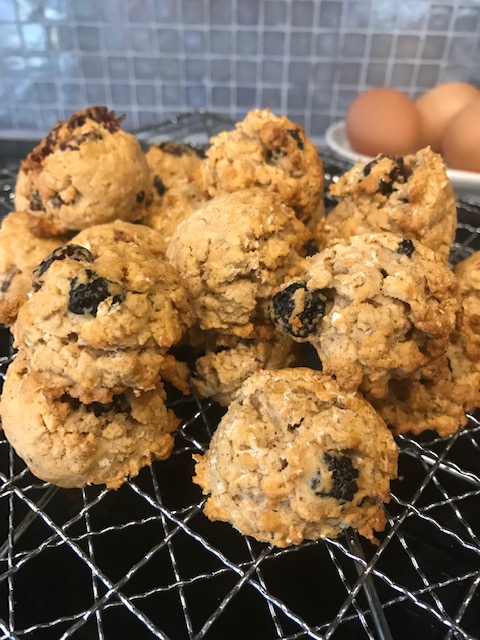 I recently found this Fruit Syrup from Sweet Freedom in the supermarket which I thought would work well as an alternative to honey or maple syrup in a recipe. There's no chemical processing, no additives, no preservatives or GMO;  it's Vegan and contains nothing but the syrup made from natural fruit such as apples and grapes. Can't be bad hey! I found it quite sweet so reduced the 120ml quantity called for in the recipe to only 50ml and it worked out really well.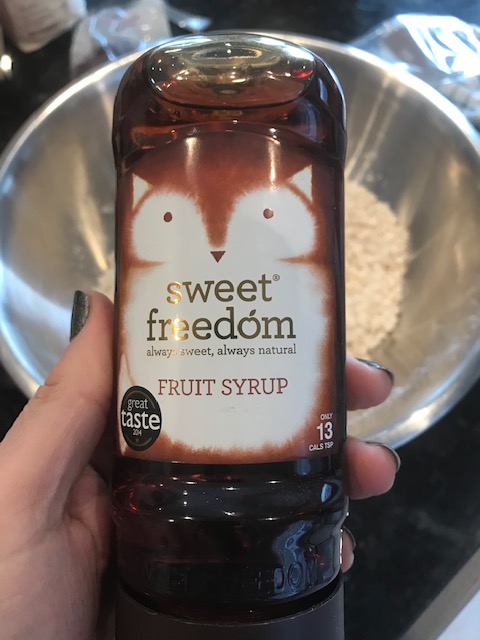 I didn't flatten the scooped batter before baking and they resulted in very cute, small two bite sized cookies to enjoy.
Ingredients:
100g gluten free or regular oats
90g gluten free plain flour or wholemeal flour
1 1/2 tsp baking powder
1/2 tsp ground cinnamon
1/4 tsp xanthan gum (gluten free only)
pinch salt
28g coconut oil melted, or butter if you prefer
1 large egg
1 tsp vanilla extract
50ml Fruit Syrup, or use Organic Honey or Agave Syrup ** See note below
55g mixed dried berries such as blueberries and cranberries etc
** Note If you can't get the Fruit Syrup, just use organic honey or maple syrup and increase the quantity to about 100ml or even 120ml if you prefer a sweeter result.
Method:
In a medium bowl, whisk the oats, flour, baking powder, cinnamon and salt to remove any lumps.
In a smaller bowl, whisk the melted coconut oil and vanilla extract and then add the egg and whisk till thoroughly combined.
Add the wet ingredients into the dry bowl and stir till just combined.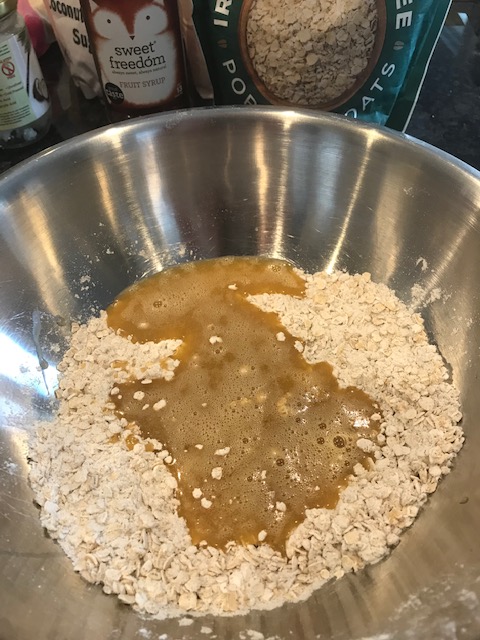 Gently fold in your dried blueberries and cranberries.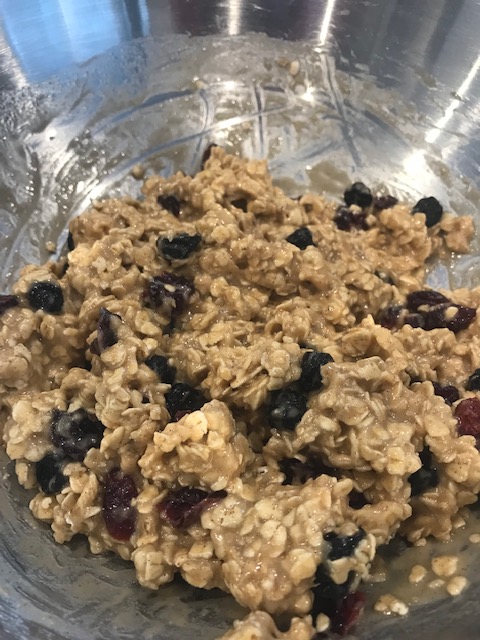 Chill the dough for 30 minutes. It's important to do this. It makes the dough much easier to handle and stops the cookies from turning into a flat mess in the oven.
Preheat oven to 155C Fan and line a baking tray with parchment.
Place scoops of the cookie dough on the baking tray and bake for 13 / 15 minutes depending on the size.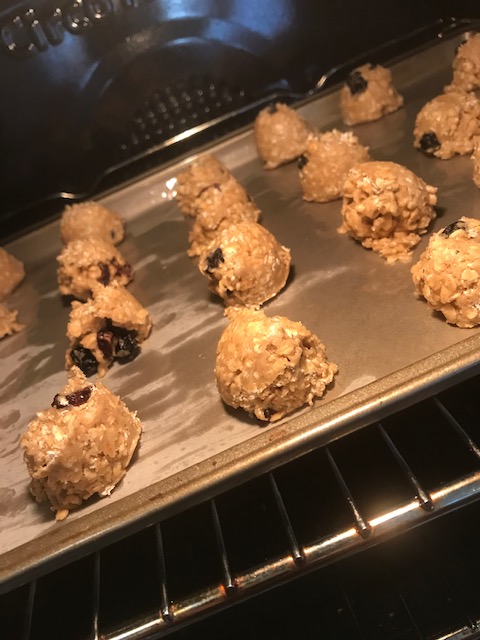 Once baked, remove and leave on the baking tray for about 10 minutes before trying to move them to a wire rack to cool.
You can use unsalted butter or margarine in place of the coconut oil but make sure your egg is at room temperature.
Otherwise, you're good to go!
Bake with healthy love
Soraya x