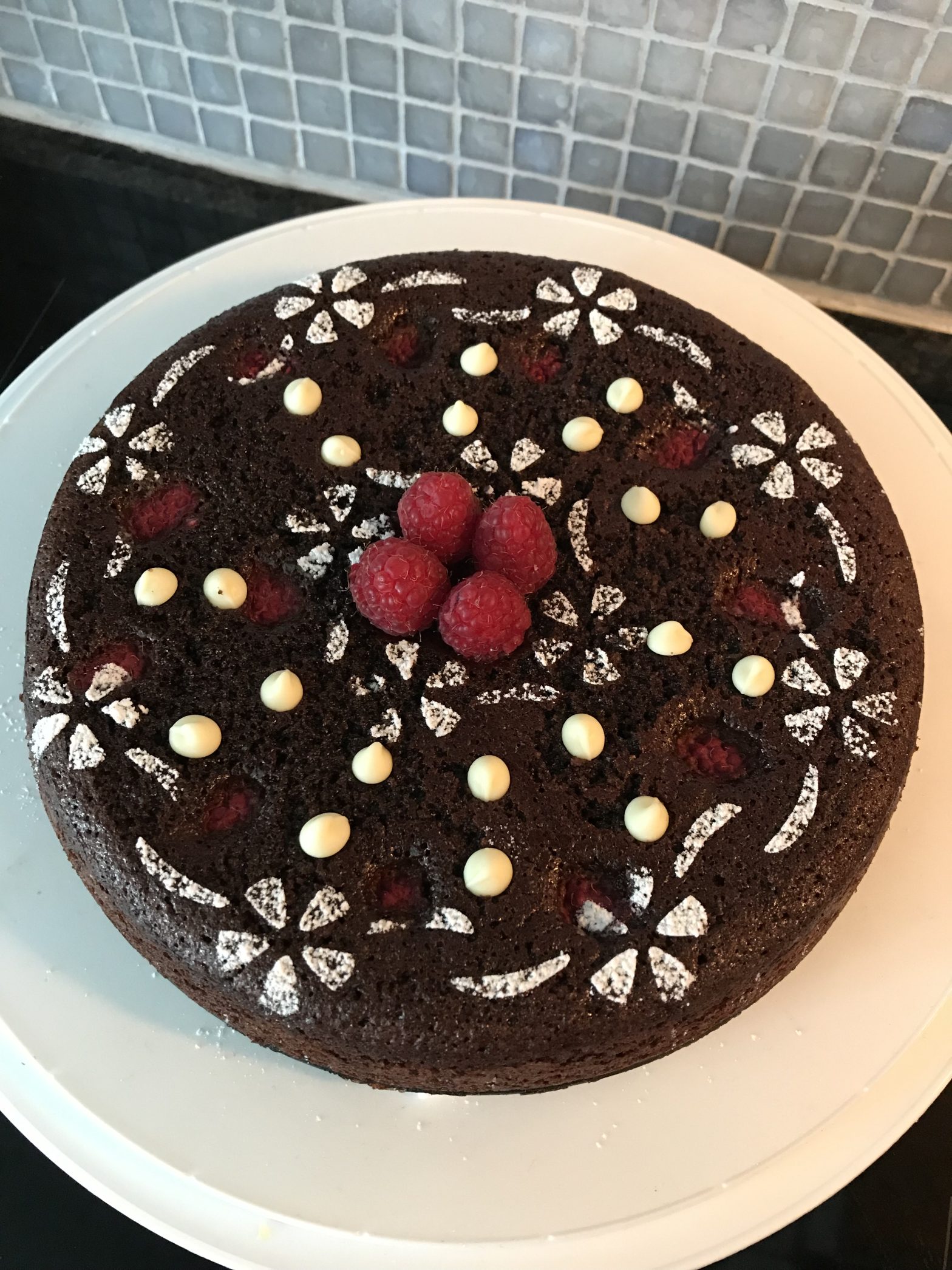 This gooey chocolate cake recipe was given to me by a friend and is made with olive oil in place of butter. It's totally delicious and great for those who don't or can't eat wheat or gluten as ground almonds are used in place of flour so of course, it's ideal for gluten free diets too. It's also dairy free which is great for those who want a fantastic cake without butter or milk.
Try to use a springform cake tin, grease it well and line the base with parchment; it really helps when it's time to remove the cake.  The result is sort of like a brownie in cake form. Seriously good 🙂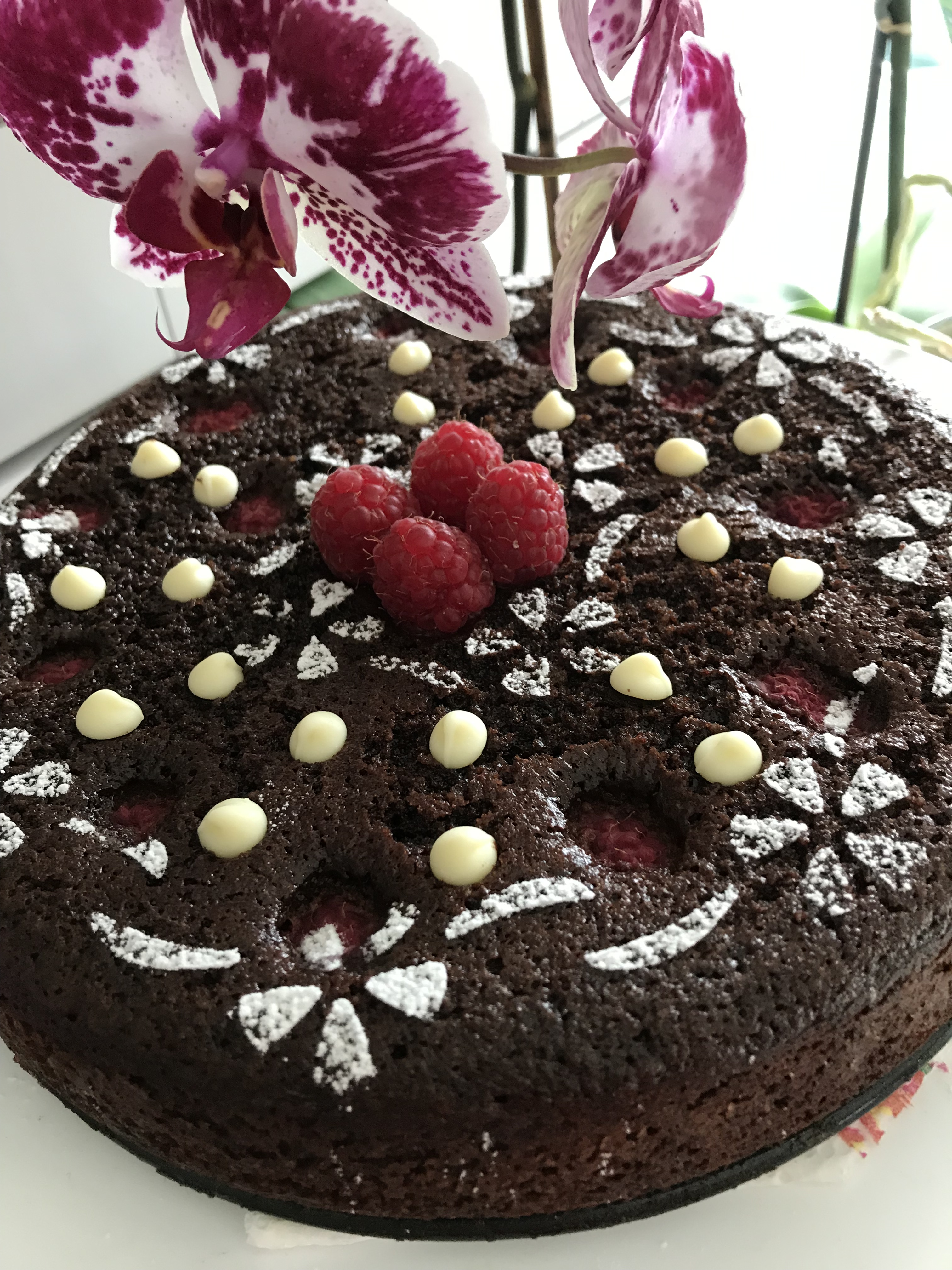 I know this recipe is perfect for a wheat or gluten free diet but honestly, you could serve it to anyone and they will love it! You can't taste the oil at all; I know some people will be worried about this but there's no taste or after taste and it's always a winner for all chocolate lovers.
You could swap out the olive oil for coconut oil but there are so many health properties in olive oil that I don't see it being a big advantage.
It's charm is it's simplicity. Dusted with icing sugar, it's perfect to upgrade your cuppa to something a little special or for a pudding, serve warm with some rich vanilla ice cream. A winner!.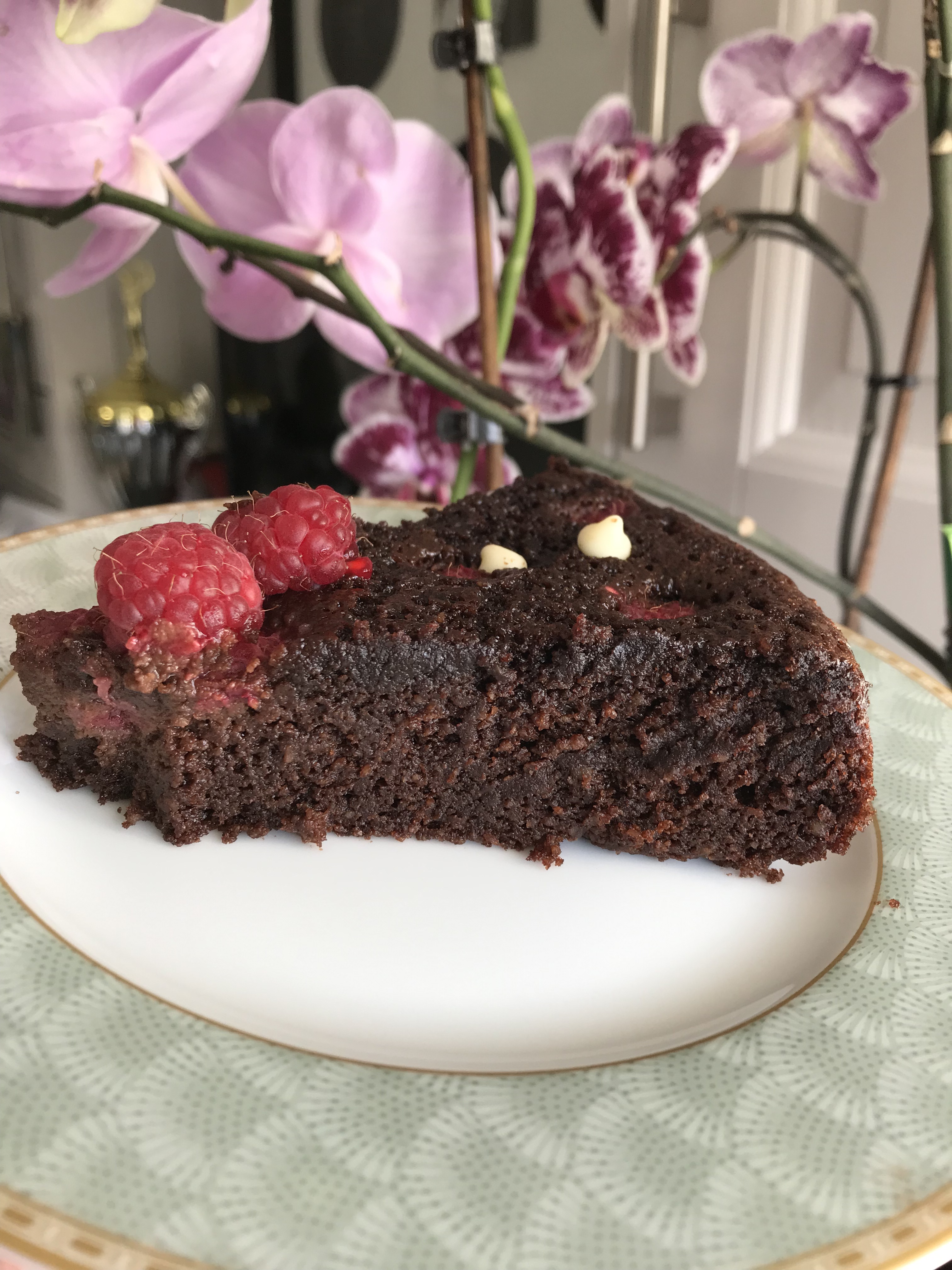 Ingredients:
125 ml regular olive oil (plus more for greasing)
50g cocoa powder (sifted)
125 ml boiling water
2 teaspoons vanilla extract
150g ground almonds
½ teaspoon bicarbonate of soda
200g caster sugar (I used 120g coconut sugar)
3 large eggs 
22cm springform cake tin, grease this with some oil and base line with parchment.
Preheat oven to 170 C/150 C fan oven/gas mark 3. 
Method:
Measure and sift the cocoa powder into a bowl or large jug and whisk in the boiling water until you have a smooth and runny paste. Whisk in the vanilla extract, then set aside to cool a little.
In another small bowl, combine the ground almonds with the bicarbonate of soda and pinch of salt.
Put the sugar, olive oil and eggs into the bowl of a free standing mixer with the paddle attachment, or use a hand held electric whisk and beat together vigorously for about 4 minutes until you have a pale yellow, aerated and thickened creamy consistency.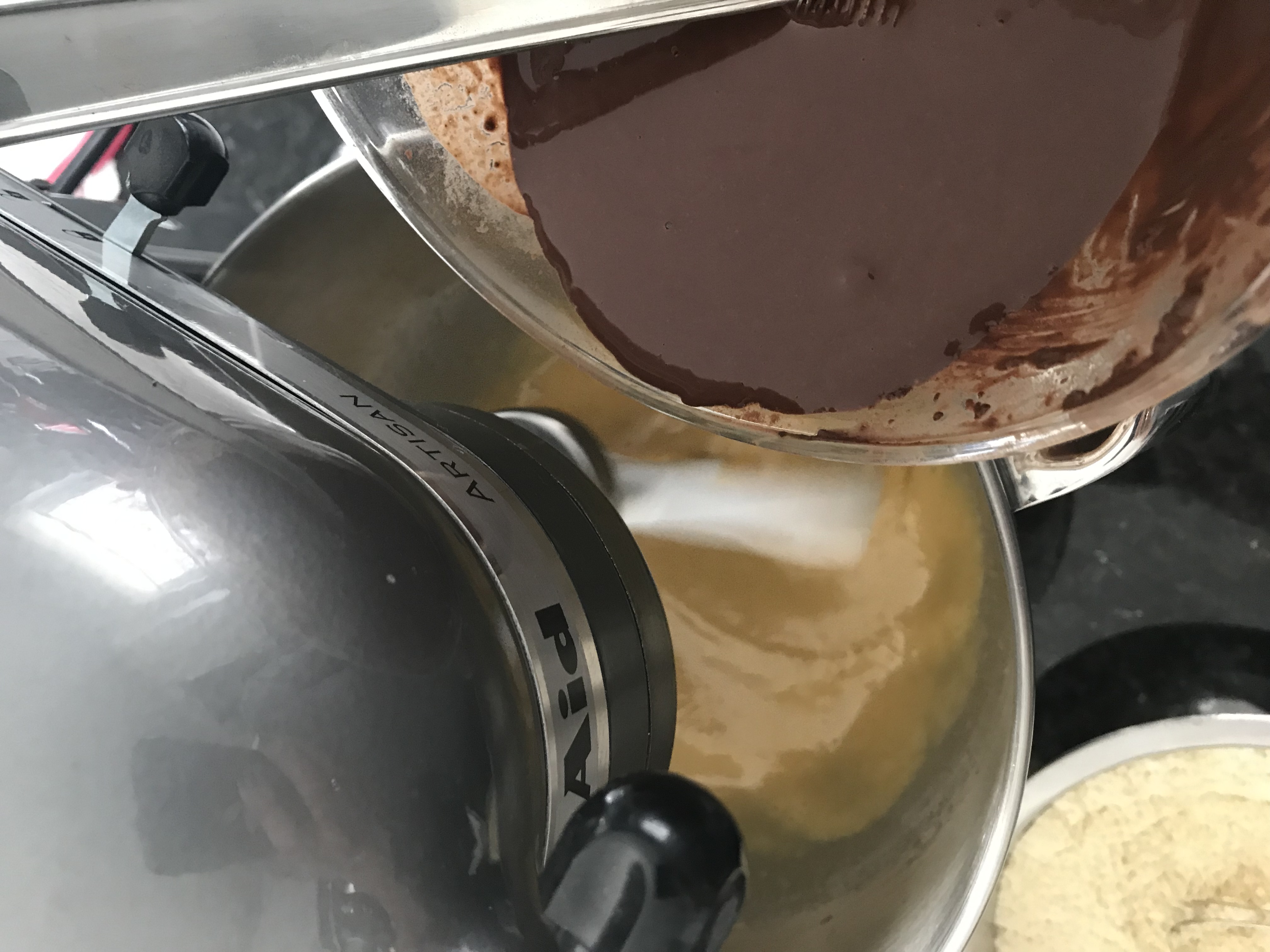 Turn the speed down to low and pour in the cocoa mixture, beating all the time. When it is all added in, tip in the ground almond mixture.  Scrape down the sides, stir with a spatula till the ground almonds are mixed in, then pour the liquid batter into the prepared tin.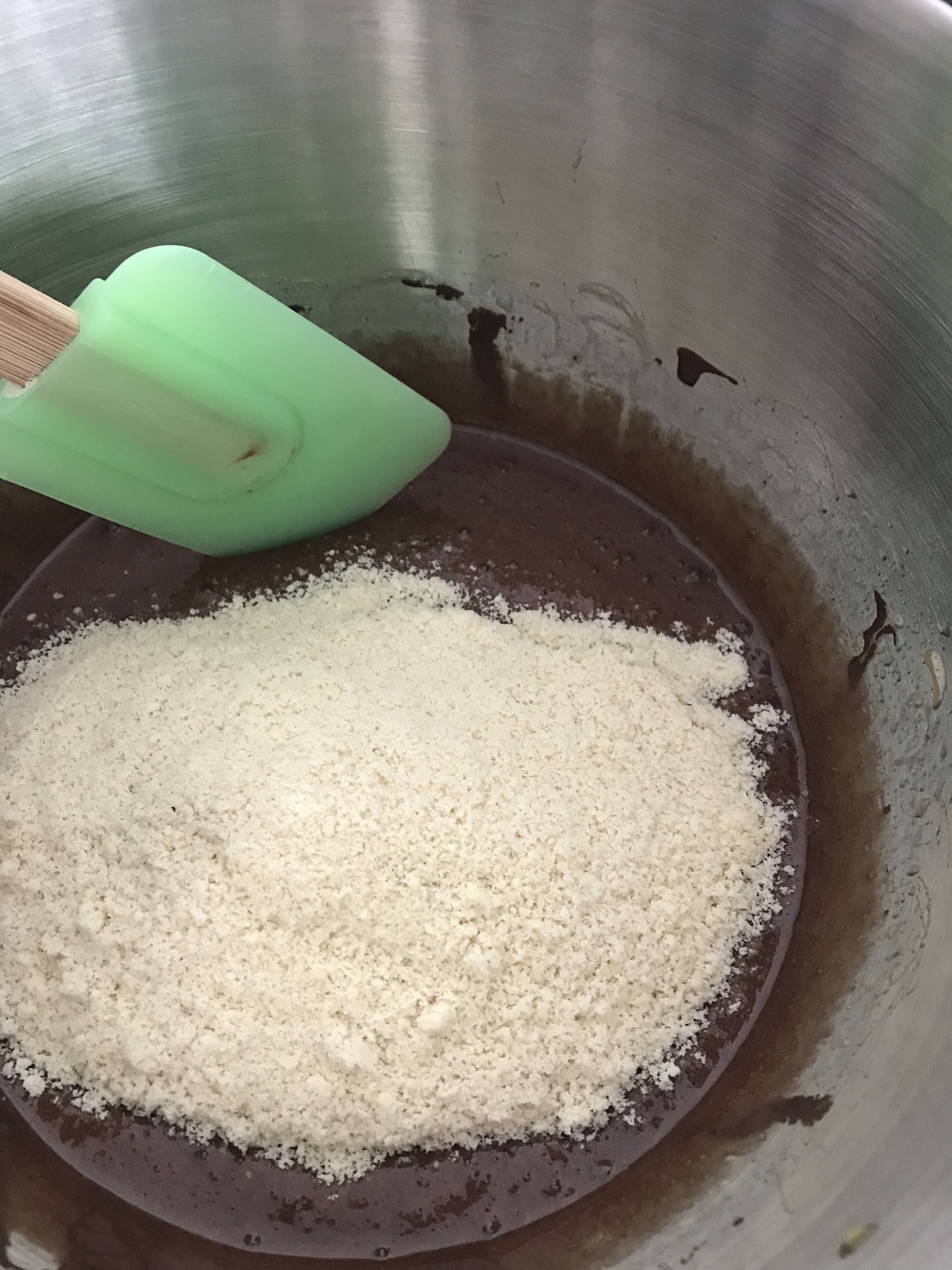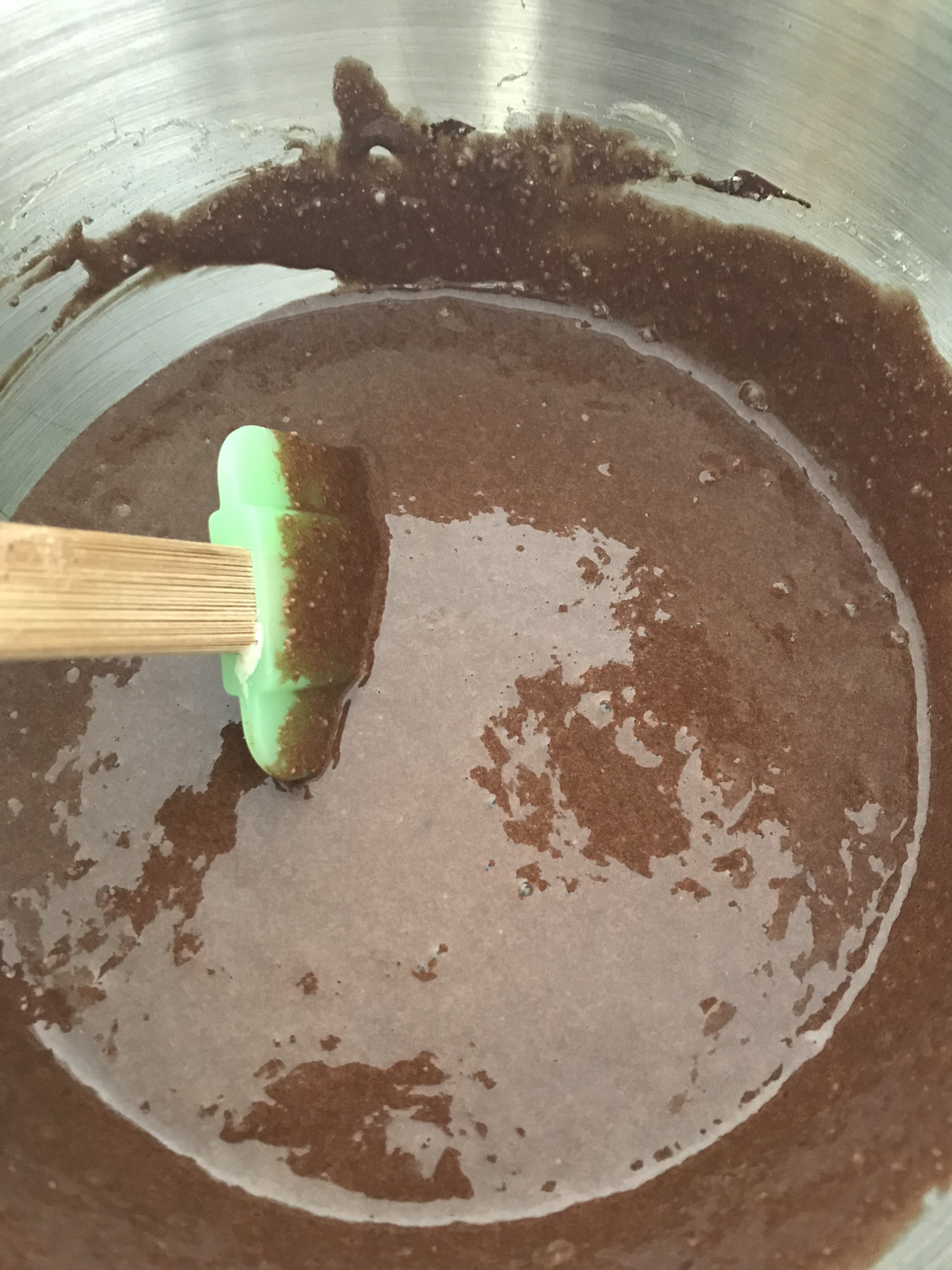 Bake for 40-45 minutes or until the sides are set and the very centre, on top, still looks slightly damp. A cake tester should come up mainly clean but with a few sticky chocolate crumbs clinging to it.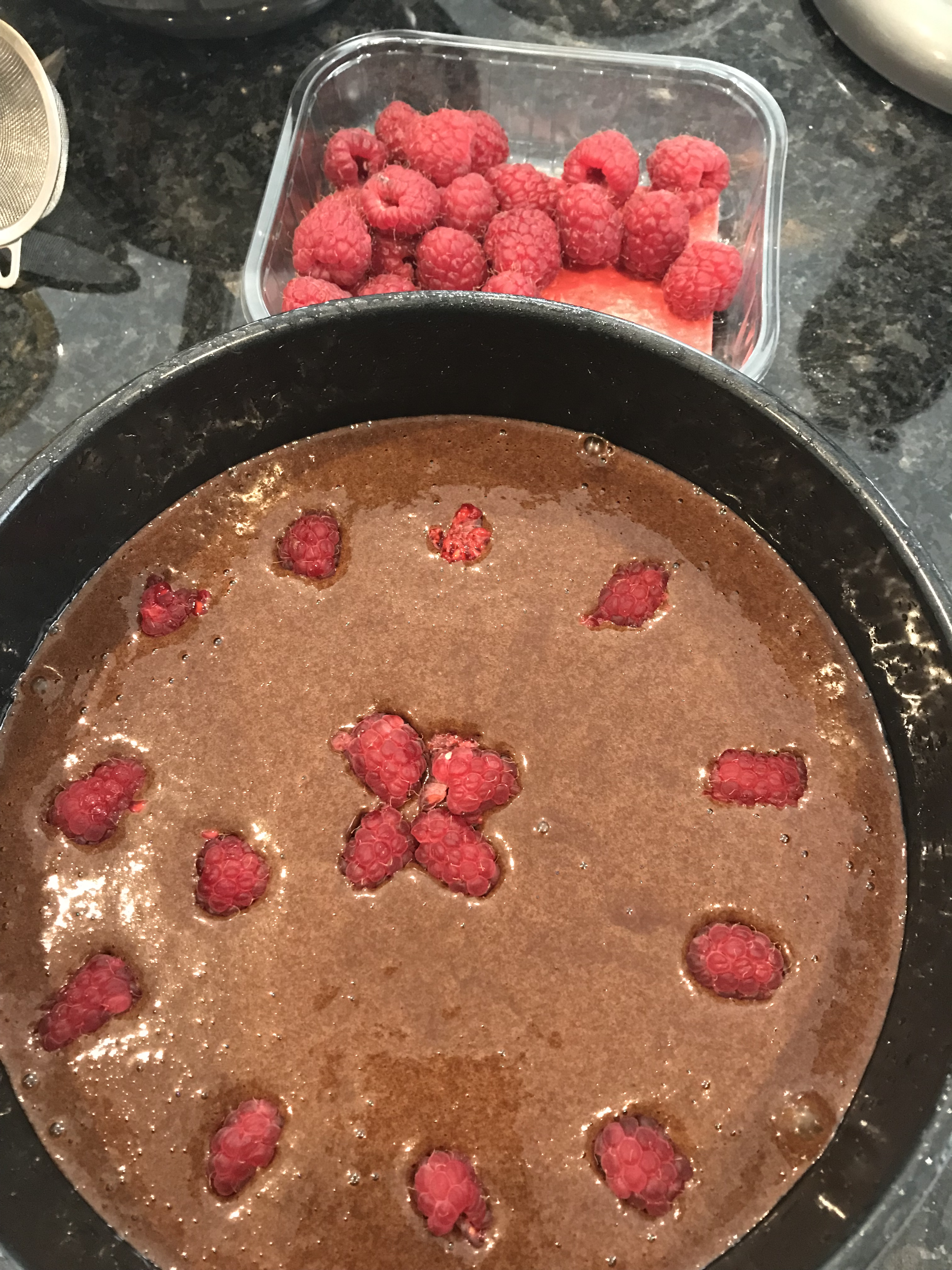 I cut some raspberries into small pieces and gently placed them on the batter. As it's such a runny batter, I think full raspberries might sink while baking.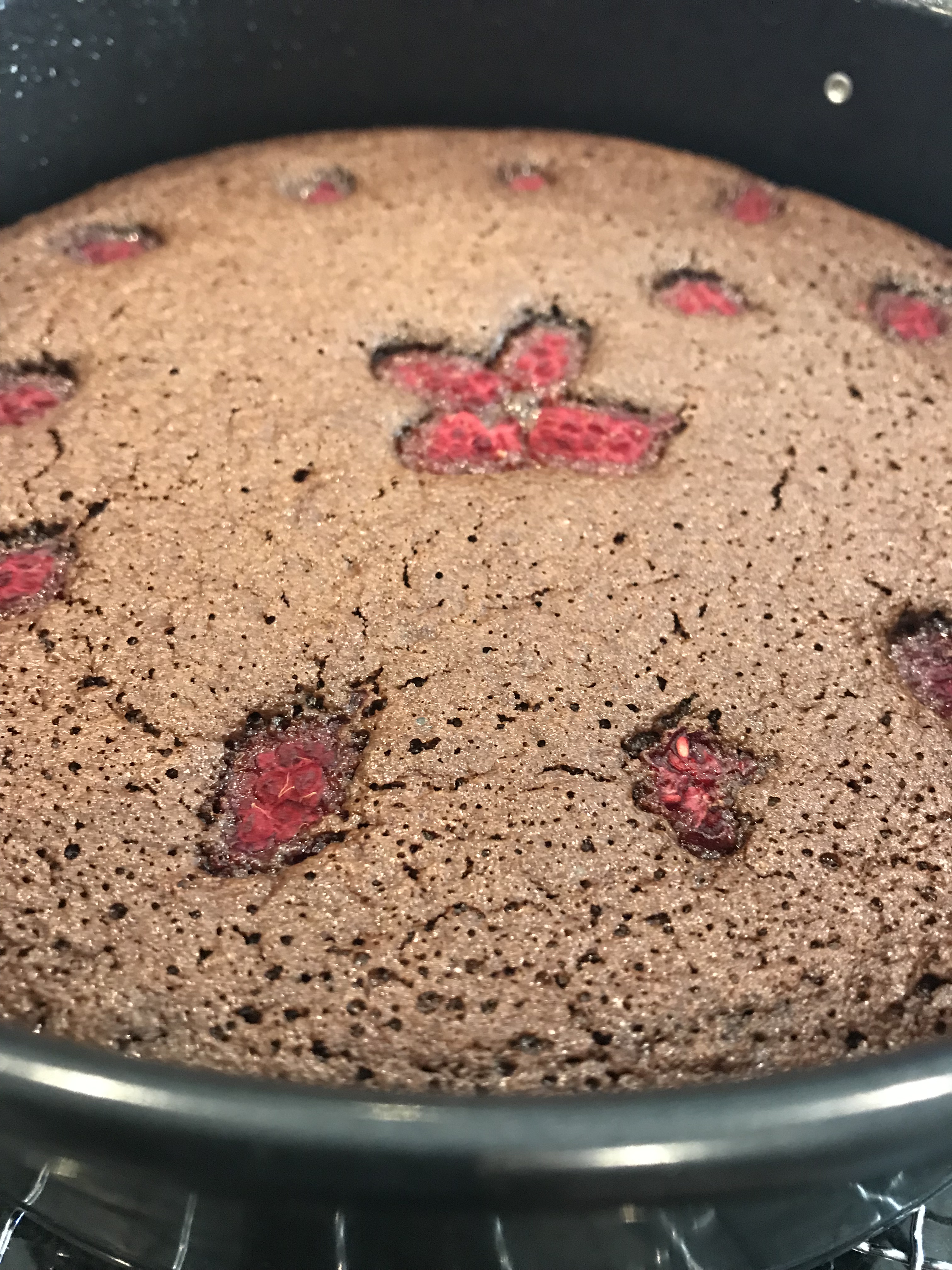 Leave to cool in the tin for 10 minutes on a wire rack and then ease the sides of the cake with a small knife and remove it out of the tin. Leave to cool completely or you can eat it while still warm with some ice cream (it might be a little tricky to cut but warming the knife in hot water between slicing helps). You can also serve it with a generous dollop of cream and some raspberry coulis on the side.
If you prefer to keep things simple, just dust with icing sugar and enjoy!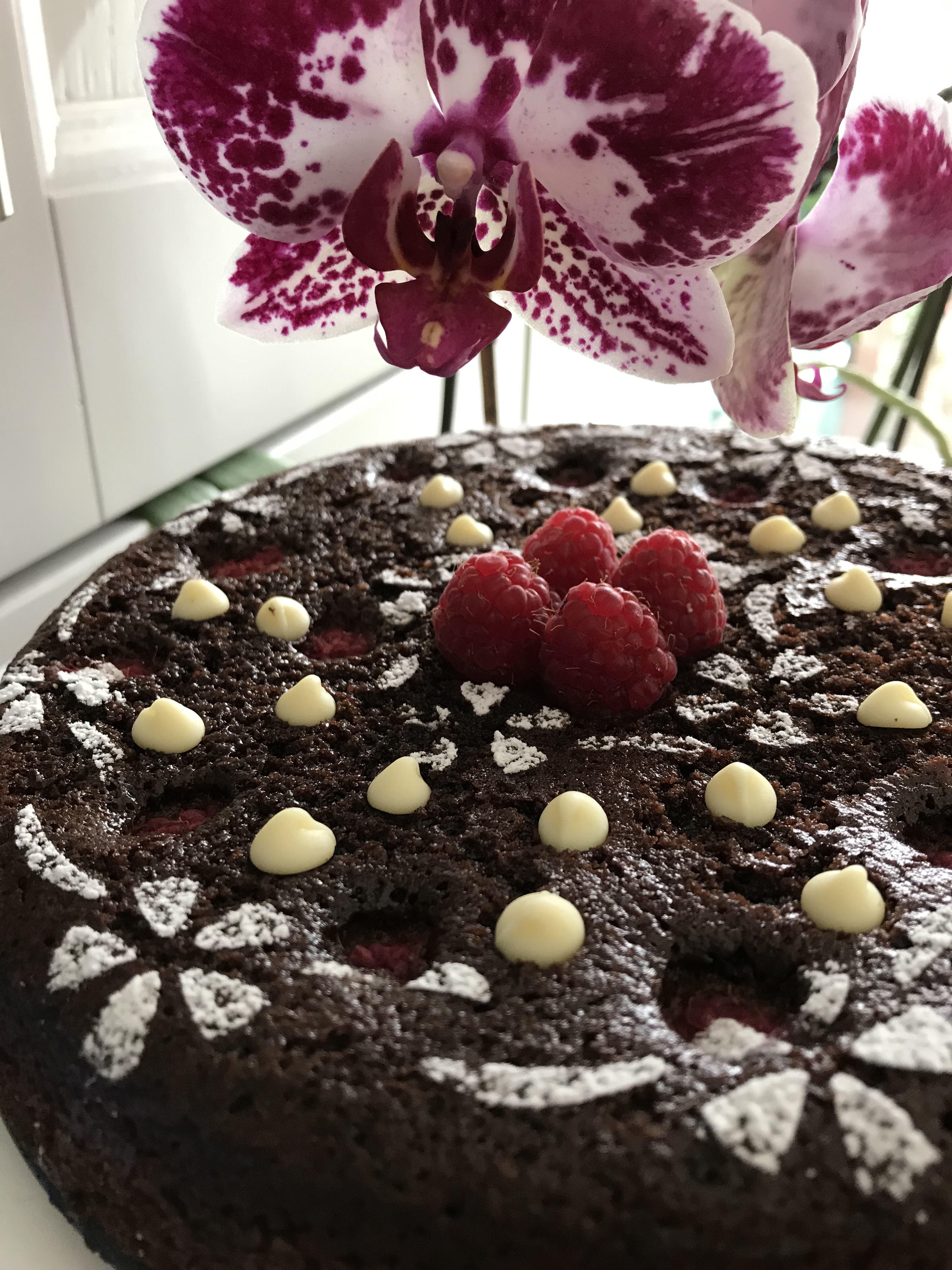 Bake with love as always
Soraya x