This recipe is adapted from Hannah Mills who has been writing baking books for years and rarely fails to impress.  It needs a stand mixer to get the creamy consistency that's needed to create a lovely, light cake. It only takes about 10 mins to get the batter into the tin and oven ready so it's quick and very tasty.
There's no butter used which keeps it low fat and I've reduced the sugar quantity to help make these squares even better for you. As lime is generally sweeter than lemon, you can reduce the sugar without it impacting too much on the overall sweetness.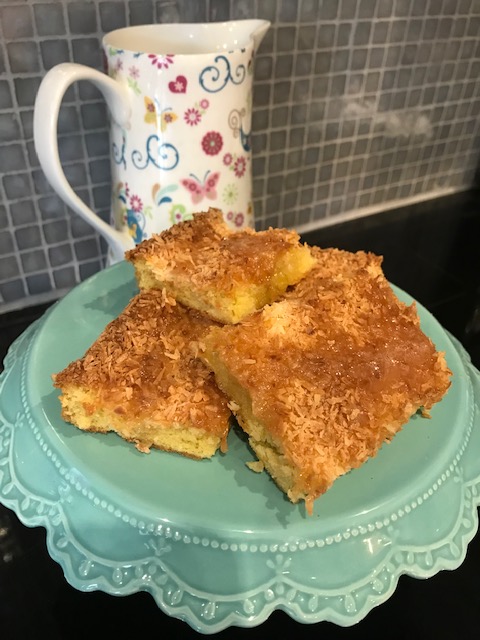 I have a real love of traybakes. They just work so well to feed a crowd, they are easy to transport and always work well with ingredients of different kinds together.
A baking tin measuring approx. 35 x 25 cm  /  14 x 10 inches and at least 2 inches deep. Grease it lightly and line the tin, both base and sides. If you're keeping this dairy free, use sunflower oil or similar
Ingredients:
5 eggs
120g caster sugar (I reduced this to 70g) ** See Note
120g ground almonds
Zest and juice of 2 limes
100g desiccated coconut
50g icing sugar, sifted
** Note: You can substitute the caster sugar with a natural sweetener such as Xylitol or Splenda to further reduce the calories but keep the grams quantity to the lower amount as they tend to be sweeter than ordinary sugar.
Preheat oven to 180C / 350F / Gas 4
Method:
Place the eggs and sugar into your stand mixer and whisk for about 5 minutes until the mixture is very thick and creamy. You can use an electric mixer but it will take a while longer to get the right consistency.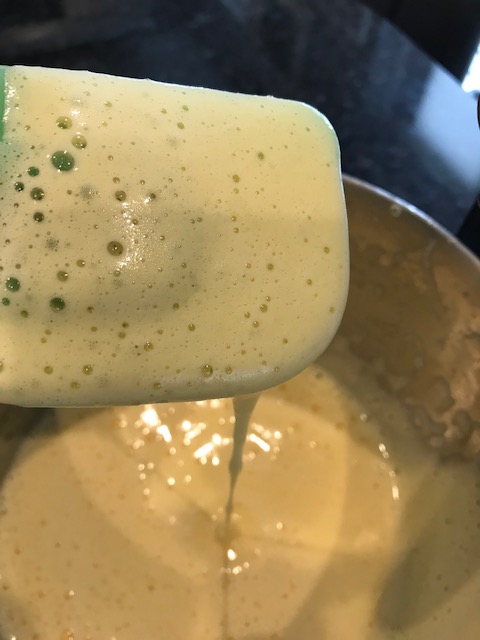 Next gently fold in the ground almonds and lime zest into the egg mixture until it's fully incorporated. You don't want to knock out the air you've spent all the time beating in!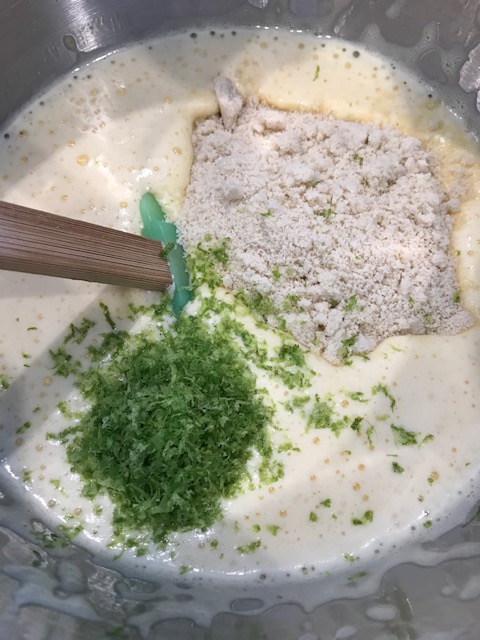 Pour the mixture into the prepared tin and if necessary, level with a spatula. Then sprinkle the coconut evenly over the top of the batter.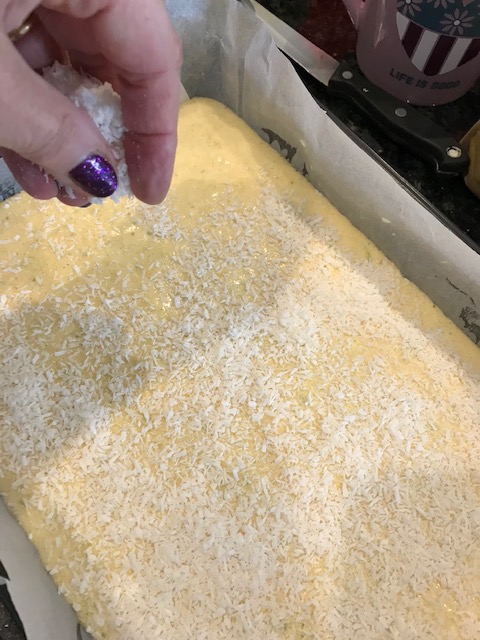 It seems a lot but you need a good coating of coconut over the batter. I felt it was getting a bit brown so for the last 12 minutes, I covered the top with tin foil to prevent it getting too dark.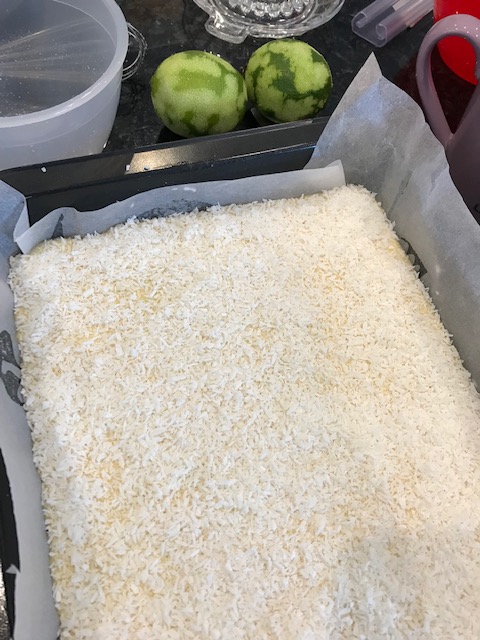 Bake in the oven to 30 / 35 minutes but as mentioned above, keep an eye on it. You want the cake to be a light golden brown.
Don't make the drizzle until the cake is about 5 minutes from complete otherwise it gets too thick and hard to pour over the finished cake.
In a small pan heat the lime juice and sifted icing sugar and bring to the boil. I measured the lime juice from 2 full limes and it came to 3.5 tablespoons.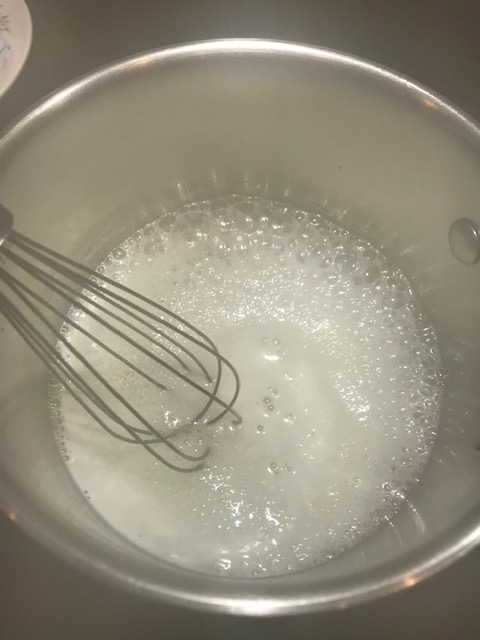 Let the drizzle cool a little and then use a spoon to make sure you cover all the cake. Leave it to cool.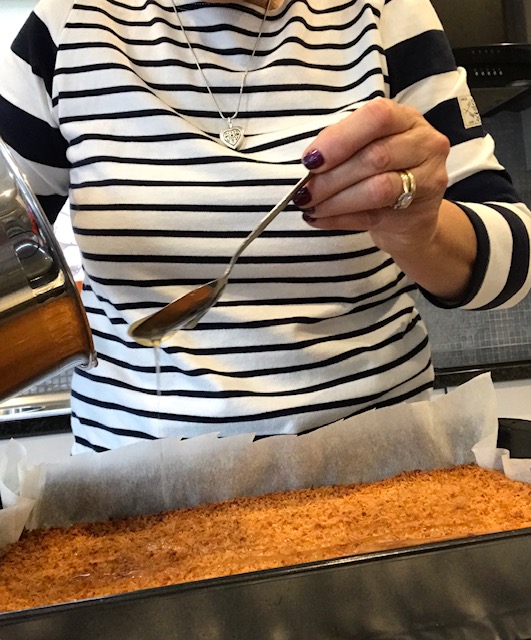 Once cooled, cut into squares, you should get about 24 and use a palette knife to release it from the parchment. It will keep in an airtight container for up to 2 days.
Bake with light love 😉
Soraya x