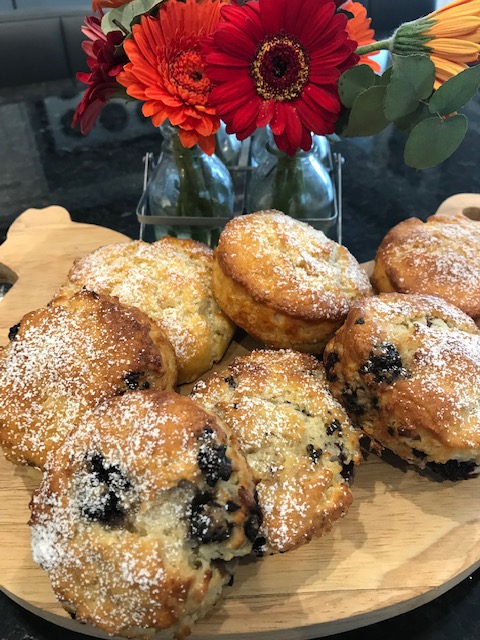 I have a gluten free scone recipe already here and it's a good one too. I found mixing gluten free flour with almond flour was a great way to get a delicious result and I have no complaints about it. You can try it here: https://www.cozebakes.com/2017/03/31/gluten-free-fruit-scones/
My gluten free scone world was moving along very nicely thank you until I visited Marlfield House https://www.marlfieldhouse.com/ and they served THE most fluffy scone I've ever tasted and it was gluten free! I couldn't get the scone out of my head and once home did a little research on different gf scone recipes and decided to try adding rice flour to my recipe. Obsessed?? Me?? 🙂 🙂 Oh did it deliver and how so it was worth it!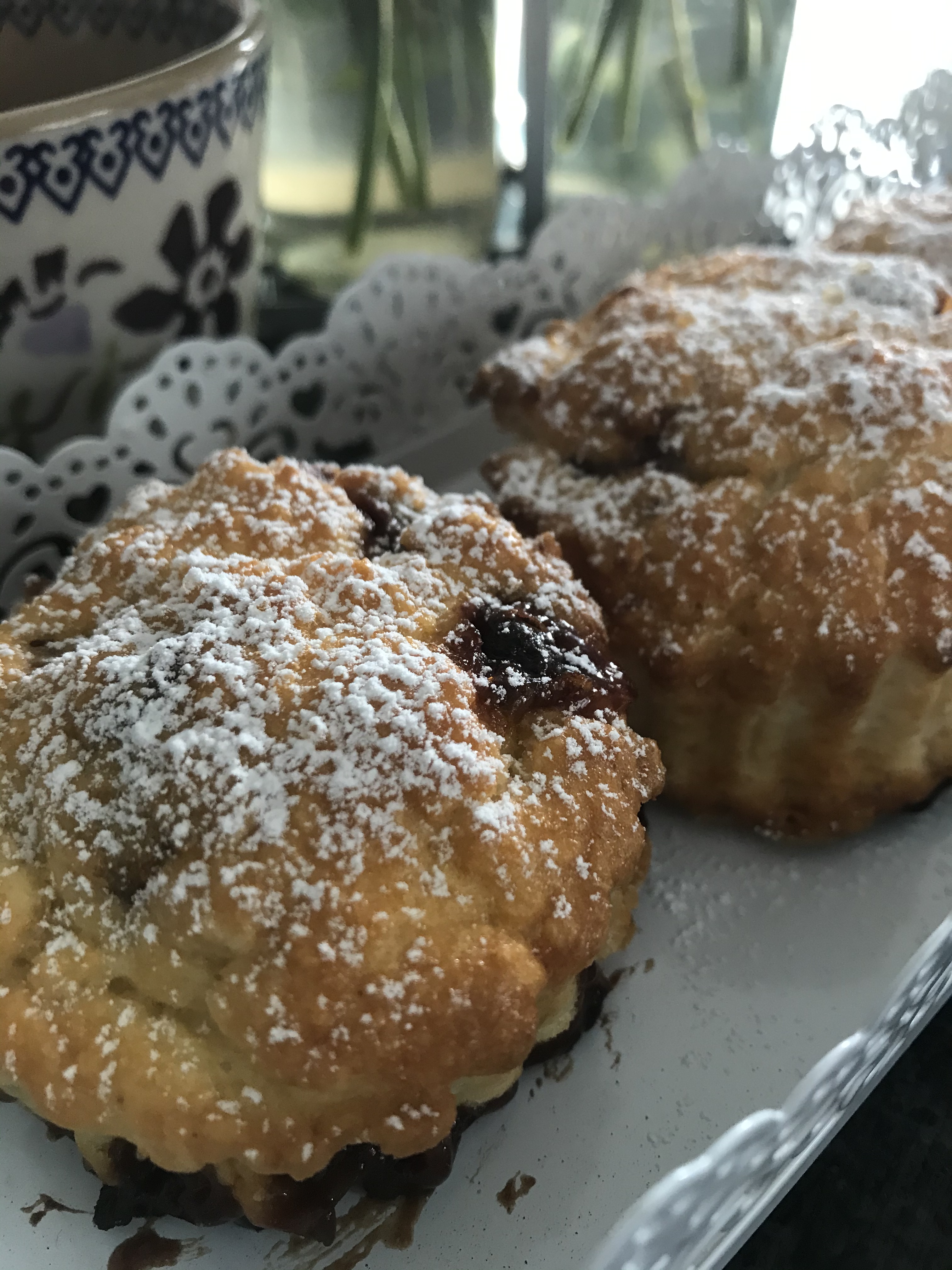 Initially I made the scones just plain and sprinkled a bit of caster sugar on top before baking. I had reduced the sugar while making the recipe and I felt they were just right but you could use more if you like a sweeter scone.
A few have asked about non-gluten free scone recipes and I guess I thought everyone had a recipe they loved and used so I didn't add one but if you want to make regular scones, just apply the following:
** Use regular self raising flour in place of the gf and rice flour
** Omit the xanthan gum
I wanted to add some fruit to the second batch and I had frozen blackberries from last Autumn, so decided to use these. I find using frozen berries like these easier when making scones as they don't break up as easily but there's always a little bit of staining so don't worry about it.
Ingredients:
115g gluten free self raising flour
115g rice flour
40g caster sugar (use 60g if you prefer sweeter)
2 tsp gluten free baking powder
1  1/2 tsp xanthan gum
75g cold butter, cubed
200ml buttermilk **
85g sultanas, dried fruit, chocolate chips or frozen berries
1 egg, beaten
I recently made Chocolate Orange Scones and got a huge response so if you want to make them then chop up 80g of chocolate orange segments and freeze them. Then add in as normal in place of dried fruit.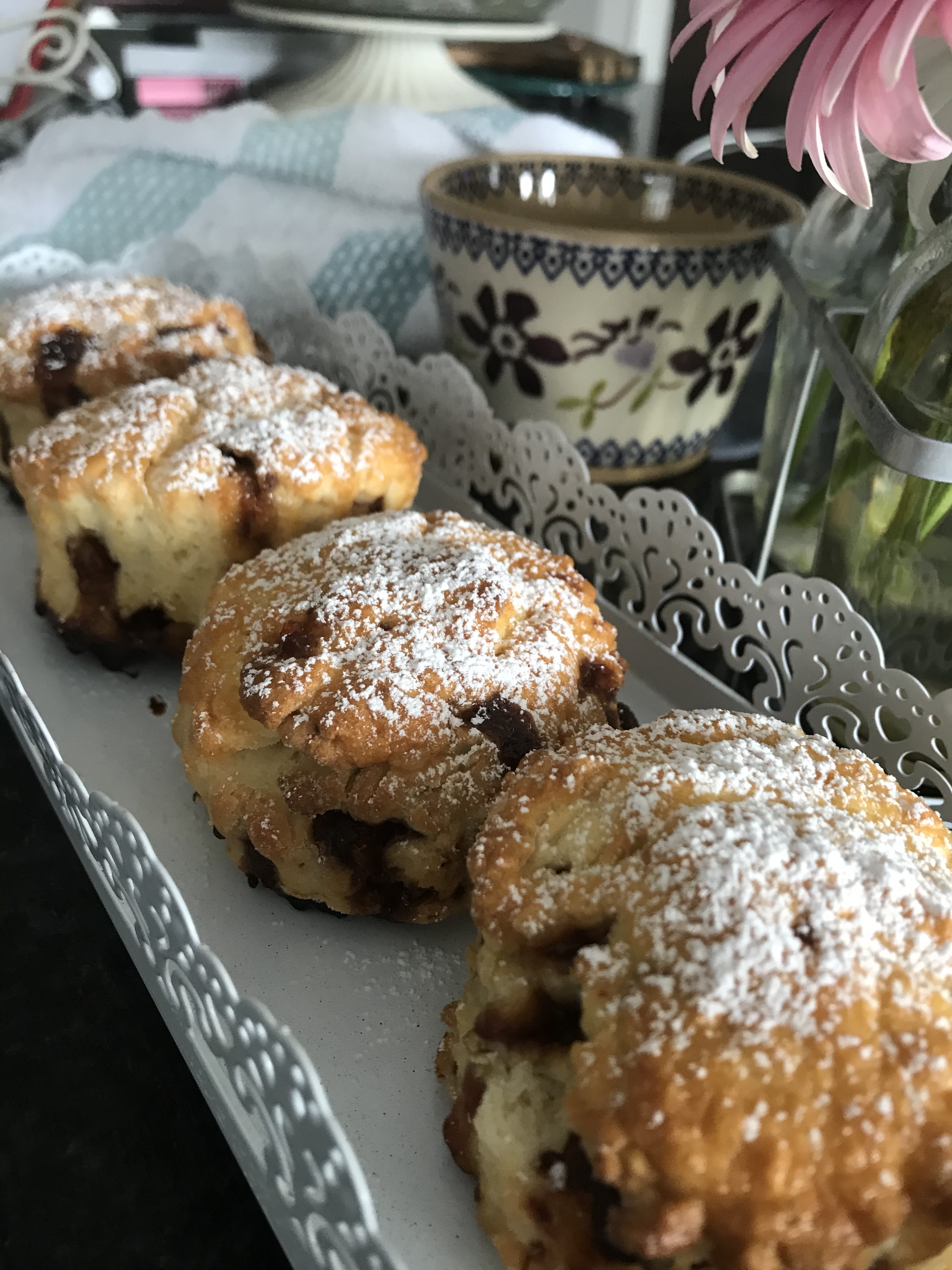 The reason for freezing the segments is that chocolate orange pieces are not made for baking so will melt at the high temperature scones are baked at. Freezing them slows down this process. There still may be a little bit of oozing in your scones but I'm taking it as a given that there will be no complaints 🙂
Video making these scones: https://www.facebook.com/soraya.quigley/videos/10216417862300257/
** I used almost the full 200ml of buttermilk but added it in small amounts at a time. There was probably about 1 tbsp. of milk left. You're looking for a light, sticky dough. This is how much milk I had left: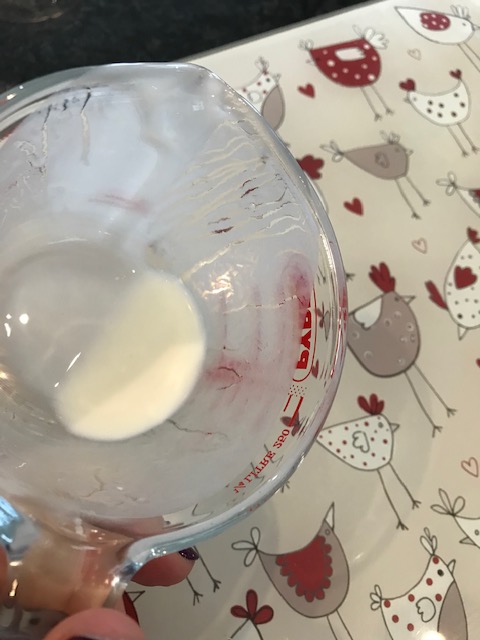 Method:
Preheat oven to 200C Fan and line a baking tray with parchment.
In a large bowl, sift the two flours, sugar, baking powder and xanthan gum. I use Dove's Farm Freee range https://www.dovesfarm.co.uk/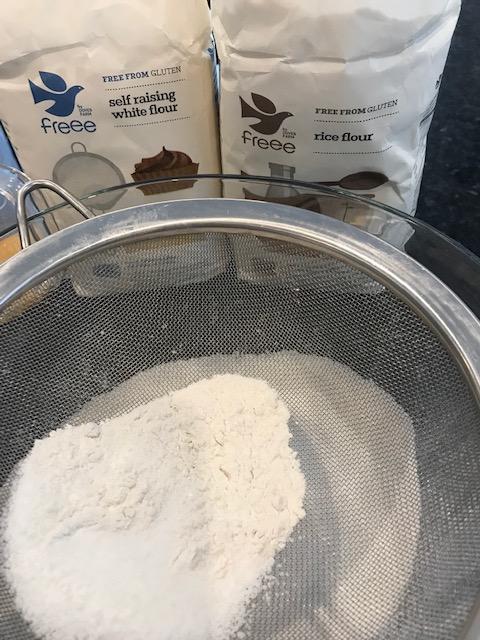 Add the cubes of cold butter into the flour mixture and using the tips of your fingertips, or a pastry cutter, blend until you have what resembles large breadcrumbs. I like to see small pieces of butter throughout the dough as they help to create really soft scones when baking.
Pour the buttermilk in small quantities into the flour and butter mixture and mix well. I use a palette knife to bring it together. You should use almost all the buttermilk but have a little left (see picture above) – you want a light, sticky dough.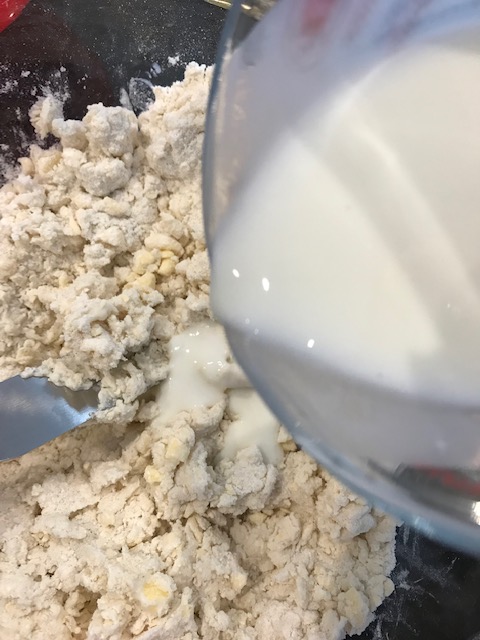 If you want to have fruit scones, now is the time to add the sultanas or your filling of choice and gently mix to incorporate.
Lightly flour your worktop and turn out the dough. Knead very gently until smooth. You only need a light touch. Don't overwork the dough or your scones will be tough. It will only take 3/4 turns.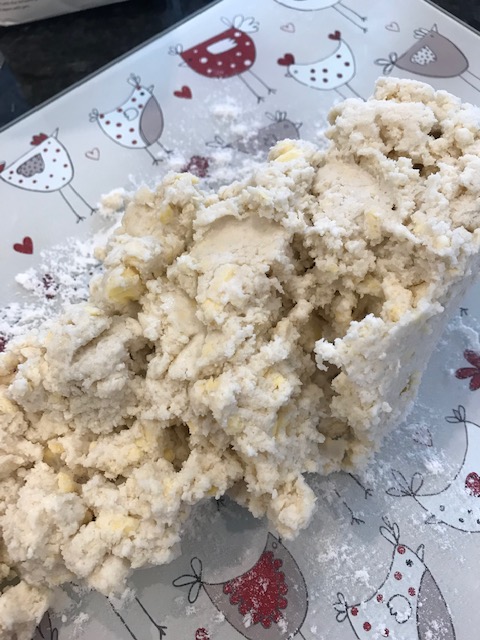 I don't really recommend using a rolling pin. I think you can just use your hands to shape the dough into a circle and then cut out shapes. I like to have scones with a bit of height going into the oven. Scones don't rise a lot so if you make them small, they will only rise a bit.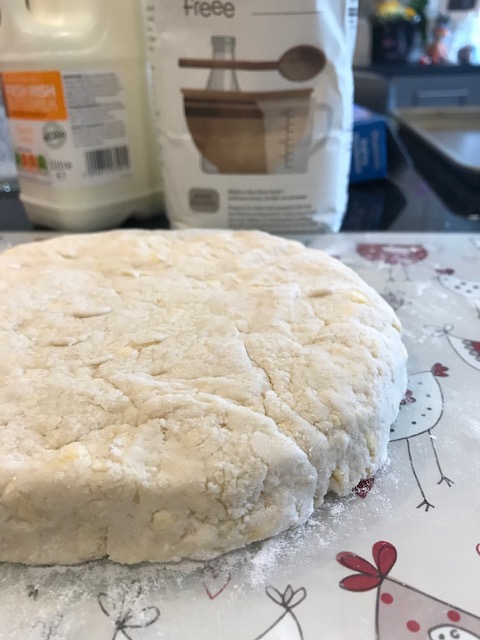 You can see the little lumps of delicious butter in the dough and these all help to result in deliciously light and fluffy scones as they expand when put into the oven.
Whisk the egg well and use a pastry brush to cover the tops of the scones well. It helps give them a gorgeous golden brown result.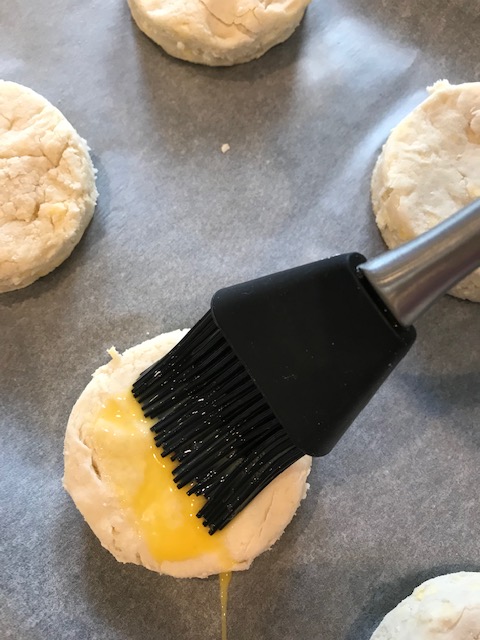 Place them on the prepared tray with a little bit of space between them and bake for 15 / 20 minutes. Mine took 17 minutes.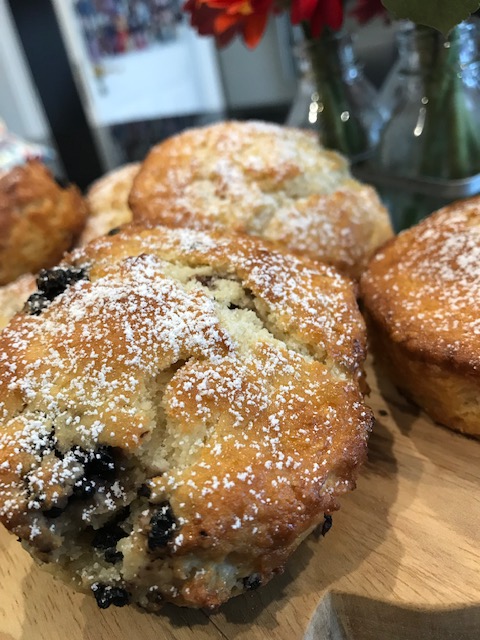 Dust lightly with icing sugar and serve with cream and jam or just lash on the butter!
These scones freeze well too. Use zip lock freezer bags and when ready to use them, they will defrost quite quickly at room temperature. You can heat them gently in the oven for 10 minutes or bung them in the microwave but use a low heat setting.
Enjoy and bake with love
Soraya x