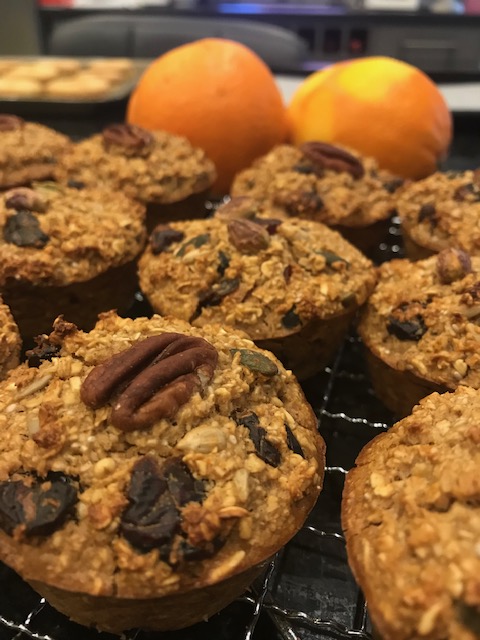 I really love the combination of orange and cranberry. They just work so well together and as dried cranberries are easy to get, I always have a few packets in the cupboard to add to recipes. They are naturally lovely and sweet so it helps when reducing sugar quantities in whatever you're making.
Quick and easy to make, these healthy oat muffins are a great standby for when you're in a hurry and need something for breakfast that will keep you going for a while but not adding high calories and bad fats to your daily intake. I find them perfect for a mid afternoon snack.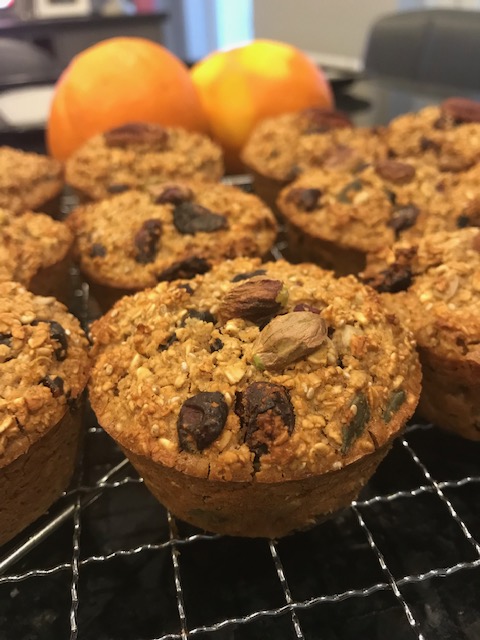 As with the other oat muffin recipes, it's an ideal opportunity to get some really healthy ingredients into your bake. I have packets of mixed seeds always on standby; I also added a heaped scoop of protein powder and 2 tablespoons of chia seeds.
The nuts I've topped the muffins with have no added salt. I used pistachio and walnuts.
Ingredients:
335g oats – gluten free if necessary. I blitz my oats first to make a flour texture.
1 1/2 tsp ground cinnamon
1 tsp baking powder
1/2 tsp salt
450ml almond milk (any type of non dairy will work)
25g organic coconut sugar (or use brown sugar)
2 tsp vanilla extract
40ml organic maple syrup (I used a sugar replacement called Sweet Freedom)
120g dried cranberries
Zest of half a large orange
2 tsp orange juice
For added health boost, include some protein powder, mixed seeds and/or chia seeds
Method:
Preheat oven to 190C (fan) and spray a muffin tin with non stick cooking spray.
In a large bowl, add the oats, cinnamon, baking powder, sugar and salt and mix together.
Then add the almond milk, vanilla extract, maple syrup, dried cranberries, orange zest and orange juice and mix all the ingredients really well together.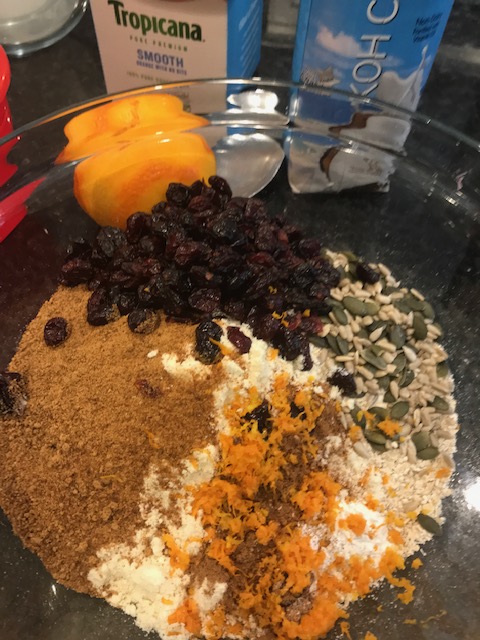 Once well combined, use an ice cream scoop to divide equally between a 12 hole muffin tin and top if you like with nuts of your choice. The mixture is quite watery so make sure to give it a stir between each scoop and fill the tin to the top.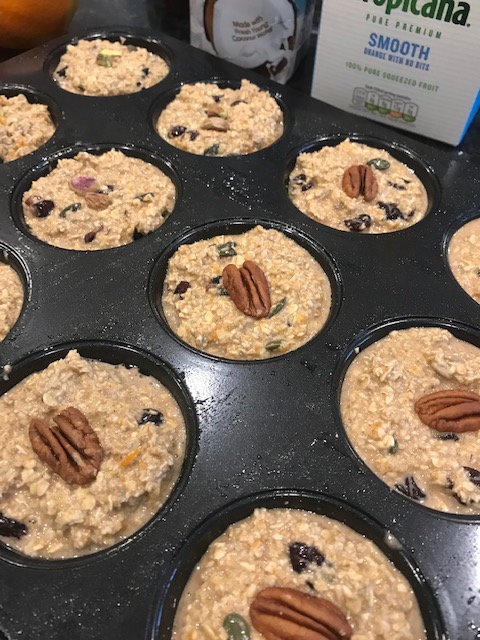 Bake in the preheated oven for 20 – 22 minutes or until cooked through, remove and let sit in the tin for a few minutes and then prise them out and let cool on a wire rack.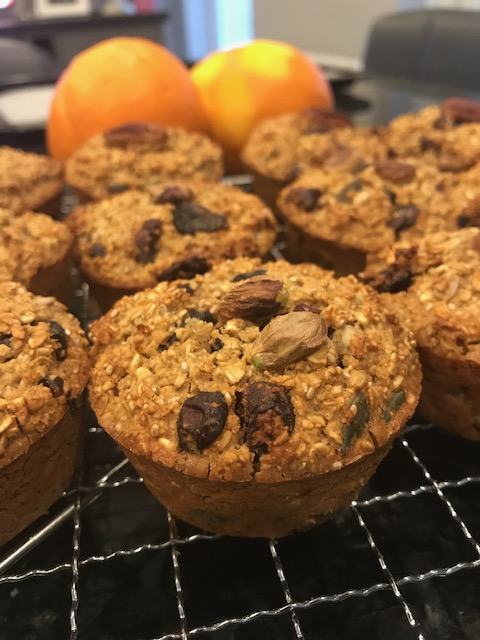 The muffins will keep for up to 5 days in an airtight container and they freeze really well.
Bake with healthy love
Soraya x