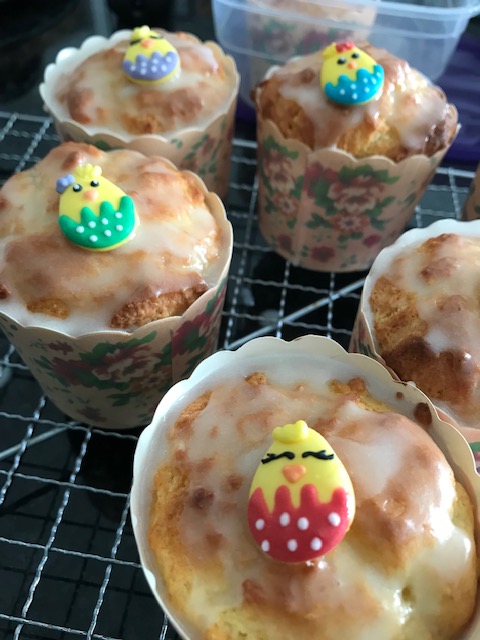 There's nothing nicer than a light, fluffy muffin and when it's lemon flavoured, well it's lifted to another level. Now the key to light and fluffy muffins is nothing big or exciting. It's restraint! Put that spoon down and stop mixing! Your batter should be thick and lumpy. That's it. That's the big secret and it's difficult as you're so tempted to give another couple of mixes but hold back …. I promise you'll thank me 🙂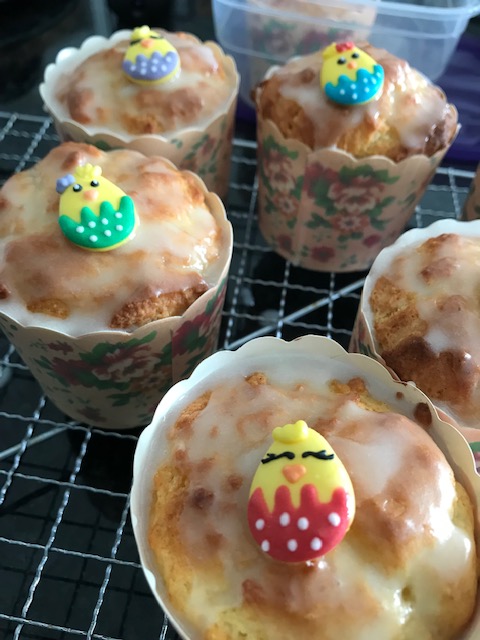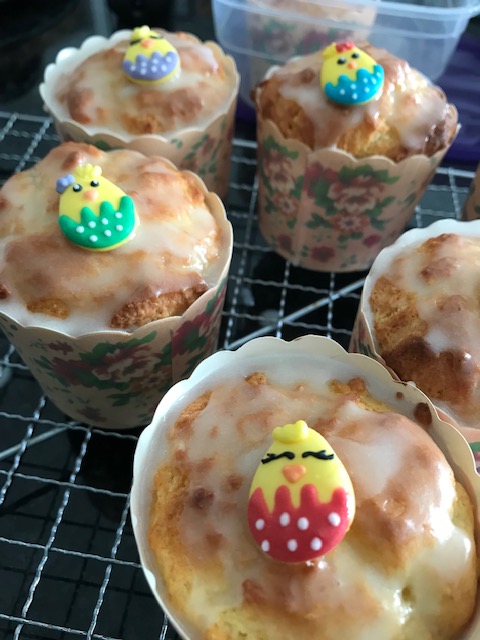 I made these at Easter as you can see 😉 but if you don't want to fancy them up, just leave off the lemon glaze and serve them as is. They are still totally delicious.
You should get 12 standard size muffins with this recipe. I used baking cups which are bigger so I got 8 large muffins.
Ingredients:
250g self raising flour
1.5 tsp baking powder
1/2 tsp bicarbonate of soda
135g caster sugar (I reduced this to 85g)
2 large eggs
145g yoghurt (any type will do but not flavoured)
85g butter, melted and cooled a bit
zest of a lemon and juice of a full lemon (about 50ml) ** see below
1/2 tsp vanilla extract
** – use zest of 2 lemons for a real citrus kick
For the lemon glaze – optional
125g icing sugar, sieved
2 – 3 tbsp. lemon juice (I think about 2.5 tbsp. works well)
Method:
Preheat oven to 200C (fan) and either grease or line a muffin tin.
In a large bowl, sift together the flour, baking powder, bicarbonate of soda and mix in the sugar and then lemon zest.
In a smaller bowl, add the eggs, yoghurt, melted butter, lemon juice and vanilla and whisk until just combined.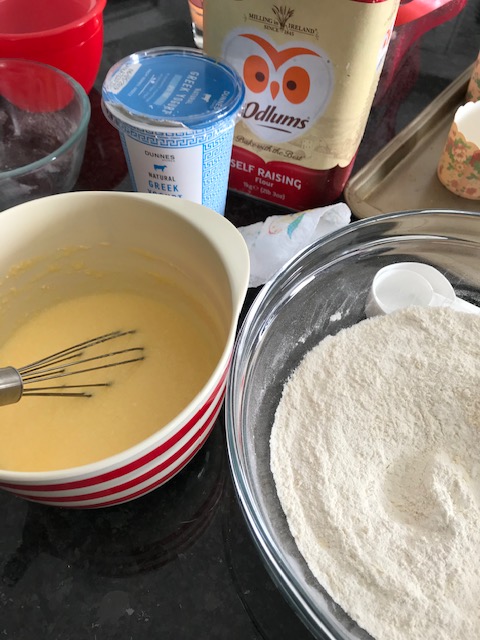 Next, pour the wet ingredients into the dry ingredients and stir with a wooden spoon or spatula until the batter is just combined. Don't over mix this. You want your batter to be thick and lumpy. Just a few rounds from the bottom to include all the dry ingredients will be enough.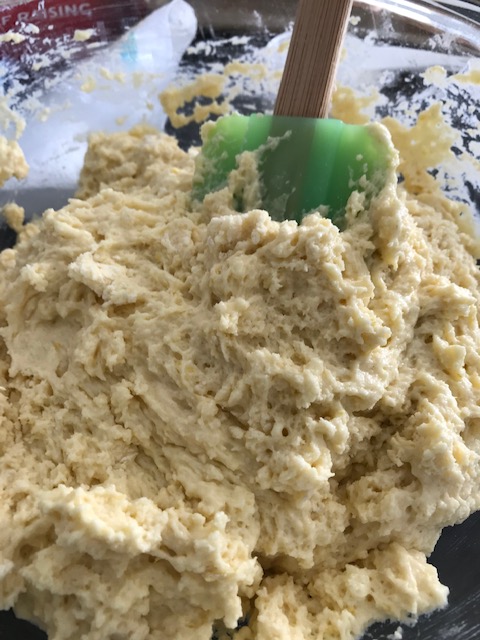 Using an ice cream scoop, divide the batter evenly between the muffin tin or paper cases. I filled them about 3/4 way up.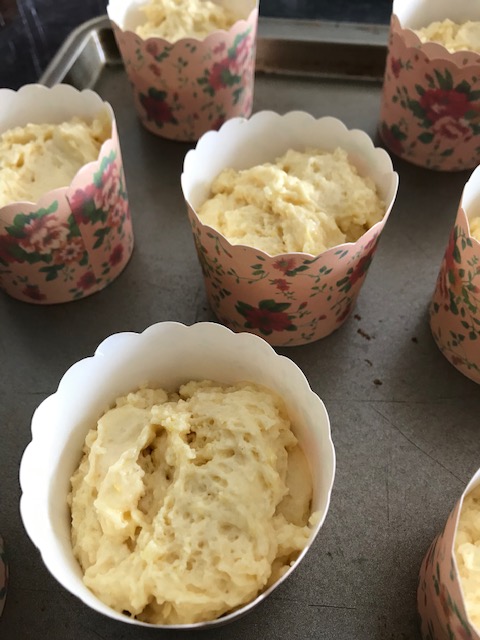 Bake at 200C for just 3 minutes and then reduce the temperature to 180C and bake for another 15 / 17 minutes depending on the size of your muffins. If you insert a toothpick, it should come out clean.
Remove and cool in the tin for about 10 minutes before moving to wire rack to cool completely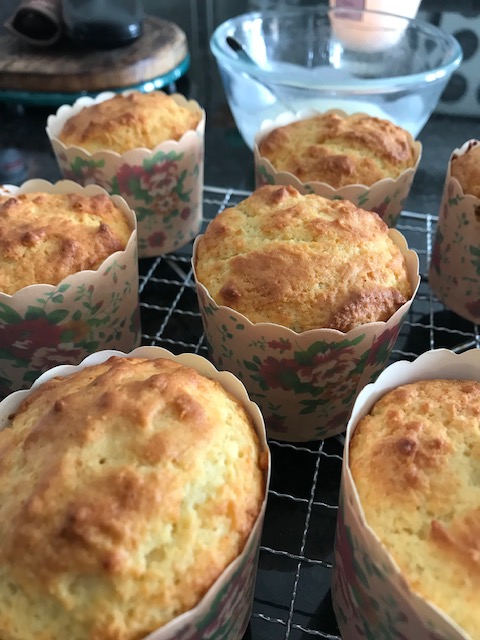 Now they are just perfect like this but you can add some lemon glaze if you like (who doesn't!).
To make the lemon glaze: Mix the icing sugar and lemon juice together until you have the desired consistency. Once the muffins are cooled completely, pour the glaze over them and leave to set.
Muffins are best eaten on the day they are made but you can keep them in an airtight container in the fridge for up to 3 days and the good news is that you can freeze them for up to 2 months. So now your muffins will always be light and fluffy – you're welcome 🙂
Bake with love
Soraya x