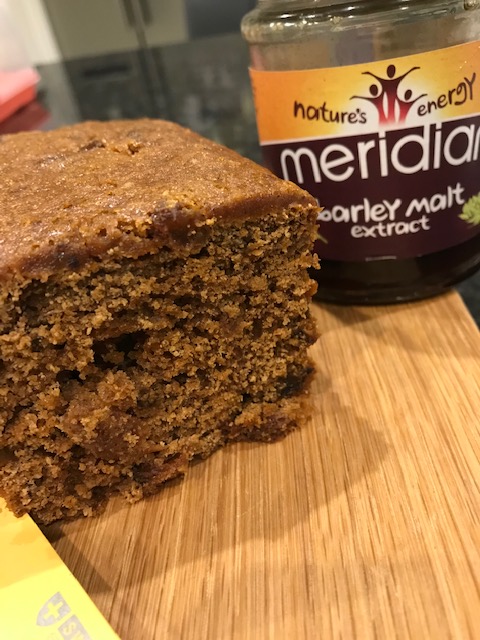 I had such wonderful nostalgic memories flooding back when I made and ate this gorgeous Malt Loaf. Some of you might remember the Maltana Loaf? Good old Johnston Mooney & O'Brien. A slice of Maltana with butter was such a treat and when you toasted it …. oh now that was perfect!
Well it had been on my mind for months now to make one and I wanted to try and put together a recipe that was low in fat and with no processed ingredients and this is definitely it. With less than 90 calories per slice combined with organic malt extract, juicy sultanas, dates and other good stuff, it's positively good for you 😉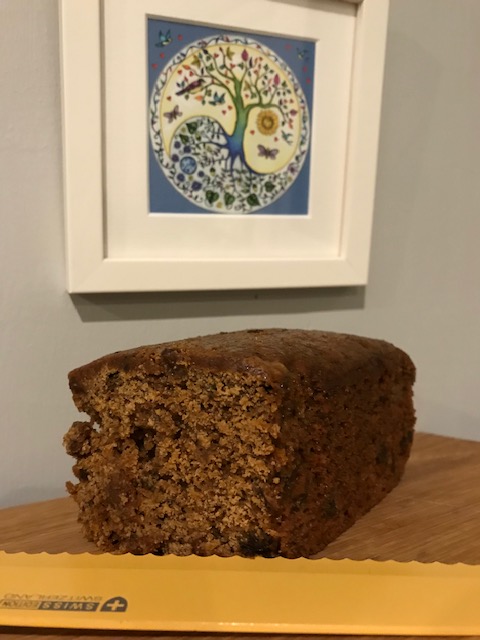 Make this recipe 2/3 days before you want to eat it (I know it won't be easy) as it is best allowed to mature beautifully into a sticky, delicious cake.
When I first made the recipe, I used liners for 1 lb loaf tins and you really have to let the cake completely cool and I really mean totally cool before you try to remove it from the lining.
Read the helpful hints and notes below the ingredients before baking
Ingredients:
150g chopped dates
150g sultanas (don't use raisins or currants)
150ml hot tea
190g malt extract (I measured and it's 1/4 pint if that helps)
1/2 tsp salt
60g dark muscovado sugar or organic coconut sugar
2 eggs
1 1/2 tsp mixed spice
50g butter, softened
250g self raising flour
Notes: 
* You can use non dairy margarine if necessary
* Malt Extract is available from most health stores
* Replace 50g of flour with wholemeal flour
* Whizz the dates with a spoon of water if you're not a fan
* Try an Earl Grey tea for a different flavour
Method:
Preheat oven to 120C Fan and make sure to grease or line your loaf tins properly.
Place the dates and sultanas in a bowl and pour over the hot tea. Leave until it's cool.
Add the malt extract, salt, muscovado sugar, mixed spice, butter and eggs and beat well until it makes a runny batter.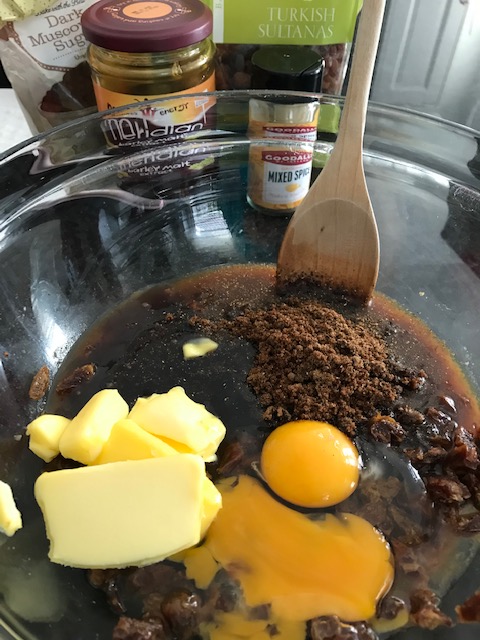 Sieve the flour and mix well.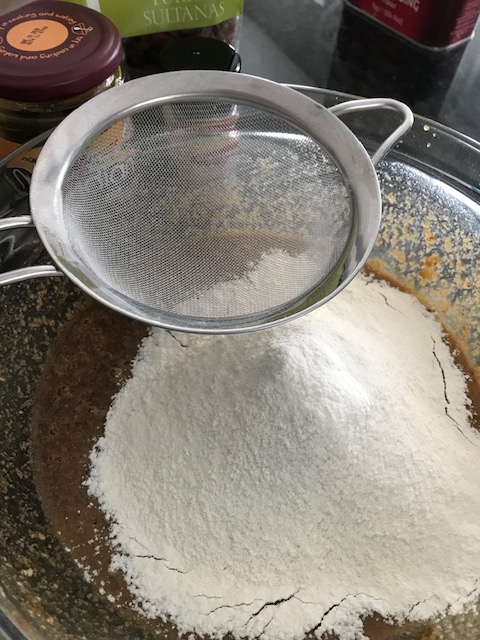 Divide between the two tins and level out.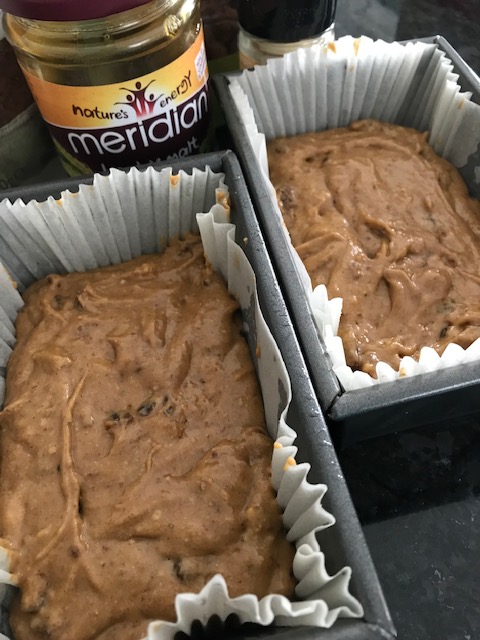 Bake for 1 hour – 1 hour 15 minutes until the cake is firm. Mine took 1 hour and 10 mins.
Remove from the oven and place the tins on wire racks to cool completely.
Once cold, you can leave them in a storage tin, sitting on parchment for up to 3 days to ripen fully.
Slice and enjoy with butter ….. oh and try a slice toasted too 🙂
Bake with love
Soraya x