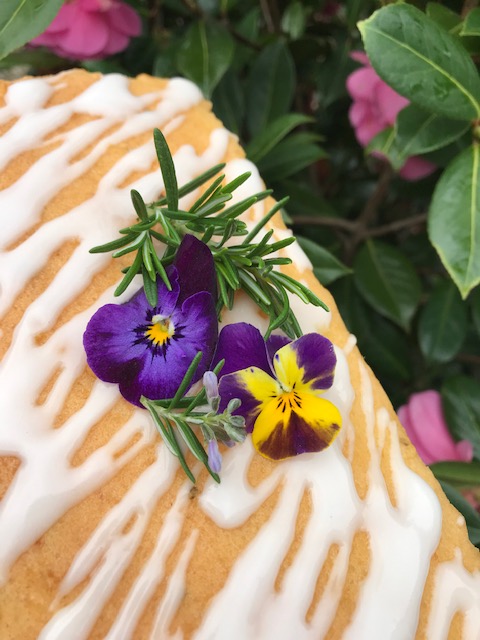 While browsing through Instagram, I saw this recipe on the Prima account – https://www.prima.co.uk/all-recipes/  It's not hard to get me interested when I see lemon and then to add fresh rosemary to the mix, well it was so intriguing and interesting that I wanted to give it a try.
Originally the recipe has a higher sugar content which I've greatly reduced plus I decided to try and convert it to a gluten free version and hope it wasn't noticed and what do you know, it worked! It's impossible to tell this cake is gluten free. It's been a big success and I love it. All the tasters thought it was plenty sweet with the reduced sugar quantity too. Other than cutting up the rosemary into teeny bits, it's quick and simple to make so give it a go.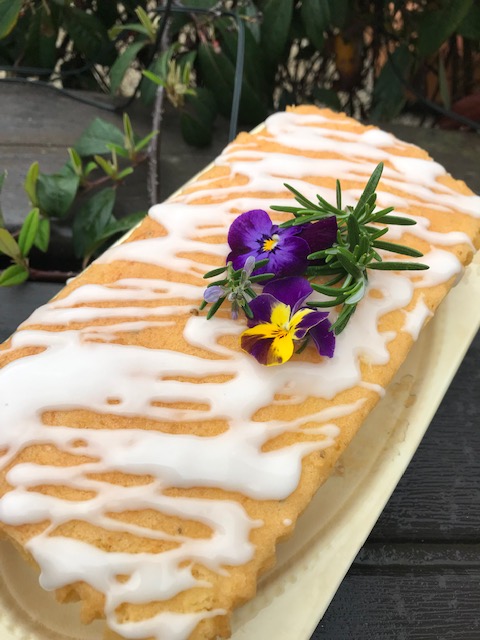 I'll put the original non gluten free recipe below in brackets so everyone can make and enjoy this loaf cake.
It has a real zesty taste to it and you can adjust the amount of rosemary according to taste. Instead of adding the rosemary directly into the batter, before starting the cake, I mixed the lemon zest with the chopped rosemary and left them aside till needed so they could merge nicely together.
Ingredients:
175g butter, softened
85g caster sugar or sugar substitute (150g caster sugar)
3 large eggs (use medium for non gf)
200g self raising gluten free flour (200g regular self raising flour)
50g ground almonds
1 tsp xanthan gum
Zest and juice of 1 large lemon
2 tsp finely chopped fresh rosemary
Icing:
150g icing sugar, sieved
1/2 to 1 tsp lemon juice
Method:
Preheat oven to 140C Fan – 160C regular oven. Line or grease a 2 lb loaf tin.
Use the zest of the lemon to add to the finely chopped rosemary, mix together and set aside till needed.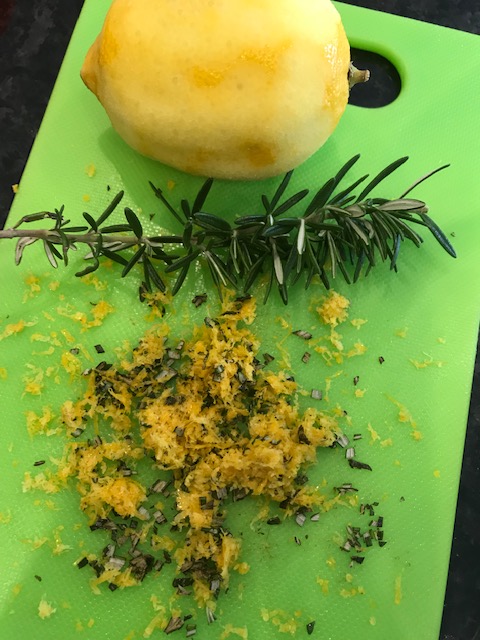 Put the soft butter and sugar in a large mixing bowl and beat until the mixture becomes pale and creamy. This is where you add the lightness to your cake so don't take a shortcut.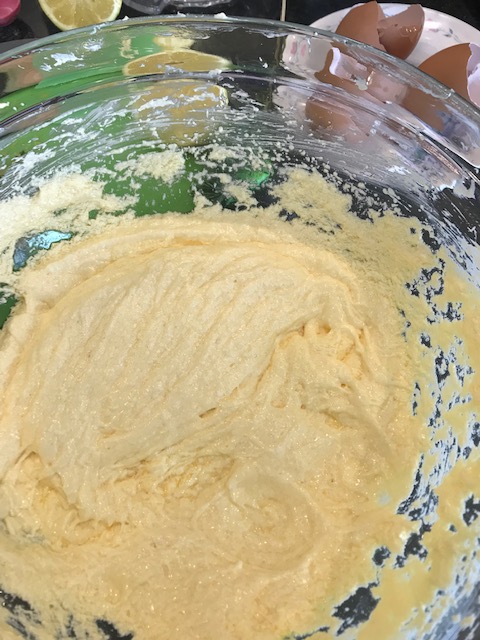 Once you have this consistency, then add the eggs one at a time, beat between each addition. If the mixture looks like it might curdle, just add a teaspoon of flour and keep going.
Add in the flour, xanthan gum, ground almonds, lemon zest and rosemary and the lemon juice and gently fold until everything is incorporated.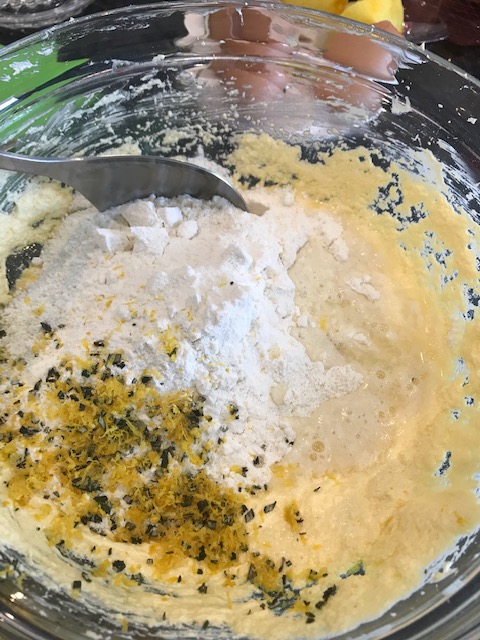 The batter is quick thick and that's how it should be. Spoon this into a lined and/or greased 2lb loaf tin and flatten with the back of a spoon. I find that with such a thick batter, it's easier to add half, flatten out and then add the remainder and flatten again.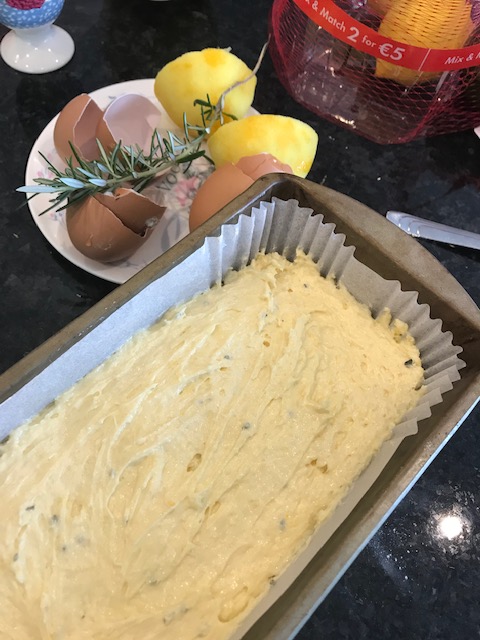 Bake in the preheated oven for 1 hour until it's pale and golden in colour. Check with a skewer to see it's baked through. It should come out clean. Leave to cool in the tin for 10 minutes before then turning out on a wire rack and leave to cool completely.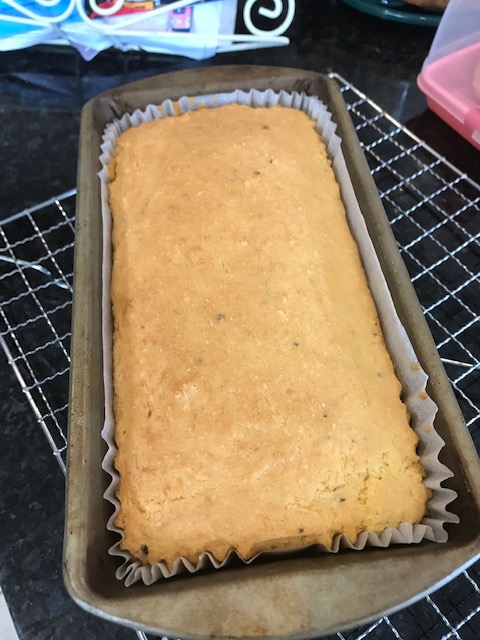 To decorate the cake, mix the icing sugar with the lemon juice but add in stages as you want a reasonably thick icing which you can drizzle or spread over the cake. As I wanted the lemon and rosemary flavours to be the top key, I only drizzled the icing across the cake.
Decorate with some fresh rosemary and fresh edibles such as viola.
Bake with love
Soraya x