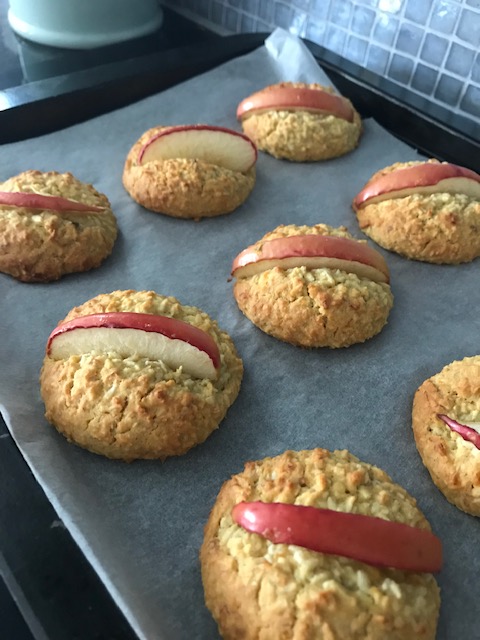 I love finding recipes that are both healthy and delicious while omitting refined sugars. These delicious bites of fruit and coconut uses the fruit and honey as a natural sweetener and using Brown Rice Flour brings them up another notch on the healthy snack ladder.
If you can't find a brown rice flour, then sub gluten free rice flour. I got a some brown rice flour from my local health shop.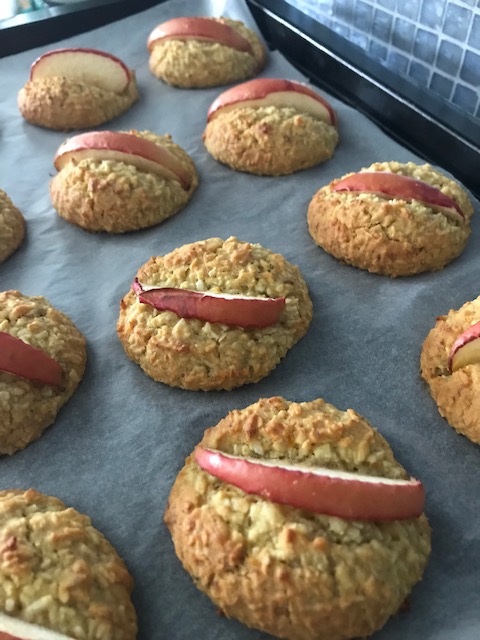 I'm hoping these little bites will suit most people's allergy issues as they are free from Gluten, Wheat, Dairy and Nuts – they suit a vegetarian lifestyle, use wholemeal and contain no refined sugars – phew!
They're quick and easy to make and will stay fresh for up to 3 days in an airtight container.
Ingredients:
100g Brown Rice Flour
1 tsp Baking Powder
1 banana
1 orange, rind and juice
3 tbsp. vegetable oil
2 tbsp. honey **
1 egg
100g desiccated coconut
1 red apple (I used Pink Lady)
** If you can, use organic honey. Also, you can substitute the honey for agave syrup or a stevia syrup. Clarks make a date and a carob syrup both of which will work equally well.
Method:
Line a baking tray with parchment and preheat the oven to 170C or 150C Fan
In a small bowl measure out the flour and baking powder, whisk to remove any lumps.
In a large bowl, place the banana and mash it down. Grate the orange rind into the bowl and add the juice of the orange.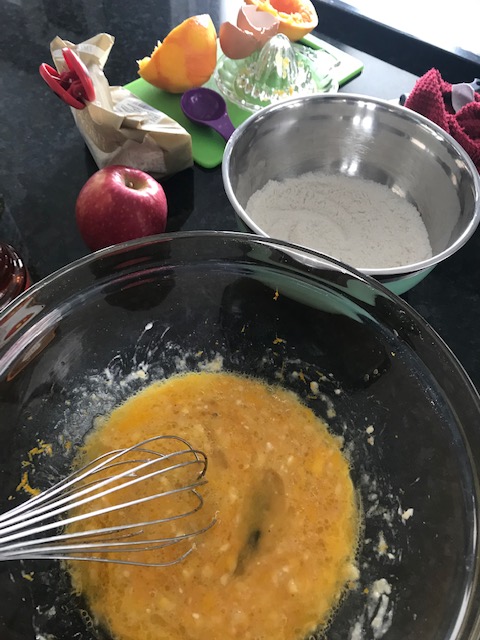 In this bowl then add in the oil, honey and egg and beat well together. You can use a stand mixer if you like but a good electric hand mixer will work well too. I used good old man power with a wire whisk for this and it worked out fine.
Next add in the flour blend and combine with the wet ingredients. Stir in the desiccated coconut.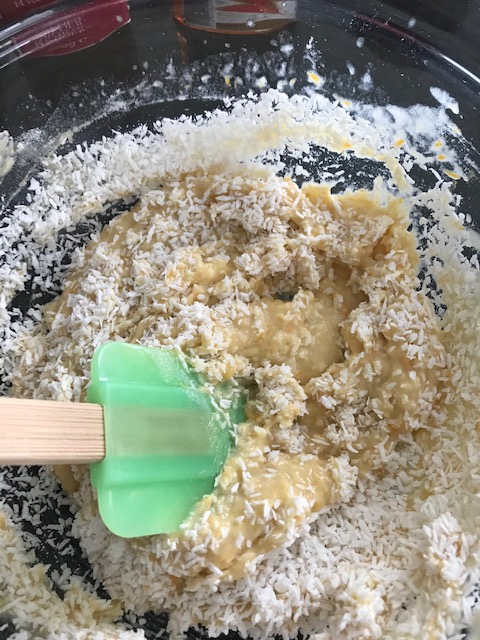 Spoon this into small round piles on the lined baking tray.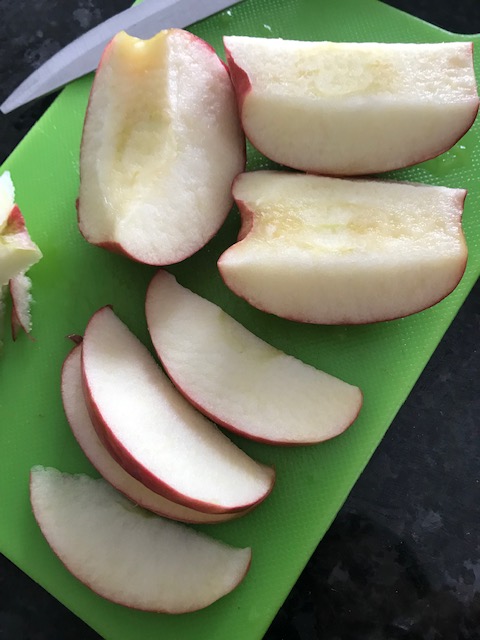 Cut the red apple into quarters and remove the core. Cut each quarter into 4/5 thinnish slices and place one of these slices on top of each cake. I brushed the top of each apple slice with a little oil so the skin didn't burn.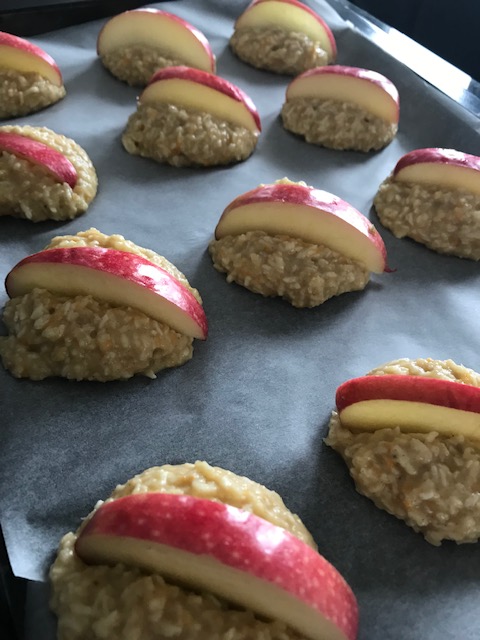 Bake for 25 – 30 minutes. Remove from oven and leave on the baking tray for about 5 minutes before removing them to a wire rack to cool completely.
Perfect on the run snacks; would work well in lunch boxes and great for after exercise. Original recipe from Doves Farm.
Bake with love
Soraya x