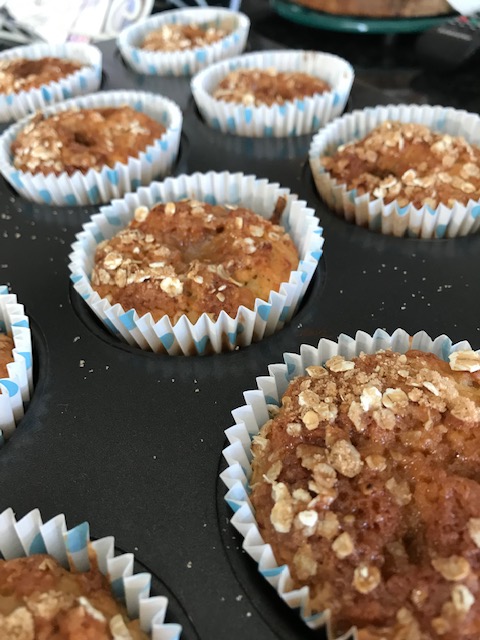 This recipe was originally for a loaf cake style but the amount of flour meant it wouldn't rise much so I thought it might work better as small muffins and it did. I doubled the recipe to make 12 muffins. They don't rise a lot but filling them about 2/3 of the way will ensure you get a decent result.
There's no butter either; I used sunflower oil and instead of golden caster sugar, I used organic, non refined coconut sugar which gave the muffins a rich golden colour when baked.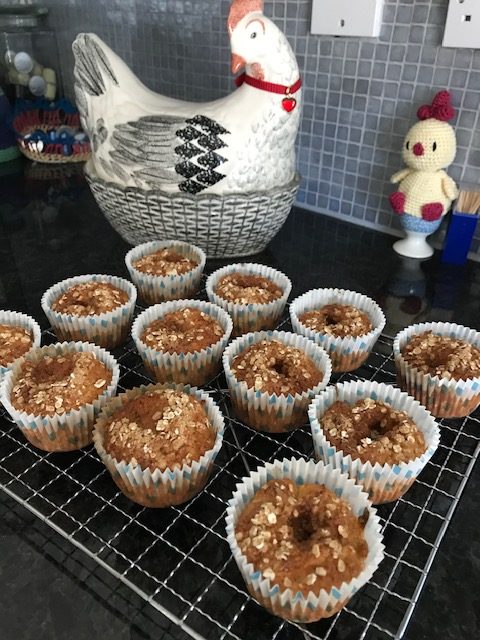 I had a packet of Werther's Original Sugar Free Creamy Toffees and used them for the recipe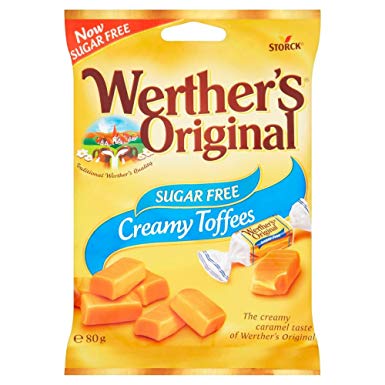 but if you prefer, you could use Cadbury's Chocolate Eclairs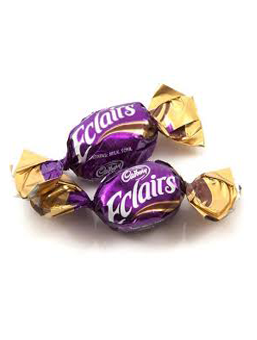 Ingredients:
5 tbsp. sunflower oil
2 large apples
2 eggs
2 tsp vanilla extract
220g self raising flour
75g golden caster sugar or a non refined sugar of your choice
Approx 6 soft toffees
Method:
You can oil a muffin tin or use paper cases. Preheat oven to 190C or 170C Fan
Peel the apples and cut into quarters, remove the cores and grate the apple. Put the grated apples into a large bowl.
Add the eggs, lightly beaten, to the grated apples and then add the oil and vanilla extract. Mix this well.
Next add the flour and sugar and stir everything together. The mixture is quite stiff so keep going until everything is incorporated.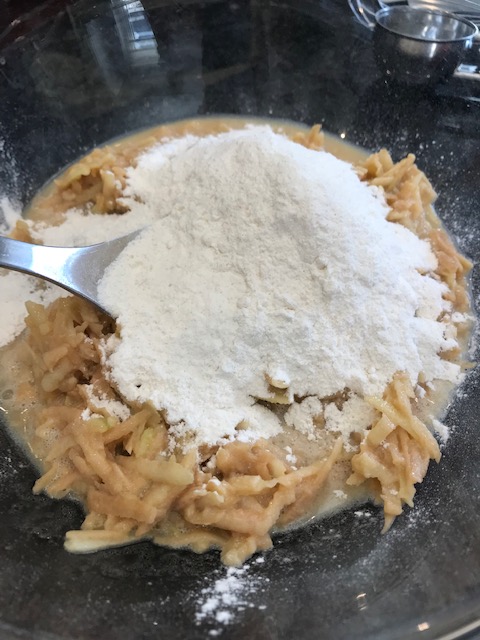 Using an ice cream scoop, fill the muffin cases half the way. Cut each toffee into 2 or 3 pieces and push a piece into each muffin. Then use the remainder of the mixture to cover the toffees.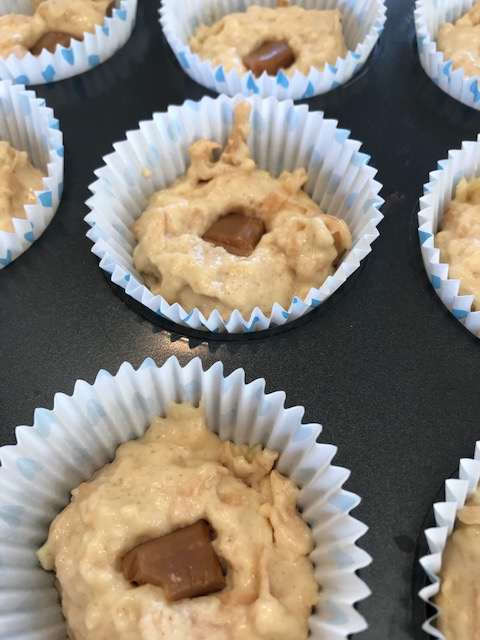 If you want, mix about 3 tbsp. oats with 2 tbsp. demerara sugar or coconut sugar. Sprinkle this over each muffin to give a nice crunchy top. This is optional and you can leave it out if you like.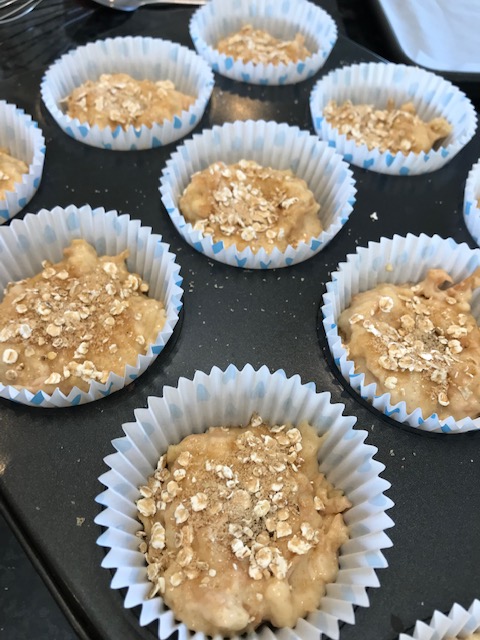 Bake in the preheated oven for 35 / 40 mins depending on the size of your muffins. Check with a skewer to see they are cooked through.
Let them cool and then enjoy. Some of my toffees left an indent in the top of the baked muffins but they were still delicious. They kept for 3/4 days in an airtight container.
Bake with love
Soraya x