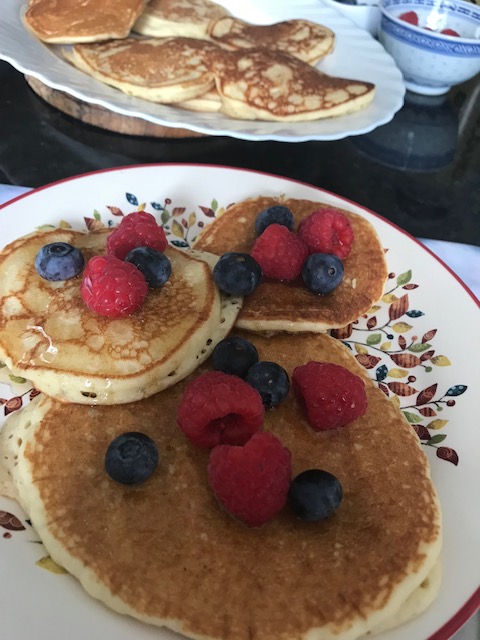 Pancakes are a staple of most kitchens. They work for so many occasions – breakfast, brunch, lunch, afternoon snack or an evening treat. Depending on the toppings, they fit so many bills.
Everyone has a pancake recipe they stand by and I'm no different but so far, the best gluten free pancake recipe I found was one using buckwheat flour and it's a great one and works well. The only issue is that you might not get buckwheat flour as easily as plain gluten free flour. Here's the link if you want to check it out: https://www.cozebakes.com/2016/11/04/buckwheat-pancakes-gluten-free/ – this recipe has never failed to work but I finally found one that is healthier and uses no refined sugar plus you can make it dairy free if needed.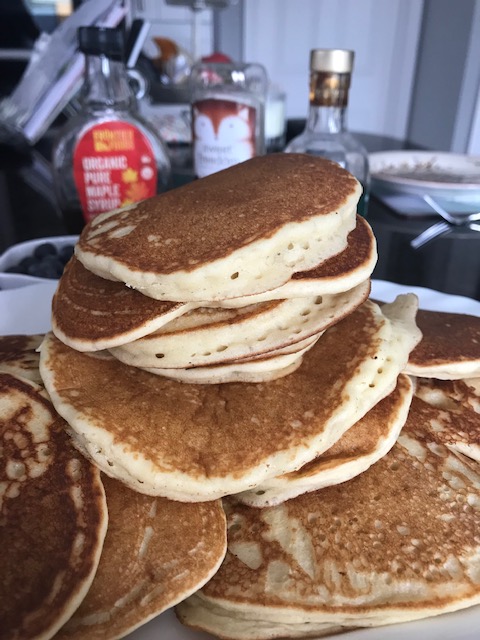 Just look at that pile of completely delicious pancakes waiting for your favourite topping! I doubled the recipe to feed 4 adults and it made about 16 pancakes. They only take a couple of minutes to cook so keep an eye on them and don't leave the hob.
So here's the totally wonderful thing about these pancakes, they are freezer friendly once they cool down. Just put them on a large traybake pan and once frozen, transfer them to a freezer bag. You can reheat them in the toaster, oven or microwave for a quick and easy breakfast!
Just a couple of notes: use your favourite gluten free flour but check if it has xanthan gum and omit this if it does.
Your eggs should be room temperature.
This recipe can't be made up completely and left in the fridge overnight. It just doesn't seem to work so a tip is to make up the dry ingredients and place them in a zip lock bag; then make up the wet ingredients and place them in a jar in the fridge. Then when needed, just combine the dry ingredients into the wet, mix well and cook as normal.
Ingredients:
250g gluten free plain flour
1/2 tsp xanthan gum
4 tsp baking powder
1 tsp salt
2 large eggs
250ml milk (I used coconut milk)
60ml vegetable oil
2 tbsp. organic, pure maple syrup
1 tsp vanilla extract
Method:
Use a hand whisk – no need for any electric mixers.
In a medium bowl, whisk together the dry ingredients and set aside.
In a large bowl, whisk the wet ingredients well together.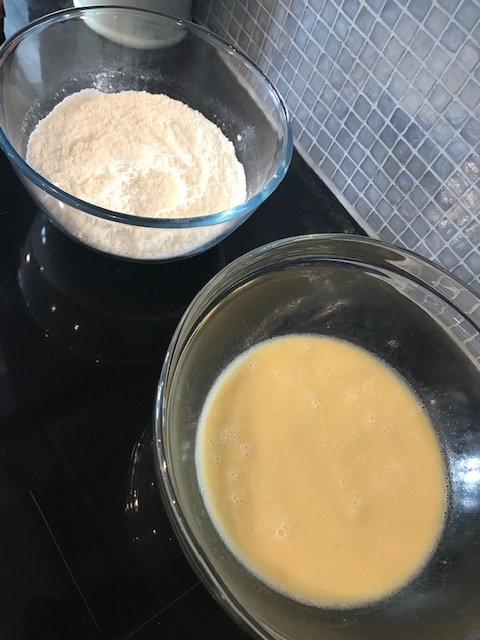 Add the dry ingredients to the wet ingredients and stir until completely combined. The batter will be thick and will puff up a bit as it sits waiting to cook.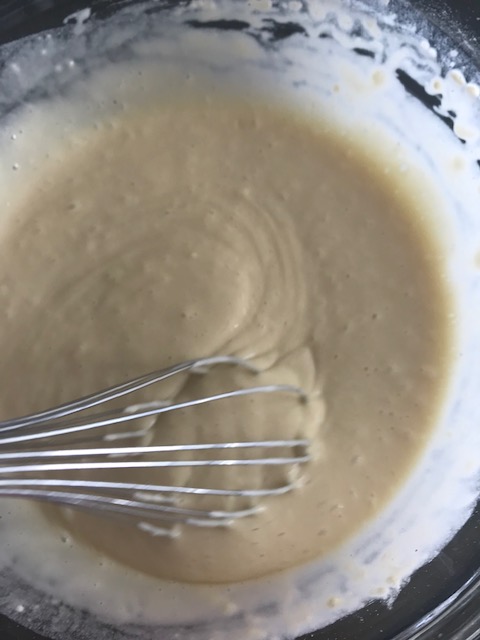 Heat whatever pan you use to make pancakes and use a bit of vegetable oil spray or butter if you prefer. When it's hot, use a 1/4 cup scoop measure – about 3 tablespoons and use the back of the spoon to form a circular shape.
Once bubbles appear on the first side, then flip the pancakes over and brown on the other side until cooked through. Repeat till you use up all the batter.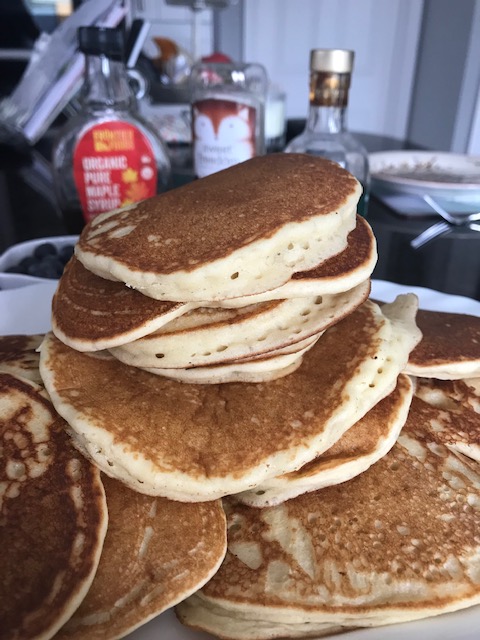 Serve with your favourite topping but as you add maple syrup to the pancake batter, I found I needed very little sweetness needed. I used just a little bit of Sweet Freedom Fruit Syrup and some fresh berries but equally butter, maple syrup, honey, etc., are all great too!
Enjoy!
Soraya x