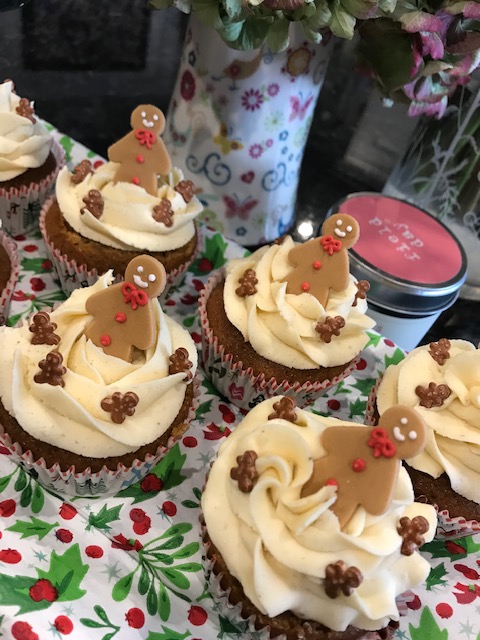 So simple, so quick and so delicious. I made these Gingerbread Cupcakes and they were a huge hit with everyone. There's a really nice kick of spices but it doesn't take over and the gingerbread buttercream is a treat!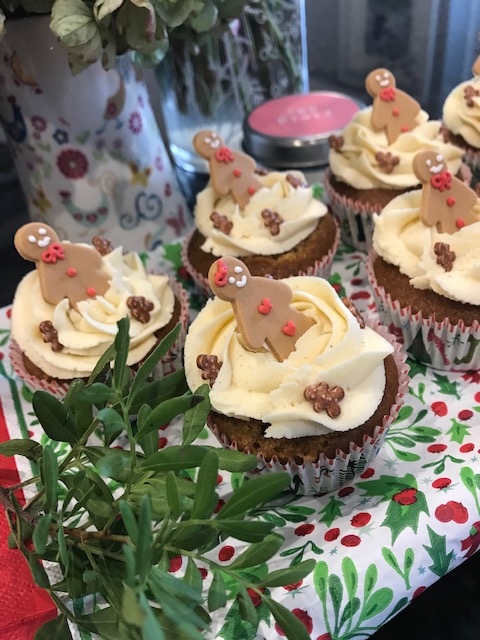 I got 10 large cupcakes out of this recipe but if you use standard sized cupcake cases, you should get 12 nice cupcakes to share.
I don't have step by step pictures as I made a video to show how simple it was to make these cupcakes.
You don't need any special equipment, just a whisk and a scoop to divide the batter between the cases and you're good to go.
My cupcakes came out a little bit domed from the oven but they settled down as they cooled. I sliced the tops off to get an even base for the buttercream icing.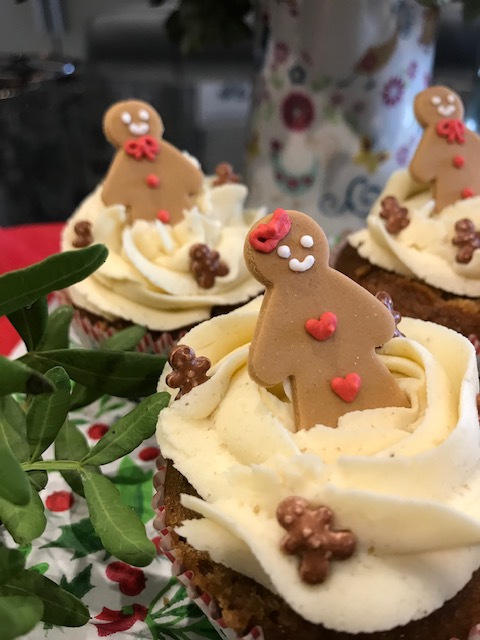 Ingredients:
175g butter or baking spread like Stork
75g Light Brown Sugar
100g Golden Syrup
3 large eggs
175g Self Raising Flour
1 tsp Ground Ginger
1 tsp Mixed Spice
For the Buttercream:
200g butter (not margarine or baking spread)
400g Icing Sugar
1 1/2 tsp Vanilla extract
1 1/2 tsp Ground Ginger
Method:
Preheat oven to 180C or 160C Fan and line a muffin or cupcake tin with cases.
Melt the butter, sugar and golden syrup in a pan on a low heat and let it cool for 5 minutes after melted.
In a large mixing bowl, whisk the eggs together and add the cooled melted butter mixture and whisk it in well.
Next add the spices and flour and again, whisk until the dry ingredients are fully combined. I find starting in the centre and working out does a good job.
Using an ice cream scoop, divide the batter equally between the cases.
Bake for 20 minutes until they are golden brown and after 2 minutes, you can move them to a wire rack to cool completely.
To make the buttercream, use an electric mixer and beat the butter first. Next add the icing sugar in two parts, beating with each addition. Add the vanilla extract and ground ginger and beat again till smooth.
Pipe the buttercream on the cupcakes in your style of choice and decorate with sugar gingerbread men and sprinkles.
They will stay fresh in an airtight container for up to 2/3 days. Perfect Festive bakes!
Bake with love
Soraya x