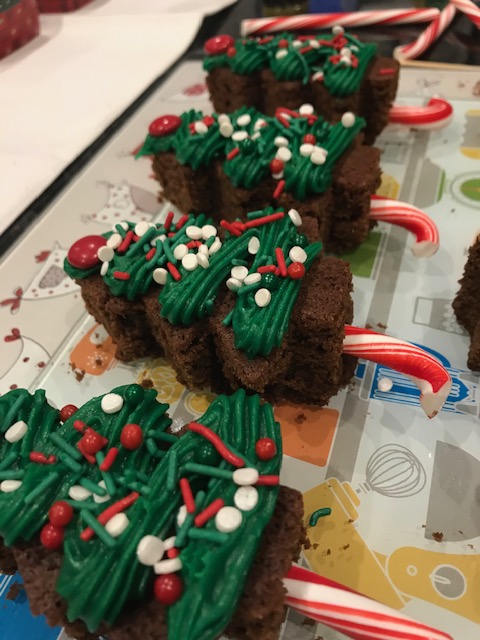 These are just so sweet and make a real impact. They are all over the web so I can't claim any right to them and certainly not my idea but everyone has their own little interpretation and this is mine.
You don't need any electric mixer for this recipe. A good whisk, spatula and large spoon for the final bit and you're good to go.
I make them in a 20cm square tin which should give you 5 trees measuring about 9cm x 6cm but it depends on your cutter. You do need a decent sized one otherwise once you try to cut them out, they will fall apart. Now if you're handy with a knife then cut out triangles but as I'm totally useless, I rely on a tree cutter!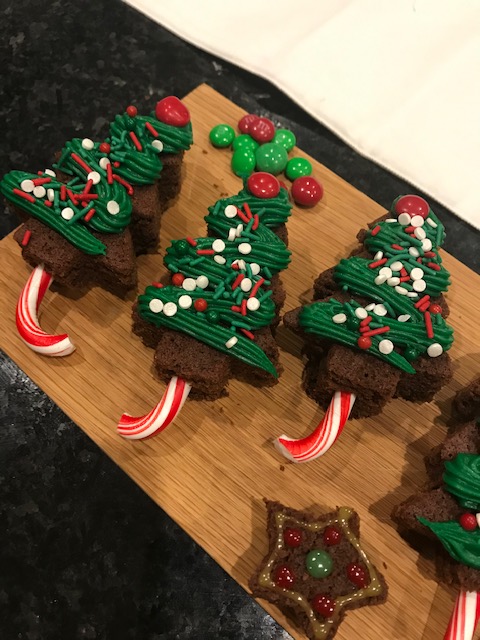 You can use your own favourite brownie recipe but not one that gives you a squidgy centre as they won't hold their shape. This recipe works well as it still has a slight fudginess but holds well too.
I found this after I had made my trees but it might help get more out of your bake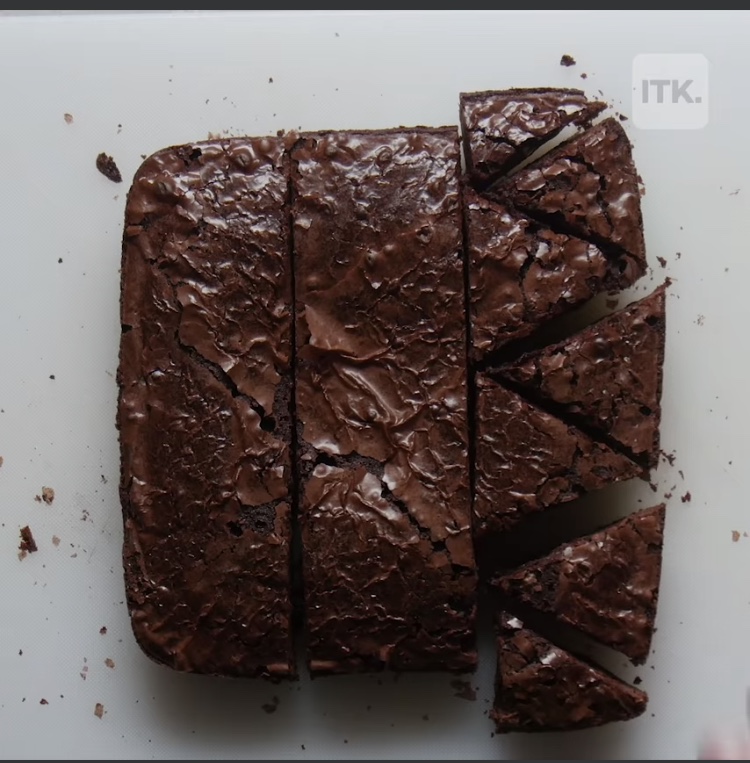 Candy canes are the trunks, festive sprinkles the decorations and Smarties or M&M's for the top of the tree.
Ingredients:
125g Plain Flour
1/4 tsp baking powder (no more!)
75g good quality chocolate – I use dark – it gives richness and sweetness
175g butter or margarine
100g caster sugar
75g dark brown sugar
2 eggs, lightly beaten
2 tsp vanilla extract
Pinch of salt
Method:
Preheat oven to 160C Fan – my oven is hot so I set it at 155C. Either lightly grease or line a 20 x 20 cm square baking tin with parchment. Leave an overhang to lift out easily.
Melt the butter and chocolate. You can do this on the hob or in the microwave (in bursts)
Add the 2 sugars and mix well with a good whisk.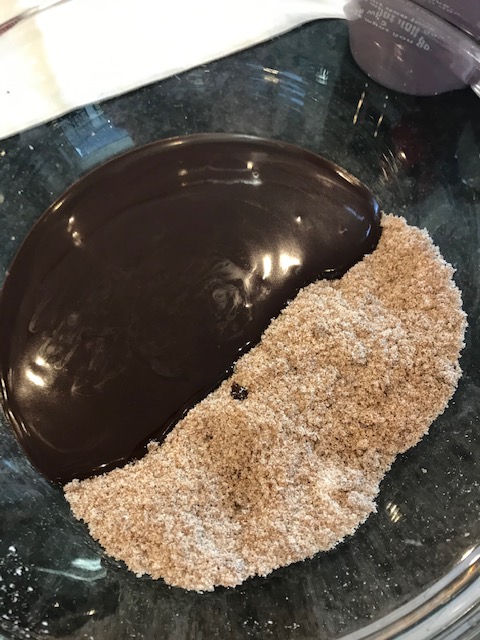 Add the vanilla extract to the beaten eggs and pour into the bowl. Whisk again to combine.
Next, sieve in the flour, baking powder and salt and gently stir to combine.
Pour the batter into the prepared tin and bake for 35 minutes. It should be crispy on top. Check with a skewer and if it comes out practically clean, it's ready.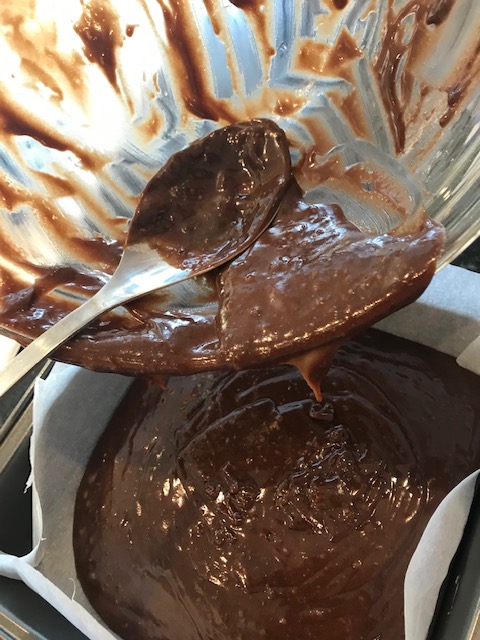 Place baking tin on a wire rack and let it cool completely. Once ready, lift from the tin to your workspace.
Use cutter to cut out tree shapes. Press down gently and pull away spare parts of brownie before attempting to remove the tree.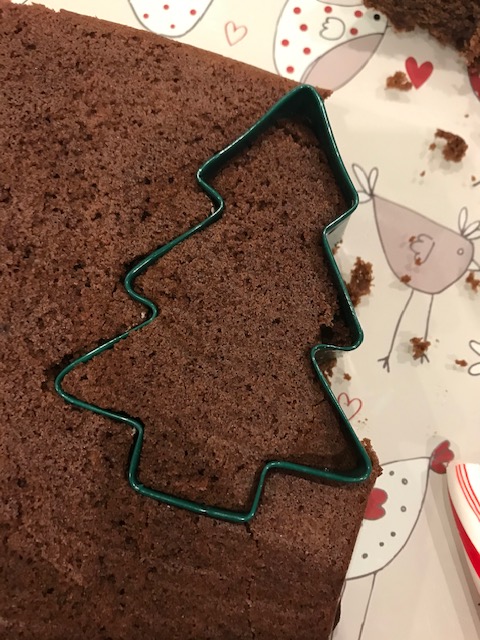 Work gently here – I lost branches off one tree 🙁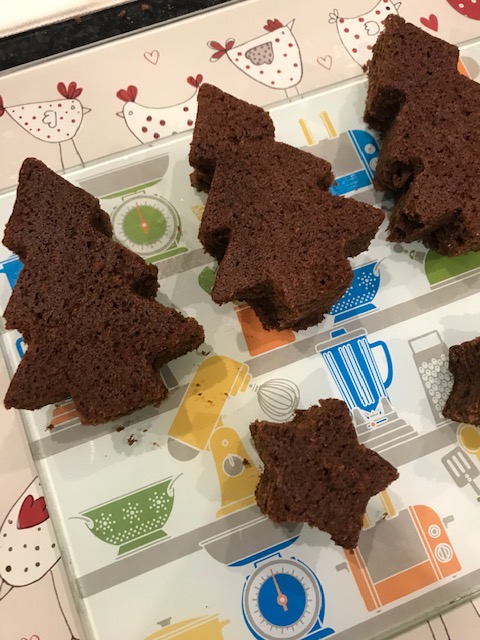 You will have a good plate full of leftover brownie to enjoy and I don't think anyone will complain! I used a premade large tube of icing which came with a nozzle. For such a small amount, I didn't want to end up with leftover green buttercream!
If you want to make your own, use about 3 tbsp icing sugar, sieved and mix with 1 tbsp water. Add gel dye to get the colour you want.
Pipe with the icing and decorate with your chosen sweets.
Bake with love
Soraya x