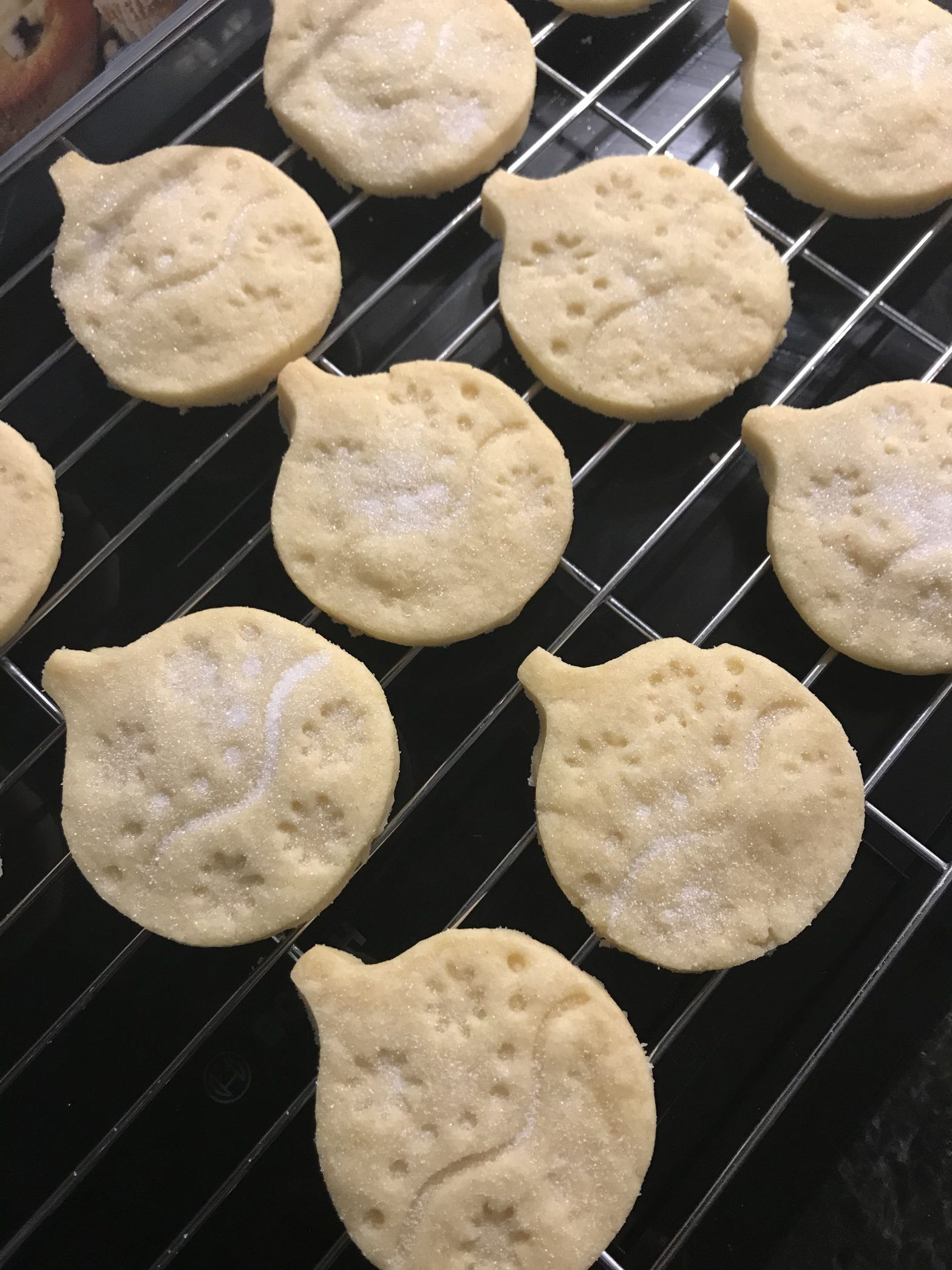 This recipe is based on Mary Berry's Traditional Scottish Shortbread Recipe. It's perfect for making with kids as they will love the kneading that has to be done to bring the dough together. It's wonderful in the simplicity of ingredients that produce such delicious, buttery, melt in the mouth results.
I made mine for Christmas gifts so that's why there are snowflakes and bauble shaped shortbread biscuits but I also cut them into rectangles for a more traditional look.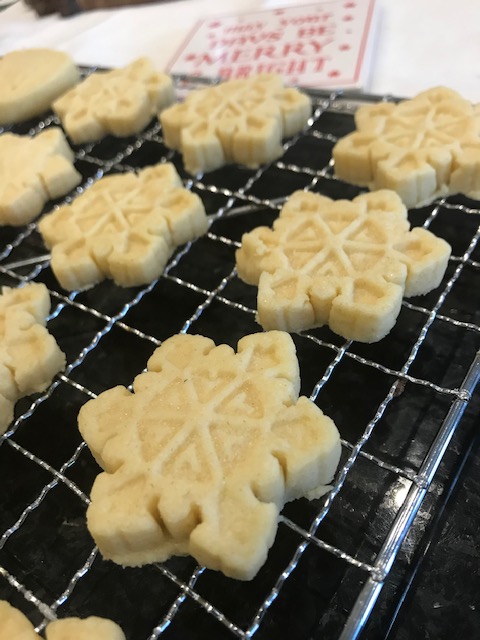 So to start with this recipe, make sure to use real butter. This is not where you use a replacement. You can sprinkle with demerara sugar or regular caster sugar once baked for the final flourish!
Ingredients:
175g plain flour
75g caster sugar
100g butter – cut into cubes
Sugar for sprinkling
Method:
Preheat oven to 160C or 140C Fan and very lightly grease 2 baking trays.
Into a large bowl, add the flour, sugar and butter. You can use your fingertips or a pastry cutter to rub these together until you have fine breadcrumbs.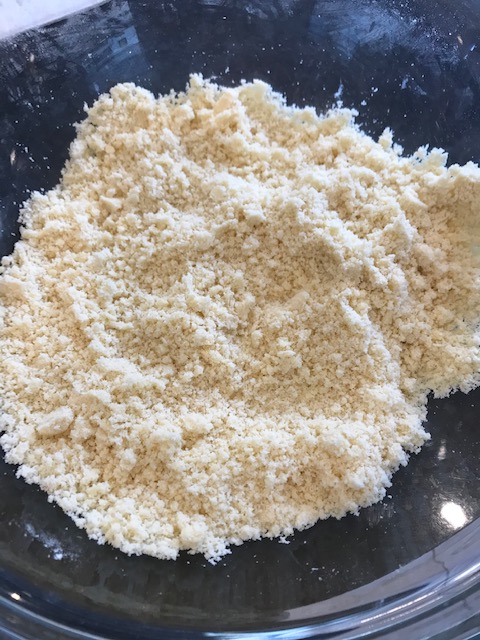 Next, using your hands, knead this mixture gently (in the bowl)  until you bring it together to form a ball of soft dough. This does take a little time before the mix stops crumbling apart so please keep at it until you think it's right. You won't be able to roll it out otherwise. I used disposable gloves so any heat/oils from my hands wouldn't get on the dough.
Then when you think it's ready, lightly dust your work surface with flour and turn out the dough.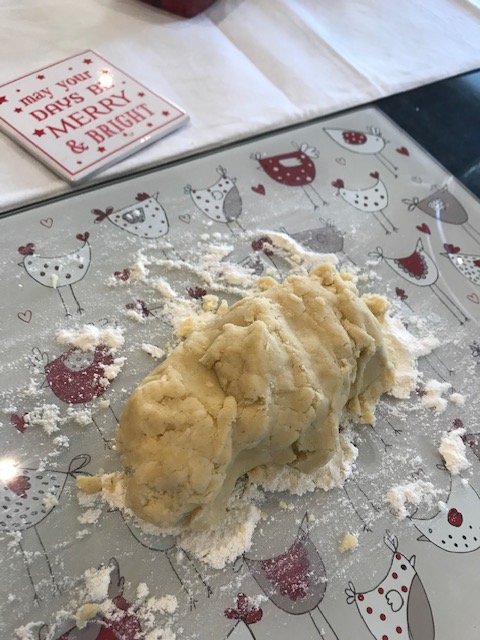 Roll it out until it's about 5/6mm thick. I found some rolled out well and other parts had to be pushed out with the palm of my hand. Use your chosen cutter and keep cutting out until you have reused all of the dough.
For my second batch, I rolled into a sausage shape using cling film to help and then cut them so get about 20/24 circles.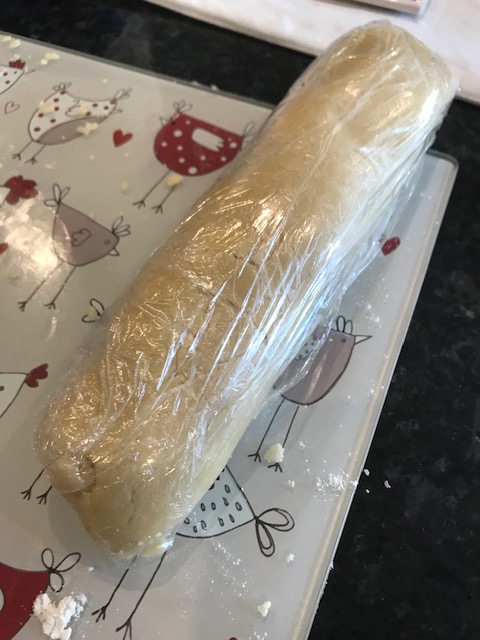 Place them on the lightly greased baking tray and prick each biscuit with a fork. Sprinkle them with your sugar of choice.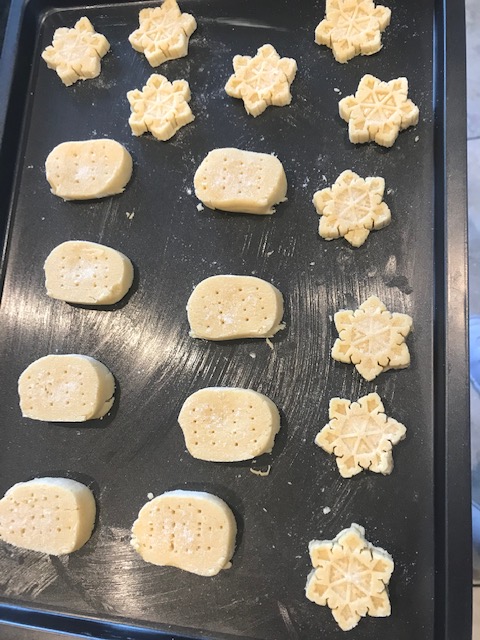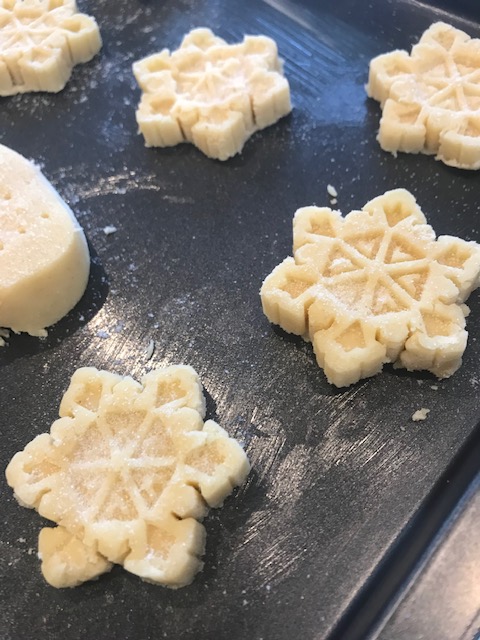 Bake them for 15 / 20 minutes until they are only starting to turn golden brown. Remove from the oven and leave to cool on a wire rack. Start at 15 minutes and check them; depending on your oven they may need a minute or two more but remember, you want a very light golden colour.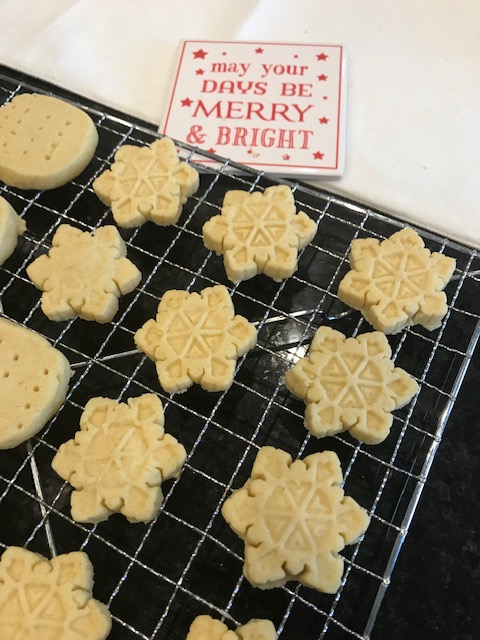 A very nice gift to bring to someone's home – who doesn't like shortbread!?! They look so nice wrapped in cellophane tied with pretty tartan ribbon or alternatively, I put about 6/7 of them in a single cupcake box and tied it with ribbon as a small token for a friend.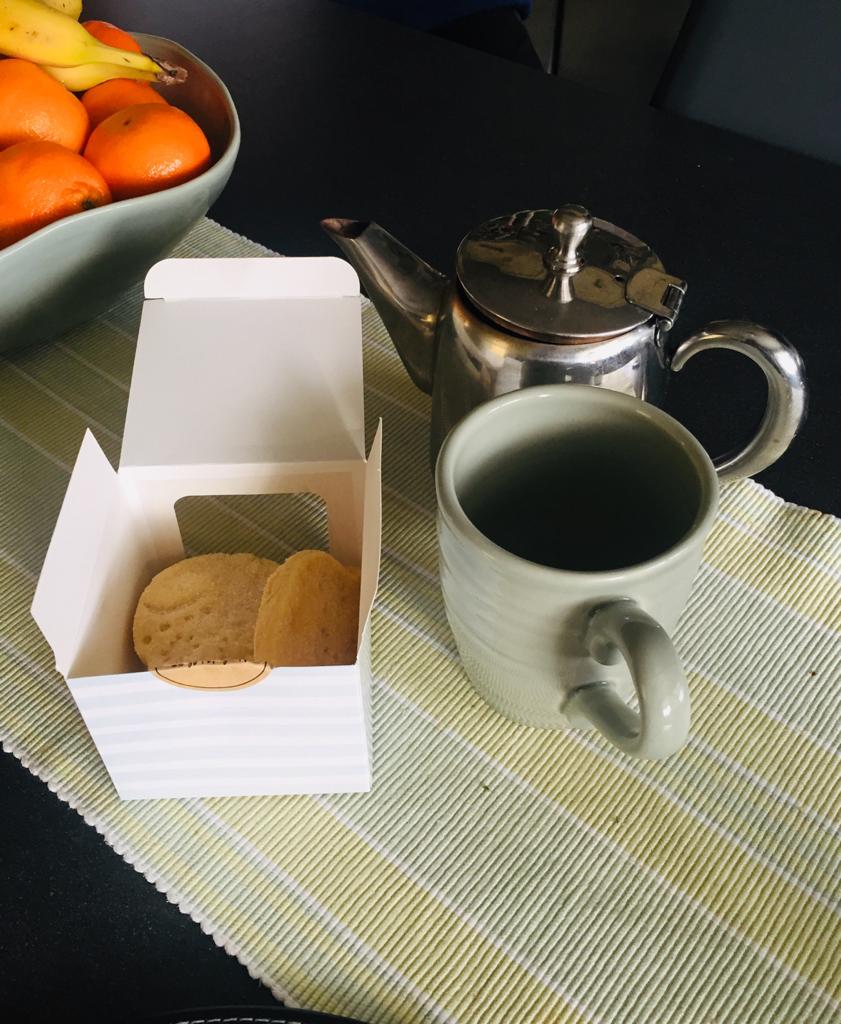 Bake with love
Soraya x