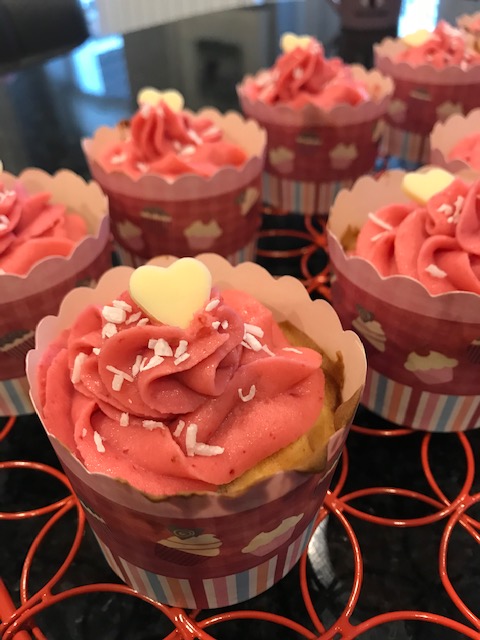 A very simple, all in one bowl recipe which you can choose to decorate your way. Finish with a flourish and make the raspberry flavoured buttercream I've used here or make a simple icing to spread across cooled cupcakes. Whichever way you decide, they will be a big hit!
It's great to be able to use frozen raspberries in this recipe. It means they are a great stand by recipe to use when visitors are expected.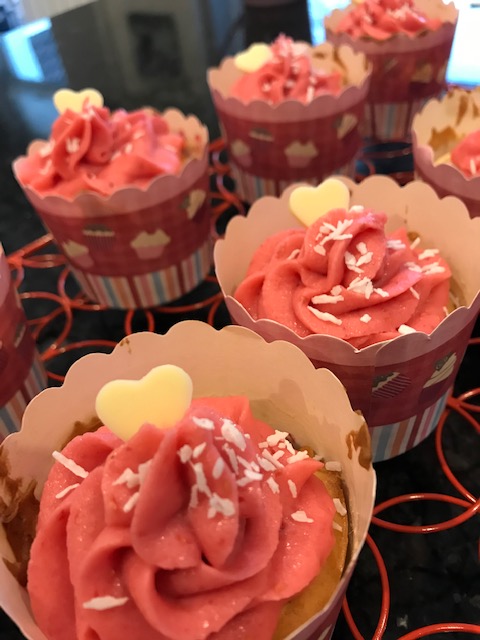 Using the raspberries in puree form adds a great addition of natural flavour to the icing plus you get this amazing colour with no additives.
Ingredients:
175g self raising flour
140g caster sugar (I reduced this to 80g)
50g desiccated coconut
140g soft butter
1/2 tsp vanilla extract (or almond if you prefer)
2 large eggs
4 tbsp milk
140g frozen raspberries
For the icing:
280g icing sugar
85g soft butter, unsalted
4 large tbsp of raspberry coulis, make this by whizzing the raspberries with a little bit of water
2 tbsp milk
Method:
Preheat oven to 170C Fan (190C convention oven. Line a muffin tin with pretty cases. I used large cases and got 10 from the recipe.
In a large bowl, place all the cupcake ingredients except for the frozen raspberries and beat for at least 2 minutes to get the batter light and fluffy.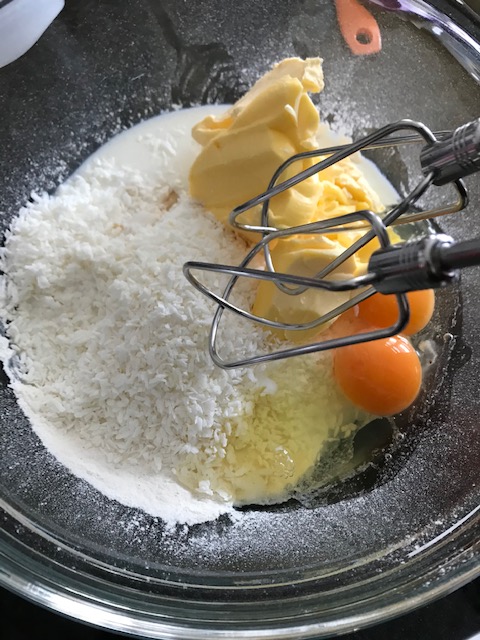 Next very gently fold in the raspberries so you don't break them up but they are dispersed evenly throughout the batter.
Using an ice cream scoop, divide the batter between the cases. Don't over fill them. You can see here that they are about 2/3 of way up.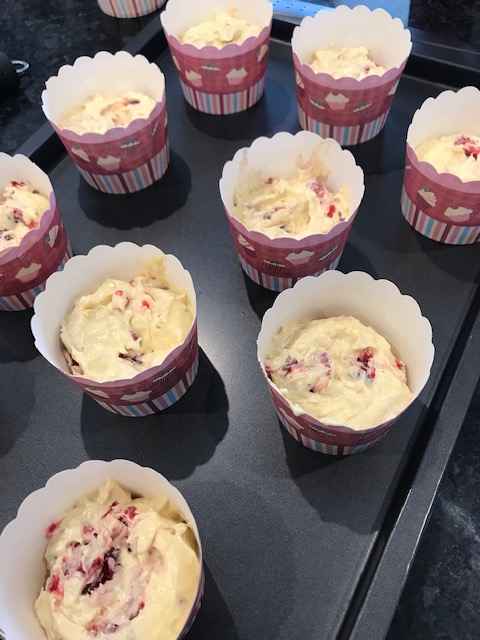 Bake in the preheated oven for 18 – 20 minutes. I baked these for 22 minutes as the cases are quite deep. They should be a nice golden brown colour and firm to touch. Leave to cool.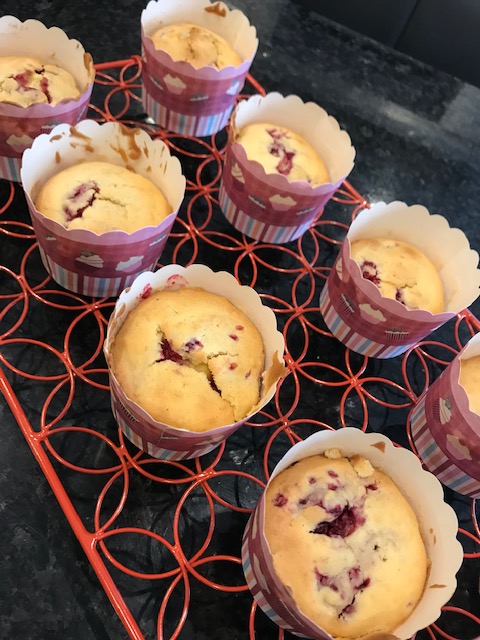 While the cupcakes are cooling, beat the icing sugar, butter, raspberry coulis and milk to get a lovely smooth icing with an amazing colour.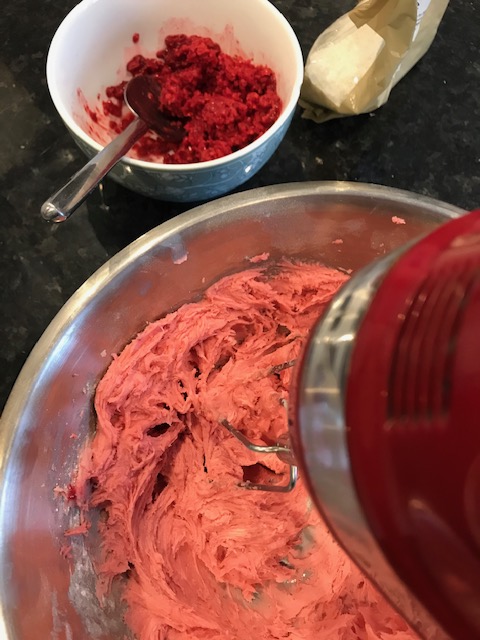 Spoon into a piping bag and decorate the cupcakes. If you prefer, you can simply spread the icing over each cupcake and sprinkle some desiccated coconut on top.
Another option is to spread the cupcakes with raspberry jam and top with desiccated coconut.
Bake with love
Soraya x