These Apple Tart Cookies are soft and chewy and there's no shaping to be done before baking. They are full of delicious pieces of apple and you can add white chocolate chips for extra sweetness if you like.
I always think of just "pure comfort" when it comes to apple tarts and they are always such a big hit with everyone. To have them in cookie form is another lovely element without having to make pastry.  I love the fact these cookies don't have lots of sugar in the ingredients and adding a glaze at the end just adds a nice touch of sweetness.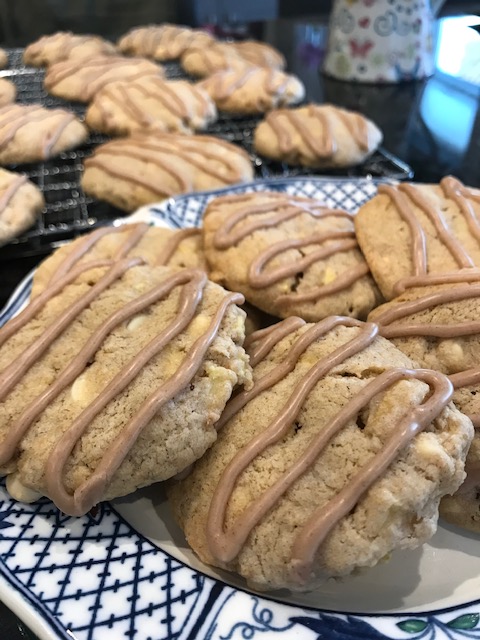 When I made these Cookies, no one guessed they were glute free. That's always a great result! I love the simplicity of the recipe. It's just one bowl and comes together quickly. They freeze really well too so you can make a batch, eat half and freeze the remainder till needed. You will need a non stick baking tray lined with parchment too.
You can make them using regular plain flour and leaving out the Xanthan Gum
Ingredients:
210g plain Gluten Free flour
3/4 tsp Xanthan Gum (Use only if your flour blend doesn't contain it)
36g Cornflour
1/2 tsp Bicarbonate of Soda
1/2 tsp Salt
1 tsp Cinnamon
150g Caster Sugar (I used Organic Coconut Sugar and reduced to 100g)
1 medium sized Cooking Apple, peeled and diced into very small pieces or alternatively, you can grate it. The result should weigh about 80g / 90g
80g White Chocolate Chips (Optional)
140g Unsalted Butter, melted and let cool a bit
1 medium egg (should weigh about 50g out of the shell)
1 tsp Vanilla Extract
Glaze:
85g Icing Sugar
1/2 tsp Cinnamon
1 tbsp milk (any type works fine)
** You may need to add a little more milk to get the right consistency
Method:
Preheat oven to 165C and line a baking sheet with parchment.
In a large bowl, place the flour, xanthan gum, cornflour, bicarbonate of soda, salt, cinnamon and sugar. Whisk well to combine everything.
Add in the grated or diced apple and mix to combine and if using the chocolate chips, mix again to distribute everything evenly.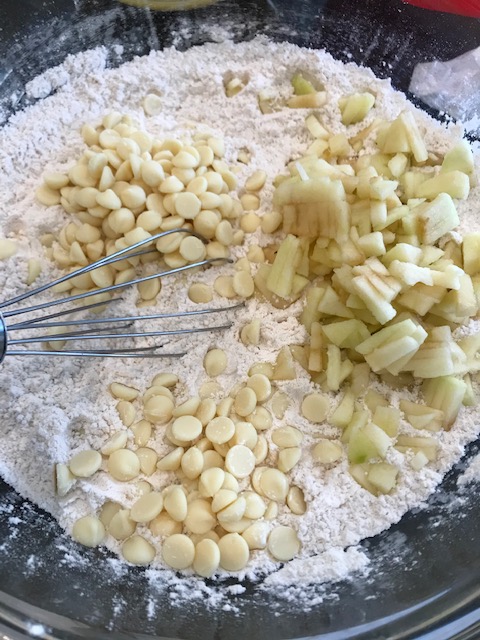 Next, make a well in the centre of the dry ingredients and add the melted butter, egg and vanilla extract and mix to combine completely.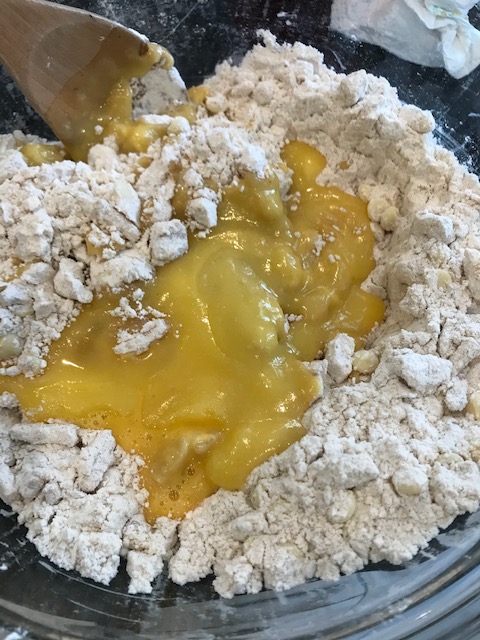 Once combined thoroughly, the dough will be thick and soft.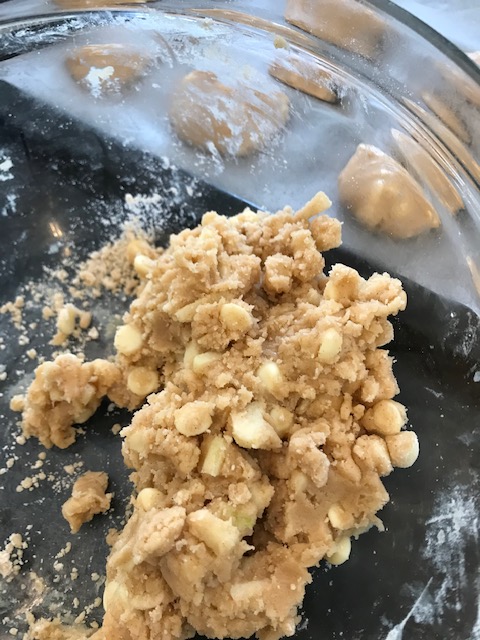 Divide this dough evenly using wet hands or a scoop and roll each piece into a ball. Next press down lightly to flatten them and place on the lined baking tray.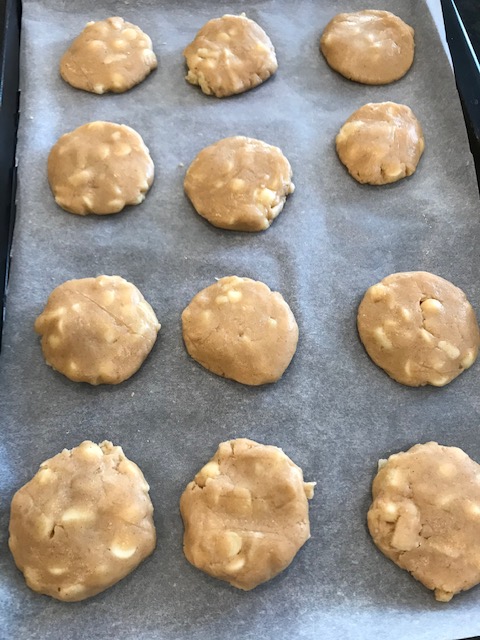 I put the tray into the fridge for about 10 minutes as it does help in keeping their shape and not spreading as much but that's a personal preference.
Bake in the preheated oven for about 12/14 minutes until the edges are a light golden brown.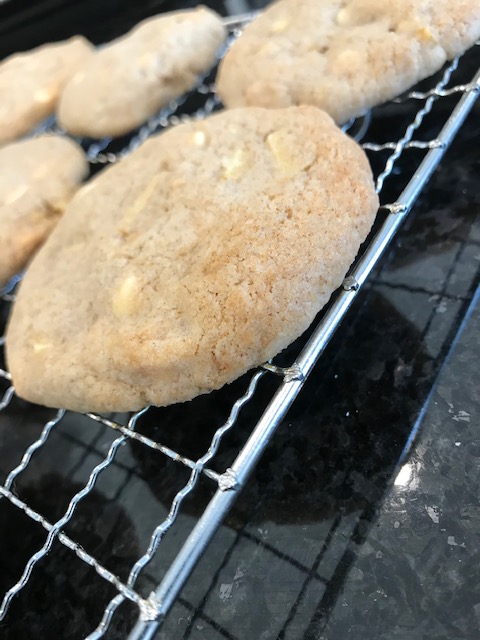 Remove from the oven and after 3/4 minutes, let them cool on a wire rack.
Once the cookies are completely cool, make the glaze by combining the icing sugar, ground cinnamon and 1 tablespoon of milk. Mix well until you get a thick paste. If you need to, add small amounts of milk, mixing well until the glaze falls off a spoon slowly.
Drizzle the cinnamon glaze over the cooled cookies and allow to set at room temperature. I placed the glaze into a small plastic bag, snipped the edge and could put an even drizzle on the cookies that way.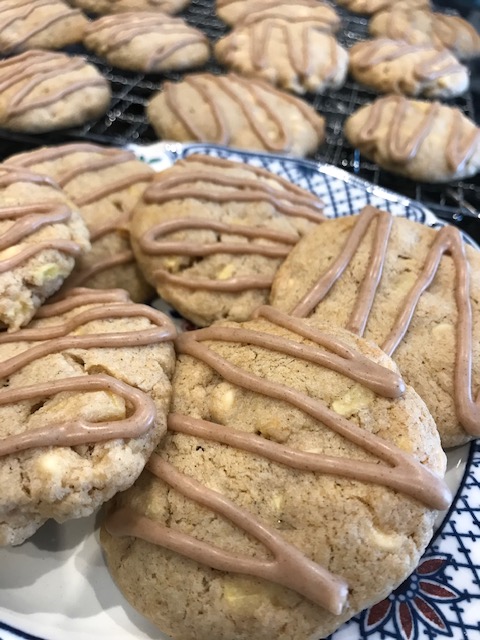 Bake with love and enjoy
Soraya x