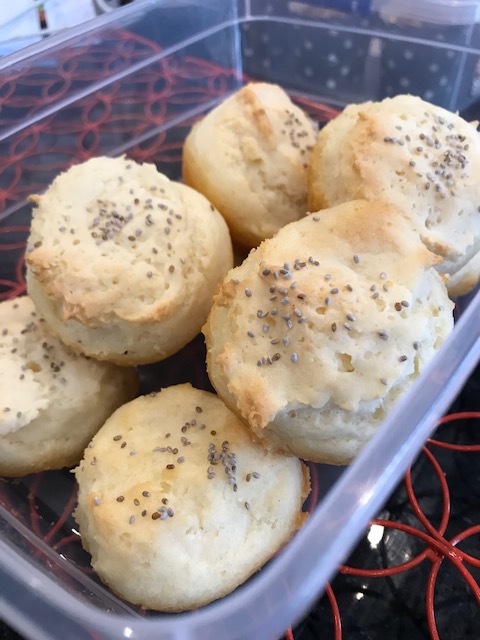 Found this recipe for very quick and simple Gluten Free Bread Rolls using only 3 ingredients and had to think long and hard about making them. I was so sure I would be wasting produce and they would be awful that it took me a number of weeks and a worldwide pandemic before deciding to try them!
Wish I had made the decision earlier. I honestly can't believe how amazing these rolls are. I've made them and I'm still in total disbelief. They are just so good; they turn out light and delicious and will stay fresh in an airtight container for up to 4 days. They also toast beautifully too!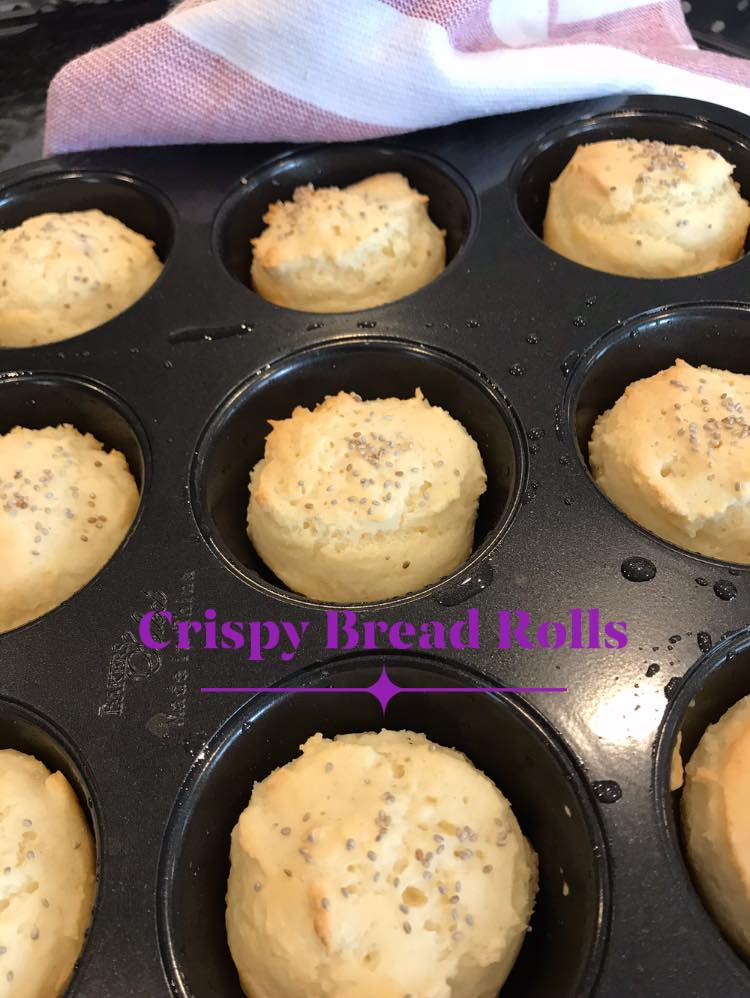 So there are 3 basic ingredients. You can leave them plain so you can have them sweet or make some with herbs and garlic for a savoury treat.
They are made in a muffin tin so again, you can make them cupcake size or bigger if you like. Just remember to give them more baking time if they are on the larger side.
Ingredients:
235g Self Raising Gluten Free Flour
1/2 tsp salt
1/2 tsp xanthan gum
200ml milk
4 tablespoons Mayonnaise
For savoury bread add garlic granules and/or herbs
Method:
Add 1 teaspoon oil to each muffin tin and preheat oven to 175C (Fan). Brush the oil up the sides too as the mixture is very sticky.
Mix the dry ingredients together in a large bowl to combine. In a smaller bowl, whisk the milk and mayonnaise together.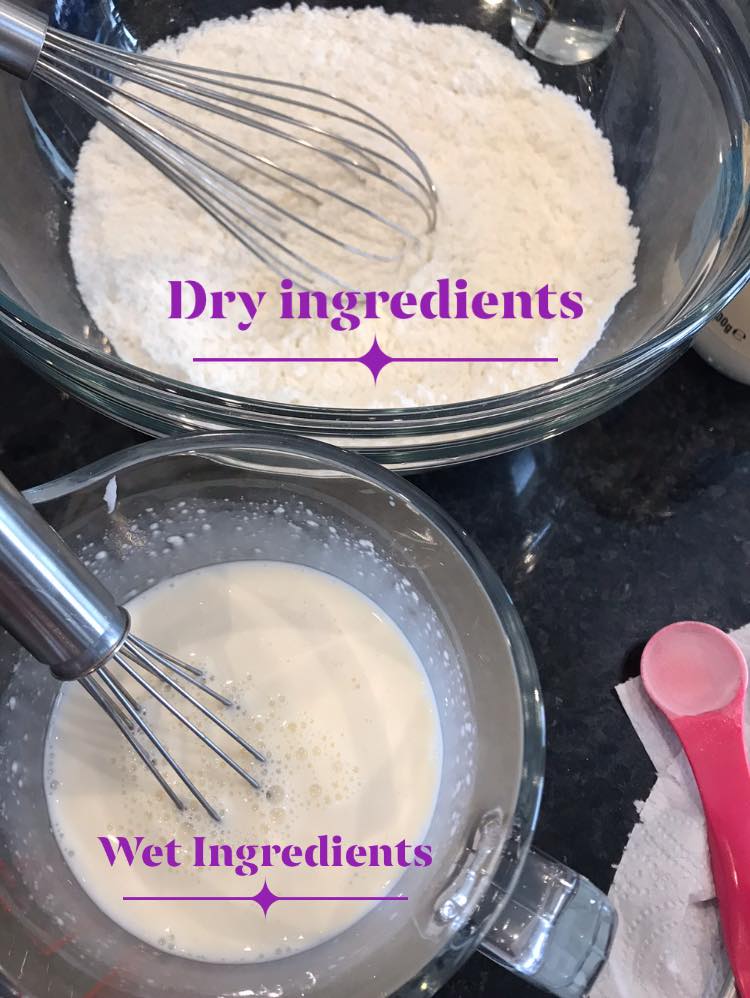 Using a large whisk, combine both together and you will have a thick batter. It won't take long to do this.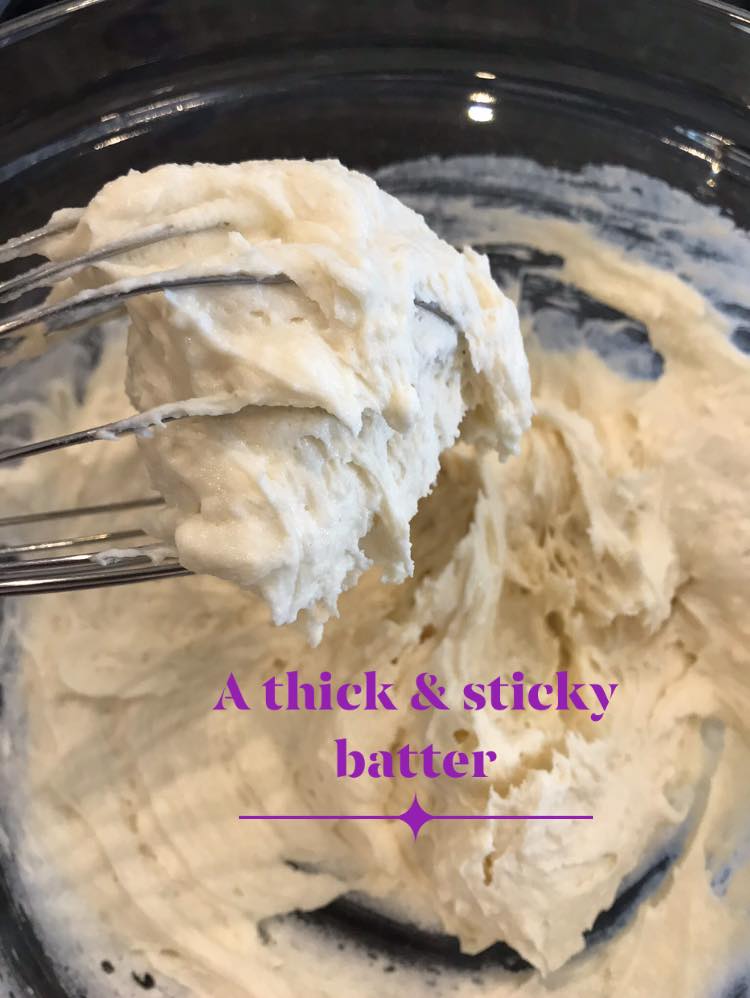 Using an ice cream scoop, divide the batter into a well oiled muffin tin. Use your finger, dipped in water, to level out the tops of each one. You can sprinkle over linseed, poppy seeds or any other type of topping you like.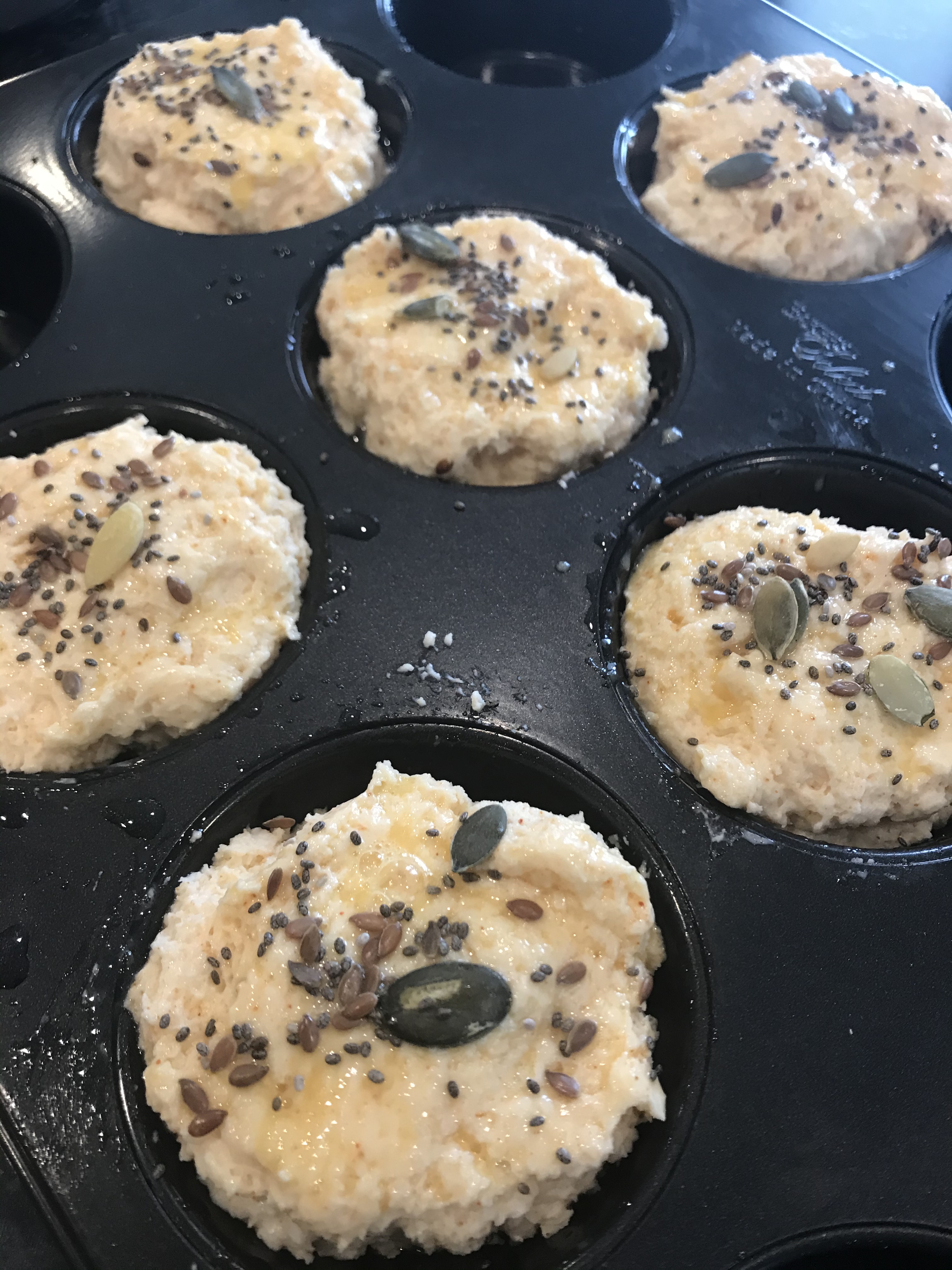 Place into the preheated oven and bake for 16 minutes. If you are making larger rolls, you will have to increase the baking time and check them with a skewer to make sure they are baked through.
Remove from the oven and leave in the tin for about 2 minutes. Then gently prise them out of the muffin tin and transfer to a wire rack to cool completely.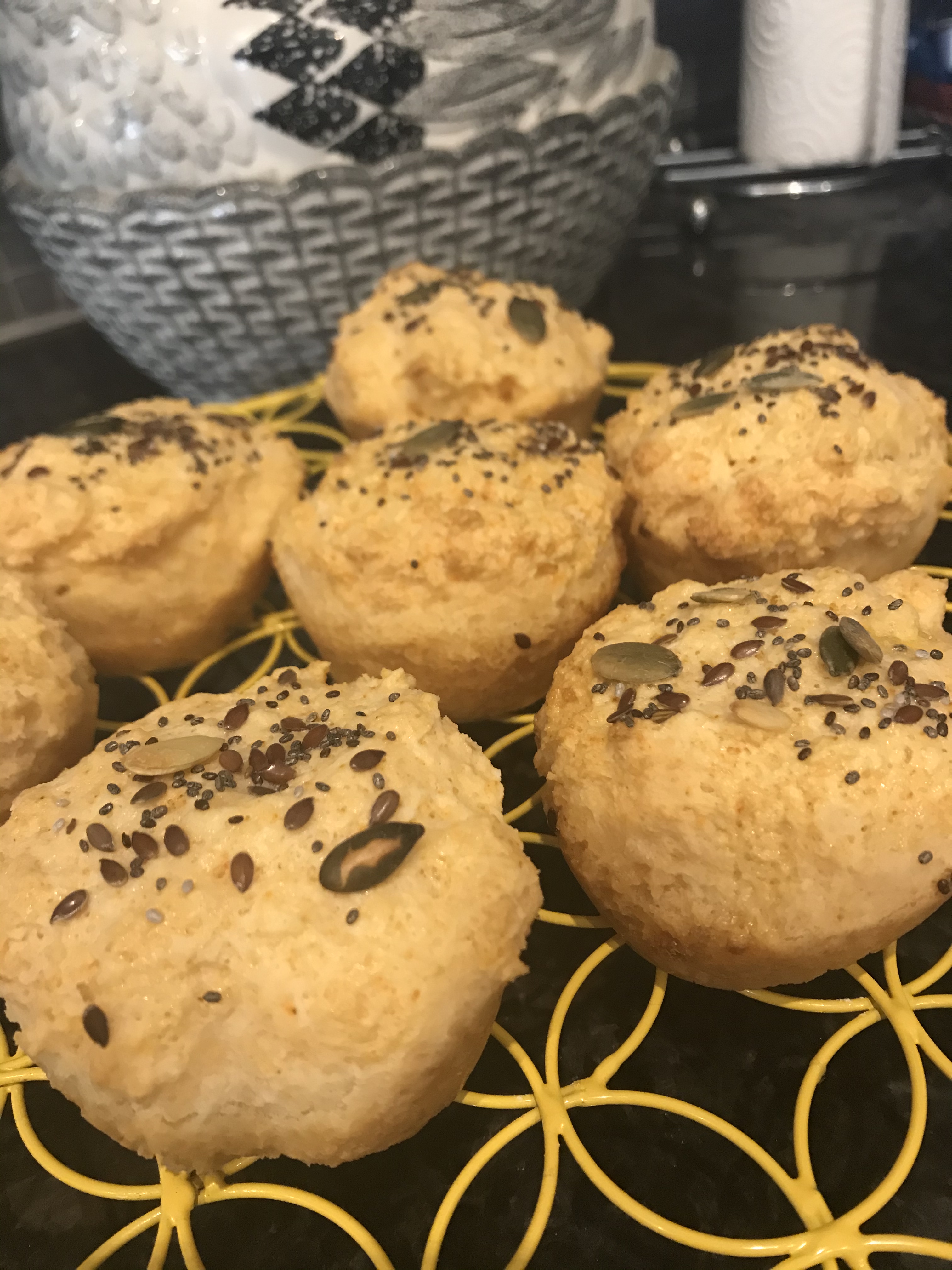 Once cool, just enjoy some fresh homemade bread rolls!
Bake with love
Soraya x