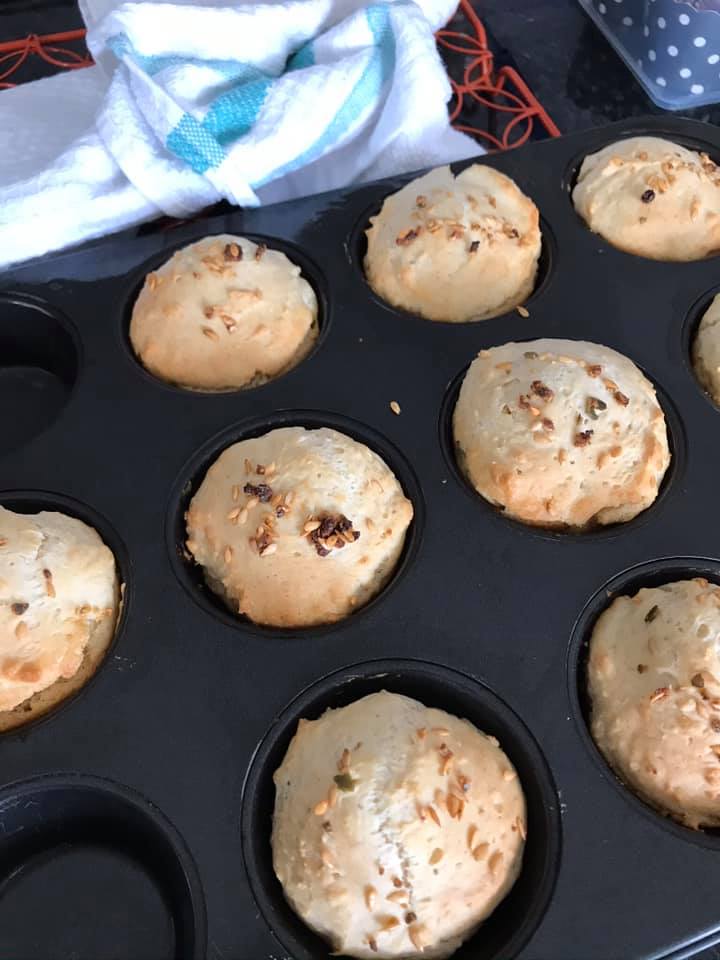 You need just 3 ingredients to make these bread rolls. Yes you read right …. three ingredients. That's all. One bowl, a whisk and a muffin tin. In under 20 minutes, you will have the most light and totally great bread rolls. These rolls are like a little baking miracle 🙂 🙂
You can get 6 large rolls out of this recipe or about 8 medium sized ones. If you go for hand held, bite sized rolls, then you should get 10 from the recipe.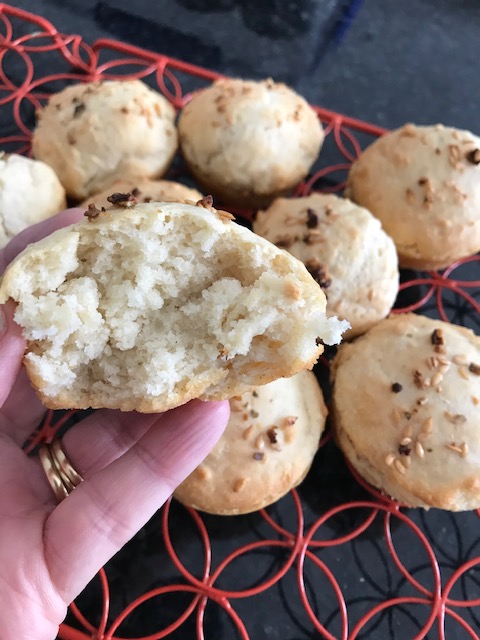 You can leave these rolls plain if you like. That way it's up to you if they're used for a comforting butter and jam combination or if you want to dip them into your soup 🙂
I topped mine with linseed and poppy seed but that's a personal choice so do what works for you.
Ingredients:
235g Self Raising Flour
200ml milk
4 tablespoons Mayonnaise
1/2 tsp salt
Method:
Preheat the oven to 175C and put a good teaspoon of oil into each muffin tin. You need a really good covering of oil as they will stick to the sides and break up when you try to remove them. Use a pastry brush to make sure the sides are oiled too.
In a large bowl, place the flour and salt and whisk. Add the milk and mayonnaise.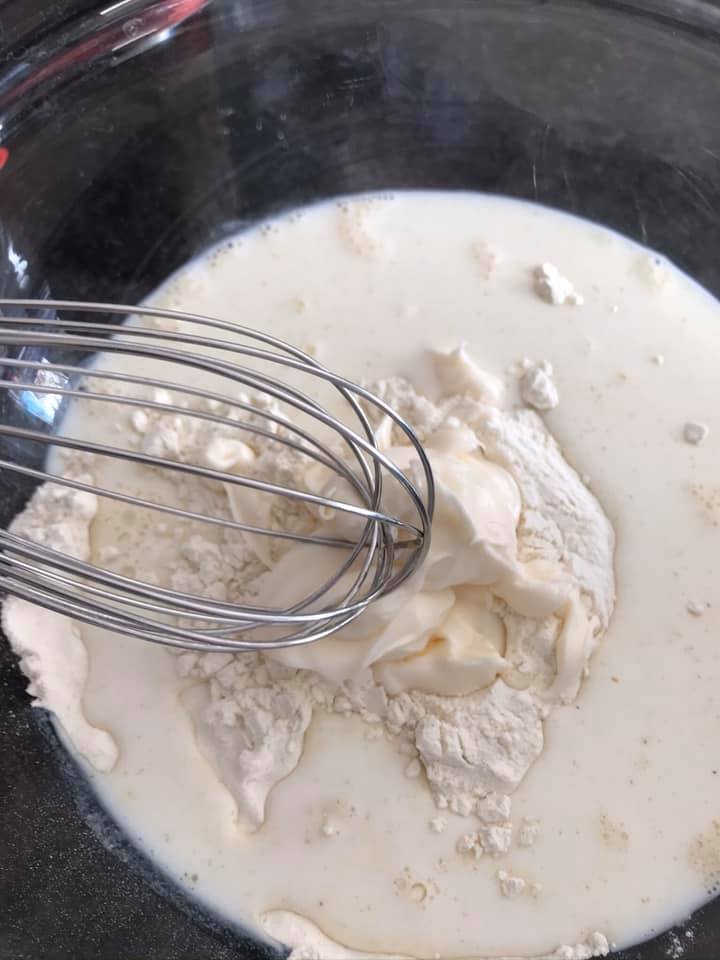 Using a whisk, combine the ingredients together. It will form a thick batter. It will come together in about 6/8 turns.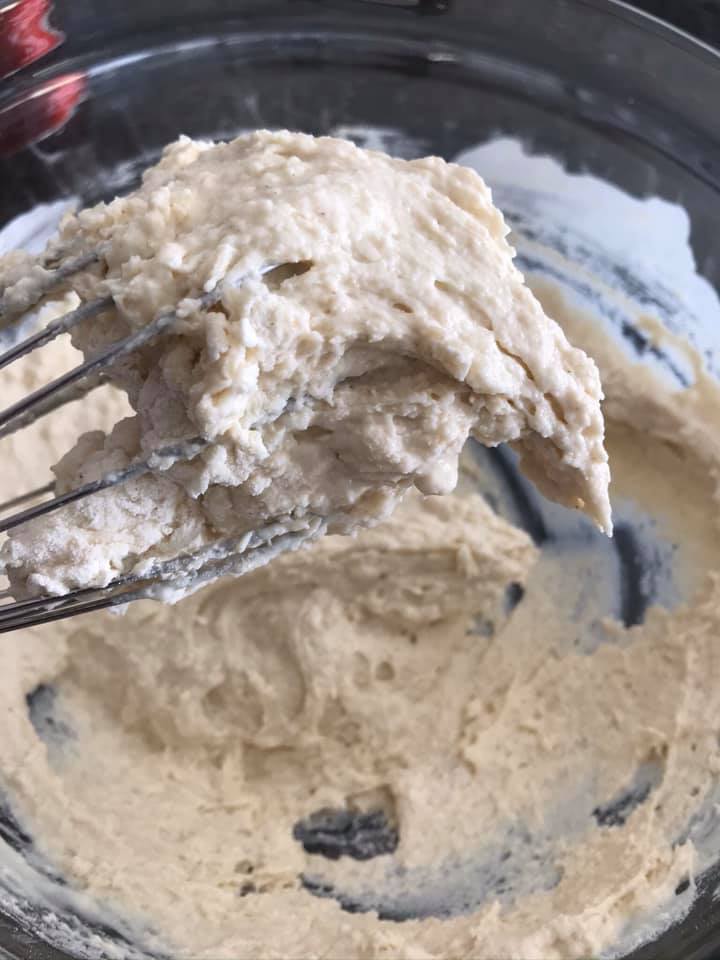 Using an ice cream scoop, divide the batter into the oiled muffin tins. Dip your finger into a little water and gently smooth the tops as they rise up in a dome shape.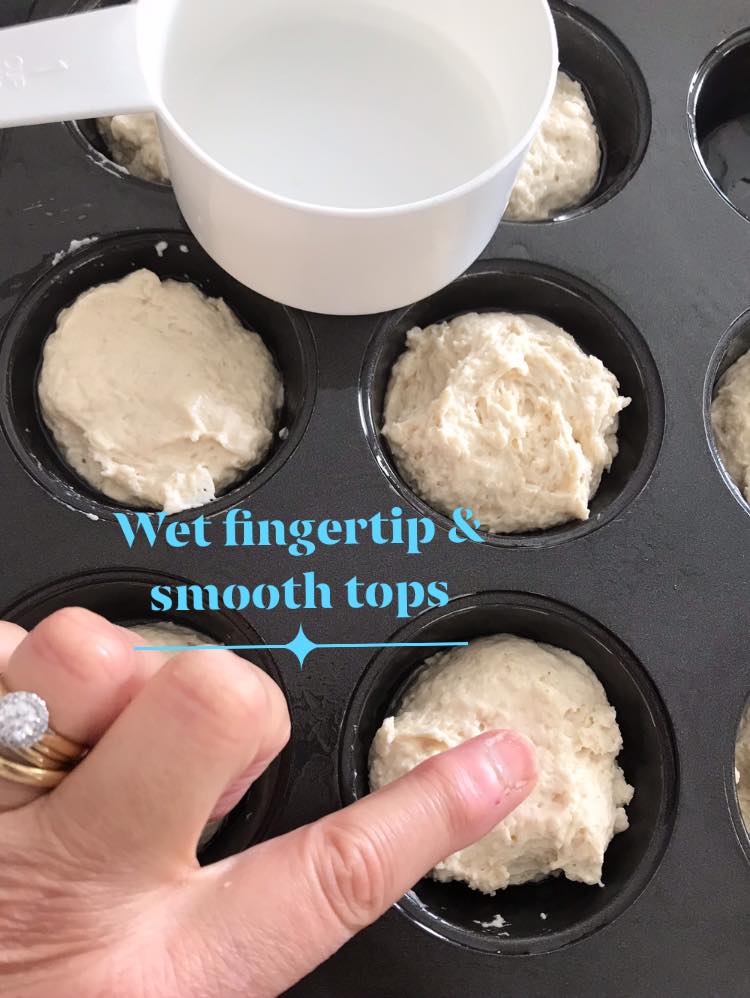 If you like, add seeds of your choice on top and place into the preheated oven to bake for 16 minutes. Check with a skewer and it should not come out with any damp bits attached.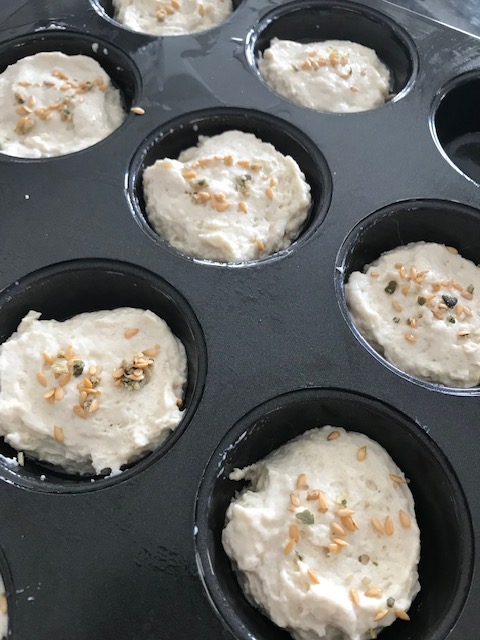 Once baked, remove from the oven and let them sit in the muffin tin for a few minutes. If needed, gently use a knife tip to dislodge any bits that have stuck and then remove them to a wire rack to cool completely.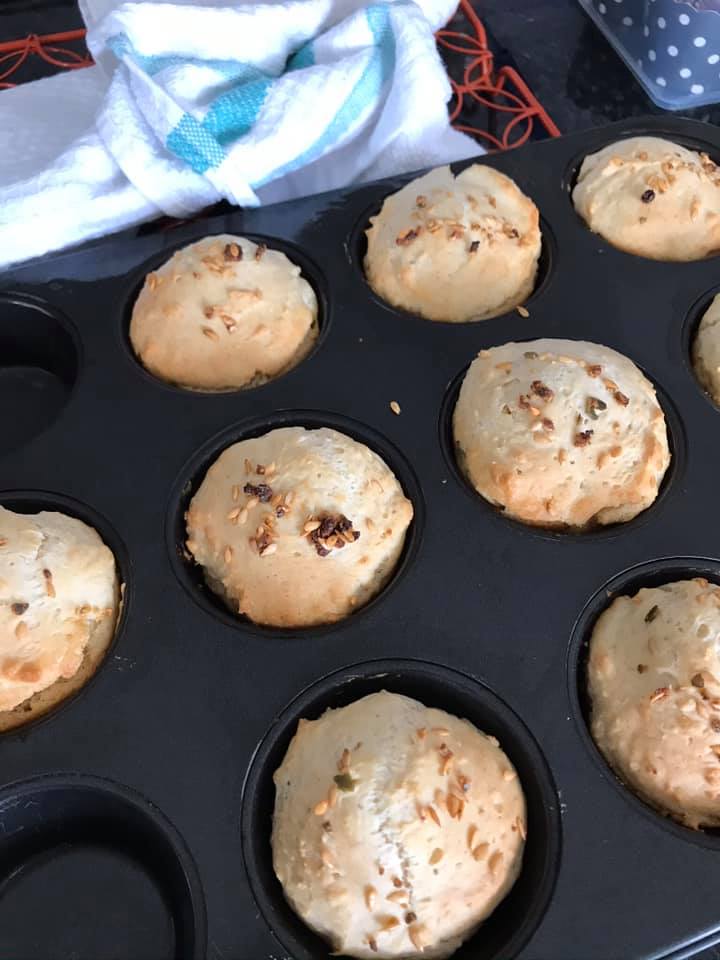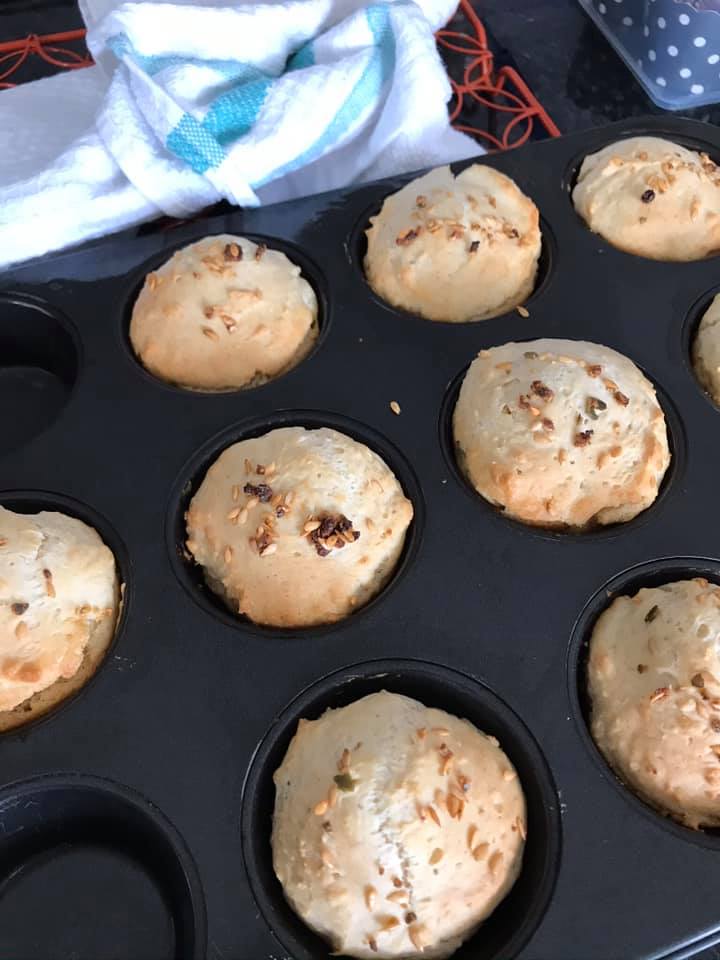 The next step? Just enjoy them! They will keep fresh for up to 3 days in an airtight container. They can heat up in the microwave on a medium setting for about 10 seconds. Delicious!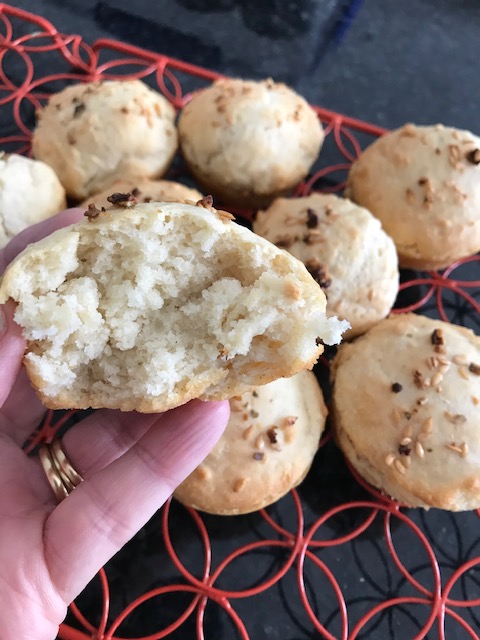 Bake with love
Soraya x