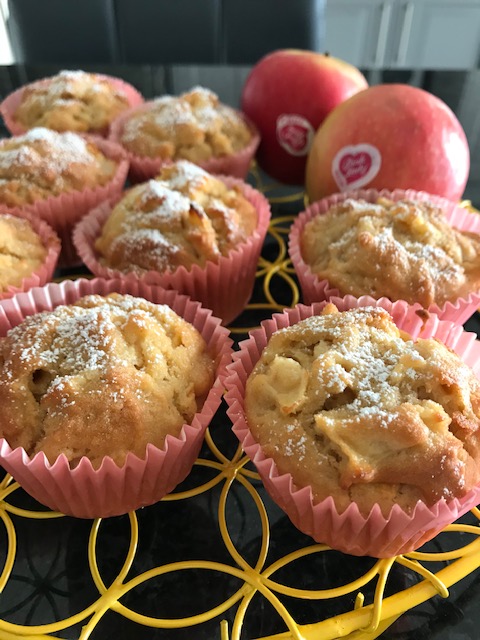 A lovely recipe from GBBO Winner, Jo Wheatley which came from her auntie so it's got great heritage. These muffins are full of chunky bits of sweet apple and they are low in fat. Using apples such as Pink Lady help to keep the addition of processed sugars down.
They are low in fat too but that means they won't last very long. If you can, enjoy them on the day they are baked but they do freeze well which is a bonus. Wrap them individually and just take out of the freezer a couple of hours before you need them.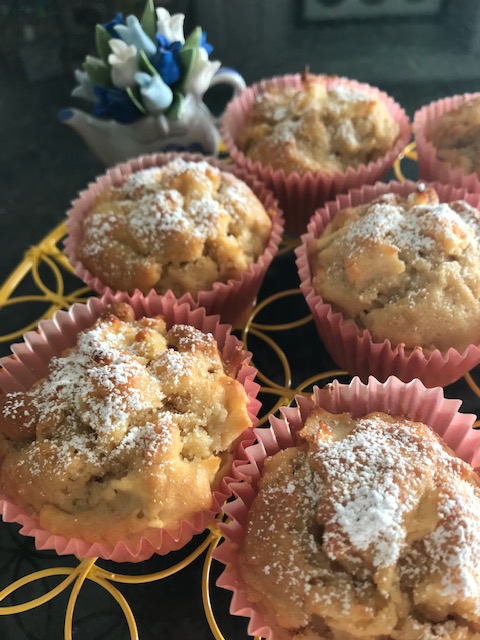 You should get 8 large muffins from this recipe or 10 cupcake sized.
Ingredients:
80g soft butter or Stork
270g self raising flour, sifted
3 large eggs
150g demerara sugar (I reduced this to 85g)
3 Pink Lady apples, peeled and sliced
1 tsp vanilla extract
2-3 tbsp caster sugar to top them
Method:
Preheat oven to 170C Fan
I didn't peel and slice my apples until I had the first whisking done so they wouldn't go brown but also you could sprinkle lemon juice on them which will help keep them from browning.
Place the sugar and eggs in a large bowl and beat until very light and fluffy and the mix has become pale in colour.
Next add the butter and vanilla extract and beat again until well combined.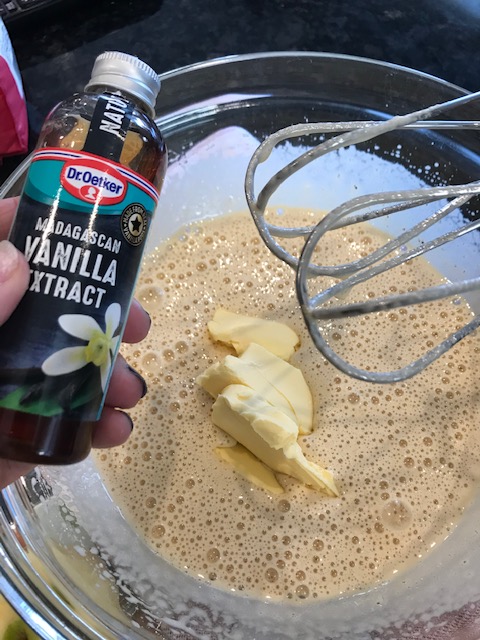 Once well mixed together, add the sifted flour and then the apple pieces.
Fold in gently until everything is combined.
Spoon into the paper cases. I used an ice cream scoop to get an even spread. You can add a little piece of apple peel on top or sprinkle the tops with a little bit of caster sugar.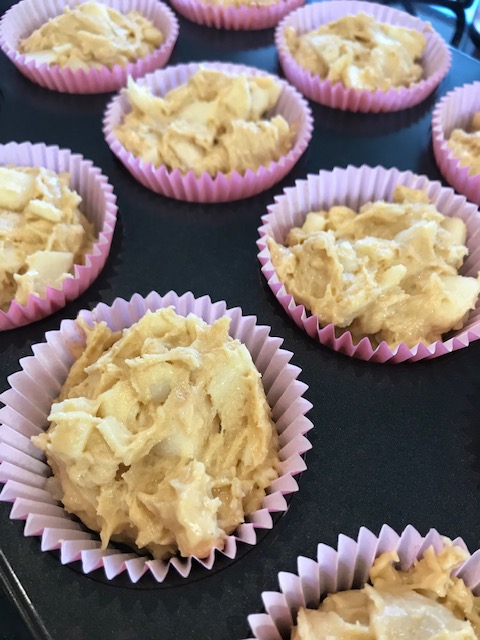 Bake in the preheated oven for 22 – 25 minutes. Check with a skewer to make sure they are baked through. They will be a lovely golden colour.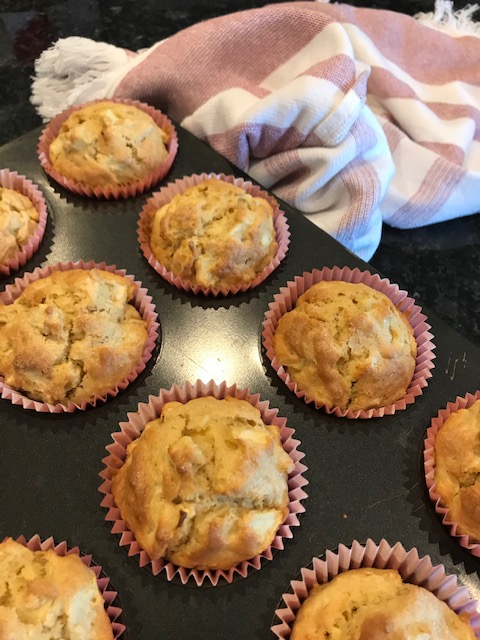 Leave them to cool on a wire rack and enjoy. I dusted them with some icing sugar for a final flourish.
Delicious and simple!
Bake with love
Soraya x