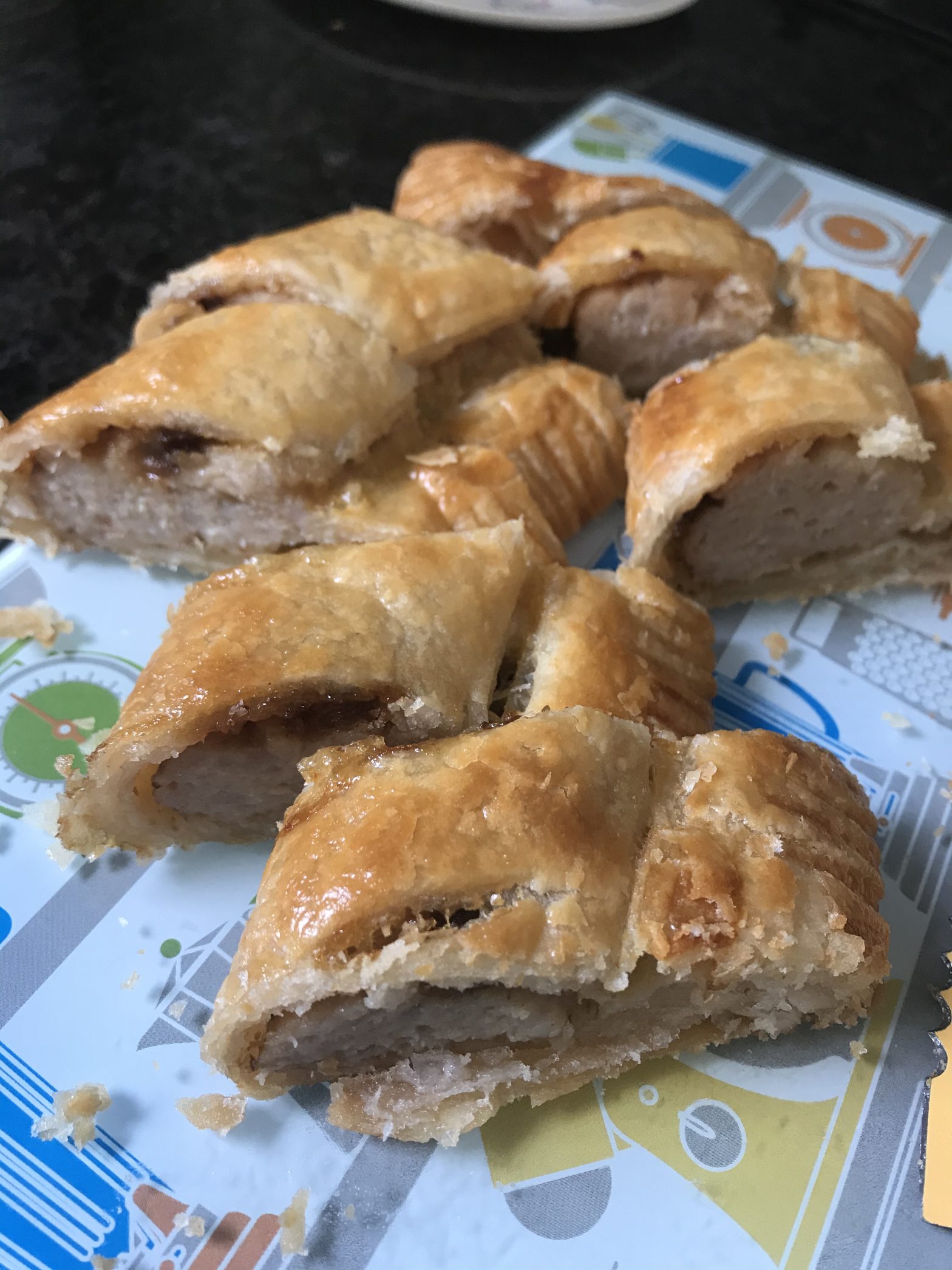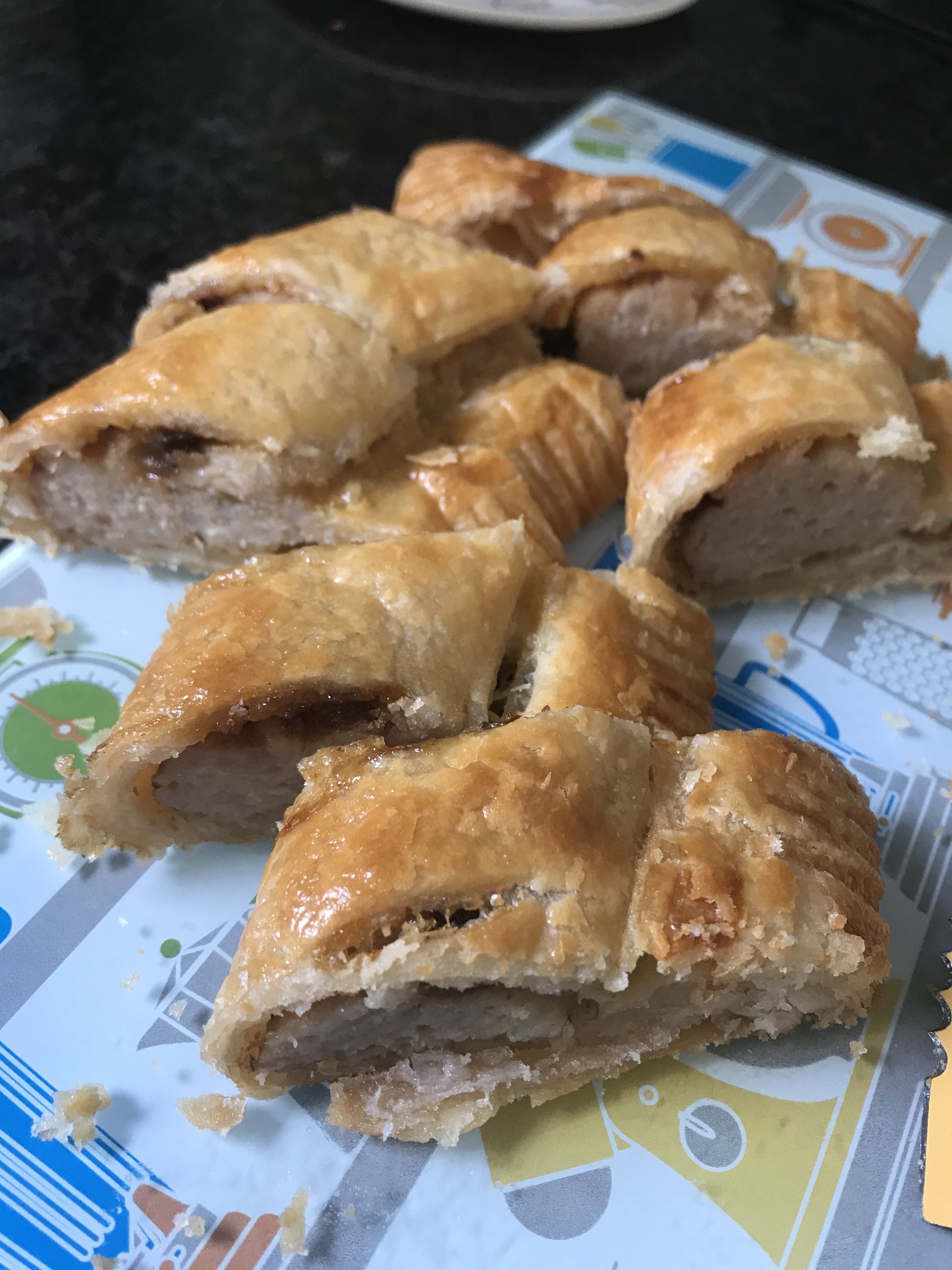 This recipe will make delicious sausage rolls for everyone to enjoy and one of the best highlights is you can adapt them to vegetarian, gluten free and change the flavours around. The smell of these baking will bring them all running to the kitchen! They are best eaten on the day they are made but will keep for another day or so in an airtight container. Heat gently if you like them hot.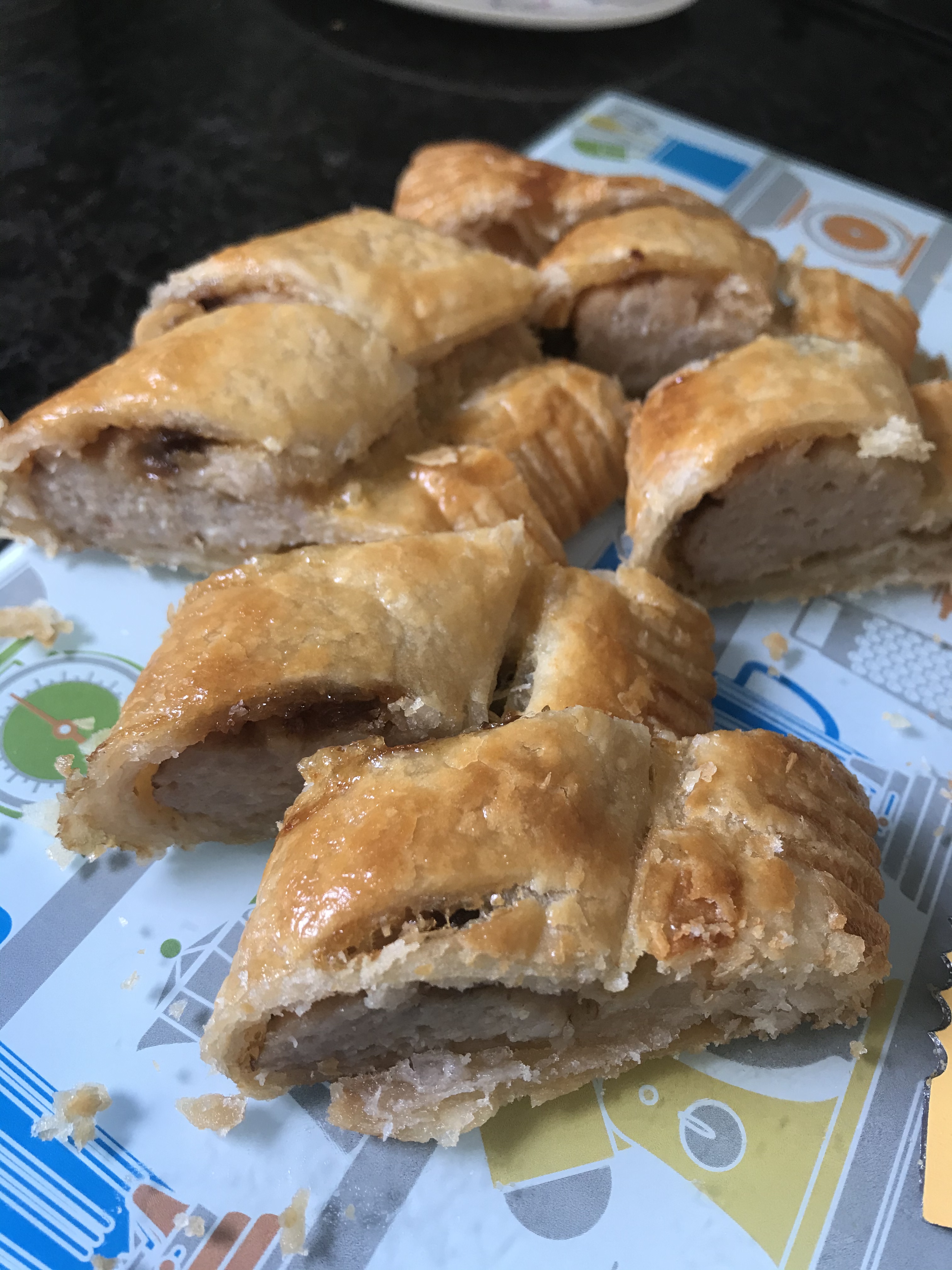 So to make these sausage rolls, you will need a packet of Flaky Puff Pastry and you can choose whether you need a Gluten Free pastry or the regular one. I use Galberts Gluten Free Flaky Puff Pastry.
The ingredients aren't exact as I sort of mixed things together but I'll give you an approximate idea of what to use but it's not a big deal to not have exact ingredients with the fillings.
I made a video showing the method of putting these together and the link is below.  Here's the group Link on Facebook: https://www.facebook.com/groups/1163861383632172
Ingredients:
400g sausages or sausage meat (use gluten free if needed) or vegetarian sausages
1 packet of puff pastry (use gluten free if needed)
Wholegrain mustard or Relish of choice
1 egg, beaten
Seeds – optional
Method:
Preheat oven to 180C Fan (200C conventional) – if your oven runs very hot, reduce this by 10C
Cover a baking tray with parchment.
If you're using sausages, snip the end of each sausage and push the sausage meat into a bowl. Use a fork to mash it all together. If your sausages are already seasoned or flavoured, you don't need anything extra but you might want to add some extra seasoning if you like.
According to the instructions on the puff pastry packet, take it out of the fridge and let it rest. Unroll the sheet of pastry on a work surface and fold it in half (like closing a book over). Open out and cut along that fold line. Place one half aside.
Using the first side of pastry and with the short side closest to you, spread either the mustard or relish down the centre of the pastry, top to bottom. How much you use if up to you.
Next, get the sausage meat and lay it out on top of the mustard or relish base. Remember to use half of the sausage meat as you need the second half for the other pastry sheet.
Using the beaten egg, generously brush down one side of the pastry, including the top and bottom. Fold over the pastry to meet the brushed egg side. Using a fork, seal all along the edge so it's well pressed together.
Next use a sharp knife to cut diagonal slashes in the pastry, but only just into the pastry. Not deep cuts. Using the beaten egg again, brush all over the pastry. You can then sprinkle seeds if using them on top.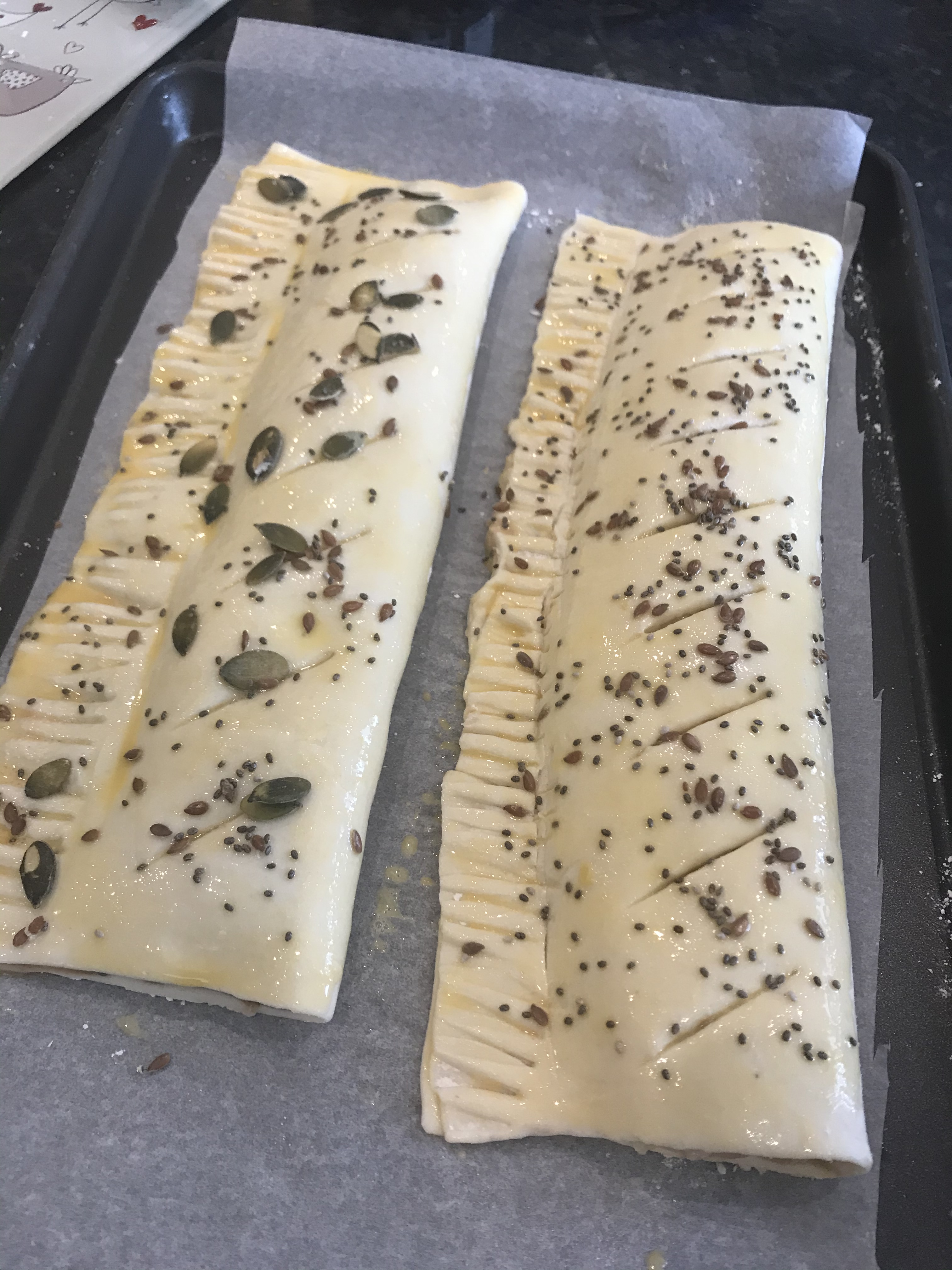 You now have one long piece of pastry, folded, sealed and can be transferred to the lined baking tray.  Bake for about 25 / 30 minutes until the pastry is a golden brown.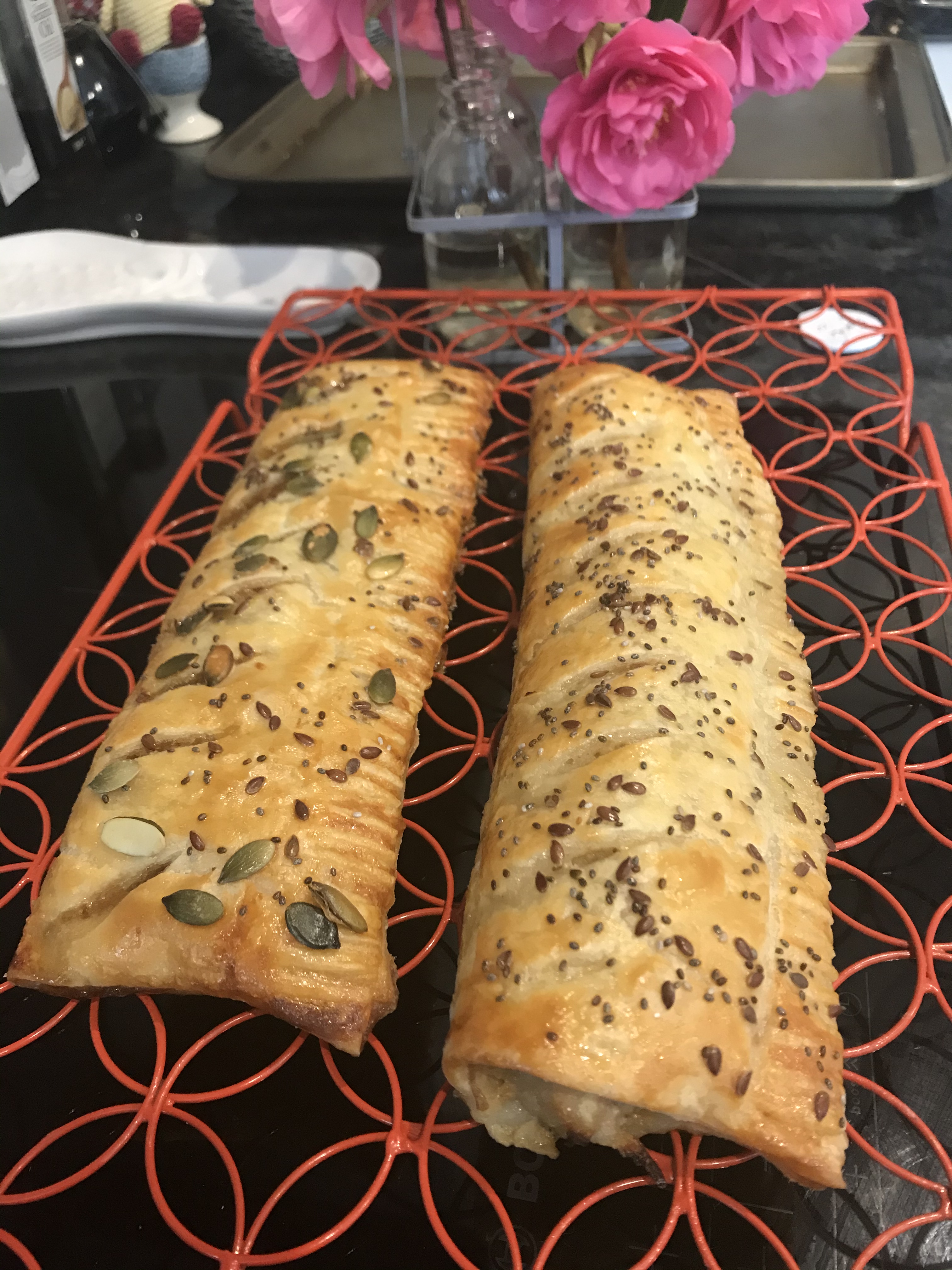 Remove from the oven. The pastry might be very puffy but it will reduce as it cools. Place the sausage roll on a cooling rack and then, once cooled down, cut them into smaller sized sausage rolls.
Video: https://www.facebook.com/soraya.quigley/videos/10216740022914071/
Enjoy! Bake with love
Soraya x