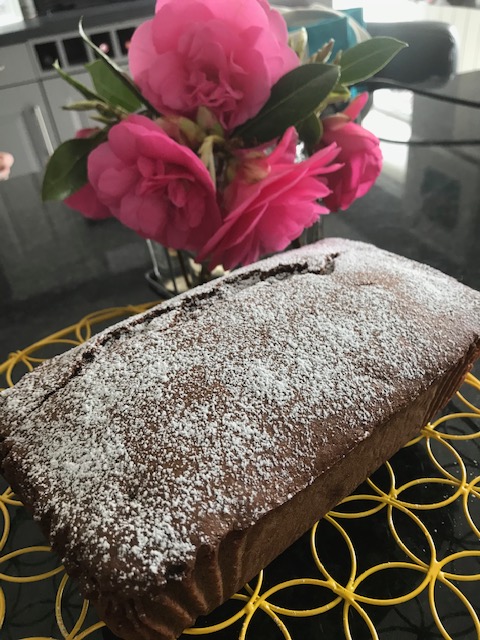 I love an all in one bowl recipe where you have minimal cleaning up after! This great chocolate loaf cake recipe is quick and easy to put together and bakes up so delicious. The original recipe is from Becky Excel and I've just changed it a little.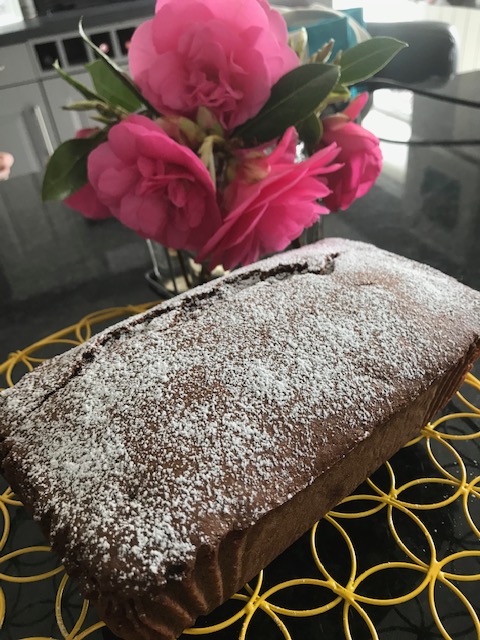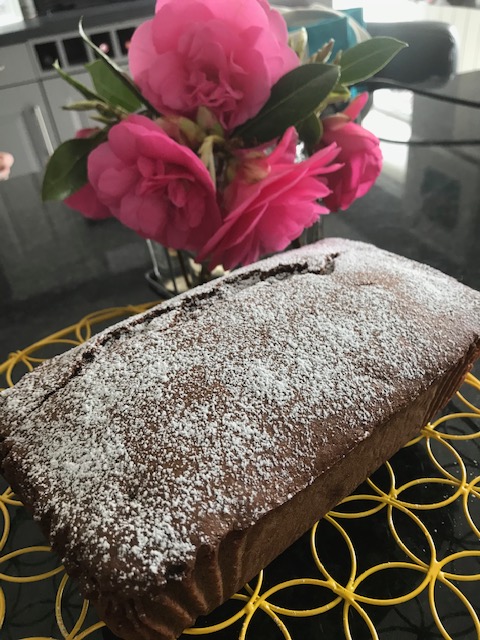 So after Easter, we had a few bars of chocolate around and this was a good way to reduce that quantity without too many noticing or too many complaints 😉
Use a 2lb loaf tin and line with parchment or a loaf tin liner. I've reduced the sugar quantity in the recipe. Originally it called for 175g caster sugar and you can of course use this quantity if you like.
I also subbed the chocolate chips for the same weight of a Cadburys Dairy Milk with Crunchie pieces. I just chopped it up.
Ingredients:
175g soft butter
120g caster sugar (see above)
3 large eggs
135g self raising gluten free flour
1/2 tsp gluten free baking powder
1/4 tsp xanthan gum
85g ground almonds
25g cocoa powder
100ml milk
65g chocolate chips (see above)
Here's a video showing how to make this: https://www.facebook.com/soraya.quigley/videos/10216679230474298/
I simply dusted the cake with icing sugar once it was cool but there is a lovely chocolate icing you can use and here are the ingredients and method:
45g butter
60g dark chocolate
80g icing sugar, sifted
boiling water
Once the cake is fully cooled, melt together the chocolate and butter. Add in sifted icing sugar and mix all the time while doing this so you avoid getting any lumps. If you feel it's a bit thick, very, very slowly and gradually add in a little boiling water and mix again to get the desired consistency. Once you're happy with it, drizzle over the cold cake.
Now to making the cake:
Preheat oven to 180C or 160C Fan.
In a large bowl, beat the butter and sugar together until it's light and fluffy.
I sifted the flour, cocoa powder, baking powder and xanthan gum together while weighing them out.
Next add in all the remainder of the ingredients – eggs, flour, baking powder, xanthan gum, ground almonds, cocoa powder and milk. Beat again until well combined.
Finally, gently fold in the chocolate chips. Make sure to dredge them well in gluten free flour before adding them to the batter so they don't sink.
Spoon the batter into lined tin and smooth the top.
Bake for 50 minutes until it's cooked through.
Check with a skewer and if it's ready, remove from the oven and allow to cool in the tin. Then remove from the tin and let it get completely cool on a wire rack.
I dusted it with icing sugar but you can make the chocolate icing and drizzle that on top.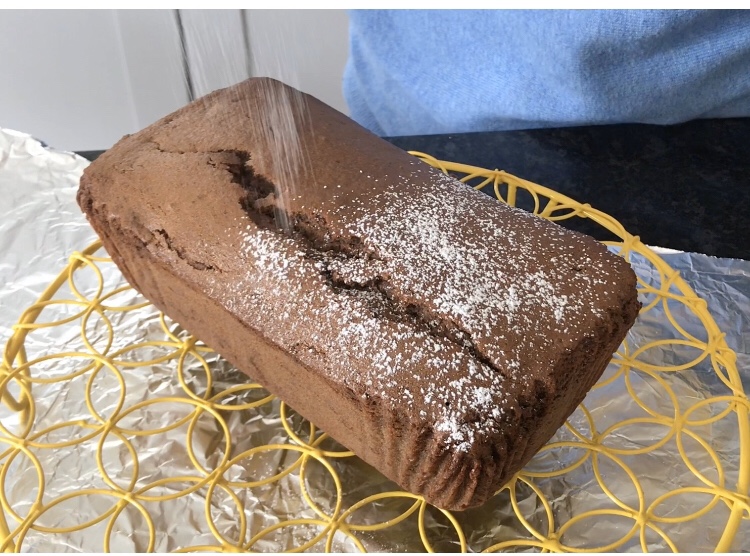 Bake with love
Soraya x