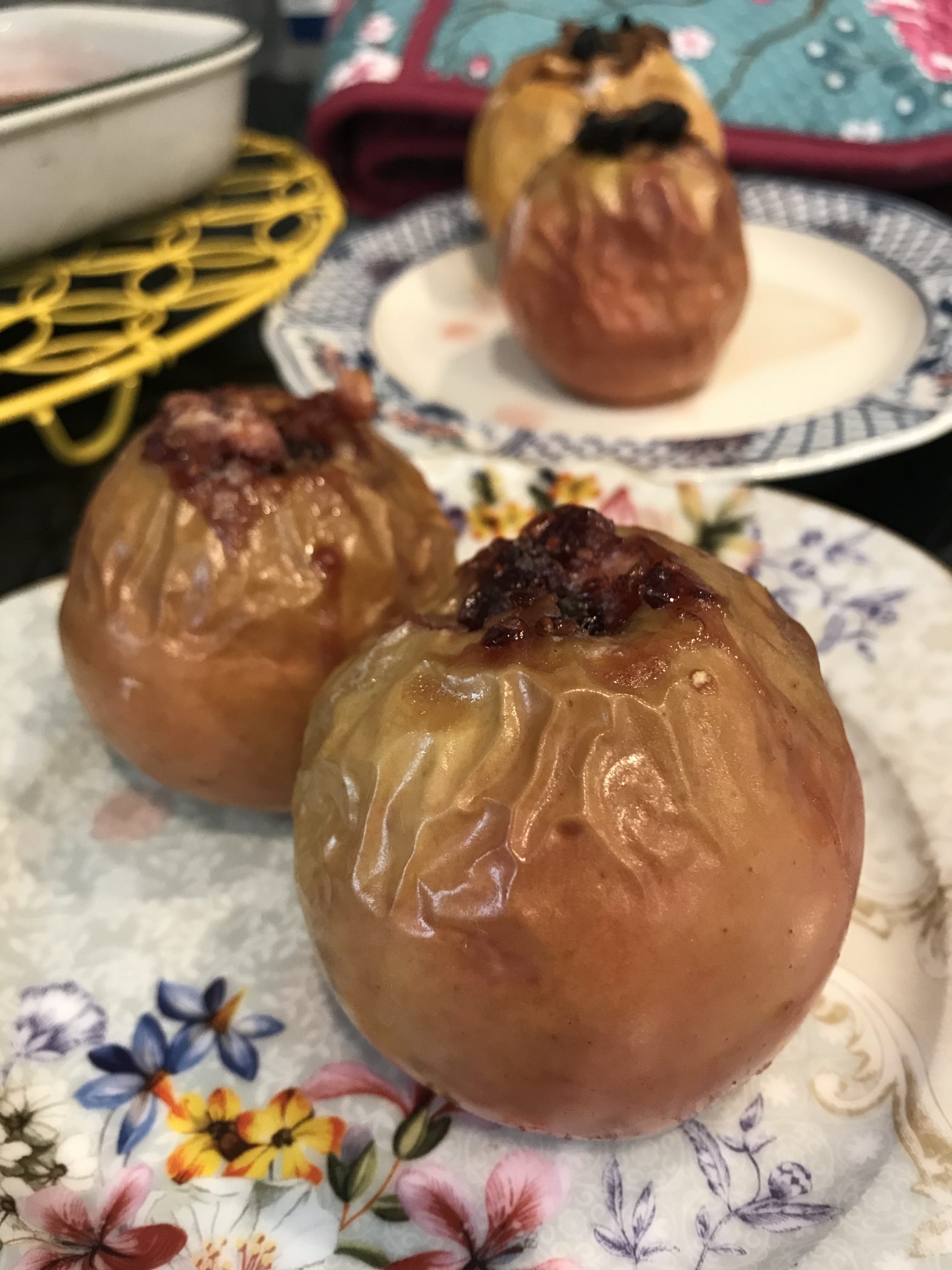 I took a nostalgic and traditional route and made these Baked Apples but with a little twist. Using an eating apple makes these so tasty and most sturdy apples will work well.
I've used Pink Lady and Fuji so far and they were great.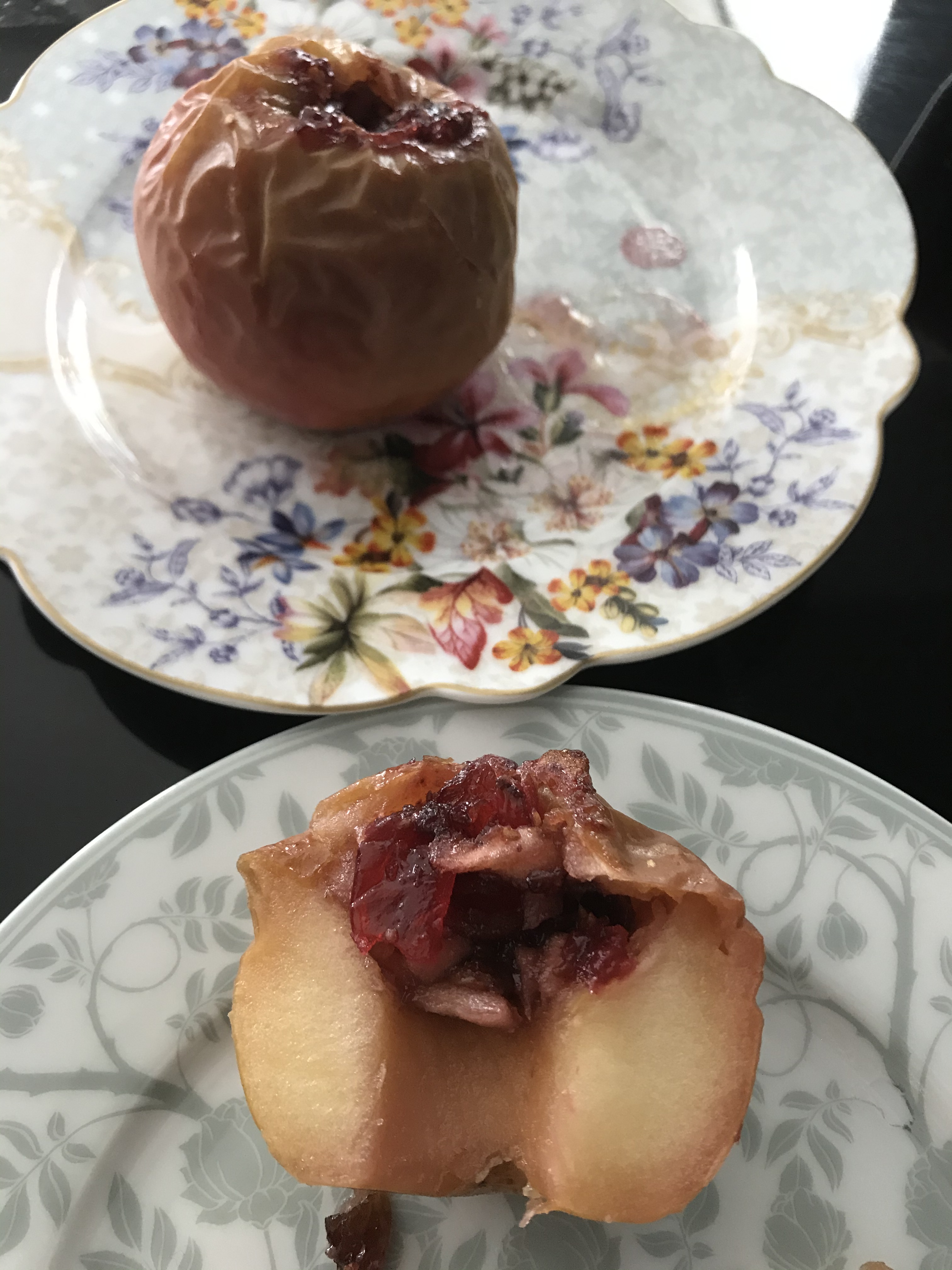 I went a little sideways from the traditional filling and made two with a different options so you can decide which would be your favourite.
There's lots of room here for versatility with flavours. I've used a selection of ingredients and you can include or leave out as you prefer.
I'll write out the basic recipe and put options that you can use but it's a great recipe to try lots of different fillings with! I've a jar of Mincemeat from Christmas and I think it might be going in!
Ingredients:
4 large apples (only ones NOT to use are Red Golden Delicious)
50g brown sugar, any type will do
1 tsp ground cinnamon – you can use nutmeg, mixed spice or omit completely
30g pecans, walnuts, almonds – you choose
40g dried fruit – raisins, currants, cranberries, apricot, blueberries, cherries
3 pieces of crystallised ginger, chopped – optional
150ml boiling water – or apple juice, orange juice, flavoured cordial (must be very, very hot)
Small amount of butter for topping
Another option for filling the apples is to use about 2 desert spoons of either strawberry or raspberry jam. Add raisins or cranberries and almonds if you like. Mix together and add the small pieces of apple and stir together. Use this as alternative filling.
Method:
Preheat oven to 190C Fan and set aside an ovenproof dish
Either use an apple corer or cut holes in the apples for stuffing. If you can, leave about 1/2 inch at the end. A tip is to core from the underside of the apple as it's wider and probably easier to work with.
I used a melon baller to scoop out a little bit of the inside of the apple to have more room for stuffing. Cut these pieces of apple into small chunks.
Place the brown sugar, cinnamon and your chosen optional ingredients in a bowl and mix. Add in the small apple pieces and stir together.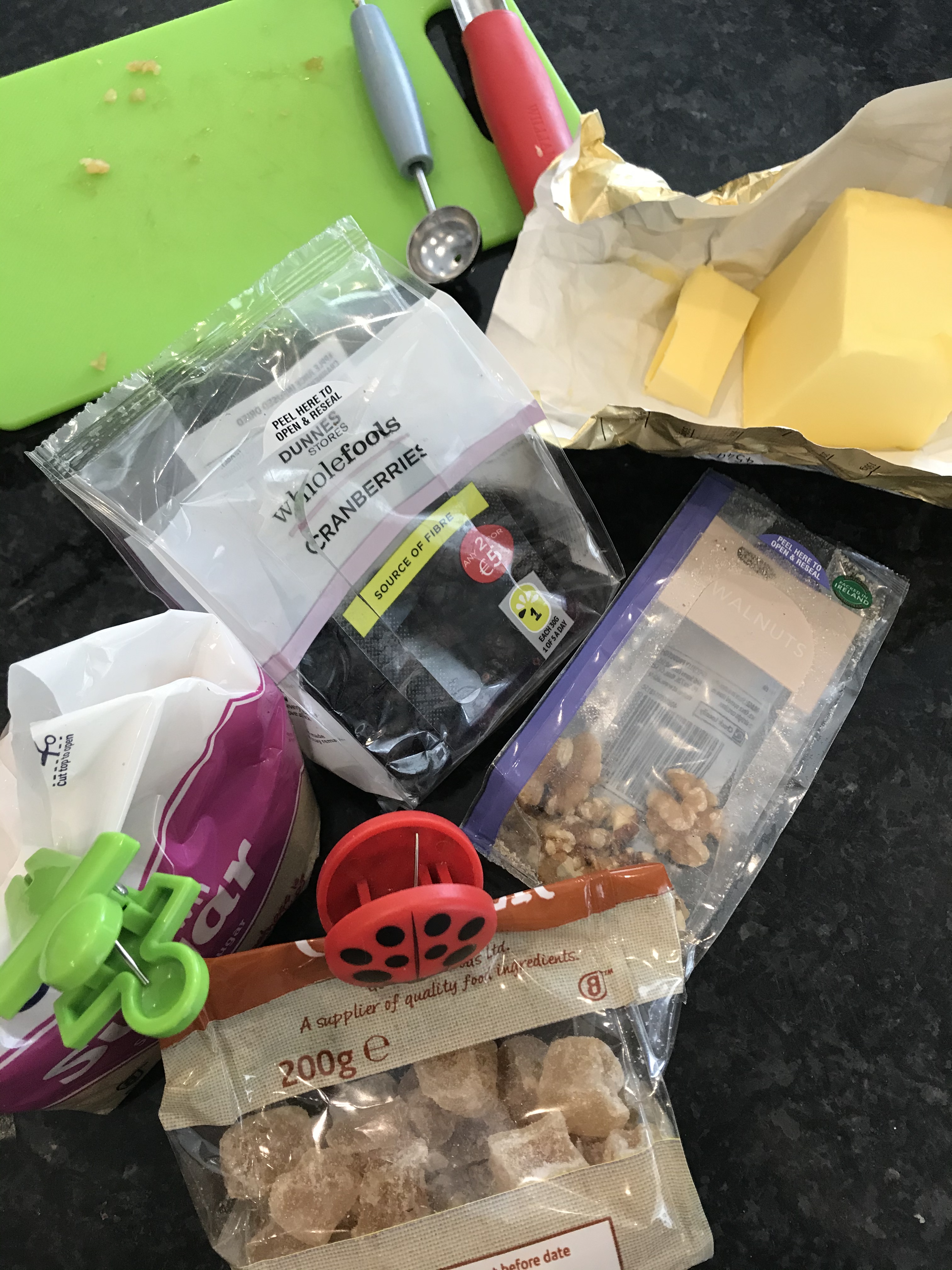 Stuff each of the apples with your chosen filling and press well in with your finger so you can fill most of the space with the lovely ingredients.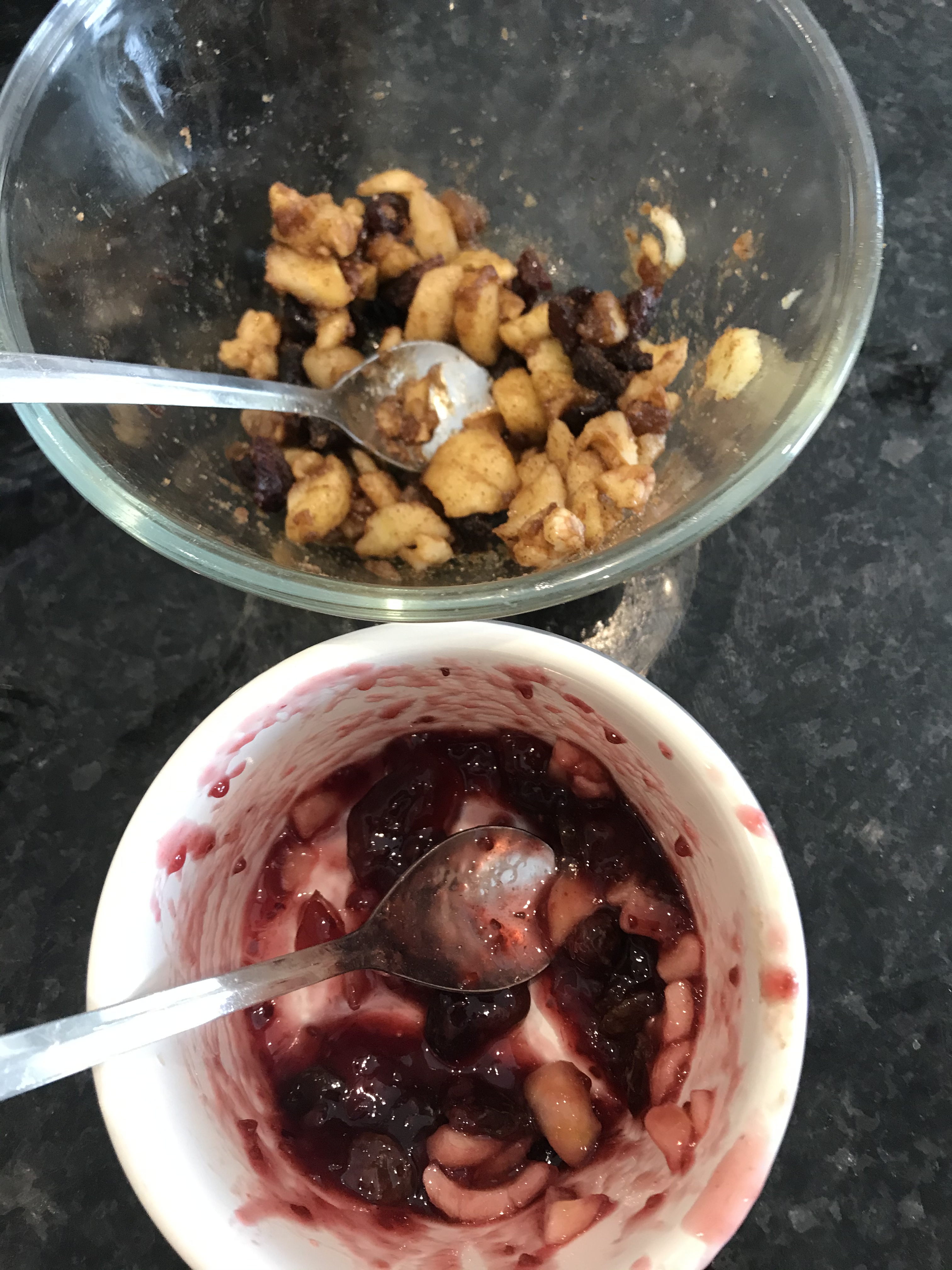 Place the stuffed apples into the oven proof baking dish and put a small square of butter on top of each apple.
Pour the boiling liquid into the bottom of the dish and bake in the preheated oven for 30 to 40 minutes. Keep an eye on them after 30 minutes as some apples may start to split.
Once baked, check with a knife or skewer and remove from the dish. You can baste them with the juices from the dish.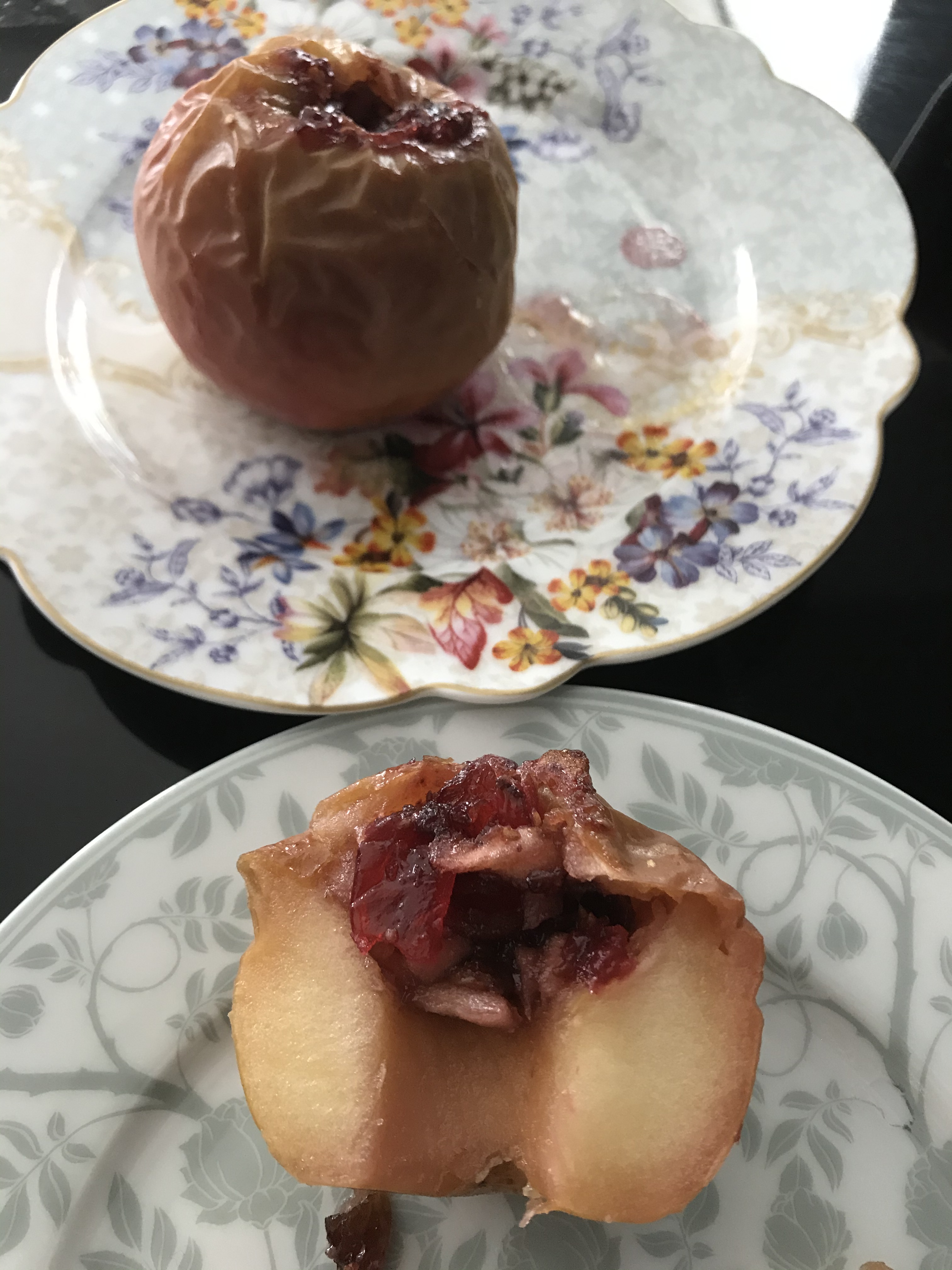 You can also reserve the juice and when ready to serve, boil it up again and serve over the apples.
Bake with love & enjoy!
Soraya x