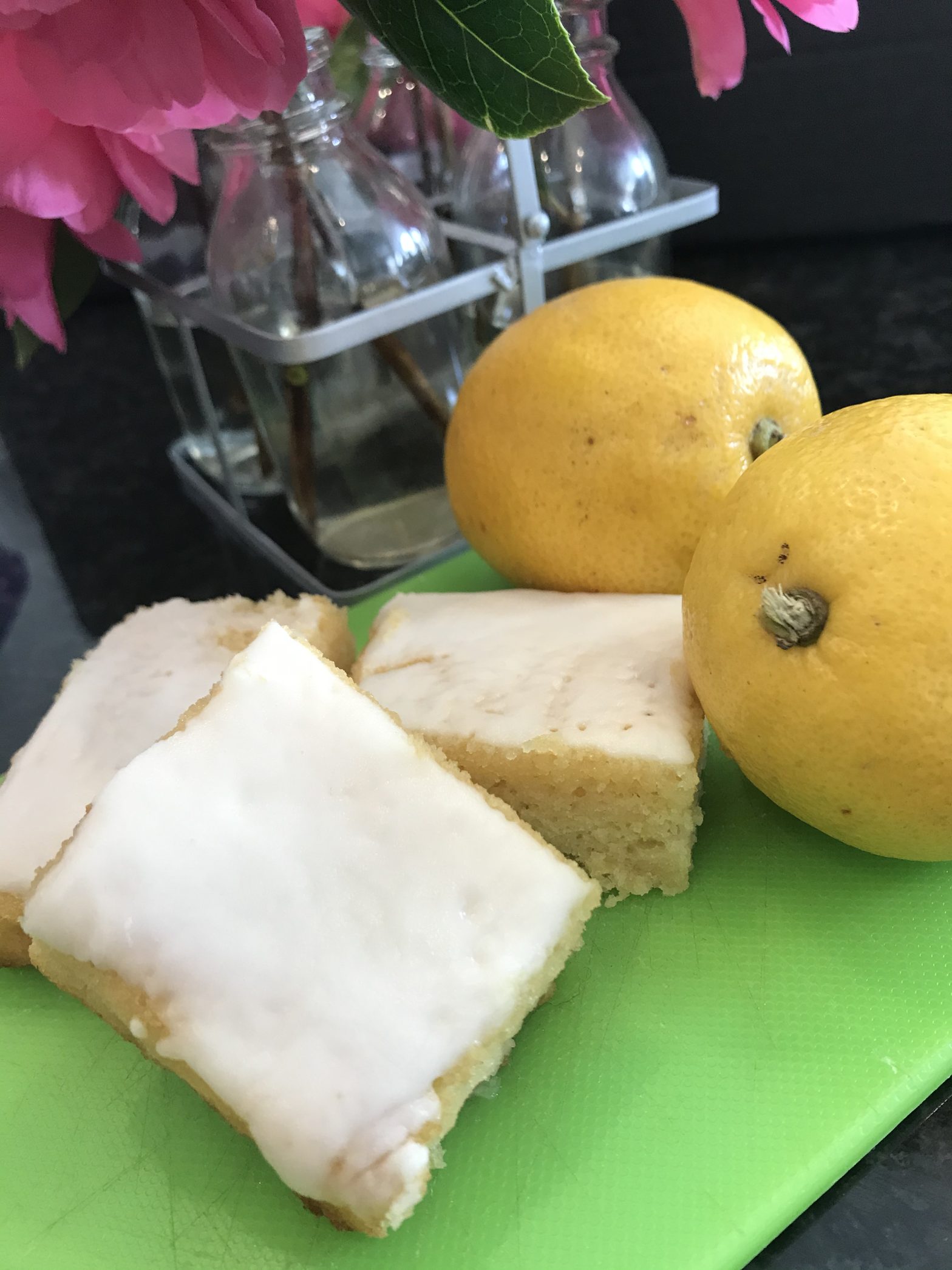 There are no preparation pictures for this recipe because it's just everything in one bowl so nothing very interesting or difficult to see. Don't you just love an "all in one" bowl recipe? Just so simple and easy to clean up too.
So a bit different from the usual brownie recipe are these Lemon Brownies. You expect to have a light cake when you see them but they are brownies and brownies are more dense than traditional sponge cakes and these have a nice bite to them plus they have a great lemon kick!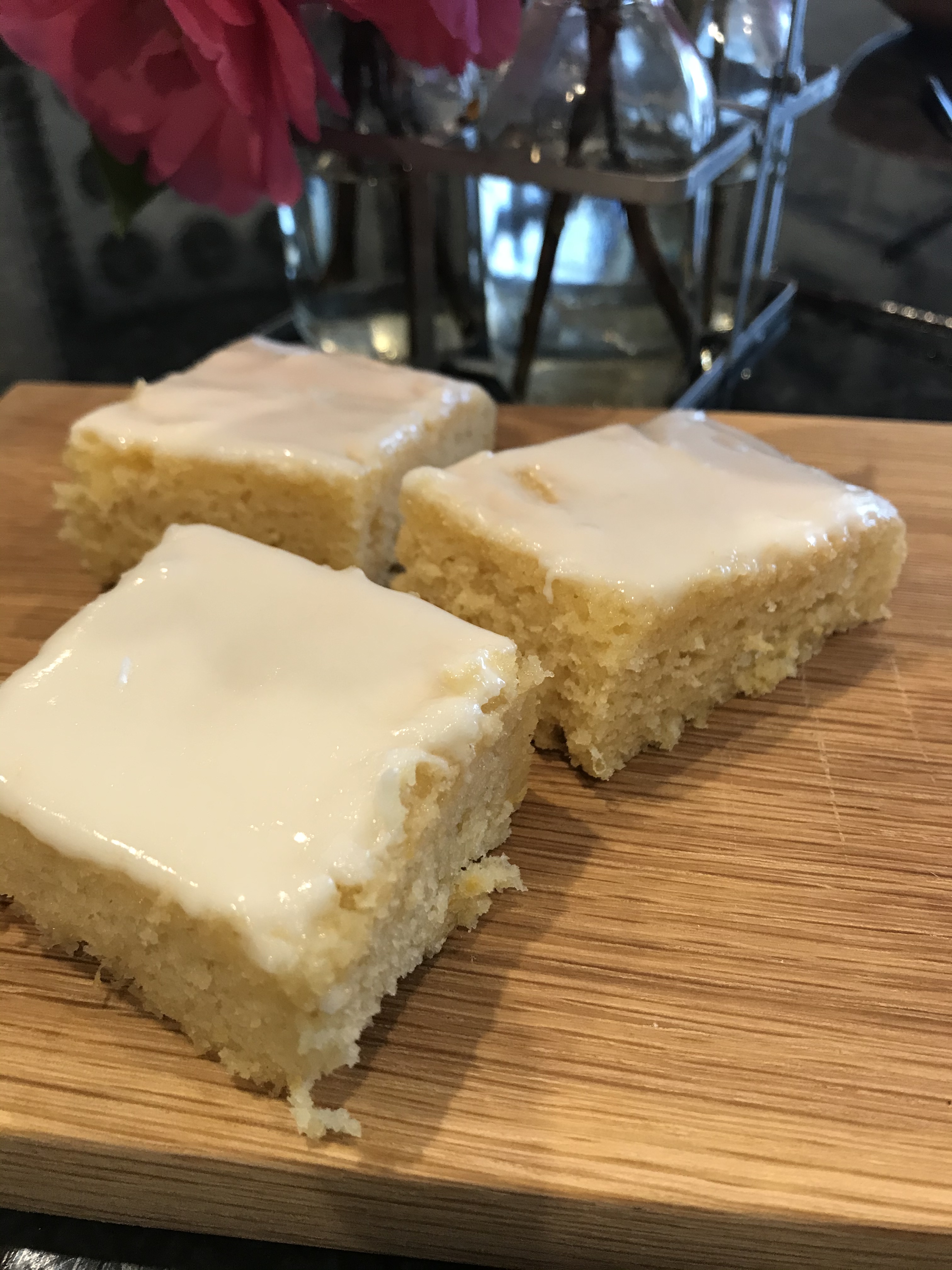 Once you've baked these Lemon Brownies, you can dust them with icing sugar or make a lemon glaze like I did (it was strongly suggested here)!
Just bear in mind as there's no fat in these Brownies, they are best eaten on the day they're made and a day later.
I've a quick video showing them being made just for interest 😉 https://www.facebook.com/soraya.quigley/videos/10216827866510106/
https://www.facebook.com/soraya.quigley/videos/10216827866510106/
Ingredients:
125g plain flour
1/4 teaspoon bicarbonate of soda
3 tablespoons vegetable oil
Juice from 1 large lemon
Zest from 1 large lemon
2 large eggs
100g caster sugar
1/4 tsp salt
60g low fat plain yoghurt
Method:
Line a 7″ (18cm) or 8″ (20cm)  square baking tin with foil or parchment and leave an overhang to remove after baking. Preheat oven to 175C Fan
In a large bowl, add all the ingredients listed above. Using a spoon or spatula, mix them together so there are no lumps left.
Pour into the prepared baking tin and push the batter into the corners.
Bake for 20 minutes. Remove from the oven and leave to sit in the tin for about 10 minutes. Then remove to a wire rack to cool.
Make the glaze if using: 125g icing sugar mixed with approx. 1 – 3 tbsp lemon juice. Add the juice gradually till you have a thick, pouring consistency.
Once brownies are cool, lay out a piece of foil or parchment and lift the baked brownies on this. Pour the glaze over the top and smooth out to edges. Leave to set.
If you're not using the glaze, just sieve some icing sugar over the top of the cooled brownies. You can make a lemon sugar by adding the zest from 2 lemons to a container of icing sugar. Mix and leave for a day or more so the lemon flavour can completely mix in with the sugar. This works great for caster sugar too.
Get the kids baking with this simple recipe!
Enjoy. Soraya x