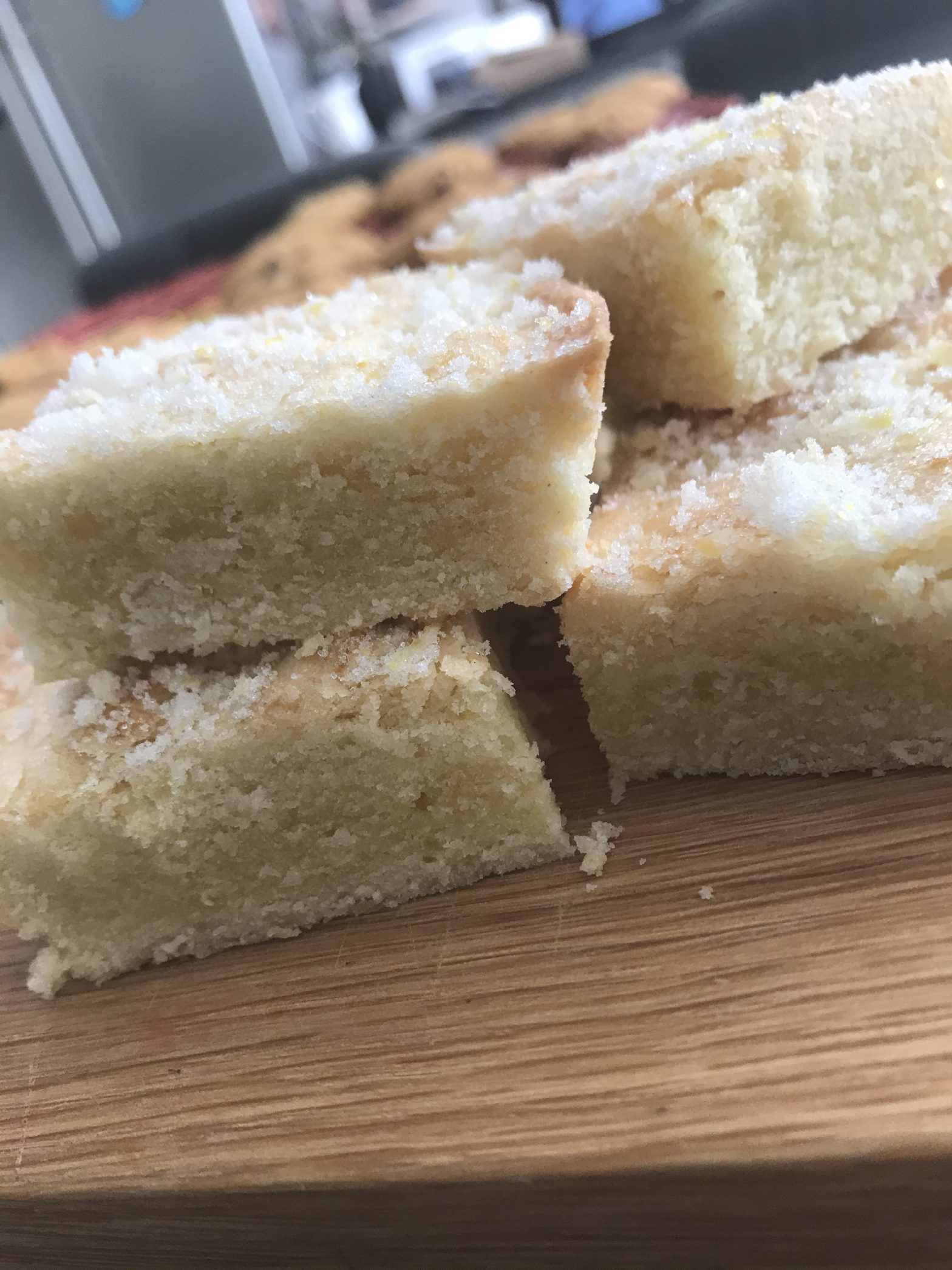 I've made shortbread before and I've tried two recipes. Both are here on cozebakes for you to try – A traditional shortbread recipe and a lemon shortbread recipe. One of my sons is a big fan of shortbread and even bigger fan of anything with lemon so I wanted to make him Gluten Free Lemon Shortbread.
You can change it up and try orange zest and even lime zest for a citrus shortbread. Don't be tempted to add liquid flavourings so stick with chocolate chips, dried fruit, nuts, etc.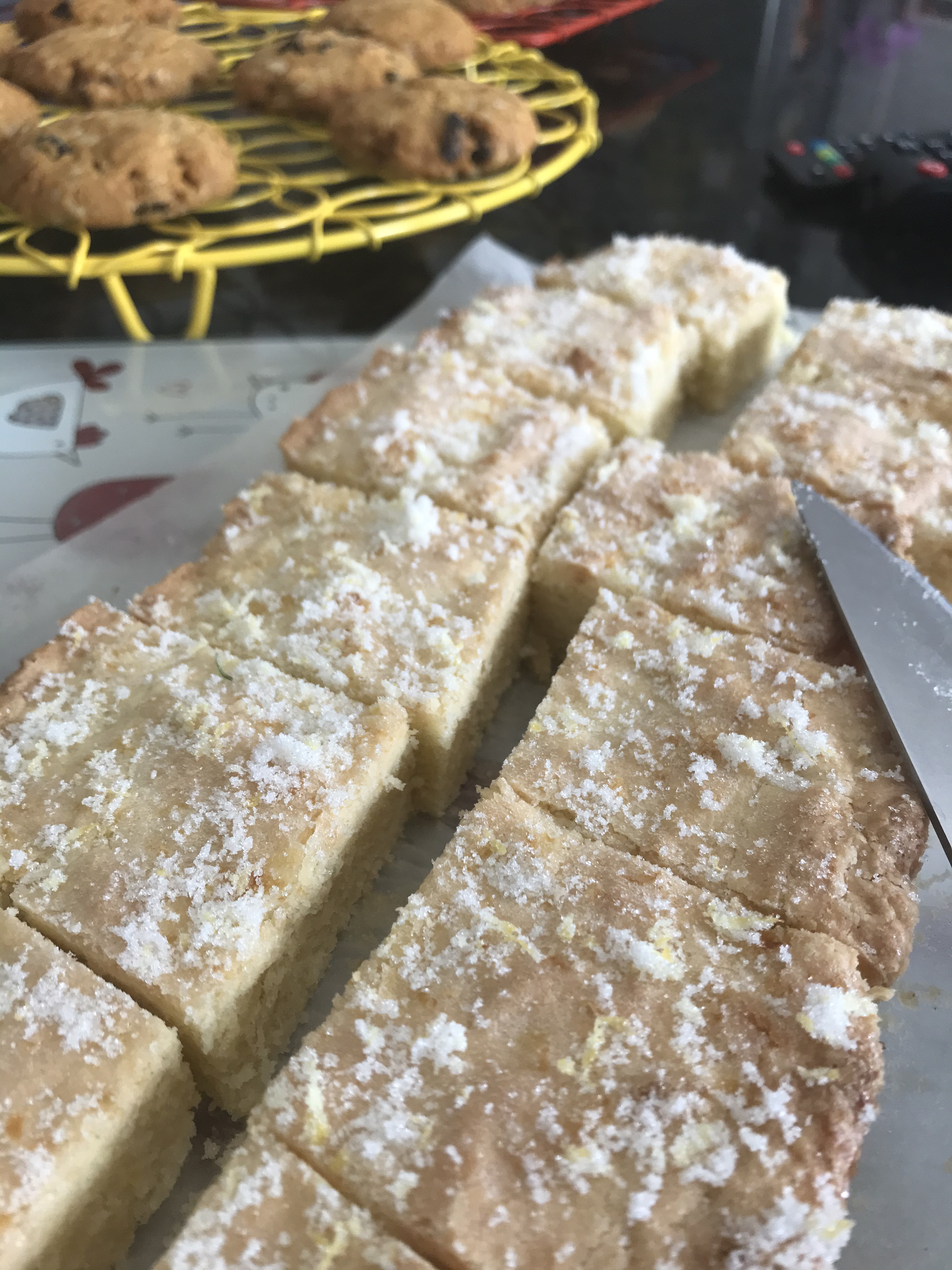 This recipe was originally part of a Millionaire's Shortbread one but I really wanted to make shortbread only with no other distractions so I've adapted it to suit.
Ingredients:
175g cold butter, cubed
80g caster sugar
250g Gluten Free Plain Flour
1 tsp xanthan gum
1 egg, beaten
1 tbsp water
Zest of 2 lemons (or oranges / limes) see above for other options
Before preparing the shortbread, I put 2 tbsp of caster sugar in a small bowl and added about 1 tsp of the lemon zest. I mixed them both and set aside.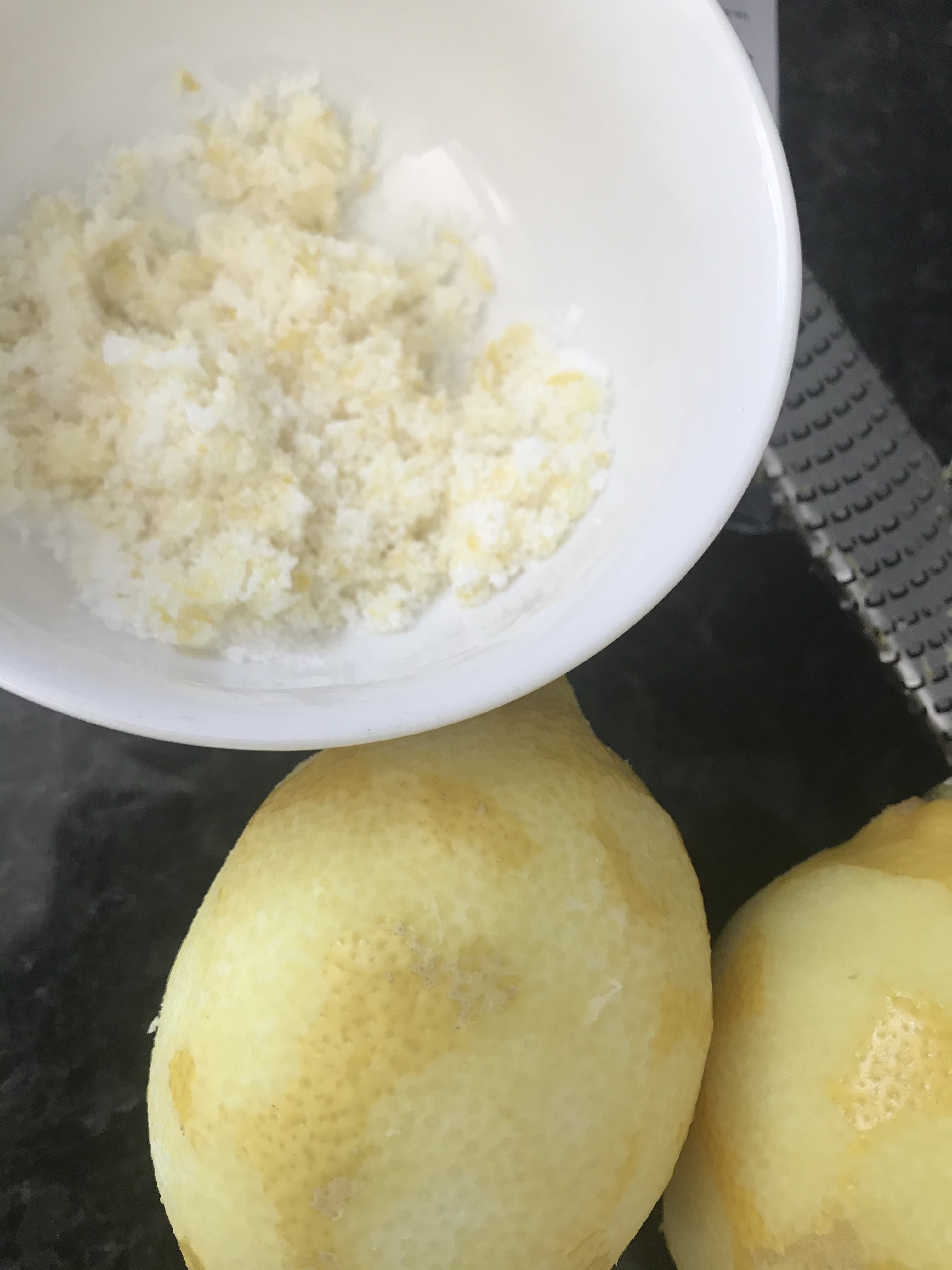 Method:
Preheat oven to 180C Fan / 200C or Gas 6. Grease and line a 20 x 30 cm baking tin or a 23cm square tin.
Here's a video showing the method: https://www.facebook.com/soraya.quigley/videos/pcb.3274667812551508/10217003629064060/?type=3&theater&ifg=1
Add the remaining lemon zest to the 80g caster sugar and mix.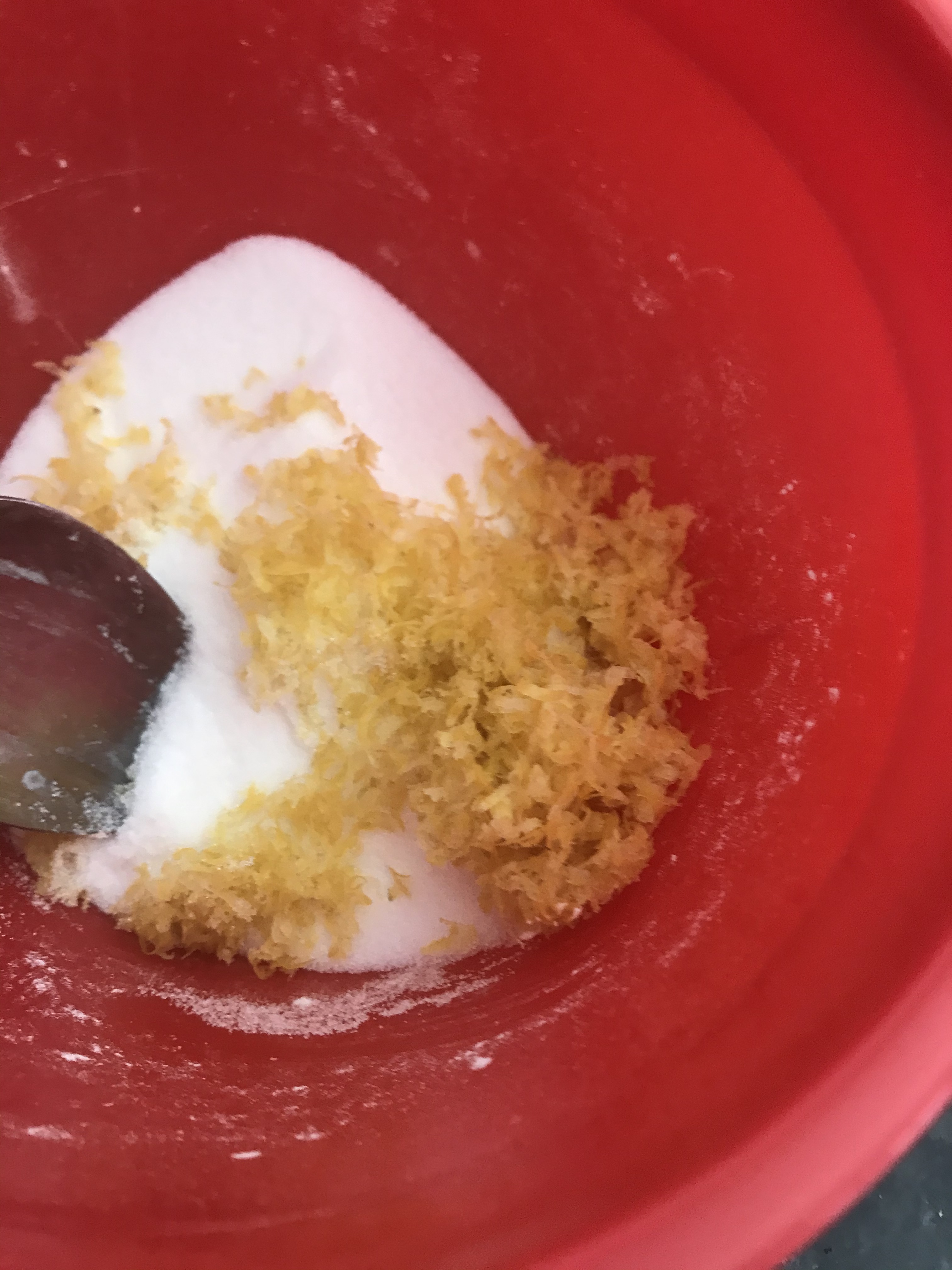 Place the cubed, cold butter, sugar, flour and xanthan gum into a food processor and whizz until you have what looks like breadcrumbs.
Add the beaten egg and water and pulse a few times till you get a soft dough forming.
Turn this dough out into the prepared baking tin and press out to the corners. Try and get an even a spread as possible. If you can, use a glove, or some baking paper or tin foil instead of pressing down with your hands. Liberally sprinkle about half of the the set aside lemon sugar on top of the shortbread.
Using a fork, pierce the shortbread all over before baking. This prevents it from puffing up and specially losing shape if you're using a mould.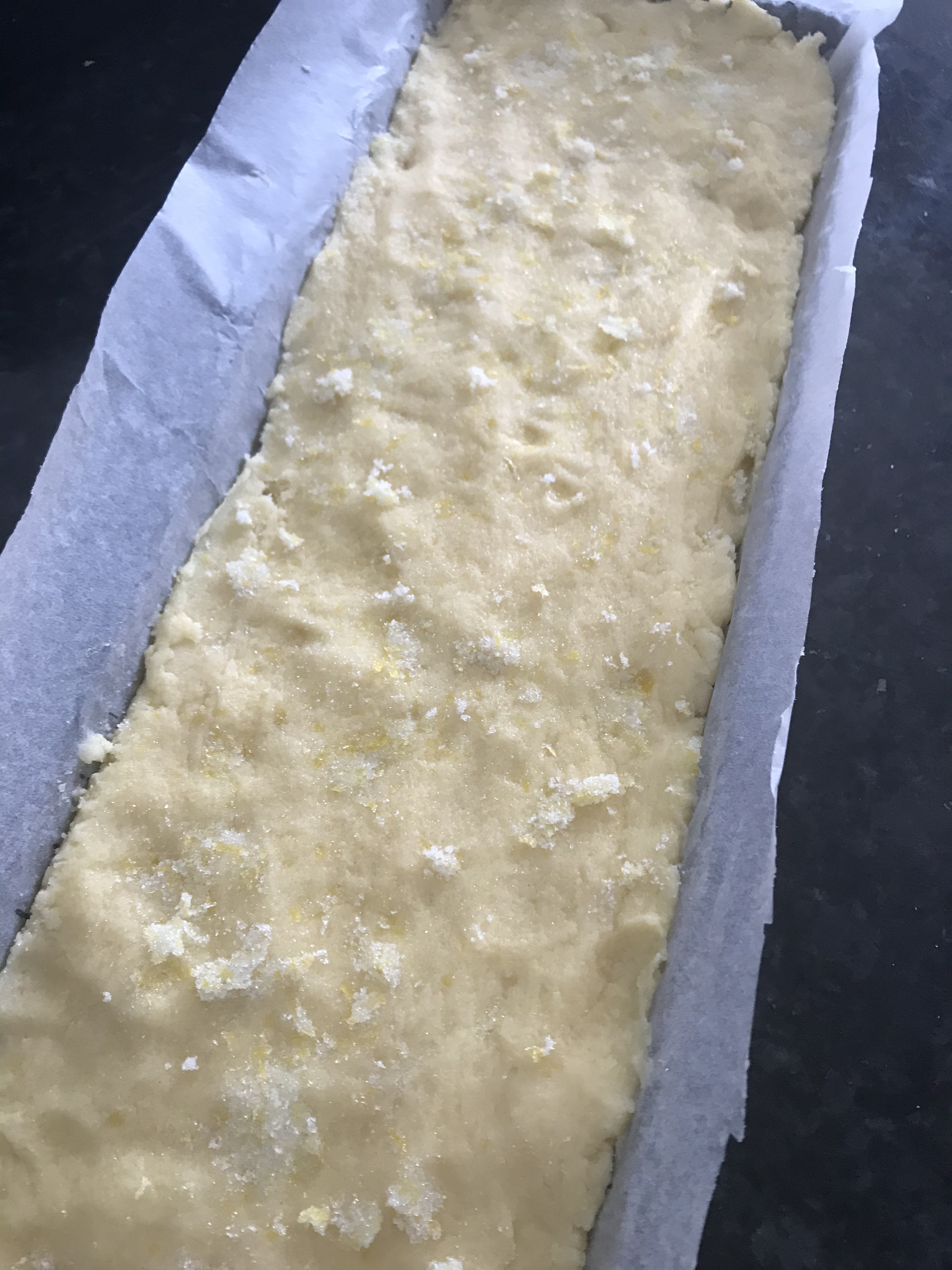 Bake in the preheated oven for 25 minutes. I found it better to place my tin below the centre of the oven as you're looking for a light golden colour.
Remove from the oven and sprinkle the remainder of the lemon sugar on top. Leave to cool for 10/15 minutes in the tin. Remove them and now is the time to cut them into your chosen slice sizes so you can have squares or rectangles.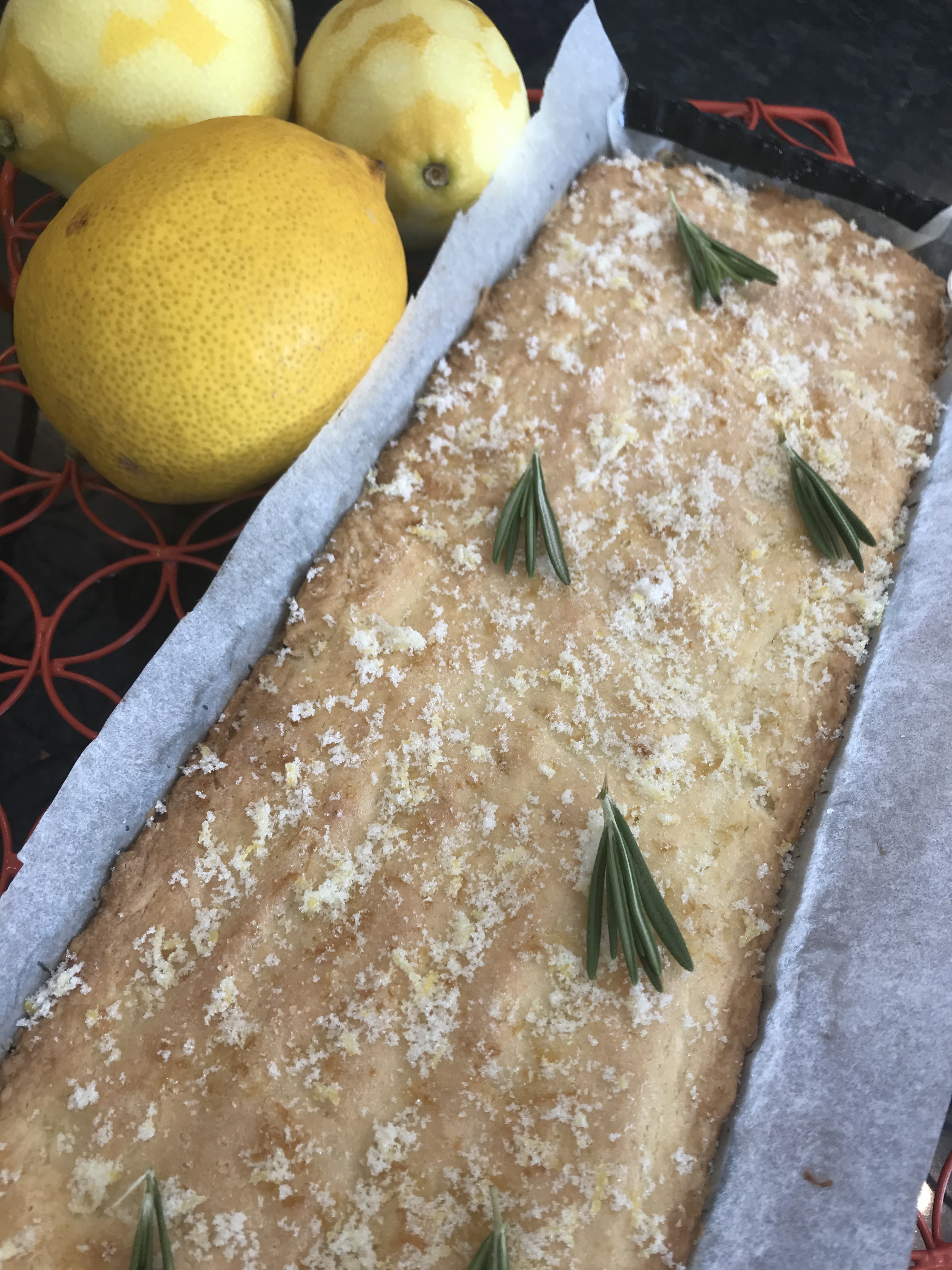 Not wanting to hold you back with any creative juices that may flow, you can melt chocolate and dip half of each shortbread piece into the melted chocolate. Use a combination of some white and some dark/milk chocolate.
You can drizzle melted chocolate in a zig zag pattern over all the shortbread.
If you have freeze dried raspberries, you could dip each shortbread square into melted chocolate and as it starts to set, sprinkle some dried raspberries on the chocolate for a really fancy finish!
Bake with love
Soraya x