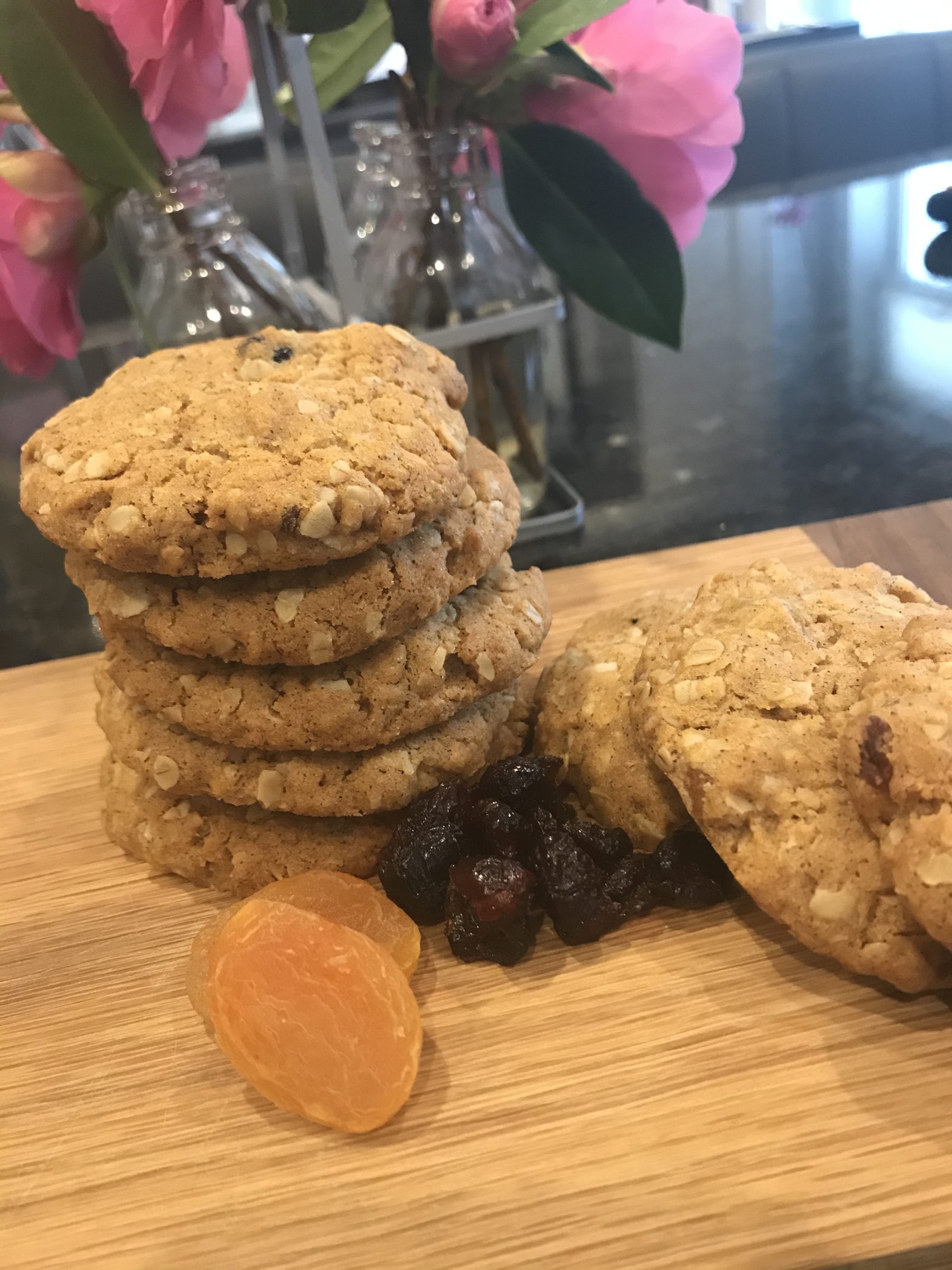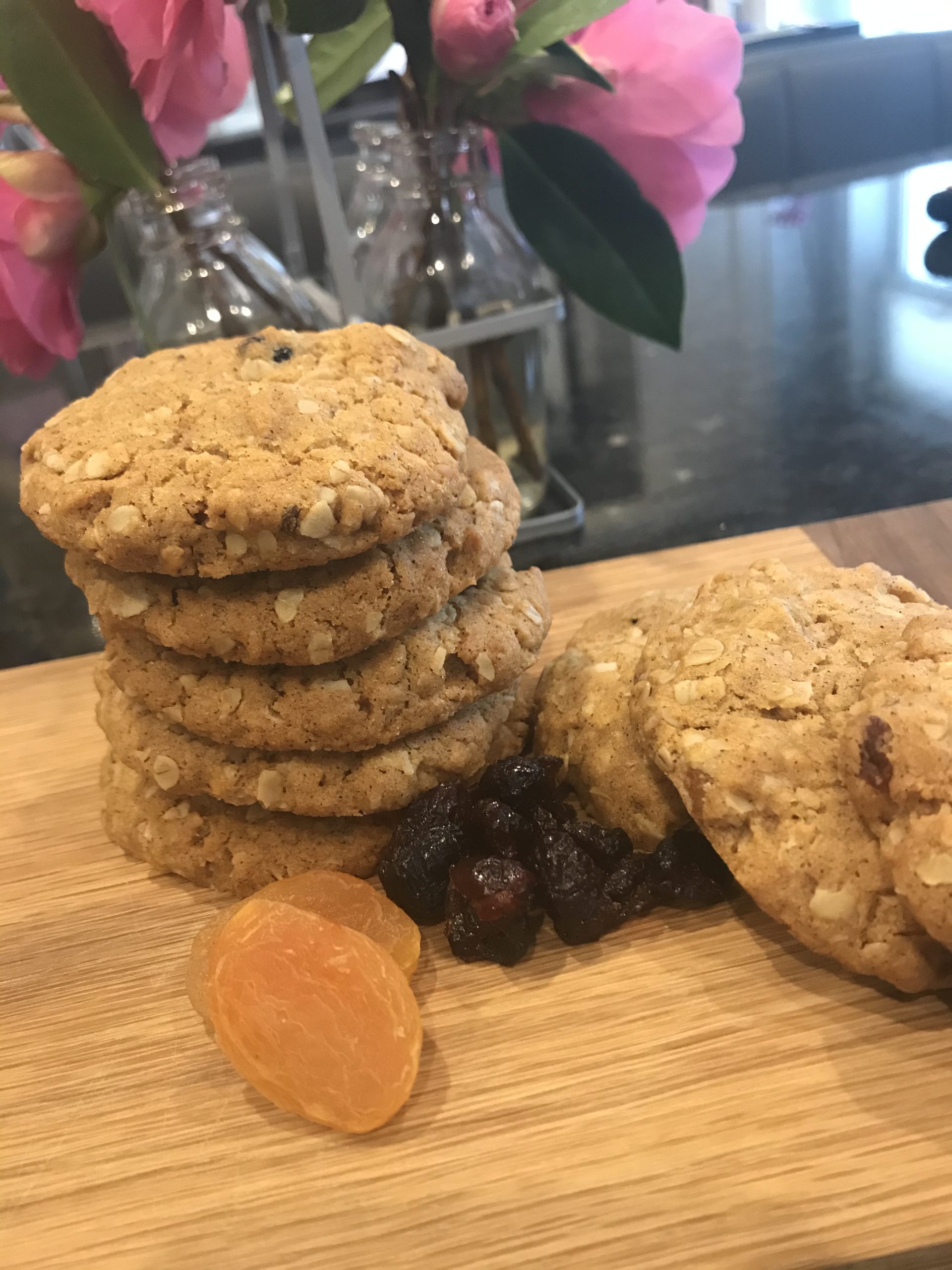 If there's a recipe that I would really urge you to make, it's these cookies. They are so good. So Moorish, chewy, full of healthy oats and healthy dried fruits. You just need a microwave to melt the butter and golden syrup and a wooden spoon. 20 minutes in a low oven and gorgeous cookies to make everyone happy! Please make them!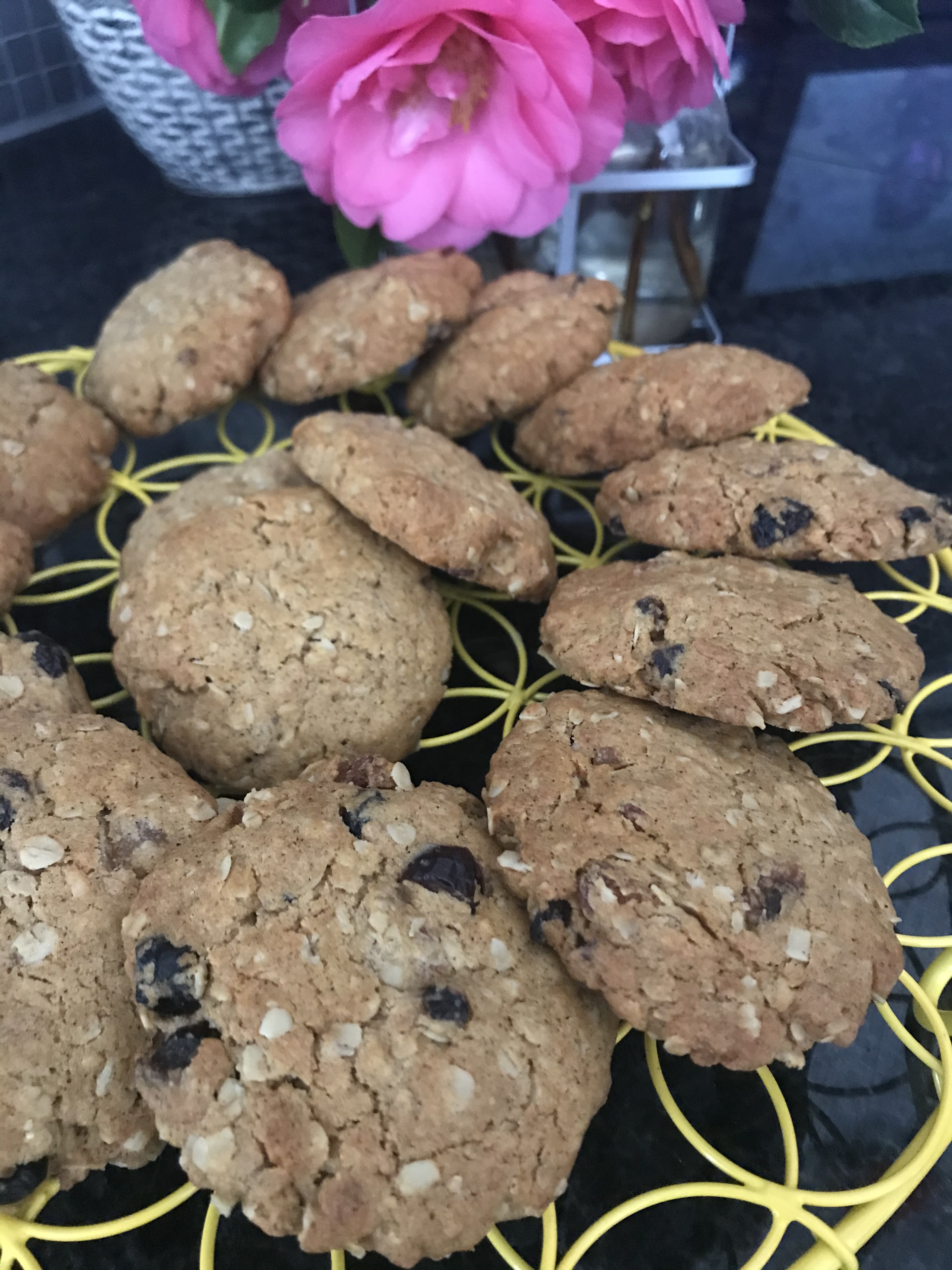 For this recipe, I used a combination of dried cranberries, dried apricots and desiccated coconut. I reduced the sugar content and even with this reduction, we still found them to be plenty sweet.
The method is a little different than when making a normal cookie so please do read the method and follow the process otherwise I won't be able to guarantee a great result.
Here's a 5 minute video with a "how to": https://www.facebook.com/soraya.quigley/videos/10217107843349352/
Ingredients:
Step 1:
90g gluten free oats
150g gluten free plain flour
1 tsp xanthan gum
80g caster or coconut sugar (if you prefer a less sweet taste, reduce this to 60g)
35g dried cranberries
55g chopped apricots
35g desiccated coconut
1 tsp cinnamon (optional)
Step 2:
125g butter
2 tablespoons golden syrup (you can use honey too)
1/2 teaspoon bicarbonate of soda
1 tablespoon warm water
Method:
Preheat oven to 150C Fan (170C conventional) or Gas 3. Line a baking tray with parchment.
Using the ingredients from Step 1, add all these ingredients into a large bowl and mix together.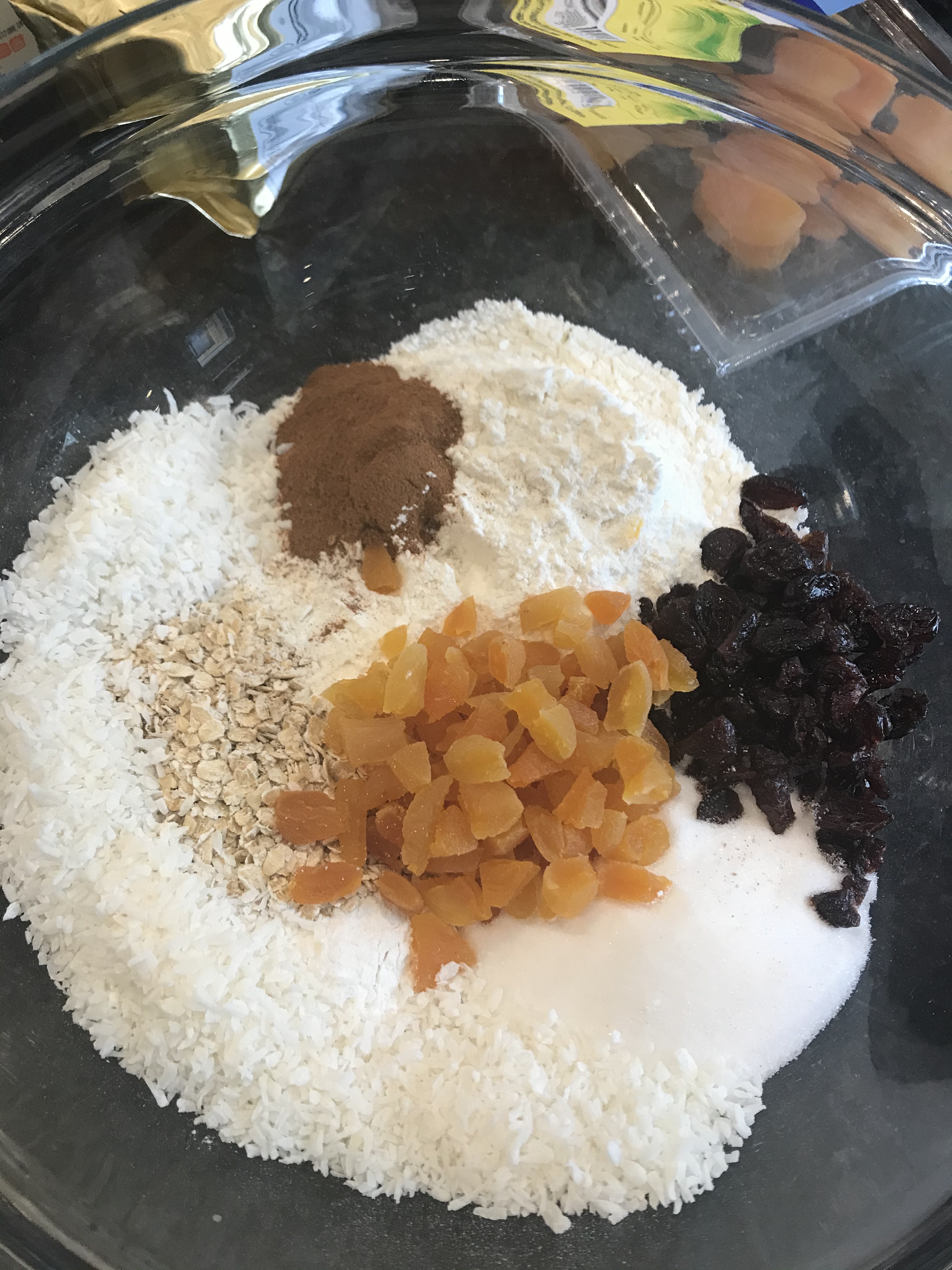 From the Step 2 ingredients, melt the butter and golden syrup together.
Mix the bicarbonate of soda and warm water together in a small cup and add this to the melted butter. The heat of the butter may cause the bicarbonate of soda to fizz a little.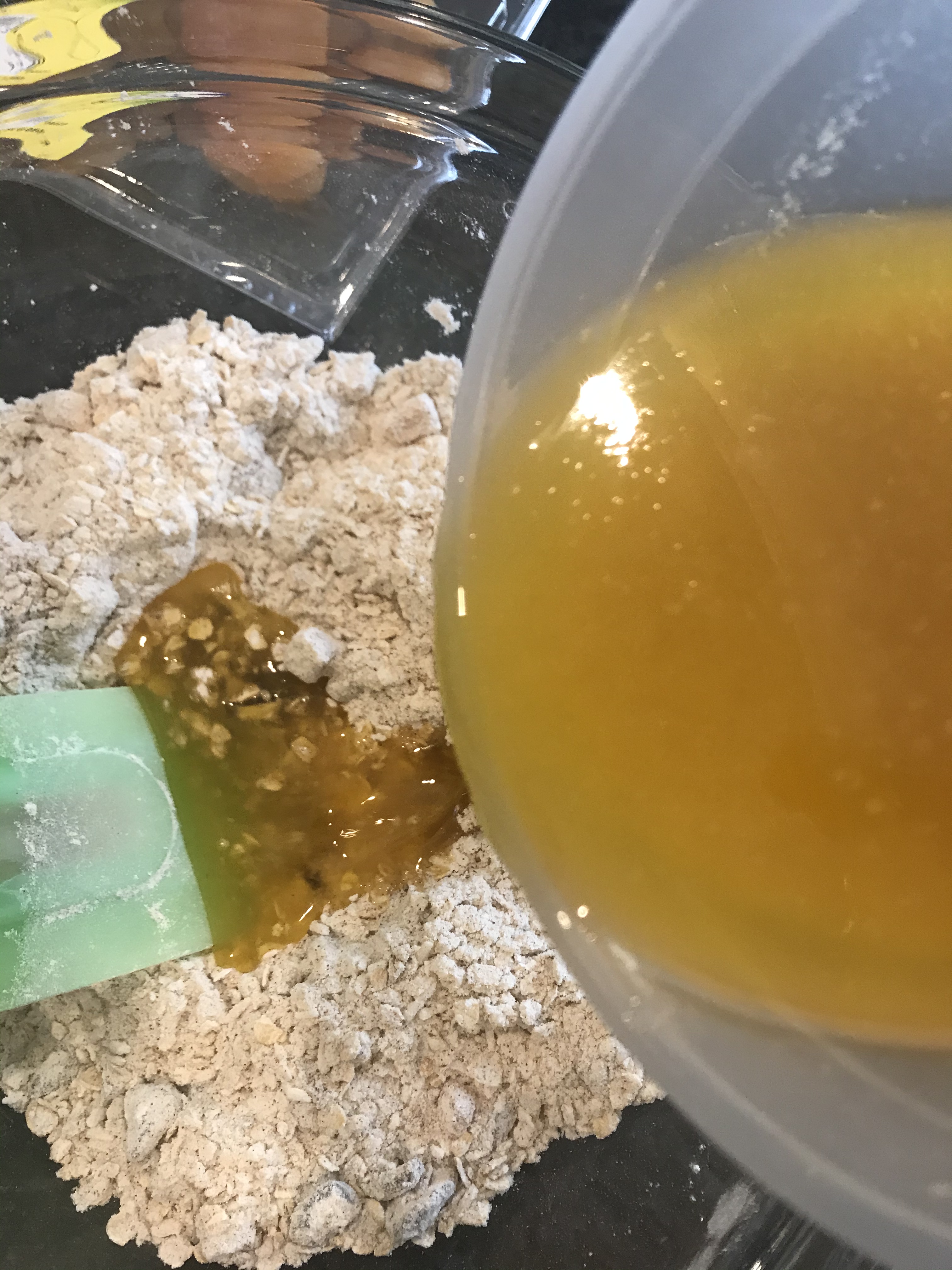 Add these liquid ingredients from Step 2 into the large bowl containing all of the dry ingredients from Step 1. Mix well making sure to get the oats and flour from the bottom of the bowl. It's a bit of a stiff mixture.
Using your hand, take dessertspoon sized pieces and form into a ball. Place these on the prepared tray and squash down a little.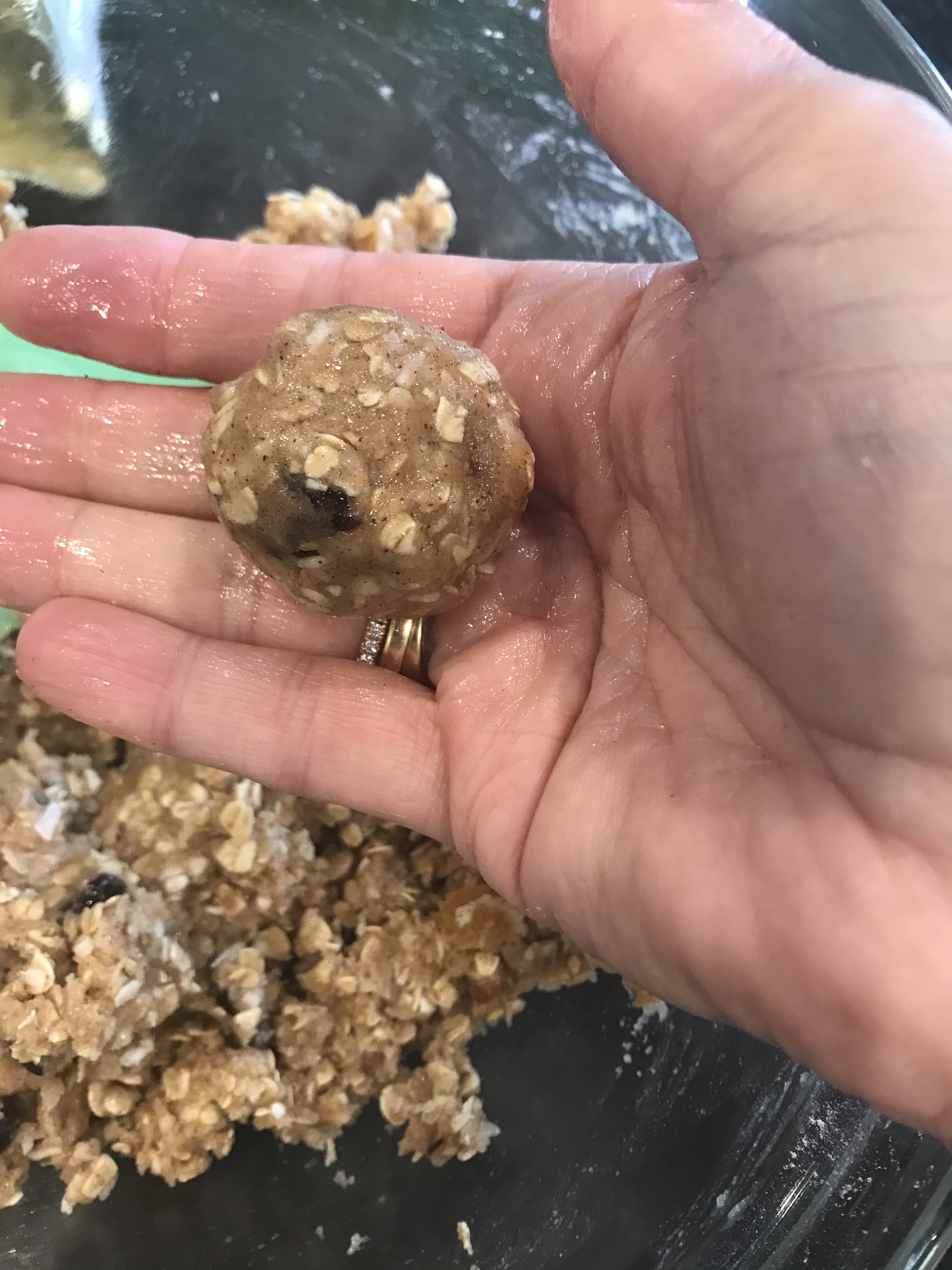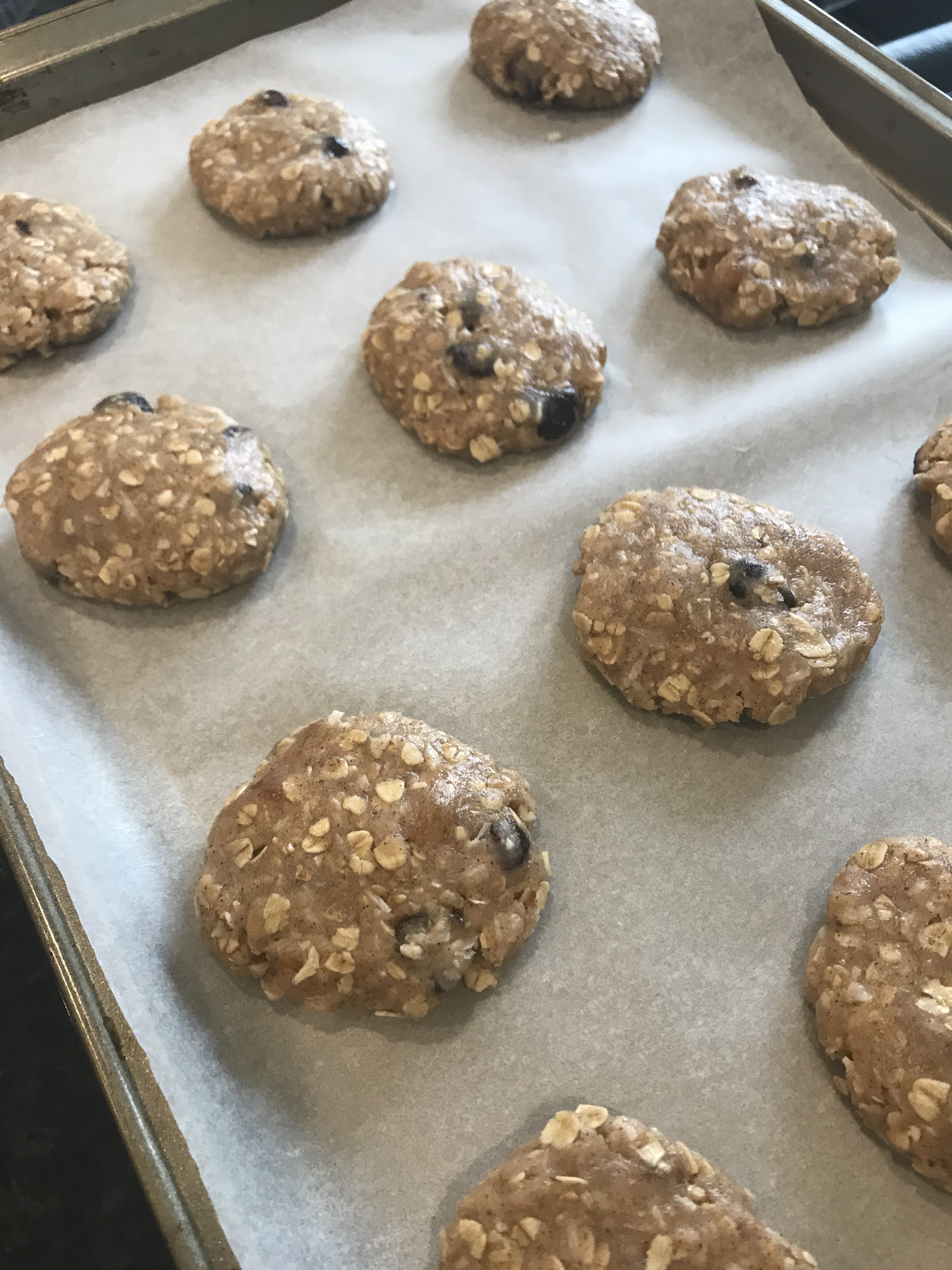 Leave a little space between each but they don't spread much. Bake in the preheated oven for 20 minutes. Remove and leave the cookies to cool on the trays. They will become chewy and totally delicious!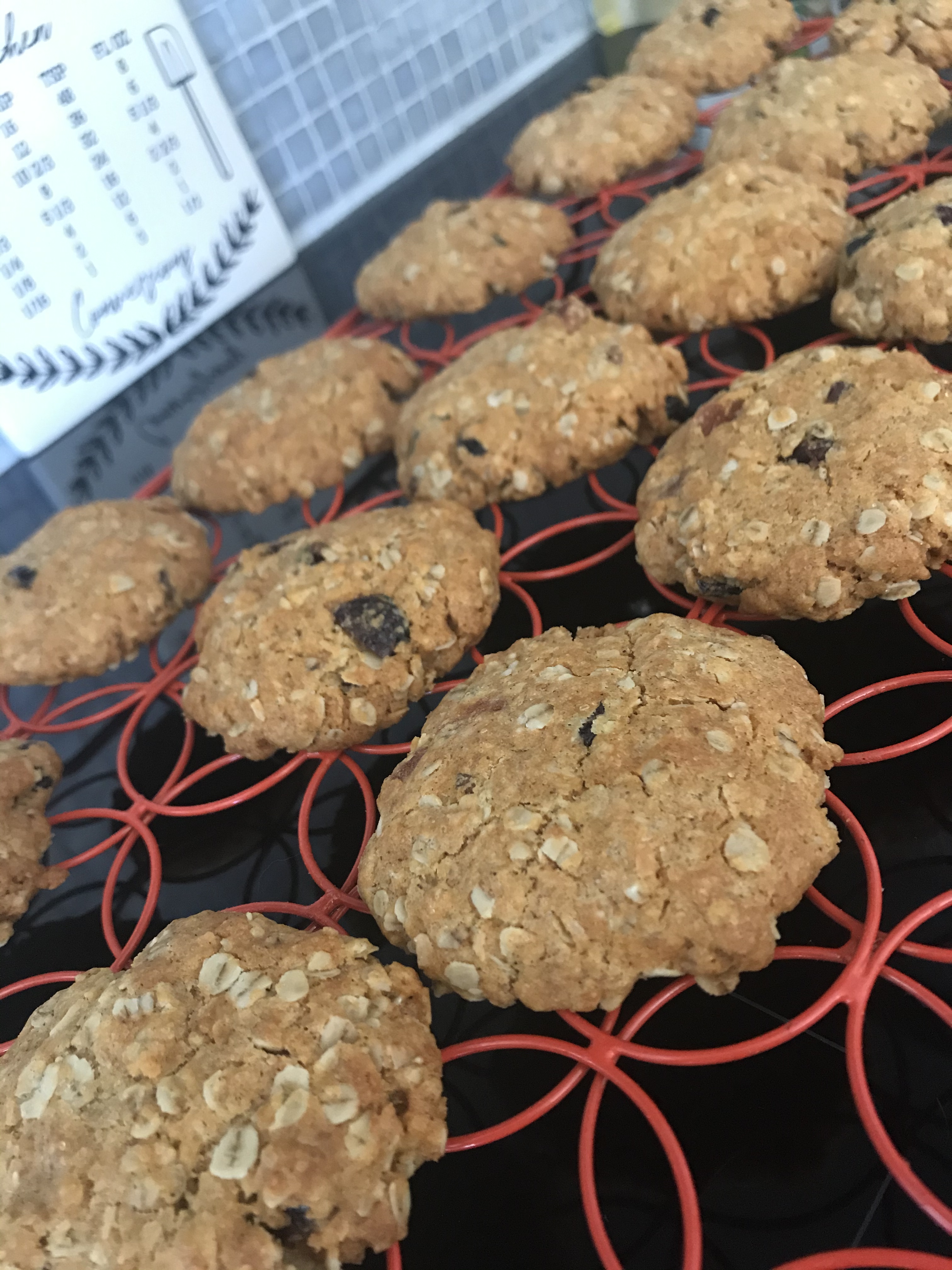 Let me know if you make them. Bake with love, enjoy!
Soraya x