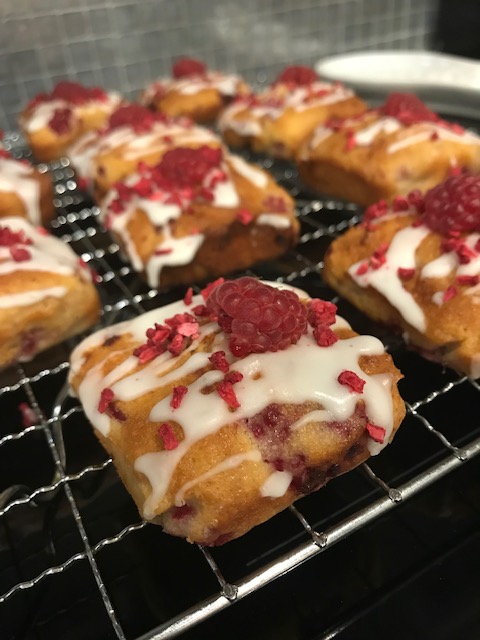 I'm such a fan of almond flavours which of course lead into bakewell. Any version of a Bakewell is a winner with me. I absolutely love the flavours but I do understand that sometimes, you don't want to make the different elements needed for a traditional Bakewell Tart so thanks to Lakeland UK, these gorgeous little Bakewell Squares are a very simple yet delicious way to get that hit.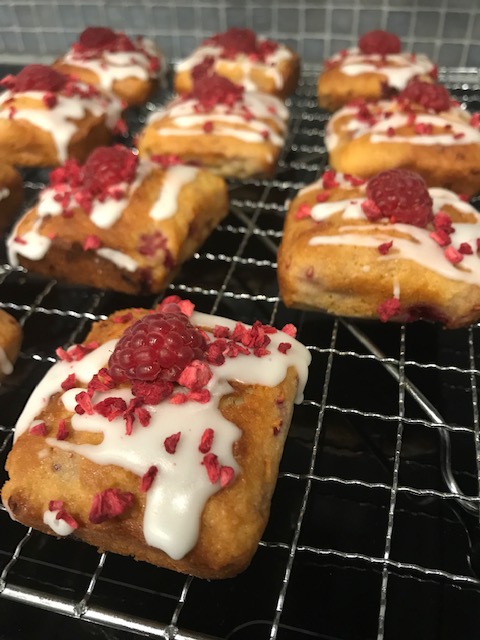 Now the lovely folk at Lakeland UK have access to all sorts of fantastic bakeware and as much as I'm doing my best to collect ALL of them, I didn't have this one which the original recipe was made in. If you fancy treating yourself, here's the link: https://www.lakeland.co.uk/70178/Lakeland-12-Hole-Loose-Based-Mini-Loaf-Tin but I did have their Square Loaf Tin which I used instead.
To make sure there were no sticky accidents, I sprayed each one and then lined with a thin piece of parchment for easy removal. I know it may look like it's tedious but honestly, it only took a few minutes and resulted in perfect baked treats!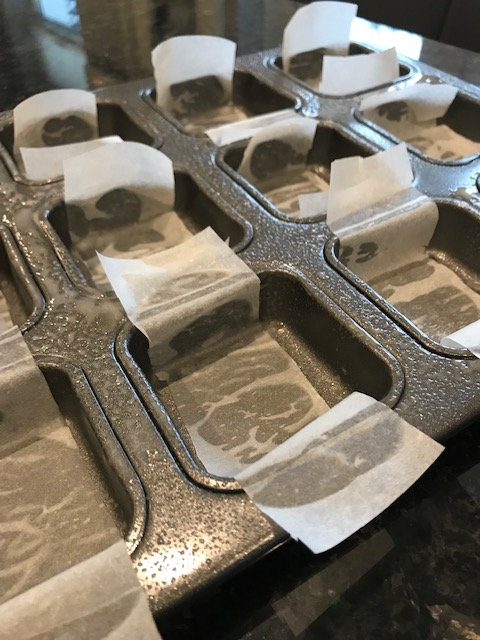 If you don't have any type of small, individual sized tins, you could make this recipe in a brownie tray or swiss roll tin and then once cooled, slice into rectangular pieces to serve. I haven't tried it yet but I think it would also work in a 20cm square tin also. Just make sure to grease well.
Ingredients:
80g butter, softened
80g caster sugar (I used 60g)
2 large eggs, beaten
1/2 tsp almond or vanilla extract (I think Almond gives it a more "Bakewell" flavour)
80g self raising flour
80g ground almonds
50g / 60g fresh raspberries
To decorate:
80g icing sugar
2 tbsp lemon juice
Flaked Almonds to top (Optional)
Some raspberries to top
Method:
Preheat oven to 180C (Fan)
In a large bowl, beat the butter and caster sugar together until light and creamy.
Gradually add the beaten eggs and beat well between each addition.
Stir in the almond extract.
Fold in the flour and ground almonds till everything is combined.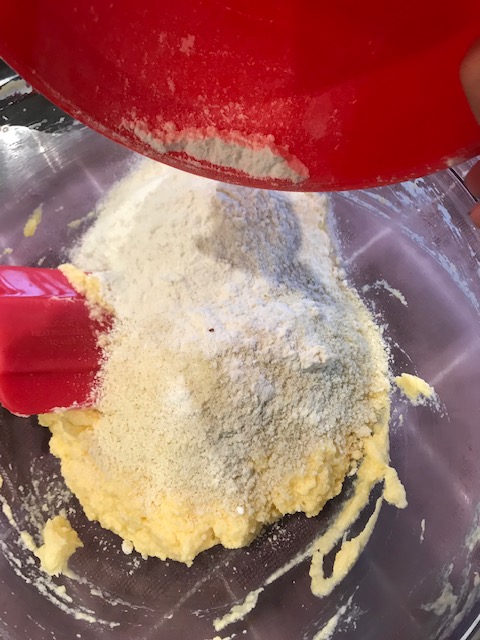 Next gently, fold in the raspberries so they don't break up too much.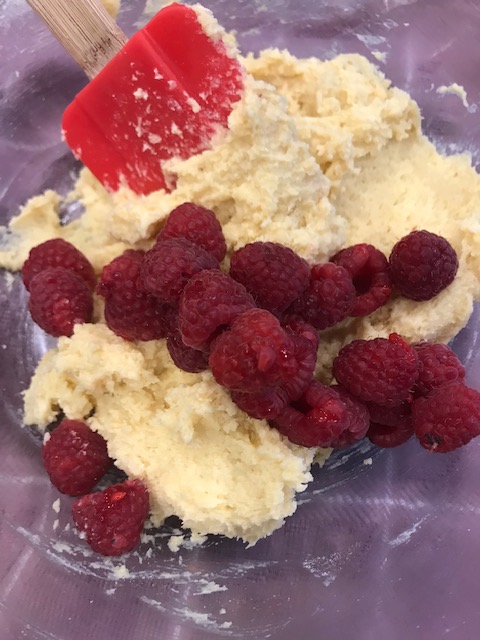 Spoon the mixture into the tin and level the tops with the back of a spoon.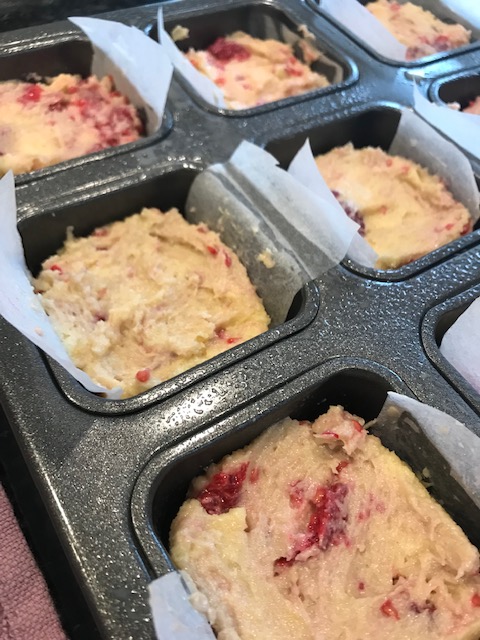 Bake for 22 / 25 minutes until they are a nice golden colour. Remove from the oven and cool in the tin for 10 minutes before lifting out and cool completely on a wire rack.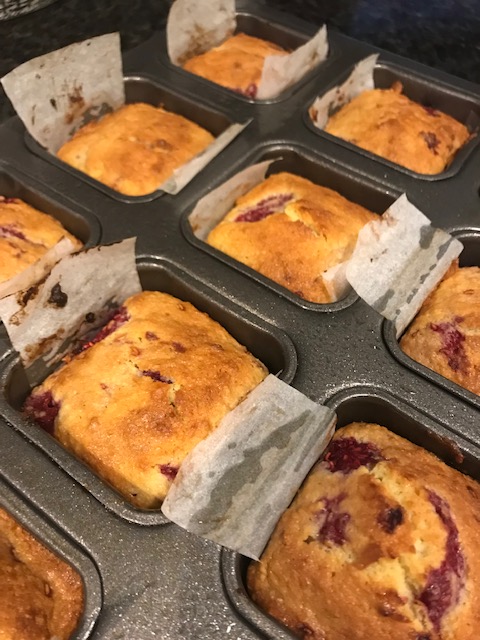 To decorate, mix the icing sugar and lemon juice and stir well to get a nice consistency for drizzling. Once totally cooled, decorate each cake with a drizzle of icing, sprinkle some flaked almonds (if using) and top with a raspberry. I had some freeze dried raspberries which I used to finish them off.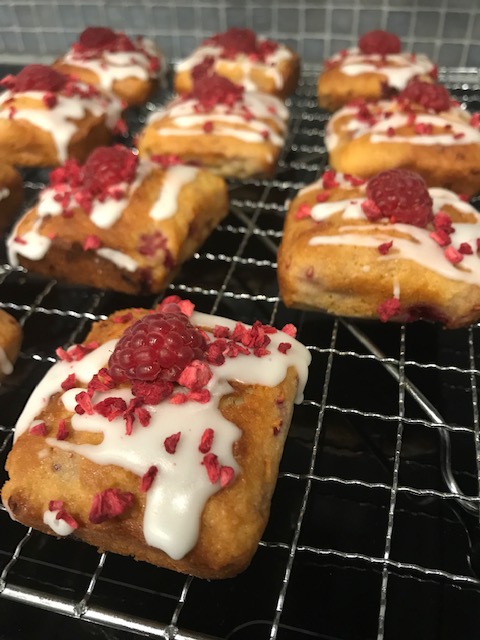 Bake with love
Soraya x