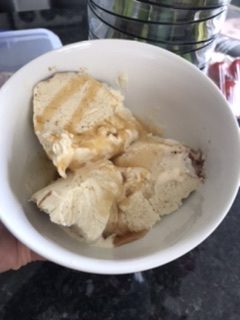 Most of my other ice cream recipes use condensed milk and they are all really good. As peaches are in season, I tried a recipe with fresh peaches and using the same method. I had no complaints, everyone loved it but I wasn't happy. I felt the condensed milk was the primary flavour instead of the peaches so I set about trying to work around this.
I'm happy to report that the second test worked out much closer to what I wanted to achieve 🙂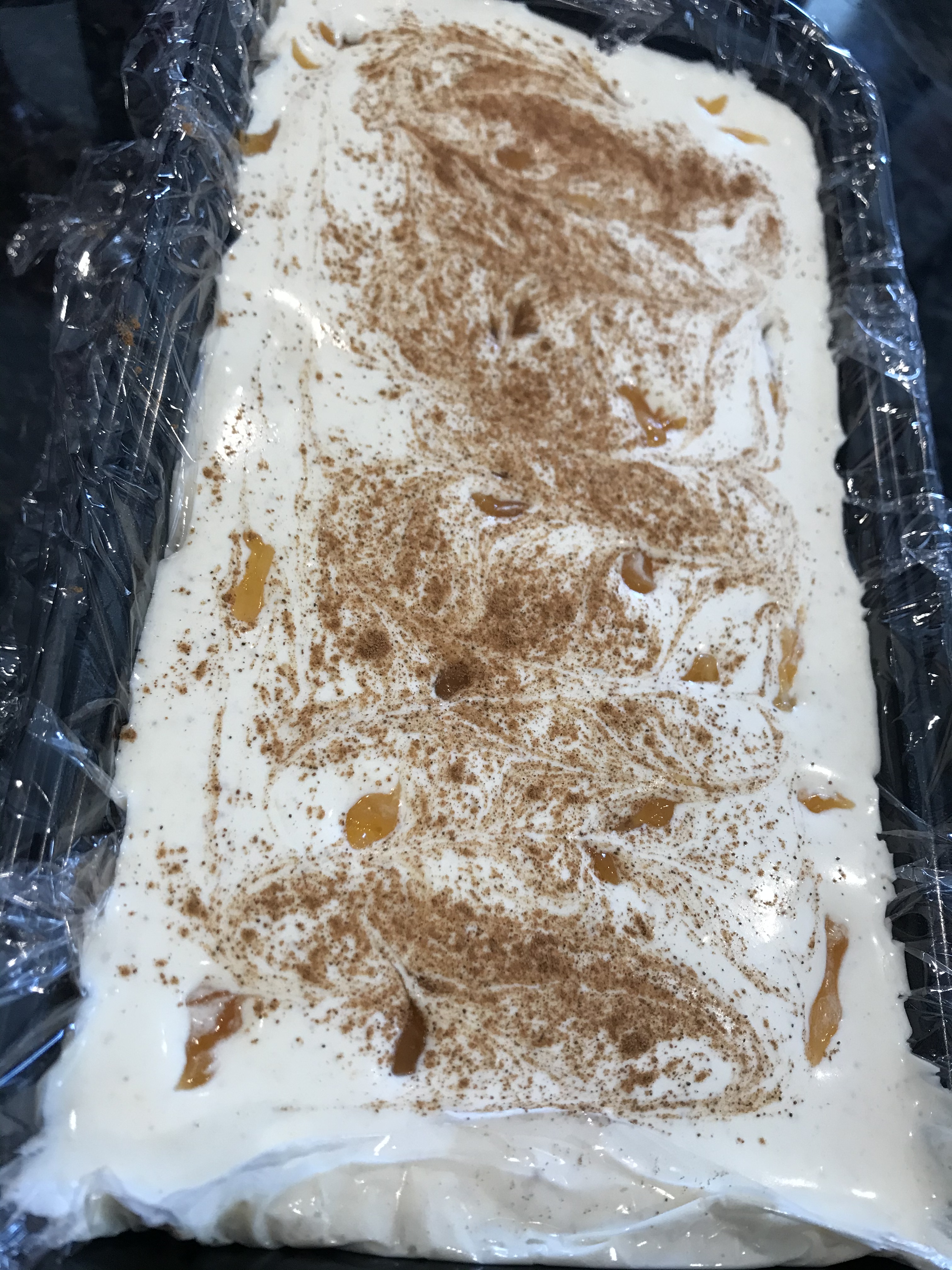 In place of condensed milk, I used a banana. I still used double cream as in the other recipes. I used a tin of peaches, drained them and then froze them along with the banana. You can use the pre-packed frozen peaches from supermarkets too.
I'll list some fun options below for you to try 🙂
Ingredients:
480ml double cream
1 frozen banana
150g frozen peach pieces
2 tbsp maple syrup (use Agave Syrup if you prefer)
1/2 tsp cinnamon
1 tsp vanilla extract
3 tbsp apricot jam, well stirred to loosen it up.
Add in optional: Raisins, Dried fruit such as pineapple, mango, papaya, etc.,
Method:
Using a 2lb loaf tin or any container that holds the same quantity. Line it with cling film and leave it hanging well over the sides so you can fold it over the top before freezing.
Blend the frozen banana and frozen peach pieces together until creamy. I put mine back into the freezer until needed.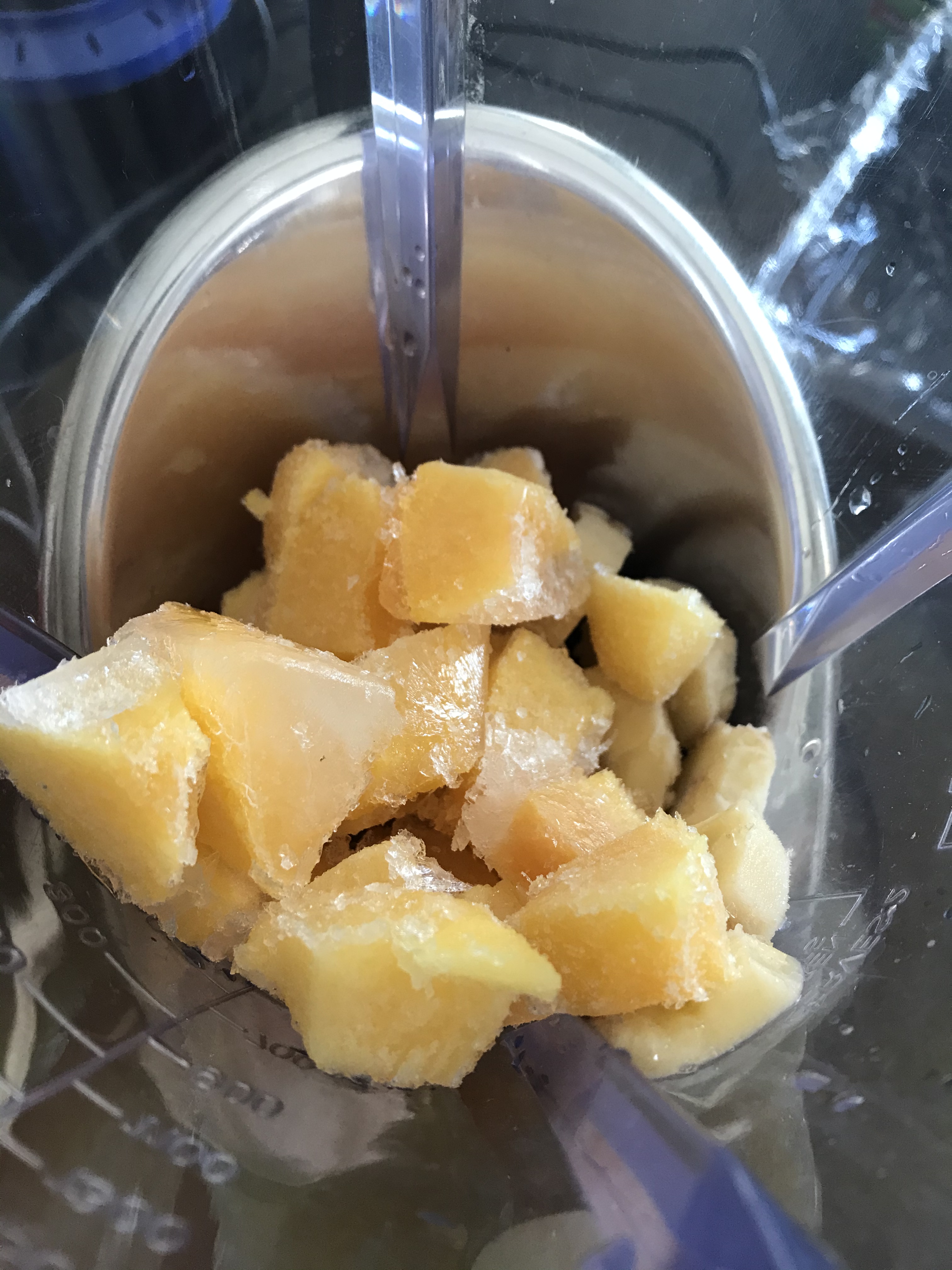 In a large bowl, beat the double cream on medium until you get soft peaks. Half way through, add in the maple syrup and vanilla extract.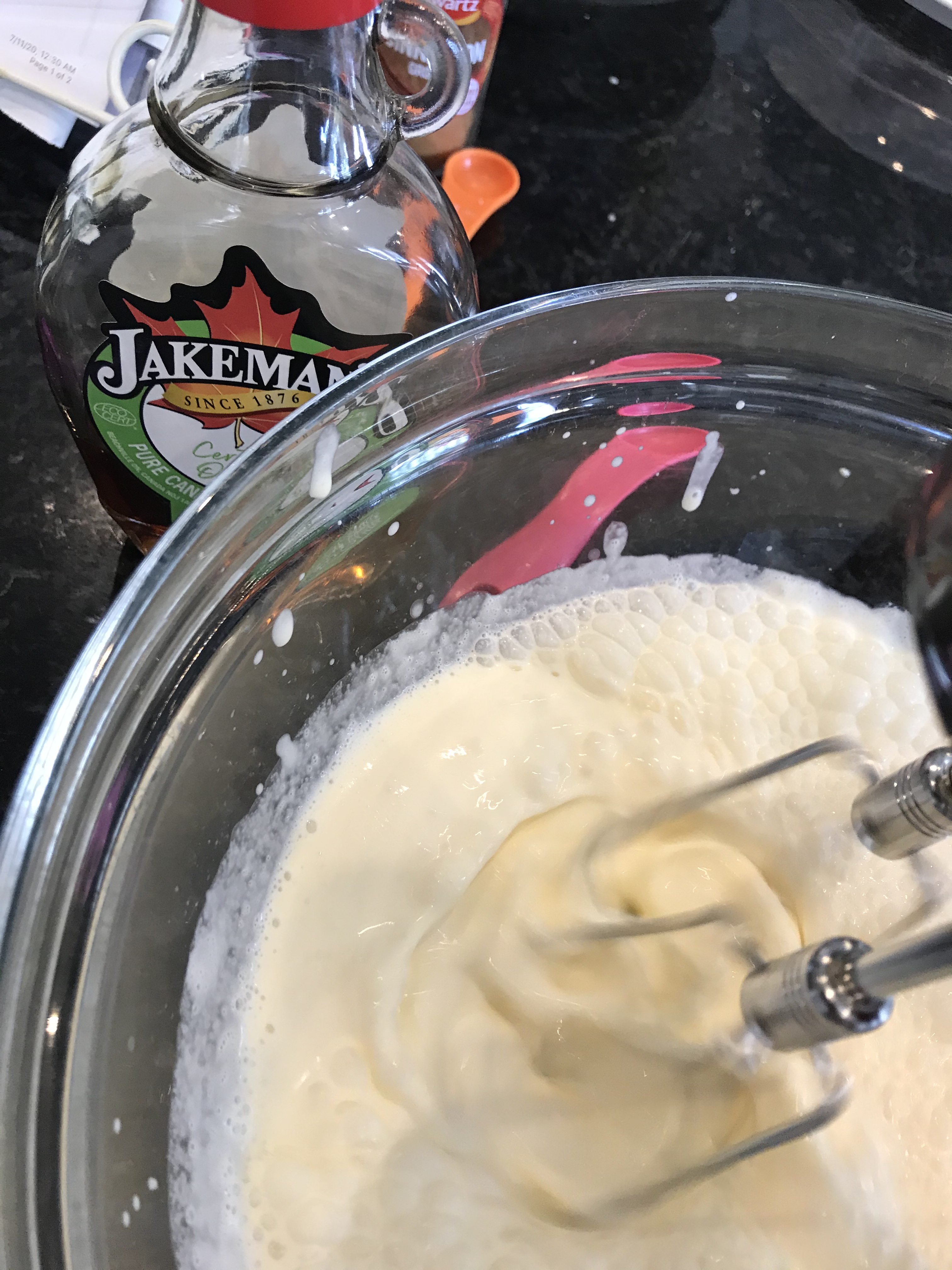 Fold in the banana and peach mixture along with the ground cinnamon until it's incorporated. If you want to add in extra options, now is the time.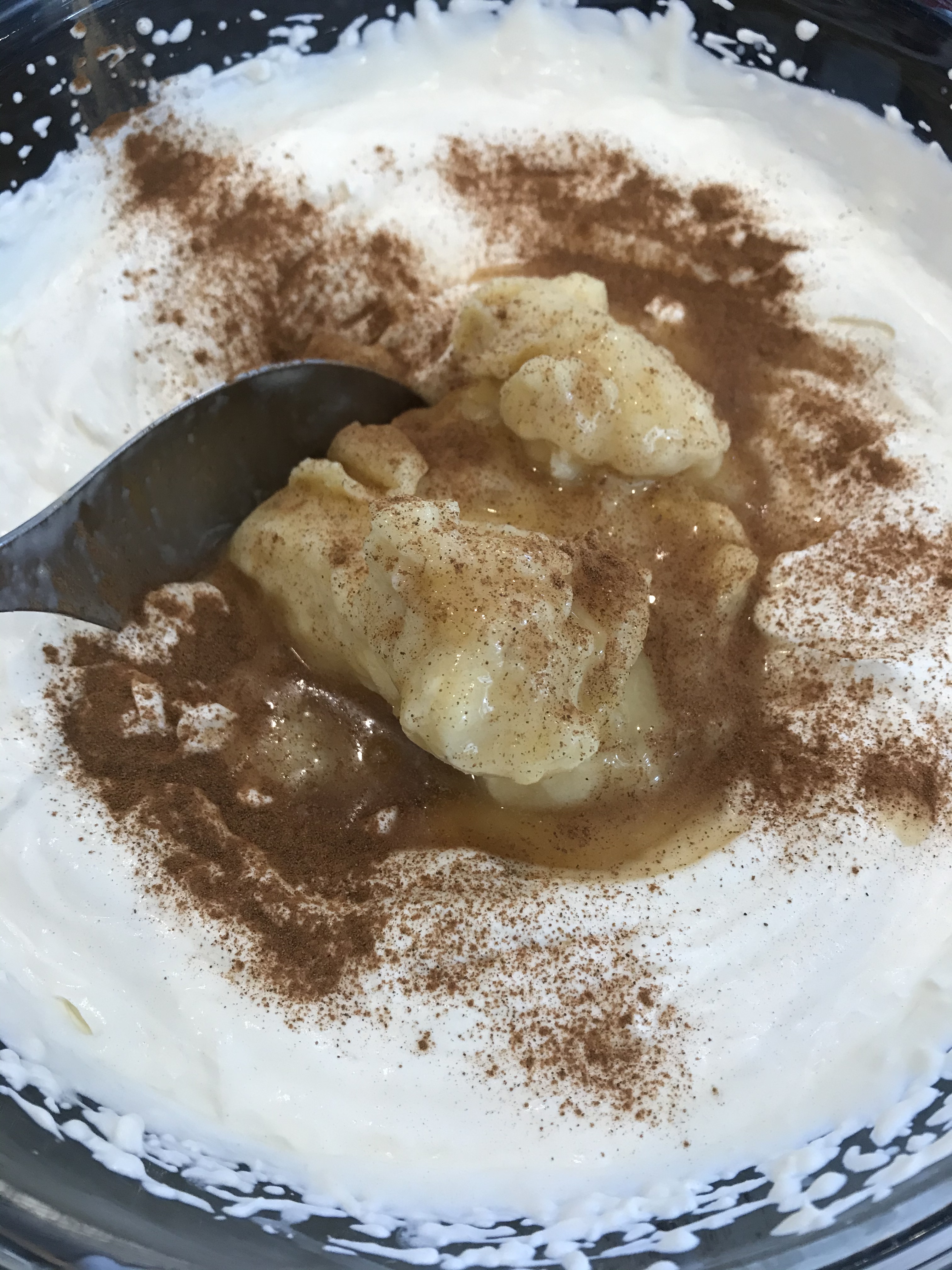 Pour this combined mixture into your prepared tin. Add the apricot jam and swirl through. Top with a sprinkle of ground cinnamon.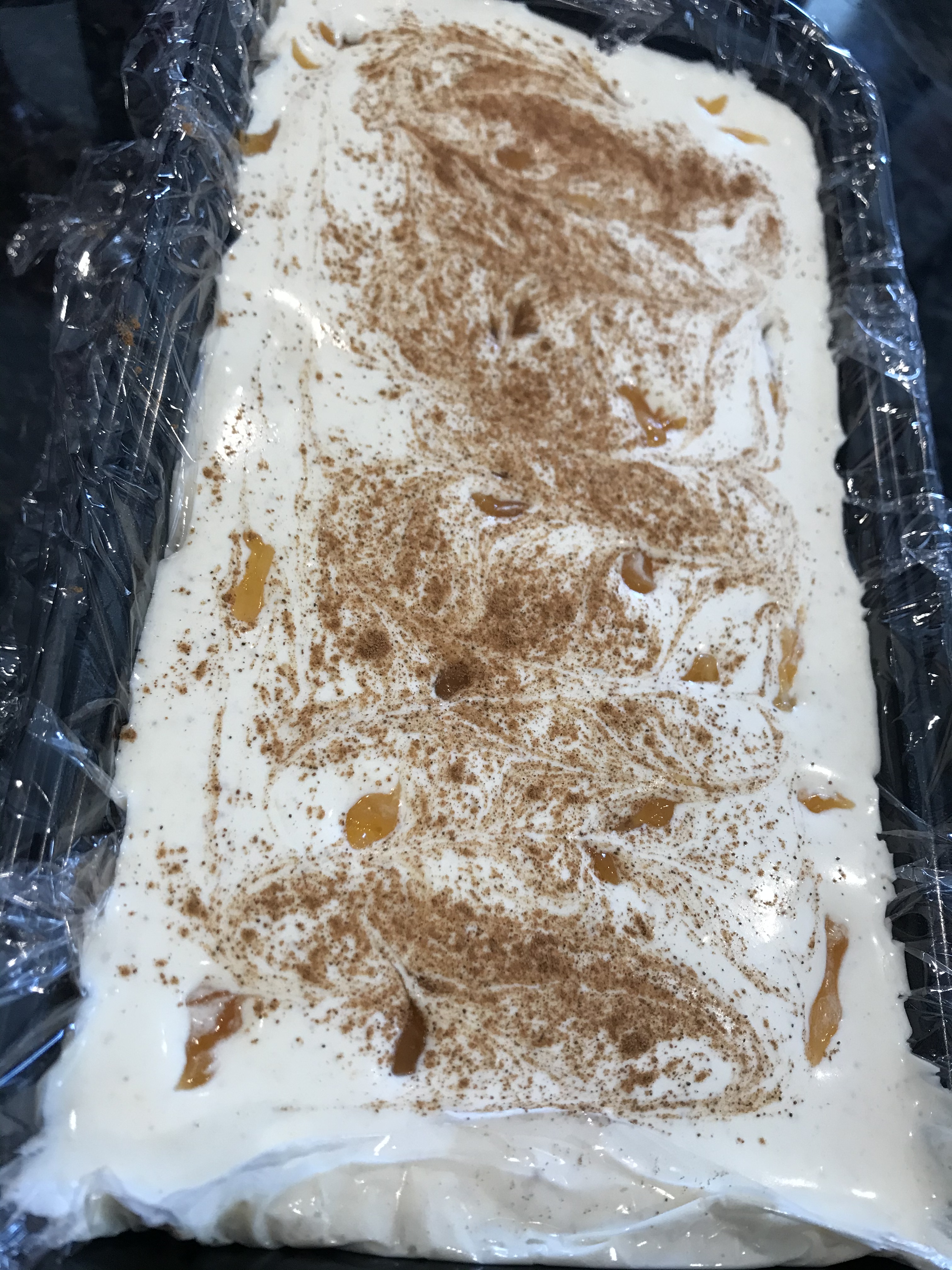 Lift the extra cling film and layer over the top of the ice cream. Place into the freezer for about 4 hours or till it's hardened.
When ready to serve, leave it out of the freezer for about 10 minutes and then scoop or slice as you prefer. Drizzle a little maple syrup over the top for a perfect finish!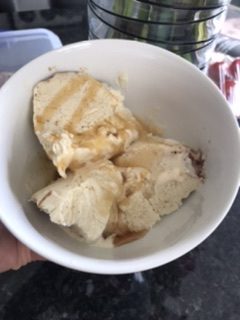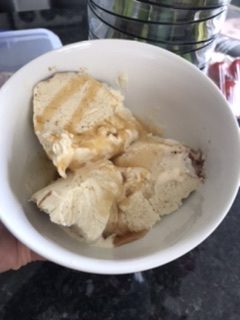 Options: Soak the raisins in 40ml rum for at least an hour to plump them up.
Options: Substitute raisins for chocolate chips or nuts
Options: Replace the frozen peaches with frozen mango or tropical fruit
Enjoy!
Made with love
Soraya x