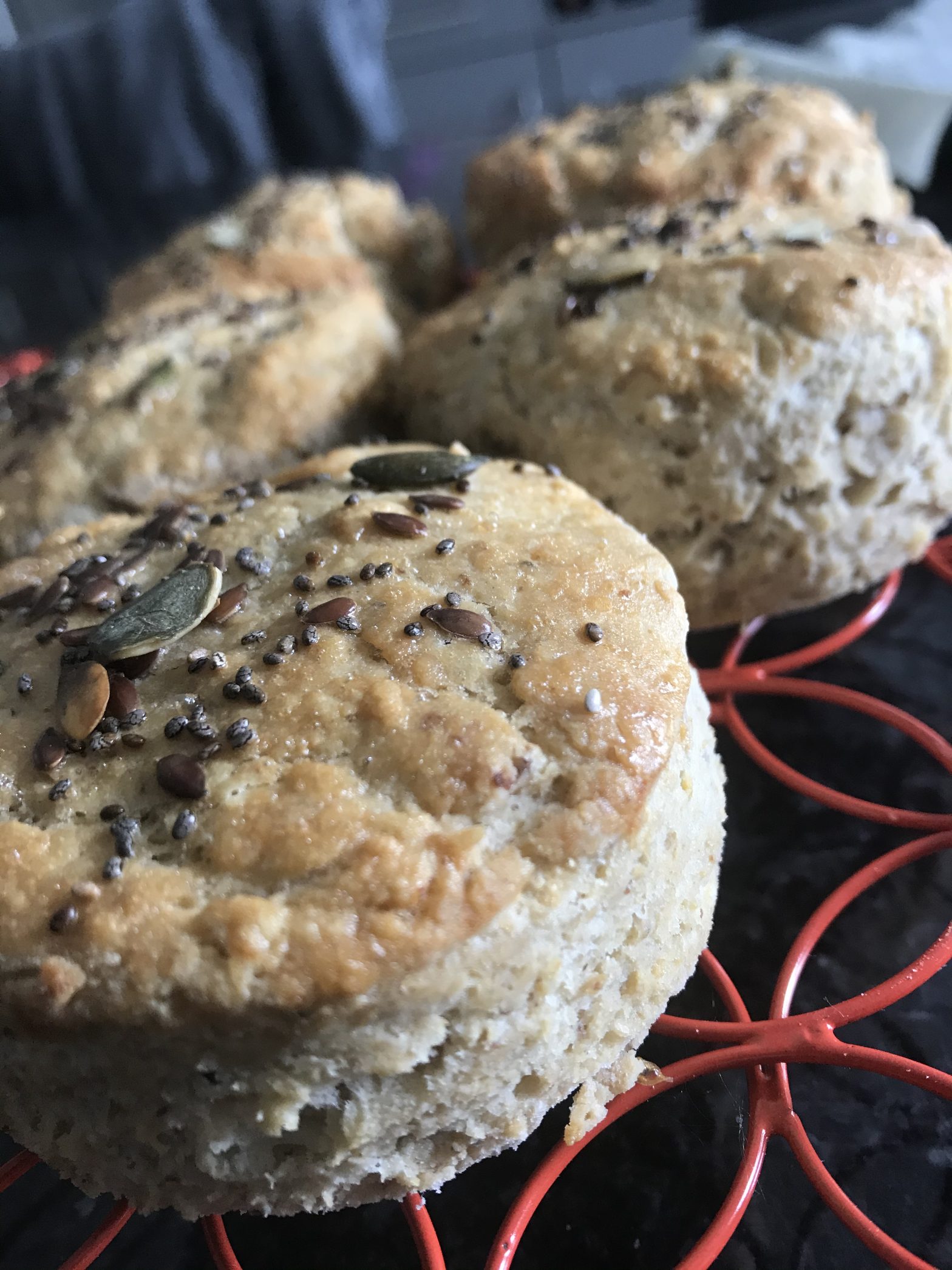 As much as I love a sweet scone, my heart probably lies firmly in the Brown Scone box. I really love a hearty brown scone. I love that I can decide to go with butter, or jam but if I feel like it, I can top with some cheese or whatever may take my fancy that day.
Unfortunately trying to find a gluten free brown scone has been almost impossible and I did try one but it was like eating grain from the miller (without the help of finer processes)!
So one day while I was making some gluten free brown bread, I thought …. this might work so I gave it a go and success! I know I'm going on a bit about it but honestly, I feel I came up with this idea and practically created a gluten free brown scone!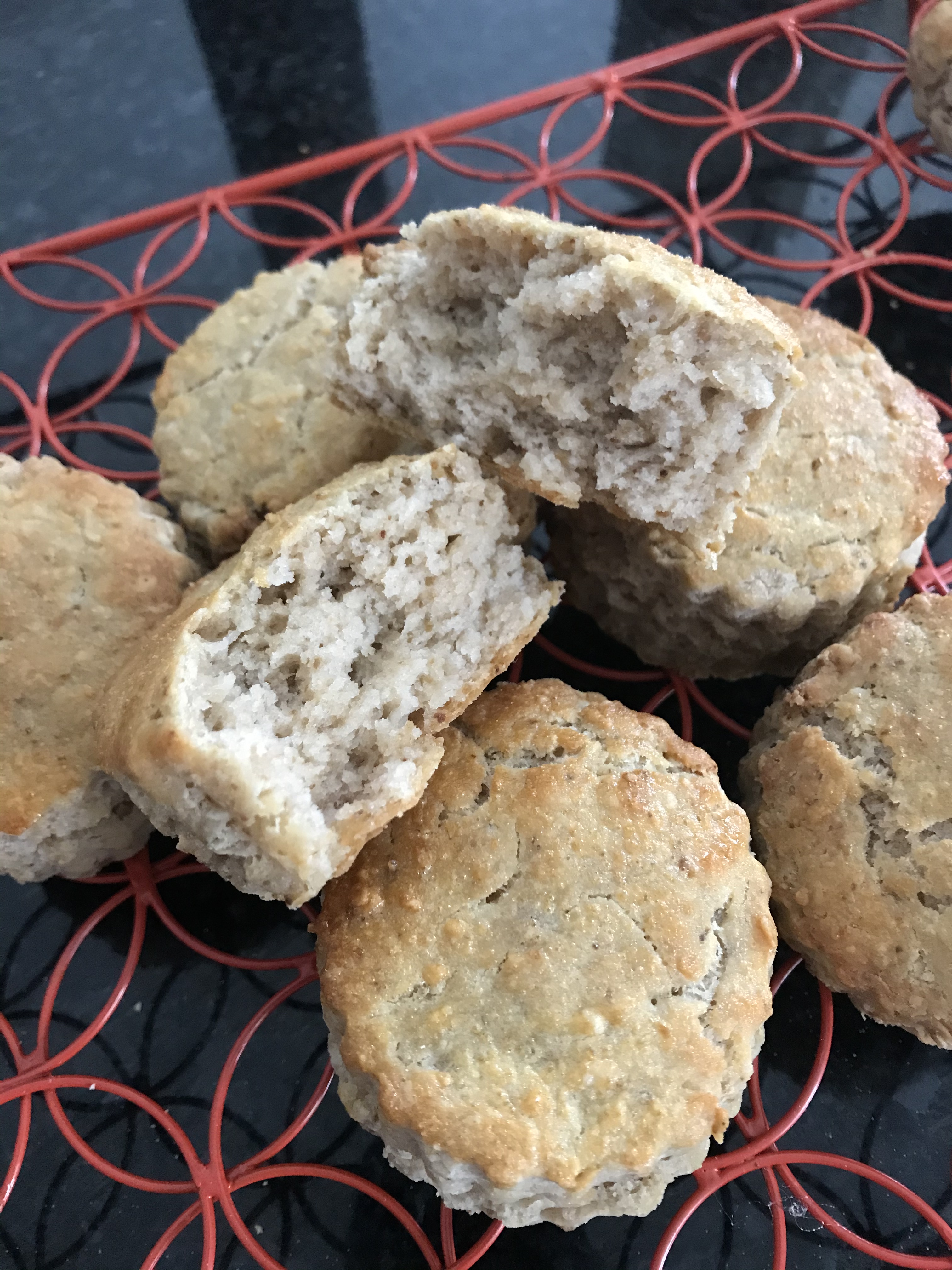 The possibilities …. the possibilities are endless! I've made them plain, added different seeds, made them with sundried tomatoes, used herbs, olives … it just goes on and on and I think that's why I'm a bit excited about these scones!
To make them, instead of buying a variety of expensive and hard to find flours, the lovely people at www.dovesfarm.co.uk have already done the hard work and they sell a flour mix which is used to make brown bread. This mix has everything you need to make delicious brown bread but also it's half of what I used to make my brown scones.
The Gluten Free Brown Bread recipe is here: https://www.cozebakes.com/2019/08/24/gluten-free-brown-bread/
Back to our scones …
Ingredients:
150g Doves Farm Brown Bread Flour
80g Rice Flour
2 tsp Gluten Free Baking Powder
1/2 tsp Xanthan Gum (I originally said not to add it in the video, but found it needed a bit)
1 tsp caster sugar
80g Butter, cold and cubed
200ml Buttermilk
1 large Egg
Method:
Preheat oven to 200C Fan and line a baking tray with parchment.
Sieve both flours along with the baking powder and xanthan gum into a large bowl. Tip in the remains from brown bread flour. Add the sugar.
Next add the cubed, cold butter and work it into what looks like large breadcrumbs. You can use your fingertips or a pastry cutter.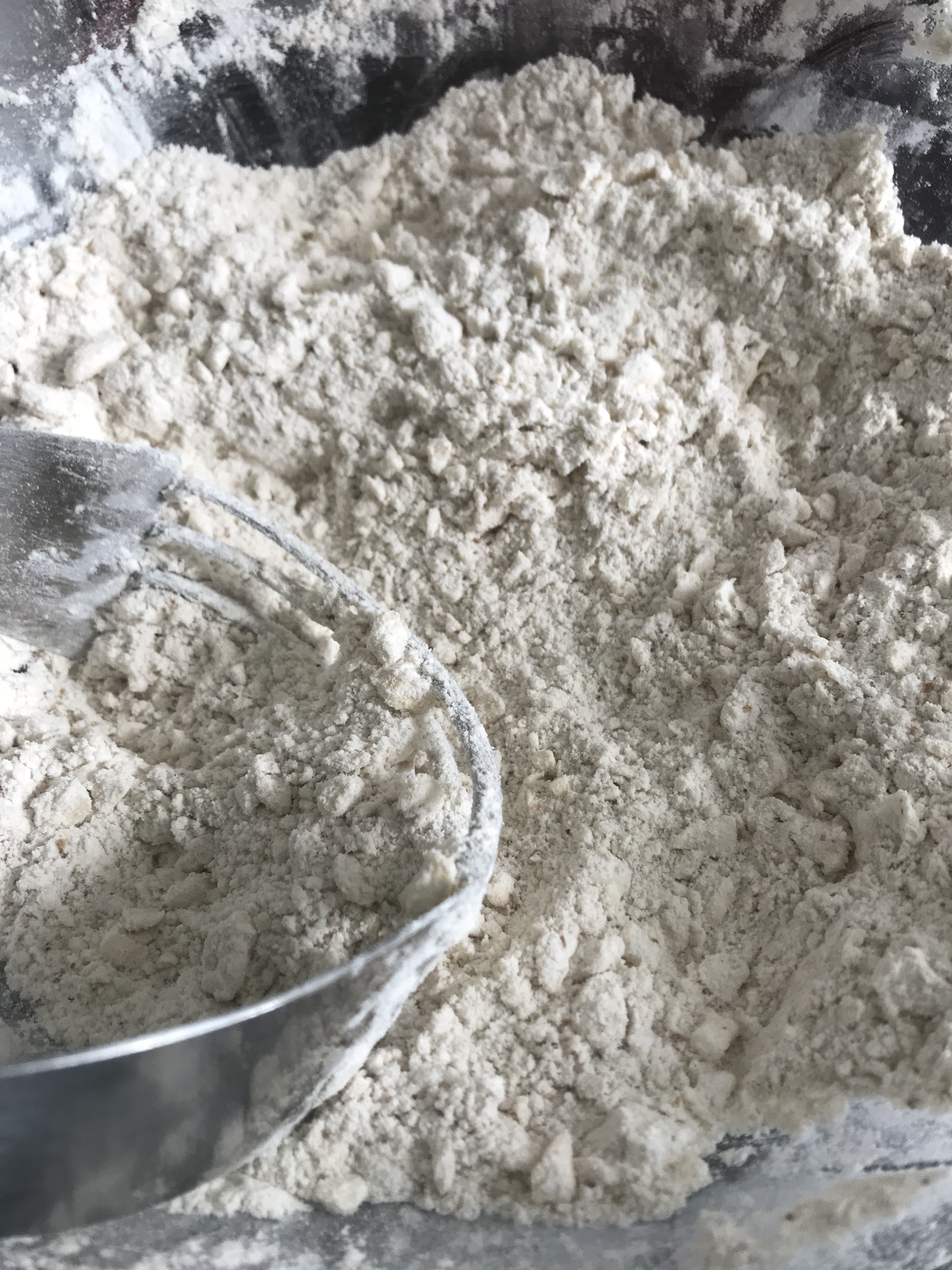 Add the egg into the measured buttermilk and whisk together. Then add about 3/4 of this to the centre of the dry ingredients. Using a palette knife or butter knife, work in the wet and dry ingredients until they are almost forming a dough. Here you can add in any seeds or other ingredients you may fancy. If the mixture is still too dry, add a little bit of the buttermilk mix and work it gently again.
Once it's just coming together, tip it out onto a floured worktop or surface and knead gently, just a few turns to bring it together into a soft, workable dough.
Using your hands, shape the dough into a circle and make sure to leave it at a good height. Scones don't do a lot of rising so the height you put them in will be about the height they come out.
Cut out the size you want and gather the dough again, till it's all used up.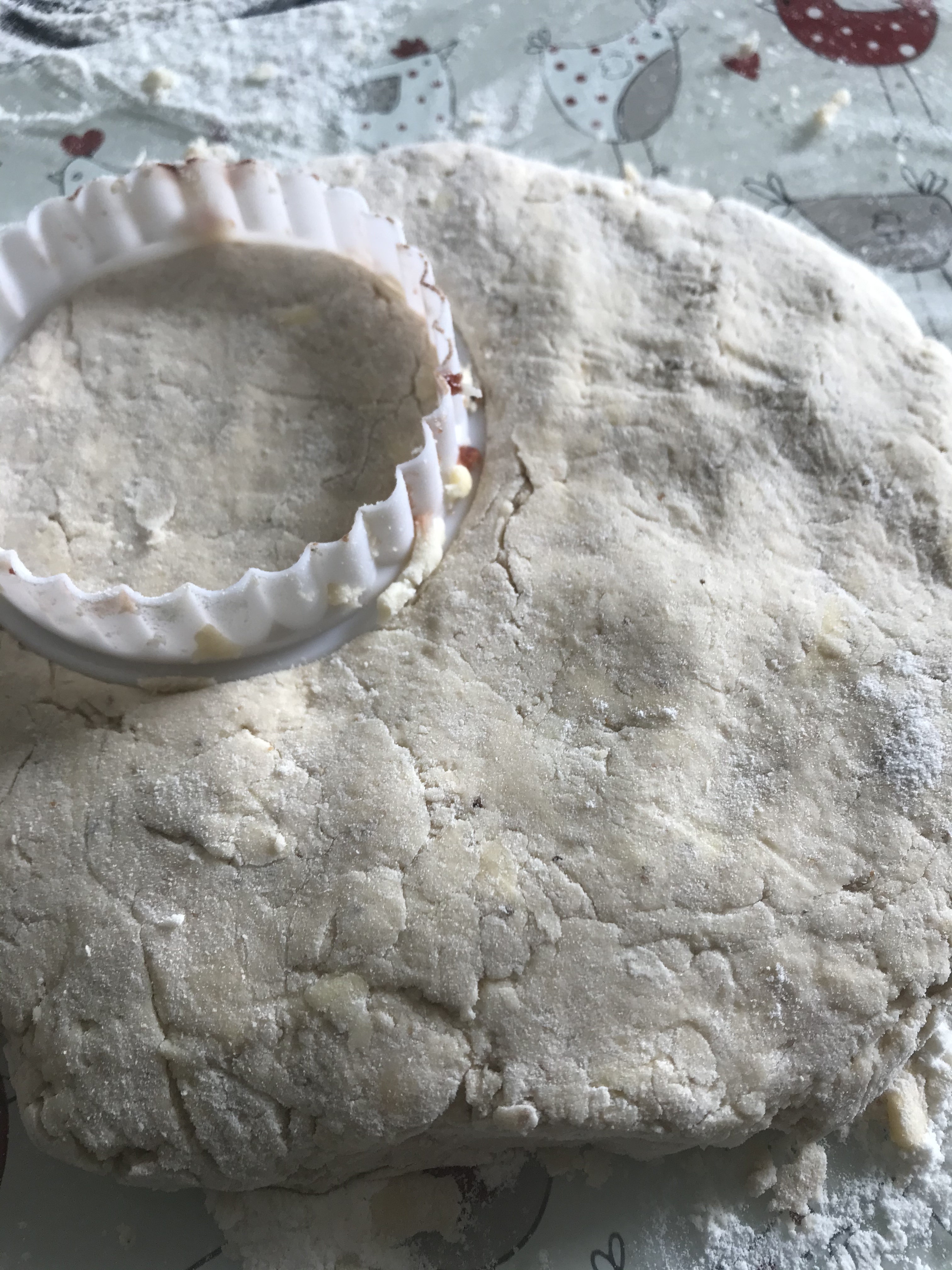 Place them on your lined baking tray and give them all a coating with some beaten egg (you can also use the leftover buttermilk if you like) top with seeds or herbs – optional.
You can see from the picture above, the height of the my scones going into the oven.
Bake in the preheated oven for 15 – 20 minutes (depending on size). Check with a skewer to see they are baked through. Remove them to a wire rack to cool or you can enjoy them warm of course!
Sit back and relax with a cuppa and your gorgeous, healthy scones!
Bake with love
Soraya x