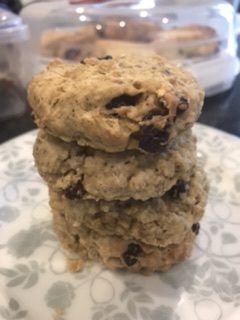 These are your classic oatmeal raisin cookie – crispy around the edges and soft and chewy in the middle – basically heavenly perfect!
Oats don't contain gluten but they would regularly be contaminated with gluten in their processing or storing stages so it's important to use certified gluten free oats in the recipe.
I love this recipe for it's simplicity. Just a bowl and a good spoon are needed.  In order to prevent them spreading, I pop them in the fridge for 15-30 minutes before baking.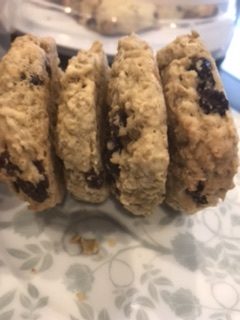 In the original recipe from the U.S, they advised to use a stand mixer to incorporate parts of the recipe ingredients but I found giving them a good whisk and then using a spoon, worked well.
Ingredients:
210g gluten free plain flour
1 1/4 tsp xanthan gum
1 tsp bicarbonate of soda
1/2 tsp salt (if you're using unsalted butter – omit if using regular butter)
70g caster sugar
250g gluten free oats
170g light brown sugar
150g raisins
140g unsalted butter, softened (see note about salt above)
2 large eggs (they should weigh 100g out of their shell), beaten
1 tsp vanilla extract
Method:
If you're going to give cookies time in the fridge, don't preheat your oven till then. Otherwise preheat to 175C Fan and line 2 baking trays with parchment paper.
In a large bowl, add in the flour, xanthan gum, bicarbonate of soda and salt (if using) and whisk to combine well.
Add in the caster sugar and the oats and whisk again. I also used the spoon, after whisking, to make sure everything was combined. Next add in the brown sugar and give a good whisking to break up any lumps. Again, after whisking, use a large spoon to incorporate all the brown sugar evenly.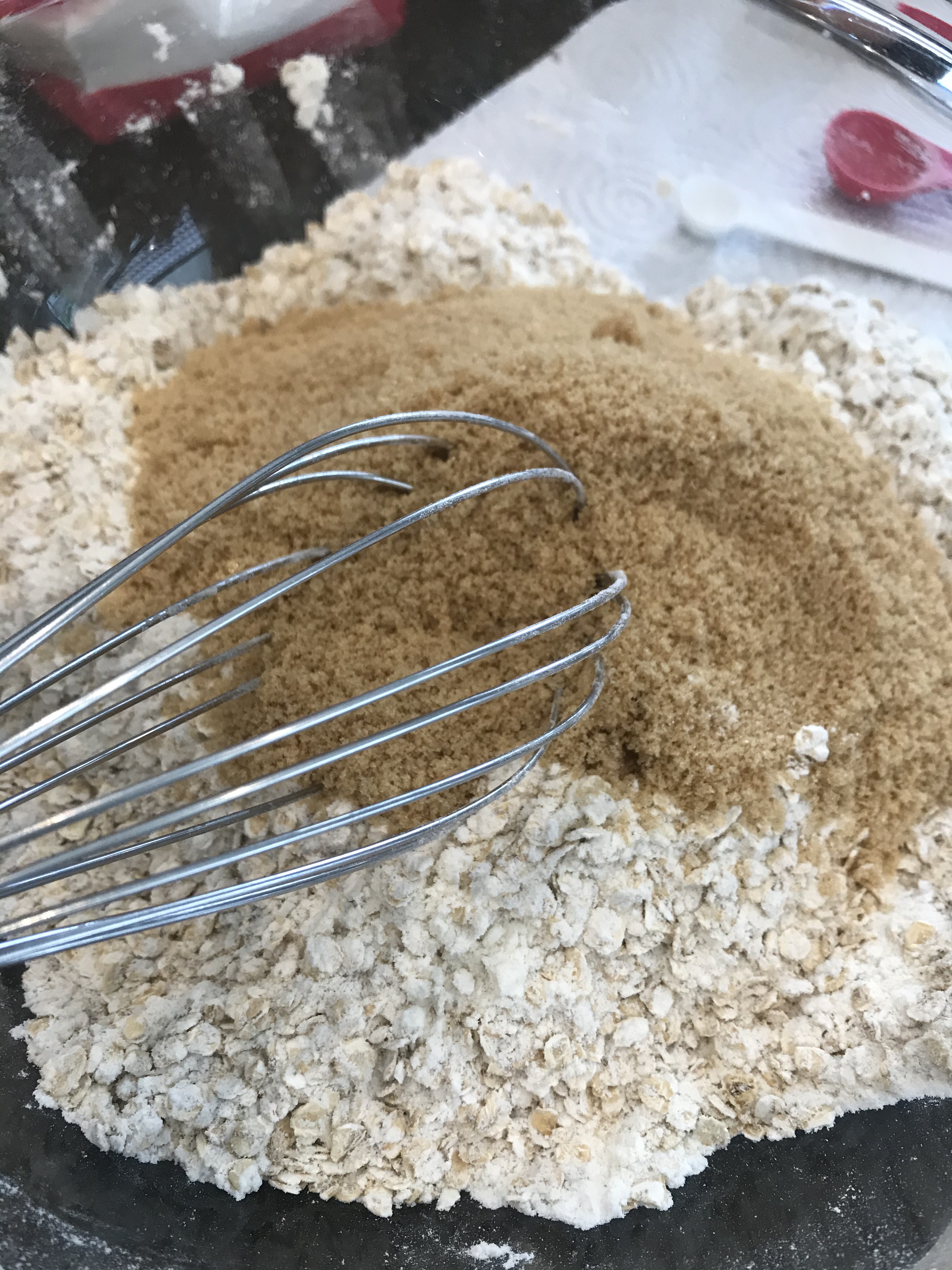 Next add in the butter and break it up into lumps. I used the back of a spoon and pressed down on the butter, mixed around and repeated until all the butter was incorporated.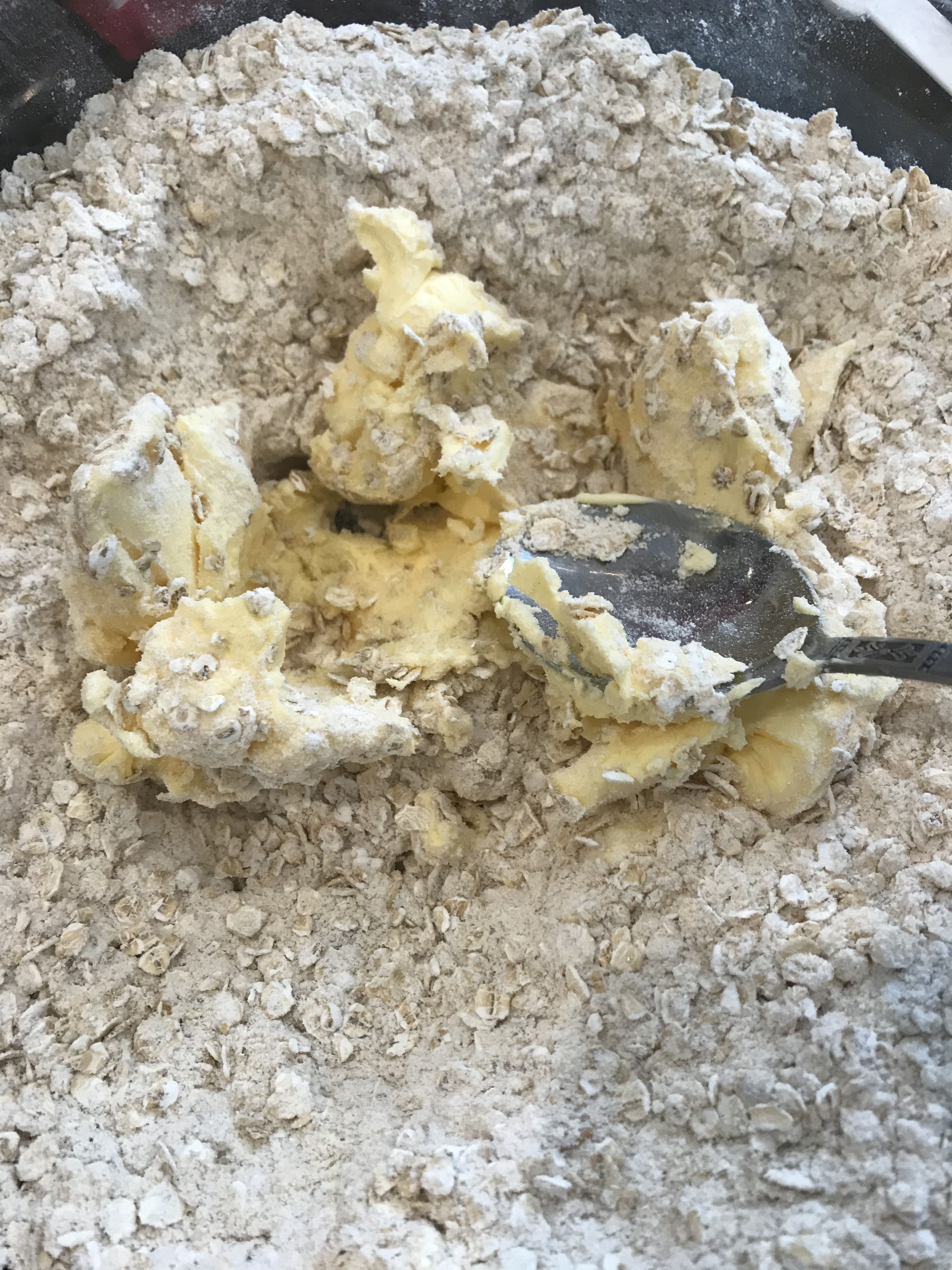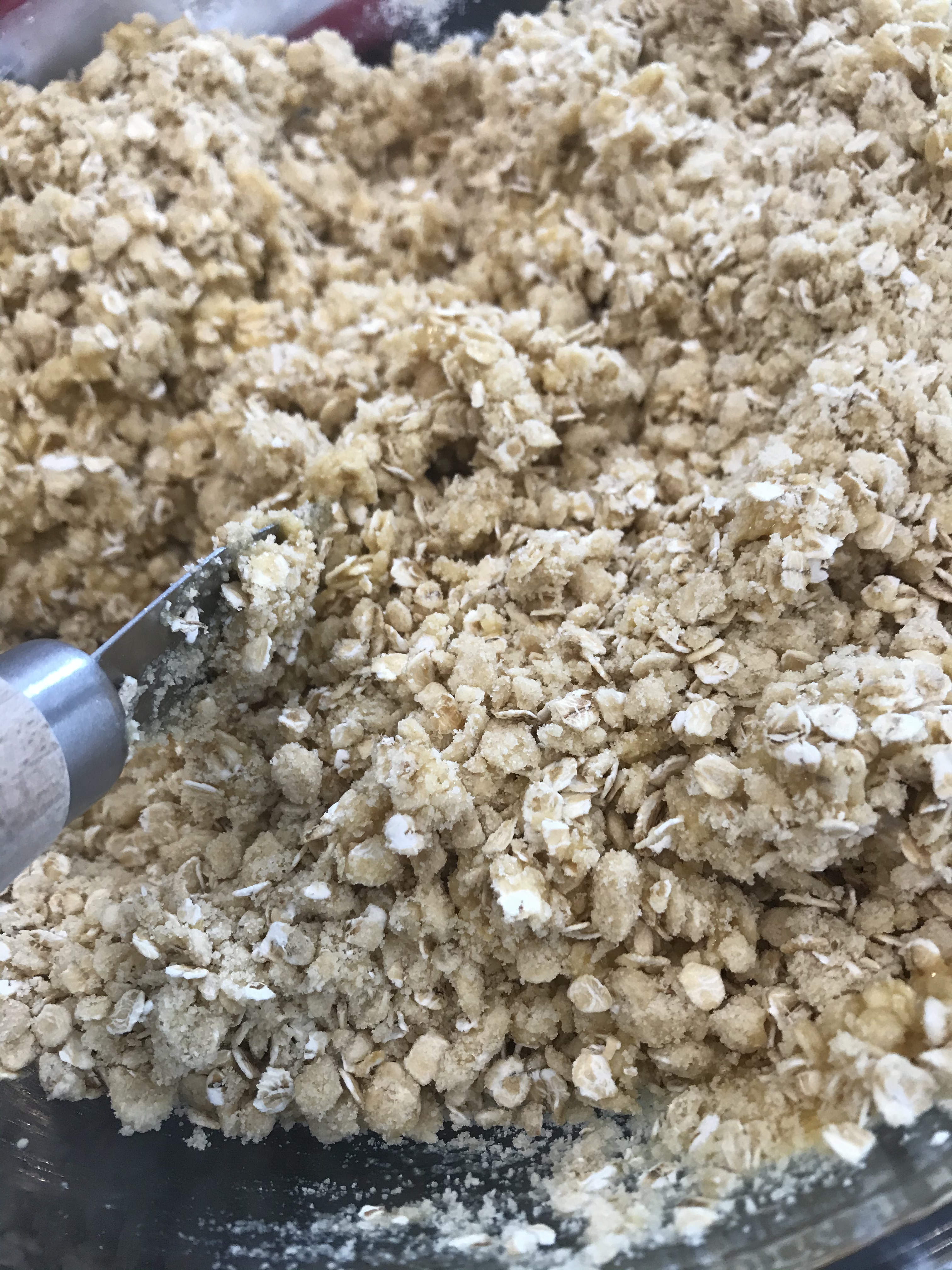 Add in the beaten eggs and vanilla extract and using either a spoon or a palette knife, mix till the dough comes together. It will be thick but keep mixing and make sure to get any residue dry ingredients from the bottom of the bowl.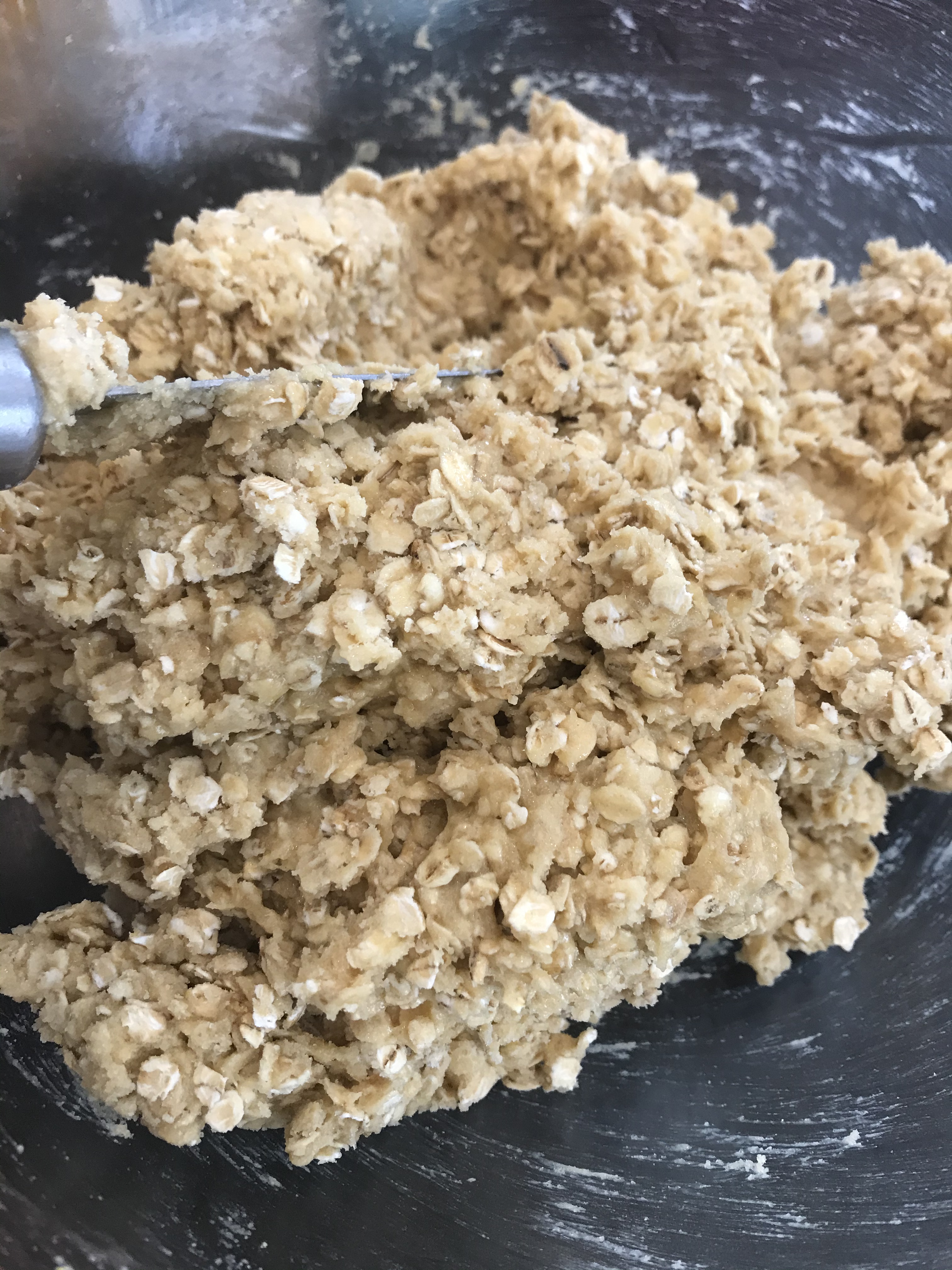 Next add the raisins and mix again to distribute them evenly throughout the dough. The dough is pretty thick and hard to mix but keep at it till everything is well combined.
Using a medium sized ice cream scoop to get a golf ball size approximately, and scoop the dough balls onto the prepared tray. Leave about 2 inches between them. Using the palm of your hand, flatten each dough ball into a disk shape.
I feel these were a bit too big and would make them a bit smaller next time.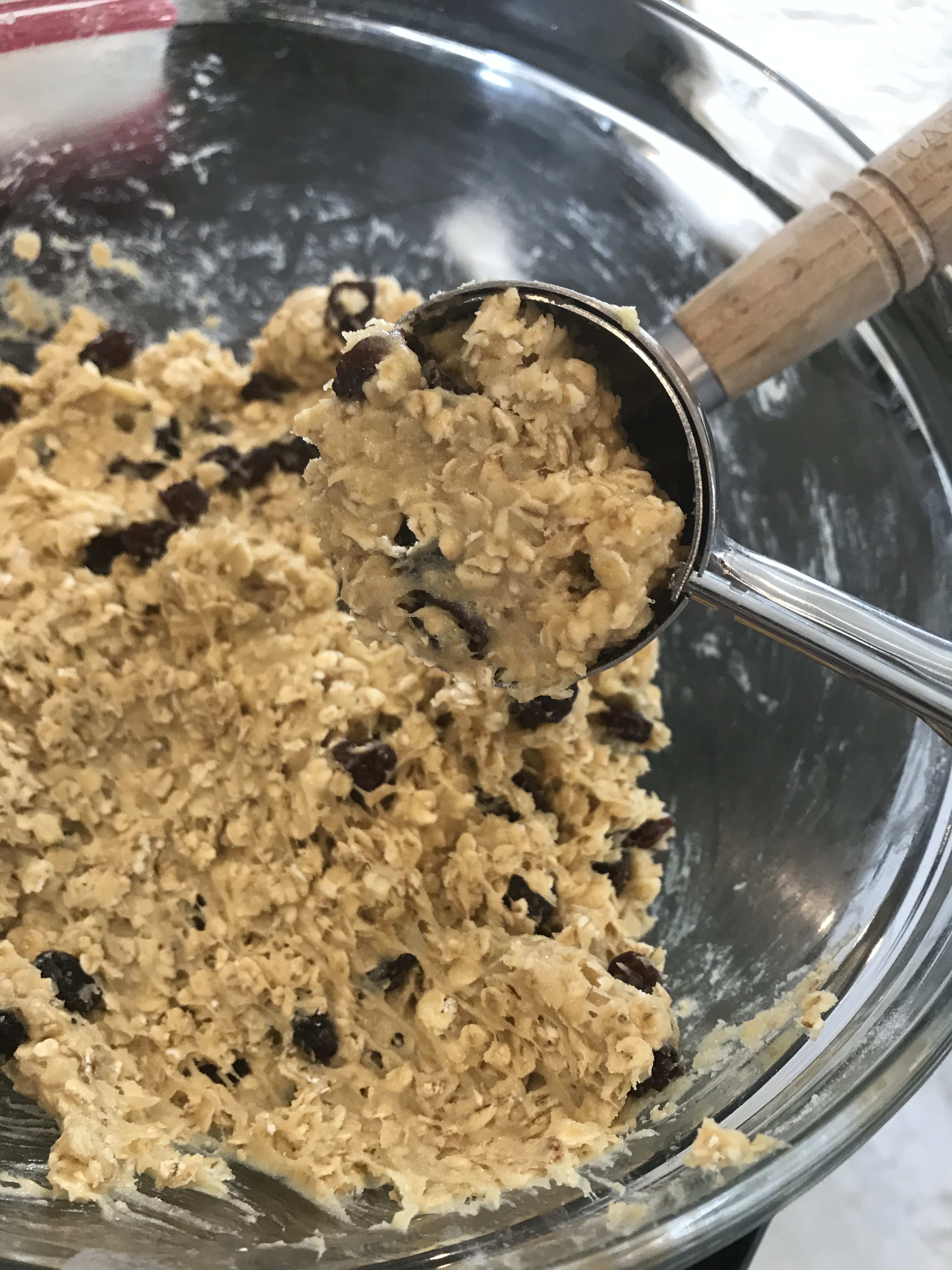 Place in the freezer for 15 minutes or the fridge for 30 minutes. Now you can preheat your oven to 175C Fan.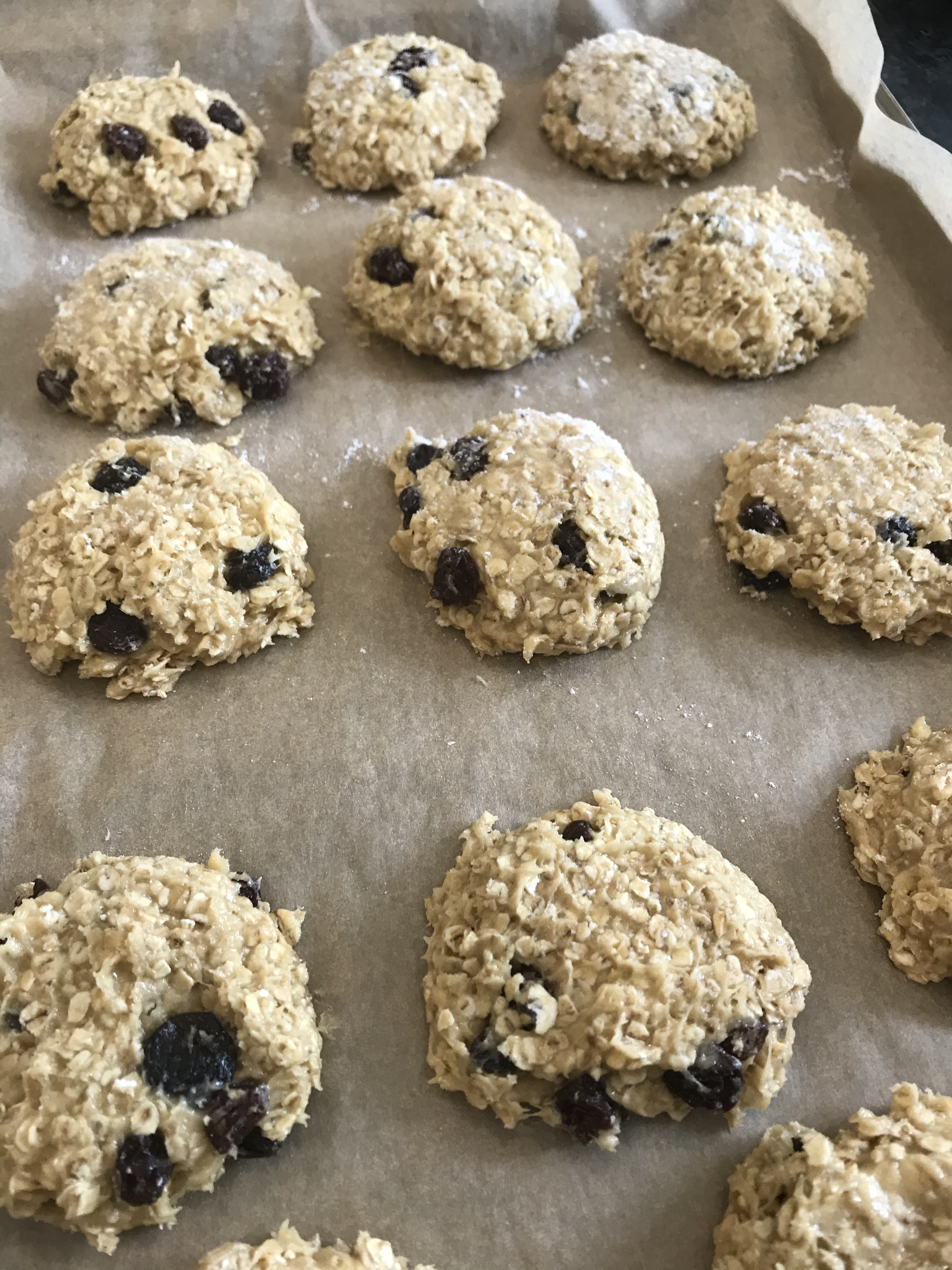 Once chilled and the oven is preheated, transfer the trays into the oven and bake for approx 12 minutes (if the smaller size but approx 16 minutes for larger). You are looking for a light, golden brown colour all over with the edges a bit darker. The cookies will look almost wet on top but don't be tempted to keep baking them or they will be over baked.
Remove from the oven. They will be very soft to touch. Leave the cookies on the baking tray to cool for 10 minutes and then gently transfer them to a wire rack to cool completely.
Everyone will love these traditional Oatmeal Raisin Cookies!
Bake with love
Soraya x