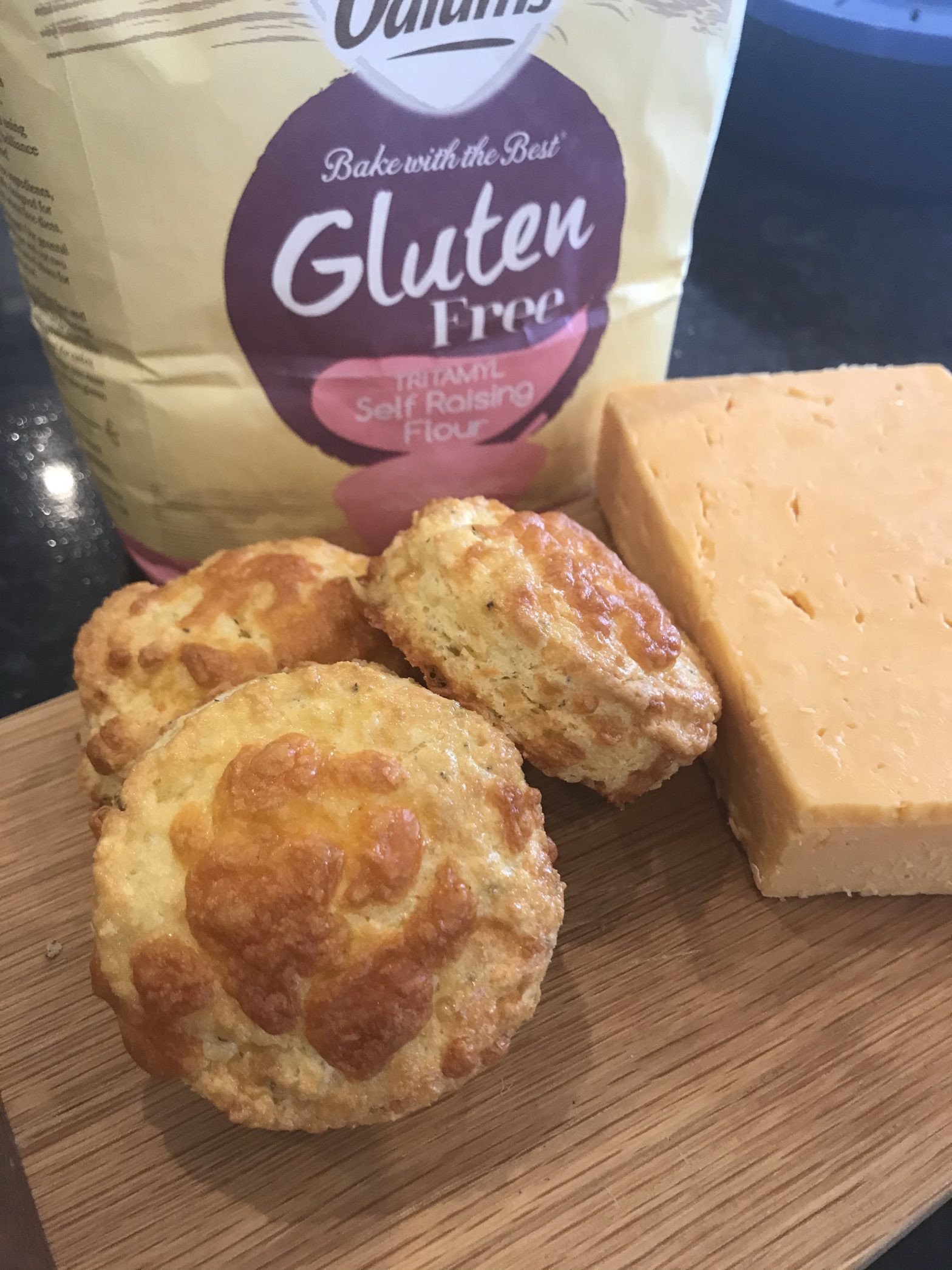 These scones are just perfect, fresh from the oven, warm and maybe spread with a little butter or chutney. Seriously very comforting food! The recipes comes together quickly and they are definitely worth making for a perfect mid morning or afternoon treat.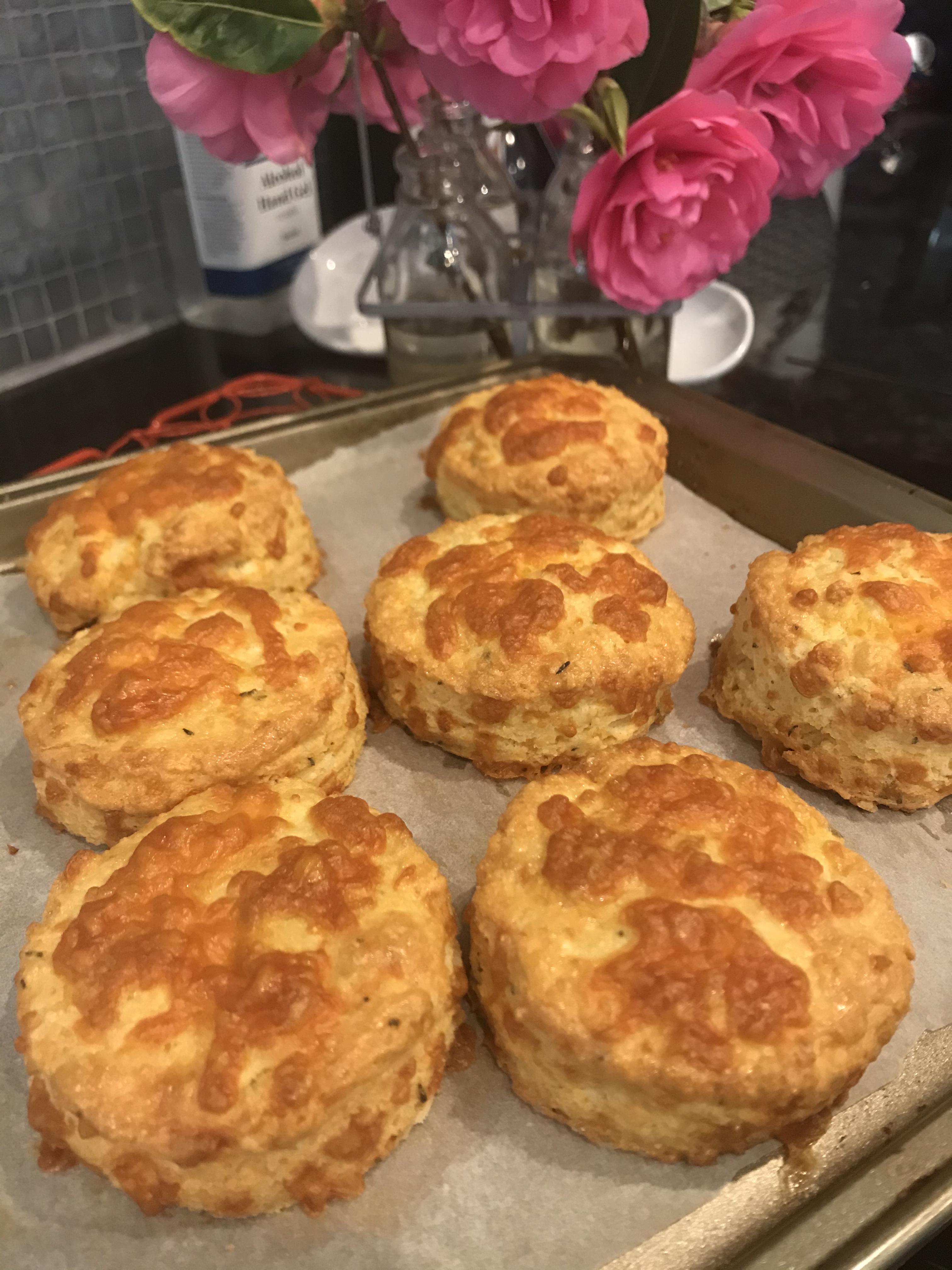 I used mature cheddar cheese as it has a great strong flavour. The recipe made 9 decent sized scones. I used the plain side of the cutter as I tend to leave the other side for sweet scones.
Ingredients:
200g gluten free self raising flour
Add 2 tsp xanthan gum if your flour mix doesn't contain it
1 tsp bicarbonate of soda
pinch of salt
50g cold butter, cut into cubes
100g grated Cheddar cheese
150ml buttermilk
A few sprigs of Fresh Thyme if you like. Just remove the leaves off the stalks and add into the flour mix.
1 egg, beaten
Method:
Preheat oven to 200C Fan (220C conventional) or Gas 7. Line your baking tray with parchment.
In a large bowl, sift the flour, bicarbonate of soda and a pinch of salt. You can also use a food processor. Add the cubed butter and rub with your fingertips or a pastry cutter till it resembles breadcrumbs. If you're using the food processor, just blitz till you get the same result.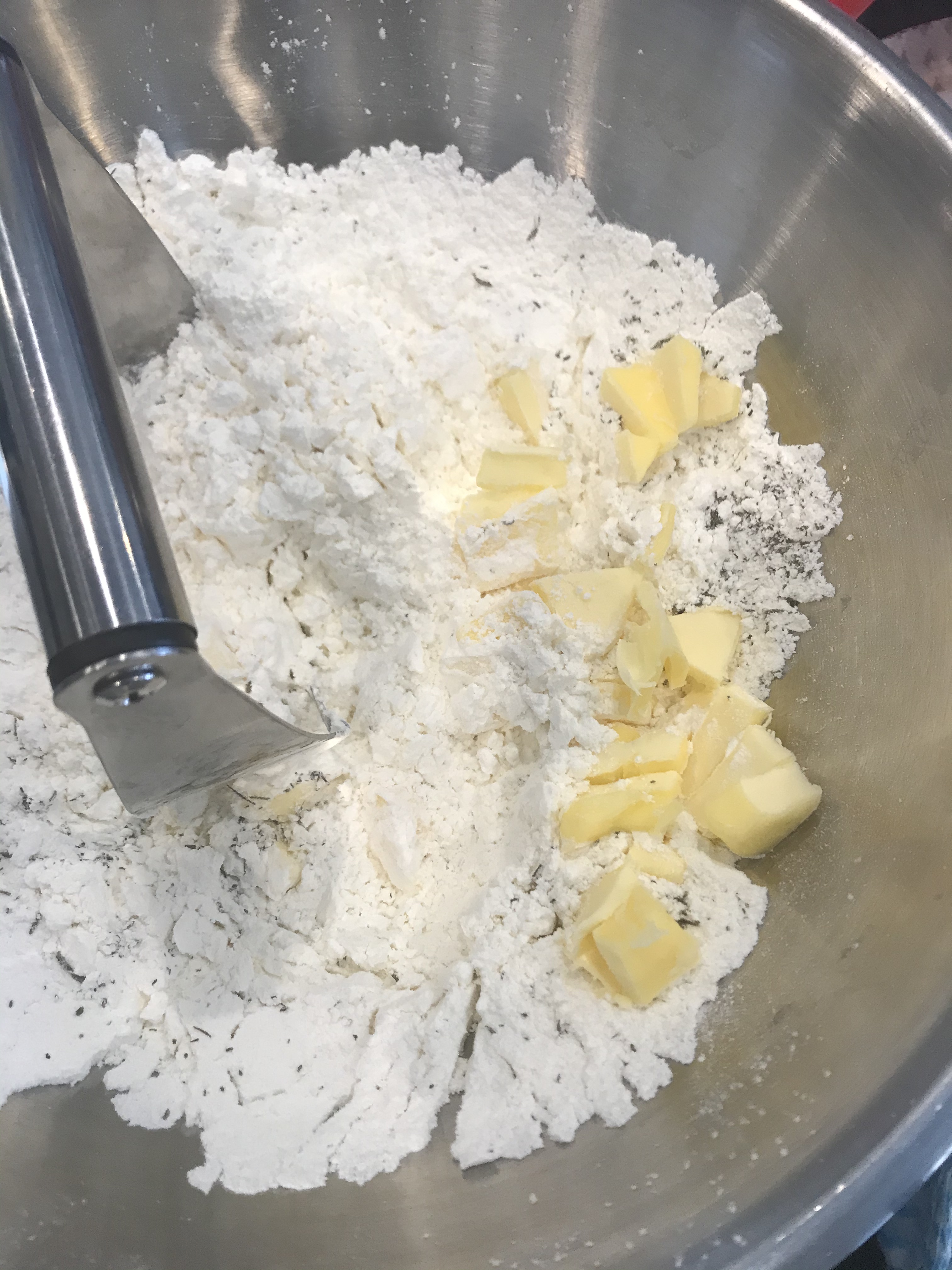 Stir in 85g of the grated cheese. Then add the buttermilk and mix till it comes together like dough.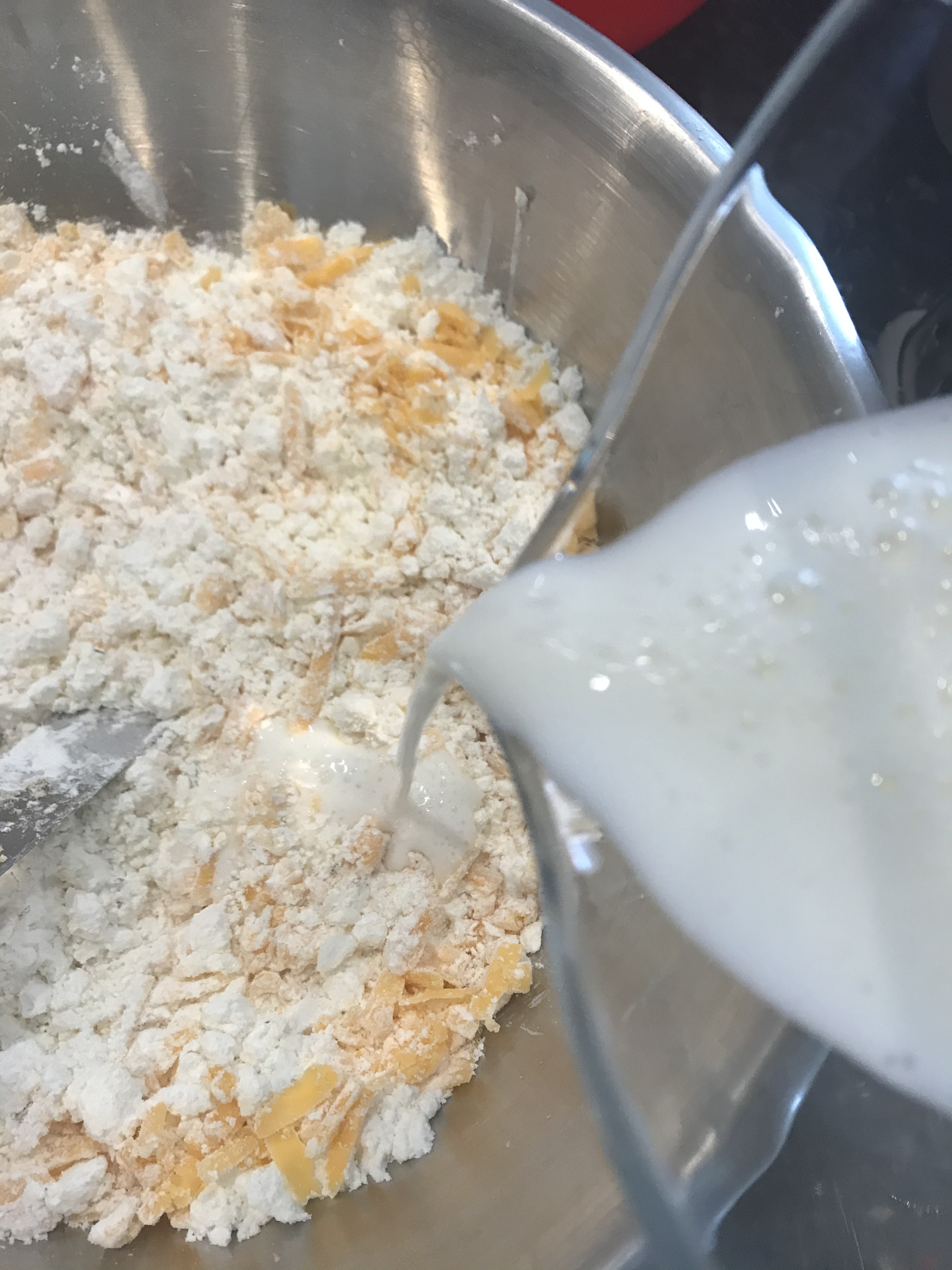 Turn this dough out on a floured surface and bring it together in a few turns. Just flatten with your hands to the height you want. About 1 3/4″ or so will give you a good scone.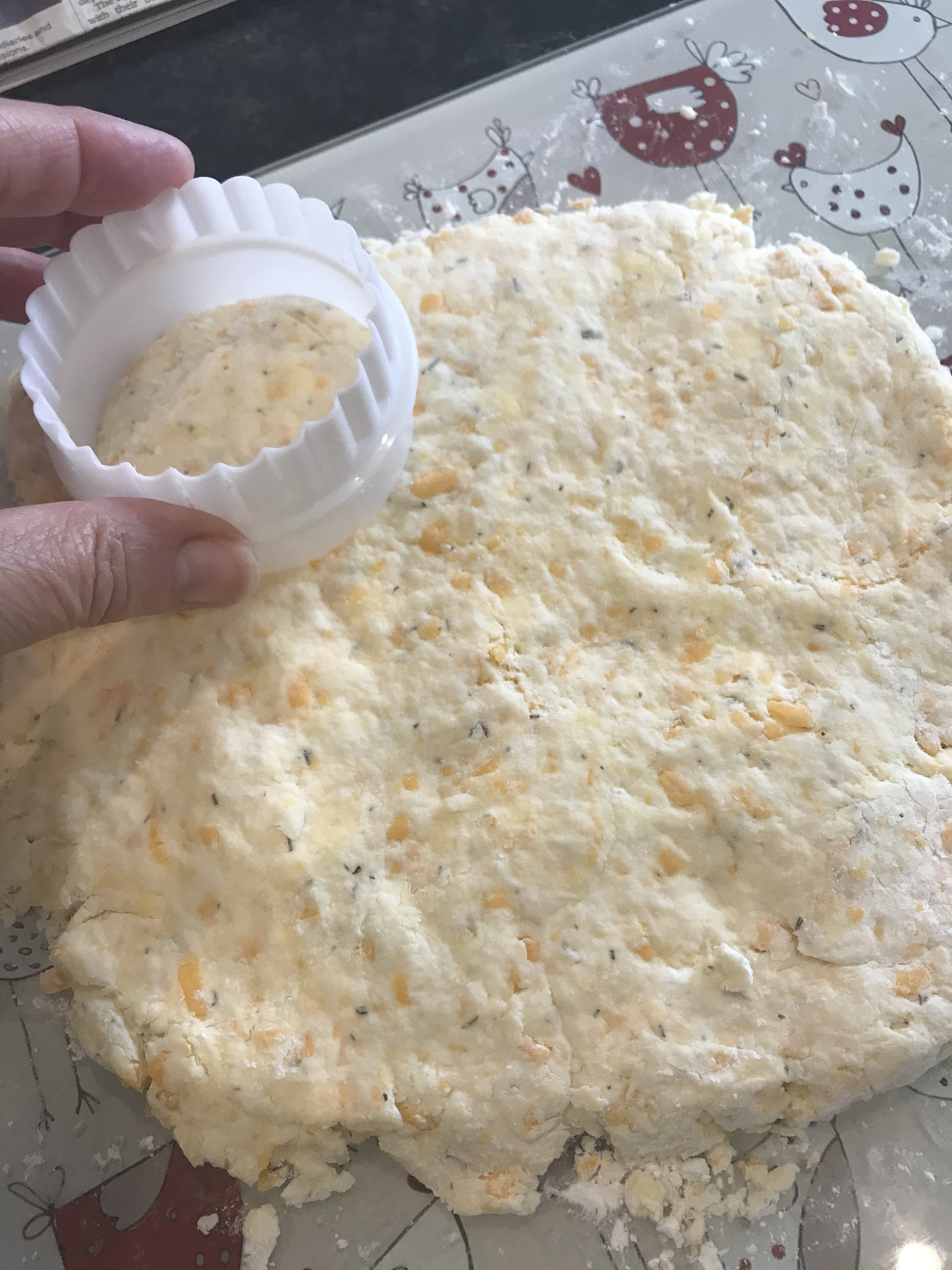 Using your scone cutter, cut out rounds and use up all the dough by re-rolling and re-cutting.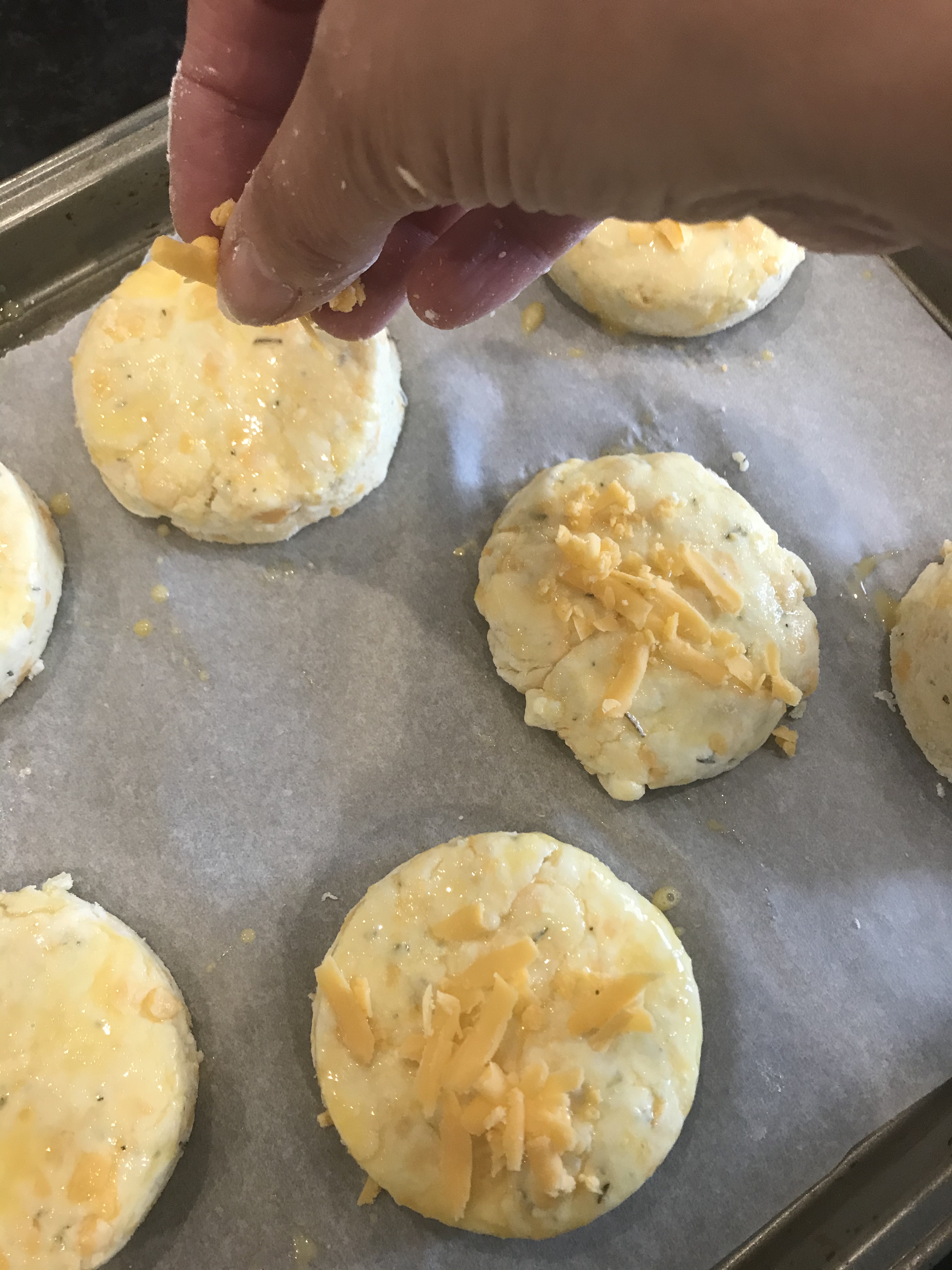 Place the scones on the lined baking sheet and brush them with some beaten egg. Scatter the leftover cheese on top and bake for 12 – 14 minutes until golden brown.
Bake with love, enjoy!
Soraya x