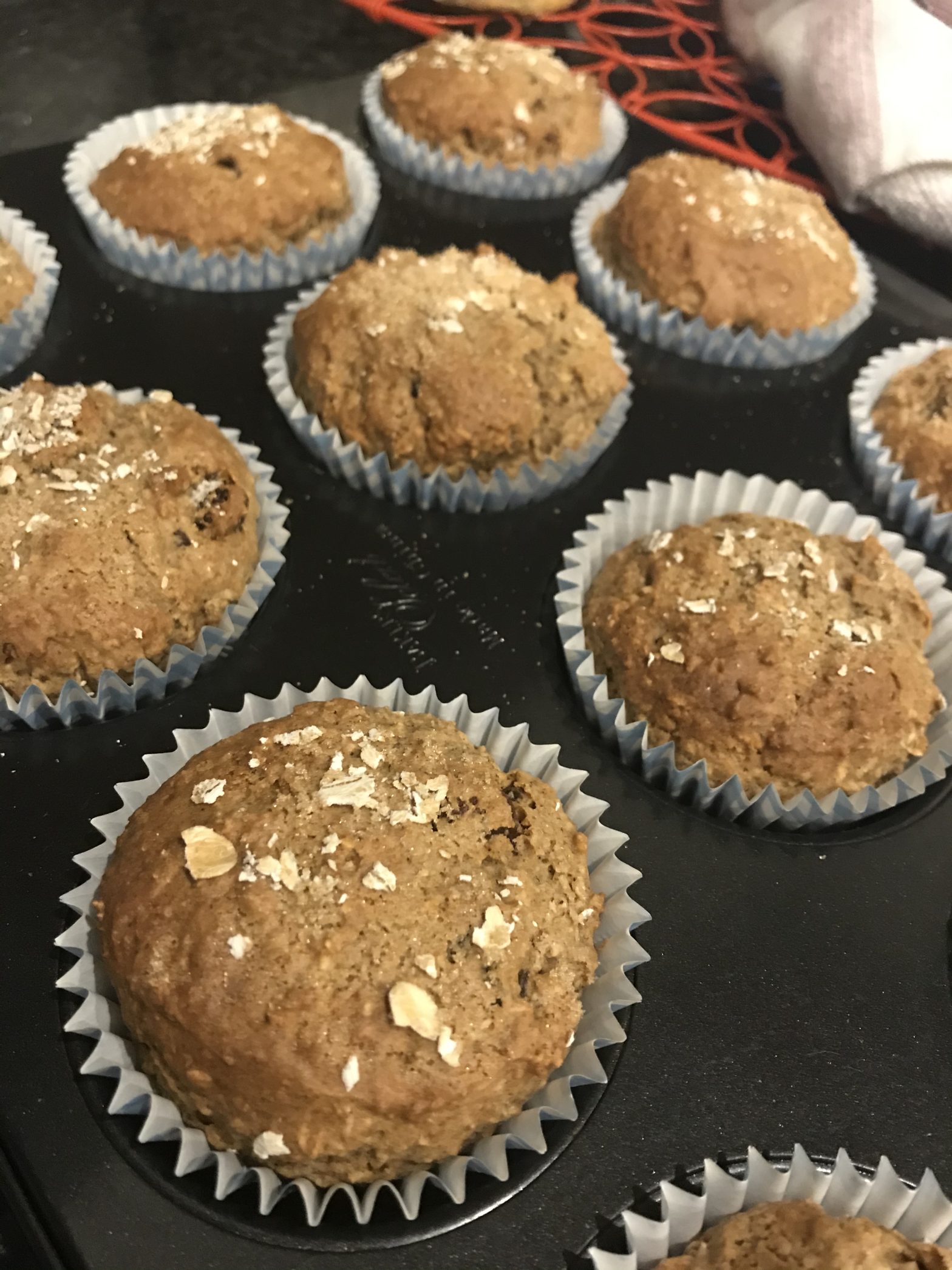 Very simple and delicious muffins, full of oats and naturally sweet sultanas which are very quick and easy to put together. I've listed the original recipe below and given the options for Gluten Free in bold.
I found these muffins quite sweet so you can reduce the brown sugar if you like. They are perfect to take for lunch or to take to school.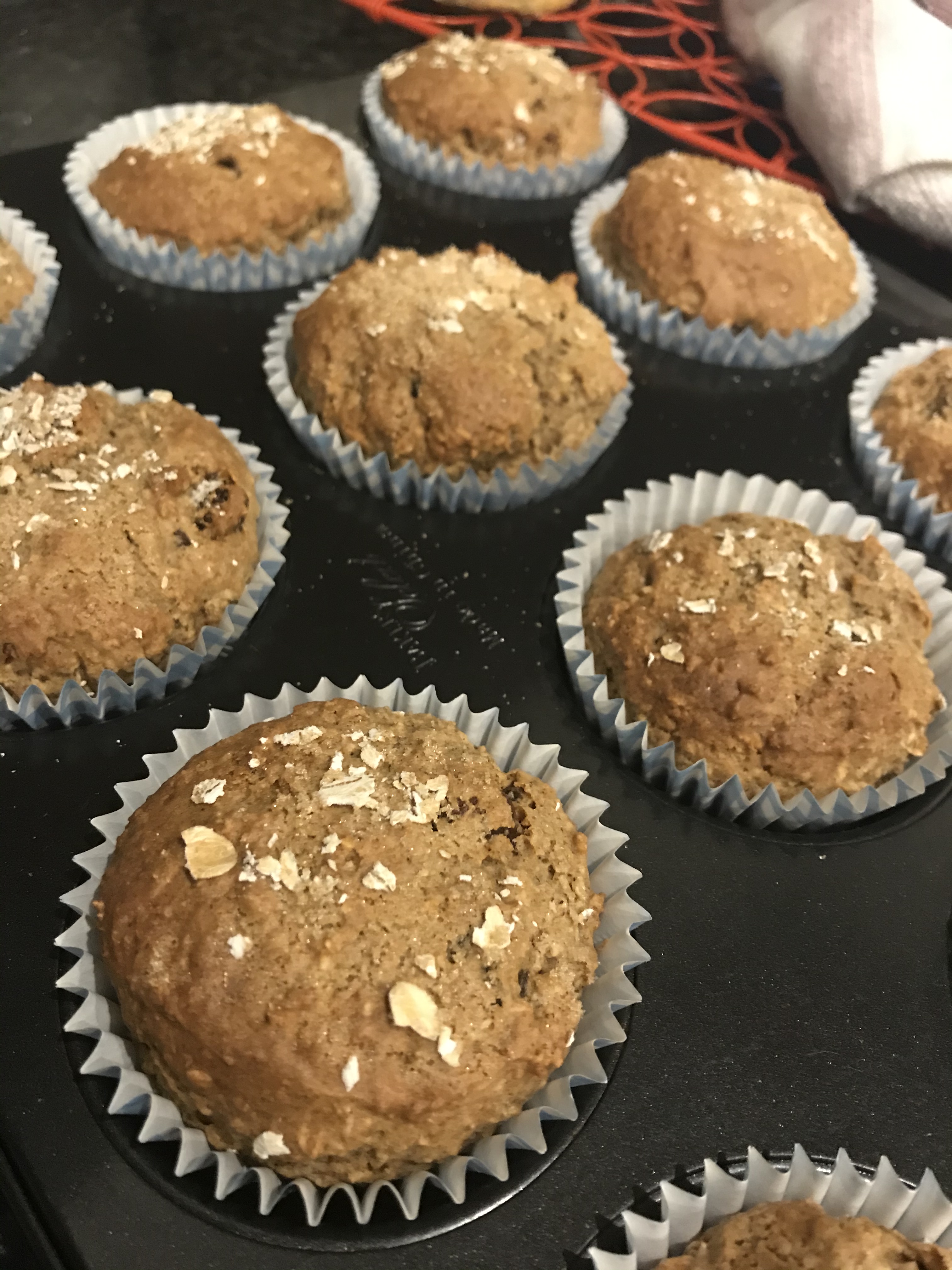 You can make 12 good sized muffins from this recipe or 14/15 smaller cupcake sized ones.
Ingredients:
100g oats, blitz to get a coarse oat flour – 85g Gluten Free Oats
200ml milk – use Dairy Free/Plant Based if needed
2 large eggs
150g soft brown sugar (I reduced this to 85g
Gluten Free – 1 small apple, peeled & grated or 1 small ripe banana, mashed
100g plain flour + 100g wholemeal flour – Gluten Free 190g Plain Flour
1 tsp baking powder – Gluten Free 1 tsp baking powder
1/2 tsp xanthan gum Gluten Free only
1 tsp bicarbonate of soda
130g sultanas
1 tablespoons ground cinnamon
Method:
Preheat oven to 190C / 170C Fan / Gas 5 and line a 12 hole muffin tin with paper cases. I tend to give my paper cases a very light coat of non stick spray as recipes with oats can be very sticky.
Place the oat flour into a large bowl and add the milk. Whisk together.
In a smaller bowl, whisk the eggs and brown sugar till well combined and then add to the porridge mixture and whisk again. If making the Gluten Free method, add the grated apple or mashed banana here.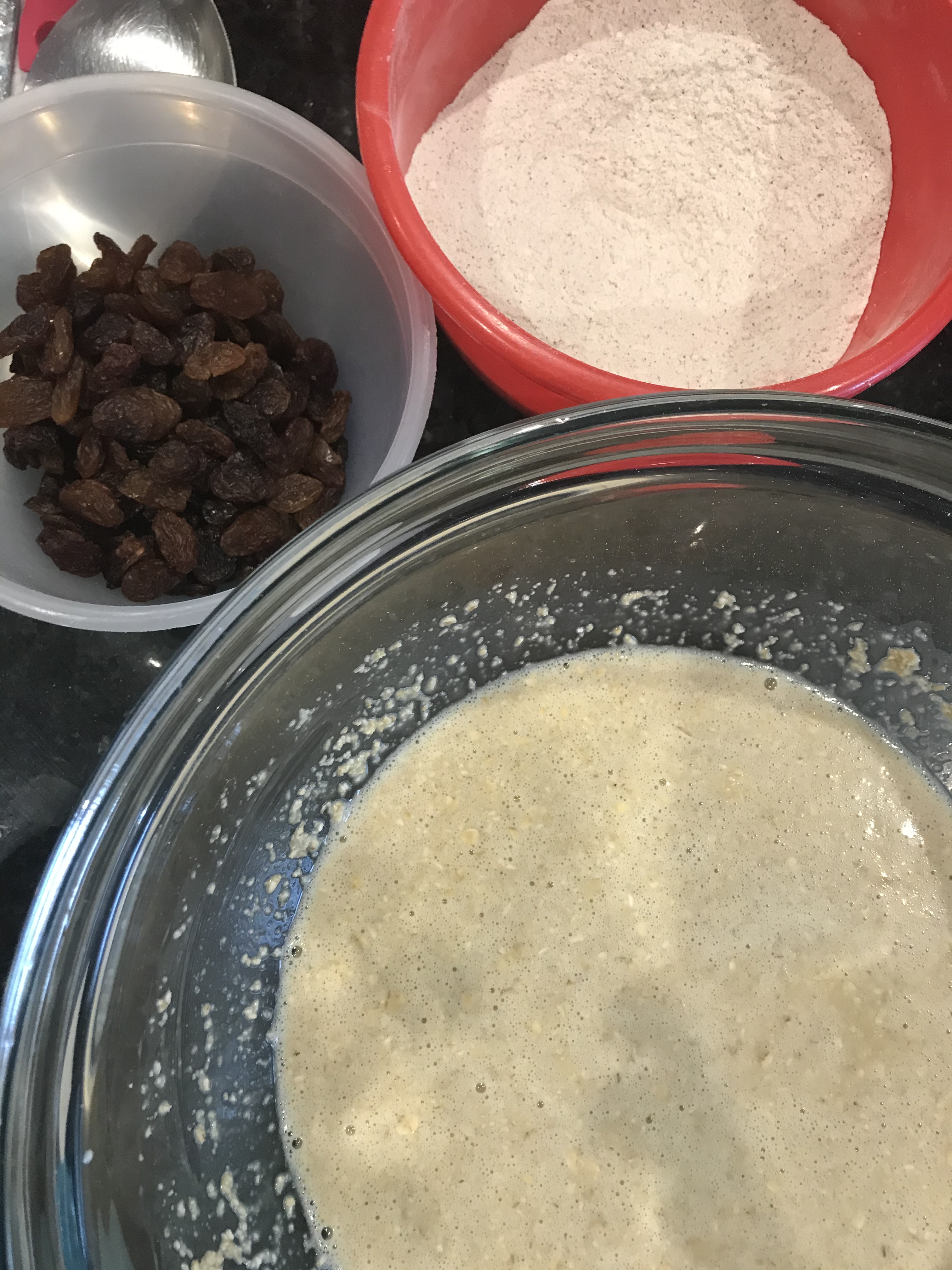 Next you can add all the remaining ingredients and gently fold them in till just combined. Don't overwork the mixture.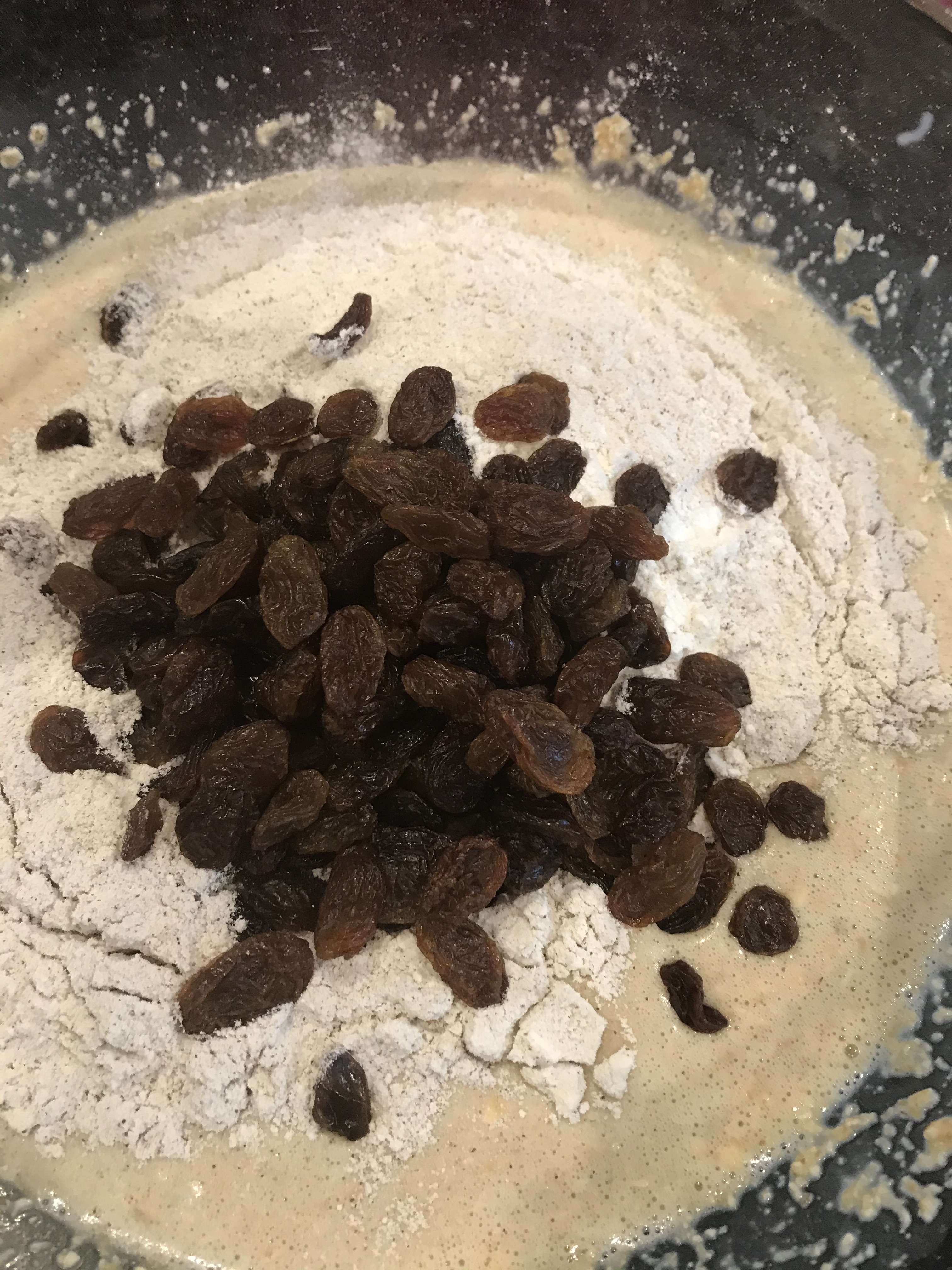 Using an ice cream scoop, divide the batter into the muffin cases equally. Sprinkle the tops with some porridge oats (Gluten Free if necessary) . I've sprinkled the tops of mine with some Coconut Sugar also.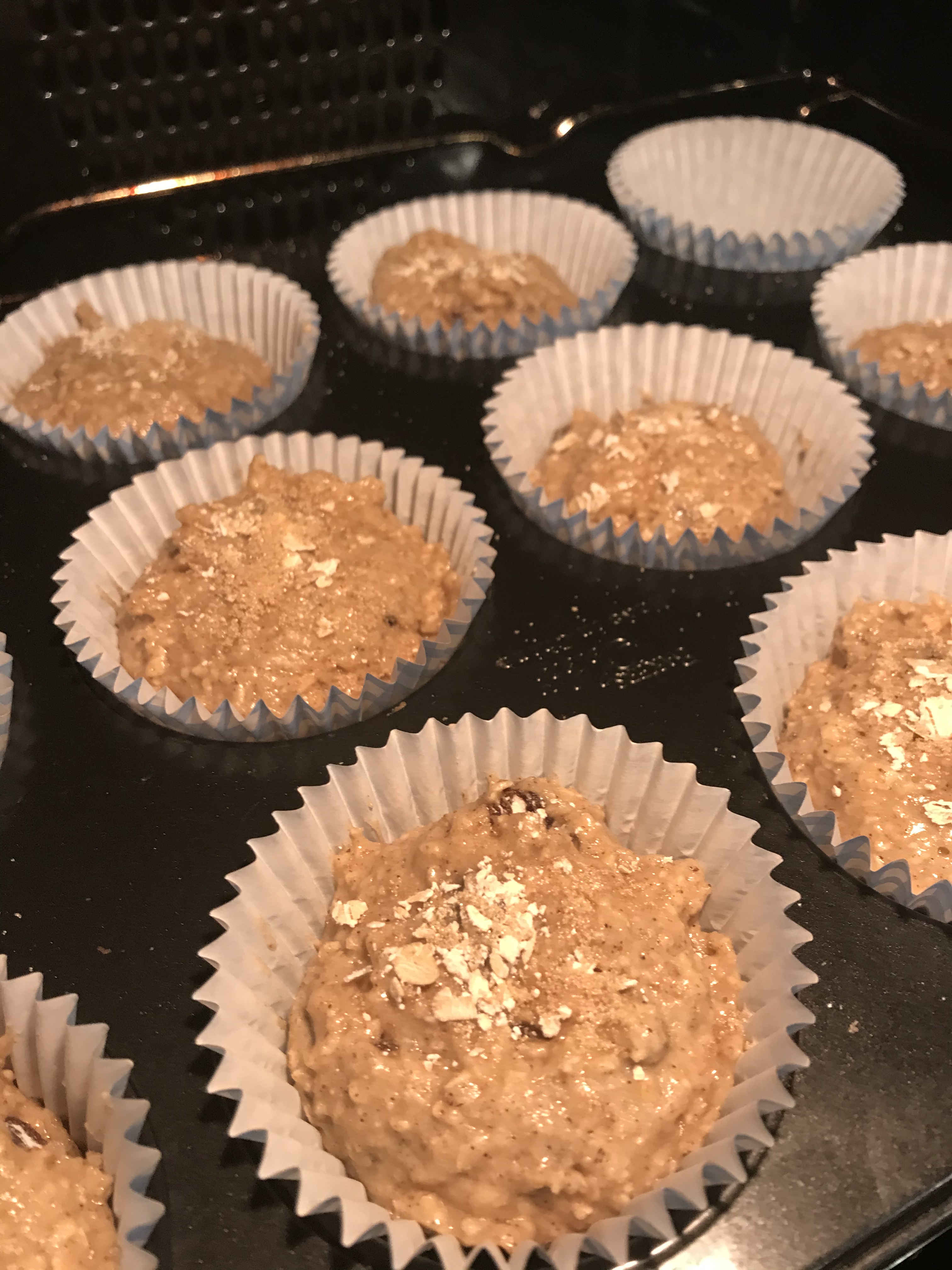 Bake for 15/20 minutes until the tops feel springy when pressed gently. Allow to cool on a wire rack.
Enjoy these healthy muffins, pack them in lunch boxes or take to work for that mid afternoon slump.
Bake with love
Soraya x