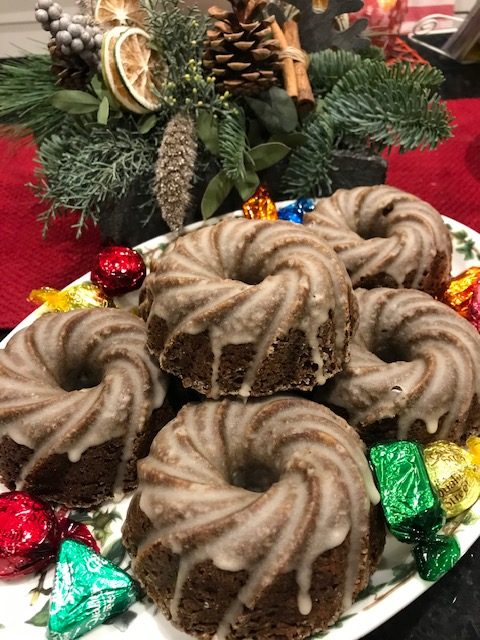 These Maple Glazed Gingerbread Cakes with are a delicious little bake that has all the warm, cosy feel of winter with the rich mix of wonderful spices. I have made mine in a Nordicware Heritage Bundtlette tin that holds 6. It measures 4″ across. You could also use a silicone bundt mould which would make 12 cakes. They usually measure about 2.5″ / 3″ across the top.
Silicone will take longer to bake than a metal tin so that's worth noting. Also, you should only fill your tin about 2/3rd way up and leave them to sit in the tin for at least 10 minutes before attempting to remove them. If you follow my tips for preparing the tin, they will simply slip out!
The recipe seems to have a lot of ingredients and please don't let that put you off. It's mainly all the spices.
If you have a stand mixer, then use it for this recipe. You can of course use an electric hand mixer but need to give it the time needed so don't cut corners.
To prepare your bundt tin, add a good dollop of butter into each one. Using kitchen paper or butter wrapper, spread the butter into all the nooks and corners of each bundt. Then get a pastry brush and again, brush the butter into every bit of each tin and don't forget to grease the middle piece also. Once you're happy it's properly greased, place a good heap of flour into each bundt tin and shake it all around to cover everything. Empty any reside into the bin and your tin is ready!
Ingredients:
188g plain flour
1/2 tsp baking powder
1/2 tsp bicarbonate of soda
1/4 tsp salt
1 tsp ground ginger
1 tsp ground cinnamon
1/2 tsp allspice
1/4 tsp ground cloves
1/4 tsp ground cardamon
1/4 tsp ground nutmeg
113g unsalted butter, softened
100g dark brown sugar
1 large egg
1 tsp vanilla extract
140g treacle
100g water
Maple Glaze:
120g icing sugar
2 tbsp maple syrup
2 – 3 tbsp full fat milk
Method:
Preheat oven to 170C Fan / 175C and have your bundt tin prepared.
In a medium sized bowl, whisk together the flour, baking powder, bicarbonate of soda and all the spices and set to one side.
In your stand mixer or if you don't have one, in a large bowl, add the butter and brown sugar and beat together until light and fluffy. In the stand mixer, this will take about 3 mins on medium/high and with an electric mixer, about 5 minutes.
Add the egg and vanilla extract and beat again. Scrape down the sides if you need to. Next add the treacle and again, beat to combine.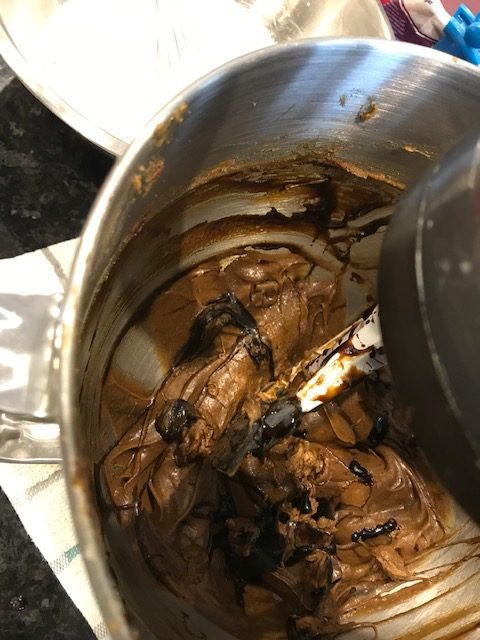 Turn your stand mixer to low speed and start to add the flour mixture in 3 parts, alternating with the water. Start and end with the flour mixture. Mix until just combined but don't over mix.
Spoon the batter into your prepared bundt tin and fill only 2/3 way up.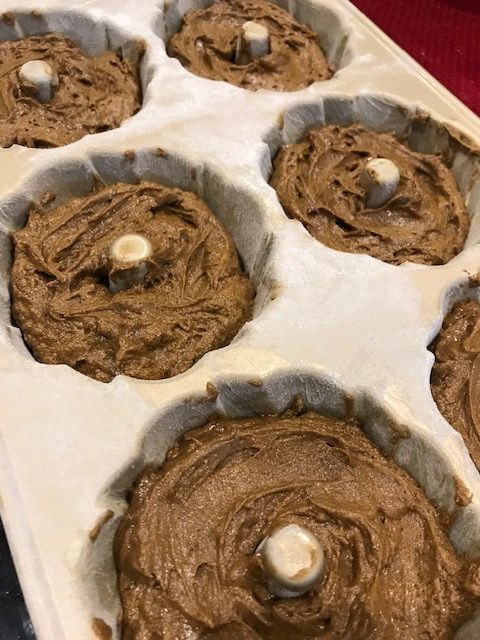 Bake in the preheated oven for 20 minutes. They should be springy when you touch them gently. You can check with a skewer and it should come out clean. Remove from the oven and place them on a wire rack to cool for 10 minutes, in the tin. Don't try to remove them.
Pick up a wire rack and place it on top of the tin and using a towel, carefully turn over the pan so the cakes drop out on the wire rack. Leave them to cool completely.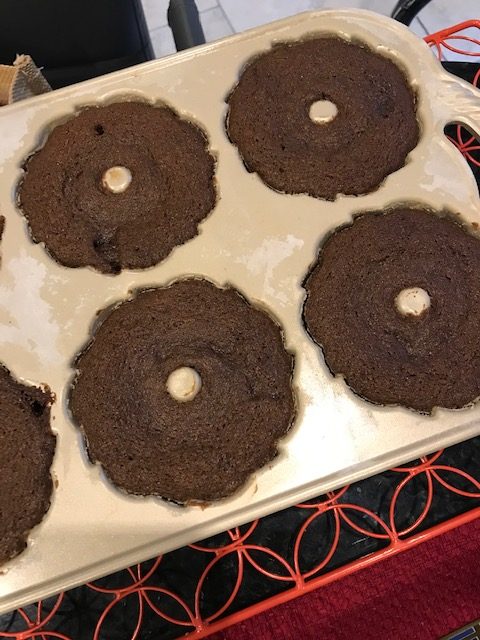 While the mini cakes are cooling, you can make the Maple Glaze. In a small bowl add the icing sugar and whisk it to remove any lumps. Add the maple syrup and 2 tbsp of the milk and whisk together till it's smooth. It won't take long.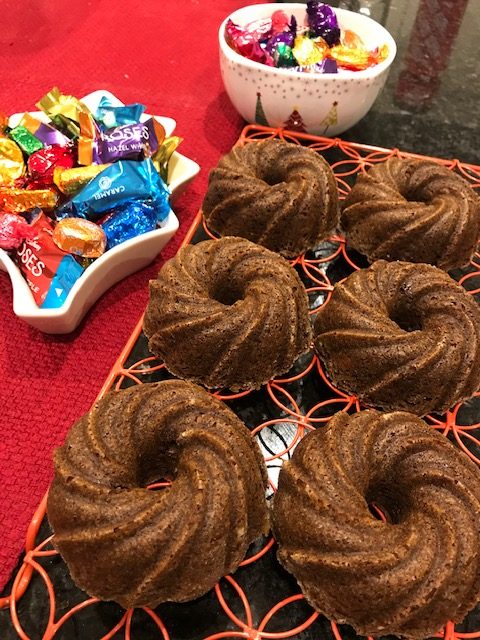 Place a baking tray under the wire rack holding the cooled bundt cakes. Place the glaze into a wide bowl and pick up a gingerbread cake, turn it upside and dip it into the glaze. Turn a few times and place back on the wire rack to harden and set. The baking tray will help with the drips.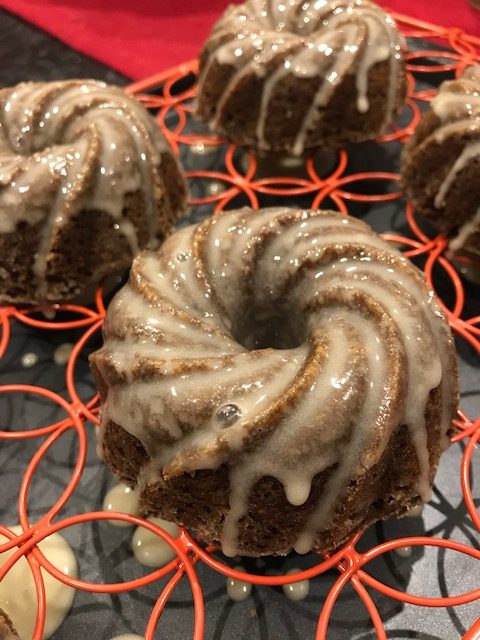 These can be stored in an airtight container in the fridge for up to 5 days! A great way to get ahead.
Bake with love
Soraya x