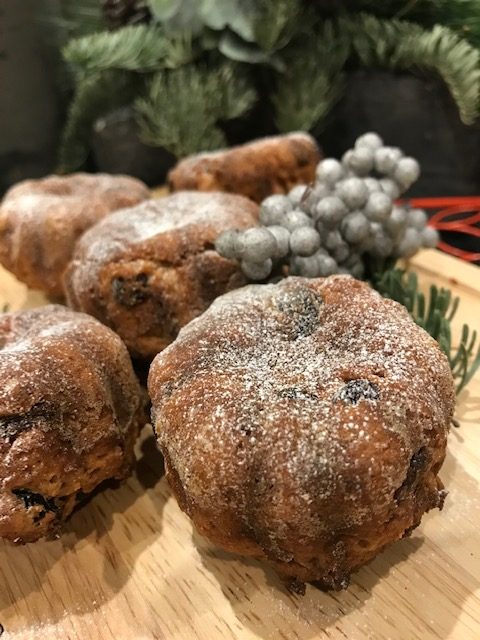 What to do with leftover Christmas pudding? Well I've made ice cream for two years in a row and I wanted to try something a bit different.
Making muffins means you can have smaller treats, they can be frozen and you don't have to add butter or sugar to the recipe. All positive things. The final clincher for this recipe has to be that you need no equipment. Just a bowl and your muffin tin of choice.
How many you get depends on the size of the tin you use. I used a smallish decorated tin so I got 10 out of my mix. If you use a proper muffin sized tin, you will probably get about 6/7 and a cupcake tin will yield you 8/9 so it's up to you. Don't over fill the tins. Otherwise, grease them and set aside.
Ingredients:
1 large egg
120ml Buttermilk
300g christmas pudding (Gluten free if needed)
1 tsp baking powder (use Gluten free if needed)
1/2 tsp Xanthan Gum – only for Gluten Free recipe
140g Plain Flour (Gluten Free if needed)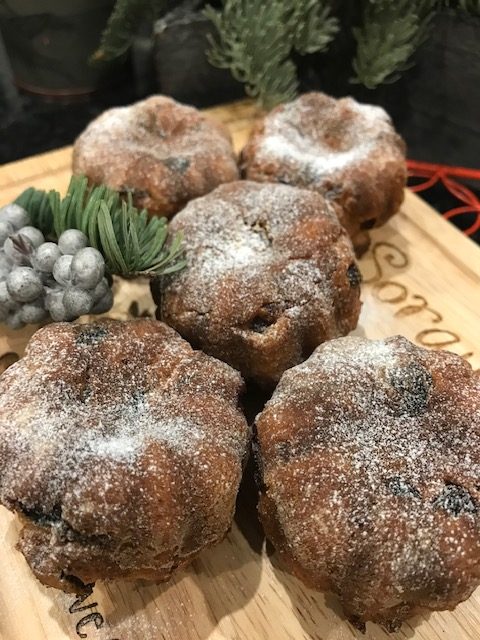 Method:
Preheat the oven to 175C (fan), 350F, 180C. Prepare your choice of tin by greasing and lightly flouring.
In a large bowl, place the egg and buttermilk and whisk together. Break up the Christmas Pudding with a fork and add to the bowl. Just mix it together and don't have any large lumps.
Next add the dry ingredients until they are combined but don't over mix. Just till you don't see any more flour.
Video how to:
Using an ice cream scoop, transfer this to your greased tin, fill about 2/3rd of the way up.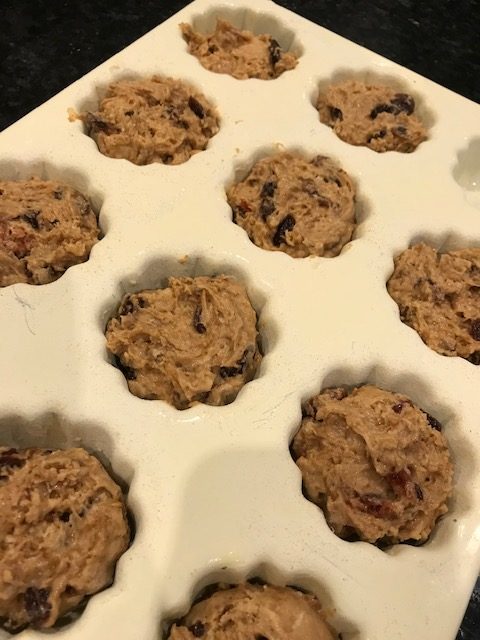 Bake in the preheated oven for 20 / 25 minutes depending on the size of the tin you use. They will be light brown in colour and a skewer will come out clean.
Let them sit in the tin for about 10 minutes before removing to a wire rack to cool completely.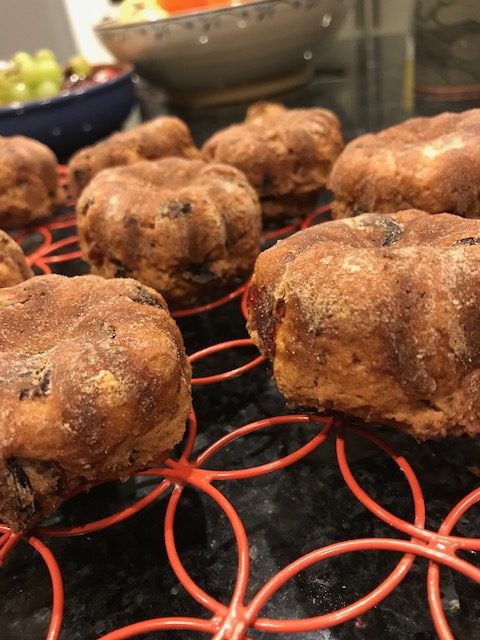 Dust with icing sugar if you like. If you want to freeze some, leave off the icing sugar and place them into freezer friendly bags or containers. Use within 2 months.
Bake with love
Soraya x