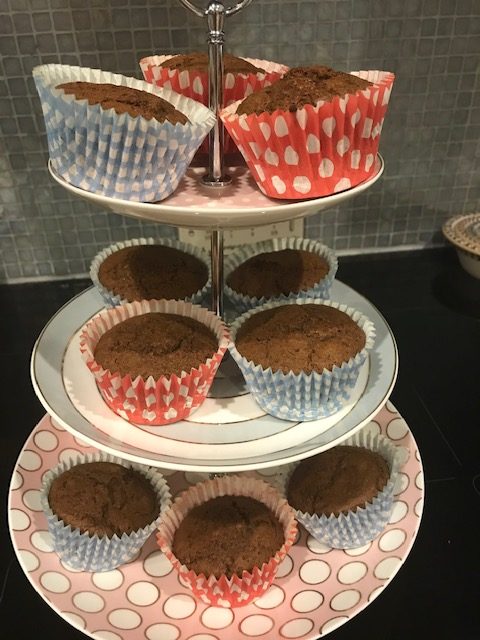 For a healthy muffin recipe, these gingerbread bites of deliciousness are so light and fluffy that you're not sure really … could they be healthy … and the answer is absolutely!
They benefit from the addition of some warm, fragrant spices and treacle and can be made in about half an hour. Perfect for breakfast or a treat with a cuppa. The smell in the house while these are baking will bring everyone to the kitchen.
I've written both the regular and gluten free options below so everyone can enjoy these delicious muffins. To make these muffins Dairy Free, sub the greek yoghurt with a soy or almond plant based yoghurt. Ticking all the boxes right there!
I got 11 muffins from the recipe and for the gluten free option, I combined plain GF flour with buckwheat flour to keep with the equivalent of using whole wheat flour in the regular recipe. Buckwheat is full of healthy fibre and naturally gluten free and gives a lovely tender crumb, so a great one to use.
Ingredients:
205g wholewheat flour
Gluten Free: 136g GF Plain Flour and 68g Buckwheat Flour
1 tsp Bicarbonate of soda
1 tsp Cinnamon
1 tsp Ground Ginger
1/4 tsp Allspice
1/4 tsp salt
85g Maple Syrup (also use Agave Syrup or other natural sweetener)
85g Treacle
1 egg (large)
1 tsp Vanilla Extract
92g Greek Yoghurt (low fat will work fine) (see note above for Dairy Free)
125ml Almond Milk (any dairy substitute will also work)
54g Coconut Oil, melted
Coconut Sugar to sprinkle on top (Optional)
Method:
Preheat oven to 170C Fan or 175C, 350 F and line a muffin tin with paper cases. I would suggest you lightly spray the cases to prevent the muffins sticking.
In a large bowl, whisk the flours, bicarbonate of soda, ground cinnamon, ground ginger, all spice and salt to remove any lumps. Leave to one side.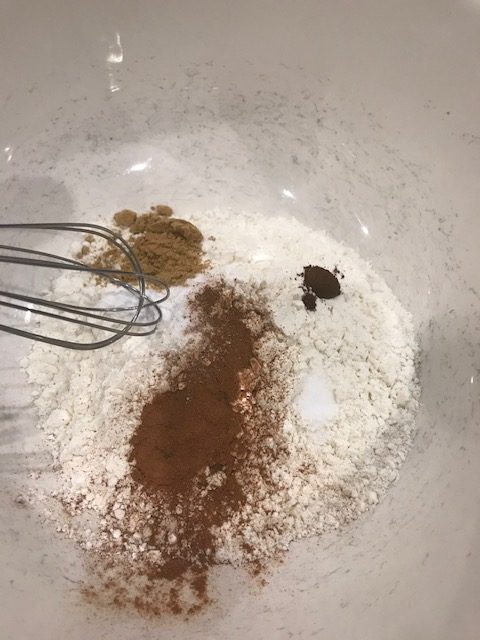 In a smaller bowl, add in the maple syrup, treacle, egg, vanilla extract, greek yoghurt and almond milk. Whisk these wet ingredients until they are smooth and well combined.
Don't add the coconut oil at this stage as it can solidify when added to cool ingredients.
Add the wet ingredients to the dry ingredients and mix until just combined. Remember, for perfect muffins, you never over mix. Then you can fold in the melted coconut oil gently so as not to overwork the batter.
Using an ice cream scoop, divide the batter evenly between the muffin cases but only fill them about 1/2 way up. They will rise to the top of the paper case. I sprinkled a little bit of coconut sugar over the top of each muffin to give them a little bit of a crunch on the outside.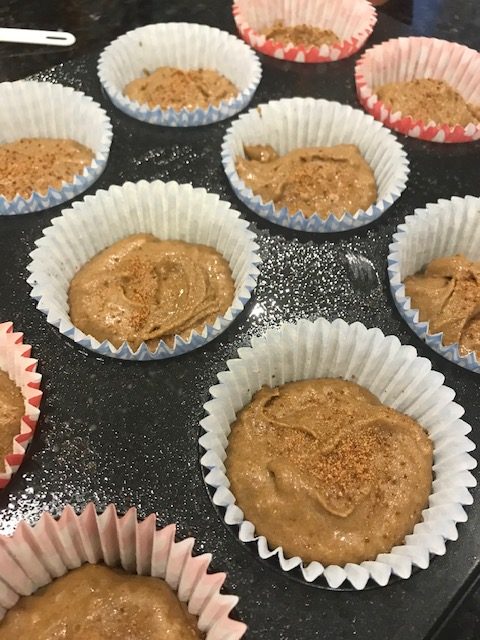 Bake in the preheated oven for between 18 – 22 minutes. Pop a skewer into the centre to check they're done and it should come out clean, or may have a crumb or two attached but that's okay too.
Leave them to cool in the tin for about 5 minutes and then move the muffins to a wire rack. Eat them warm, seriously take my advice! You'll thank me 🙂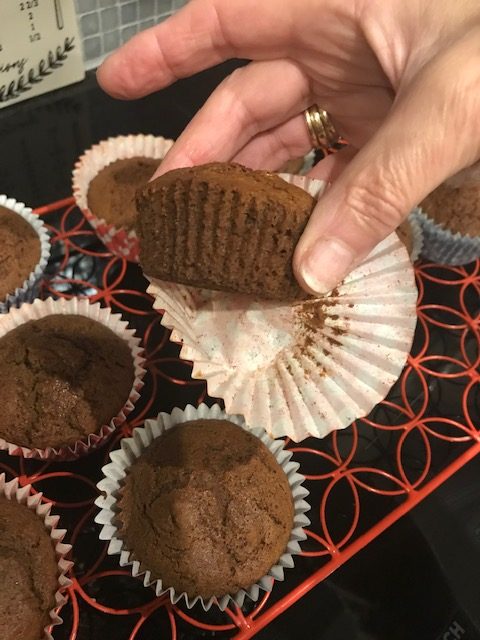 These are Freezer Friendly Muffins. Just wrap them individually and put into freezer bags. They will keep for up to 3 months in the freezer. Reheat them for about 45 seconds in the microwave or let them defrost at room temperature.
The muffins will store in an airtight container for up to 4/5 days. Just let them cool completely before storing them.
Bake with love
Soraya x