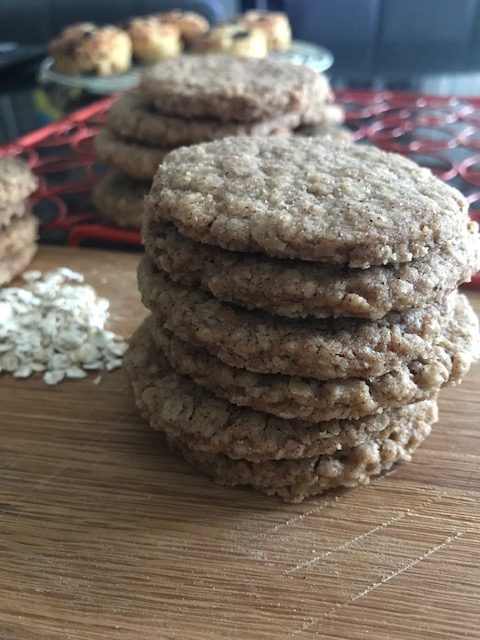 These oat biscuits should probably come with a warning as they are deliciously crunchy and one is never enough! I thought I had made enough but they disappeared pretty quickly!
You can of course make these biscuits non gluten free by using plain flour, oats, baking powder and omit the xanthan gum.
You can make them dairy free by using a plant based butter in place of the butter needed in the recipe.
If you wanted, you could add in some chocolate chips (GF) but I left them as they were to shine in their simplicity. I replaced the light brown sugar in the recipe with organic coconut sugar for a less refined result but you don't have to.
You don't need a lot of ingredients for these biscuits; you probably have them already so other than a little bit of fridge time (about 15 minutes), you'll have amazing oat biscuits in a short time.
Ingredients:
125g soft butter
85g light brown sugar
60g plain gluten free flour
1/4 tsp xanthan gum
1/2 tsp gluten free baking powder
150g gluten free oats
pinch of salt
2 tsp ground cinnamon
Method:
You can preheat the oven now or wait till you put the biscuit dough into the fridge.
It's 180C, 160C Fan, Gas 4
In a large bowl, cream the butter and sugar together until it's light and fluffy.
In a smaller bowl, combine the dry ingredients: flour, xanthan gum, baking powder, oats, cinnamon and salt. Whisk to remove lumps.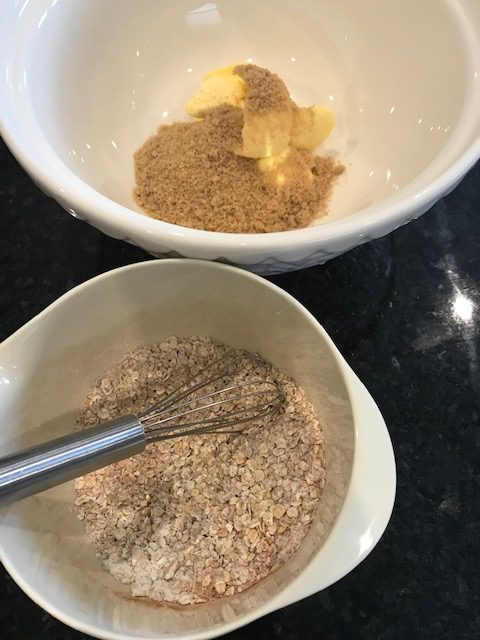 Next, add the dry ingredients to the creamed butter and sugar mix and start to combine.
Use your hands to press down and bring the dough together into a ball shape. It will take a few minutes and just keep going till both sets of ingredients are completely combined.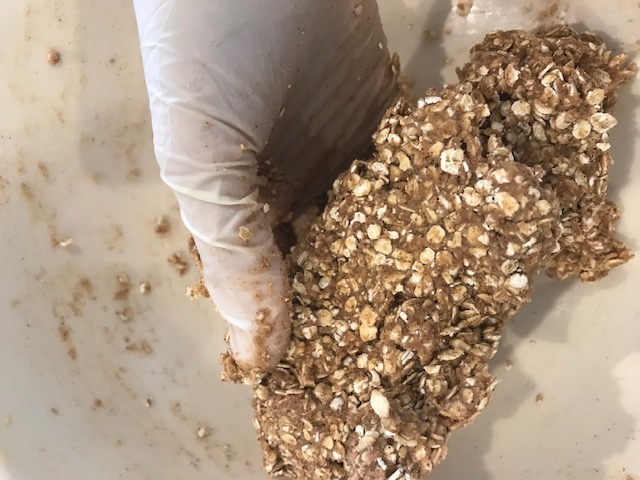 Place a piece of greaseproof paper on your worktop and lightly flour it. Put the dough on this and press it gently with your hands to flatten it a bit. Then place another piece of parchment over the dough and using a rolling pin, roll the dough to around 1/4″ thick.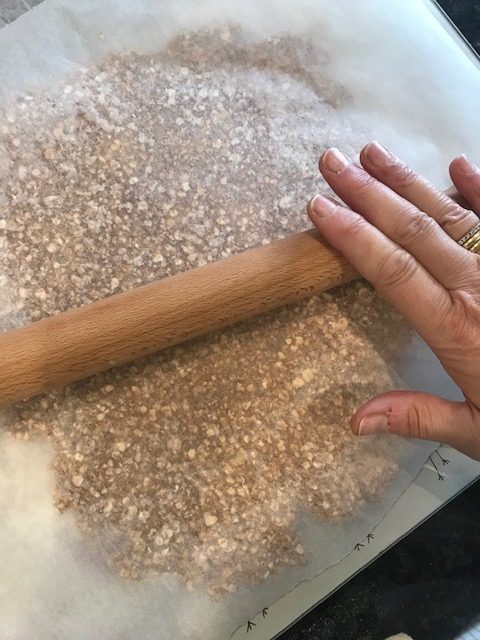 Using your chosen cutter, stamp out cookies and transfer them, using a palette knife, to a lined baking tray and leave about 1 1/2″ between each cookie as they spread a little but putting them into the fridge for about 10/15 minutes will prevent this.
Place the baking tray in the fridge if you have time. It really does help to stop spreading. Now you can turn on your oven to temps above.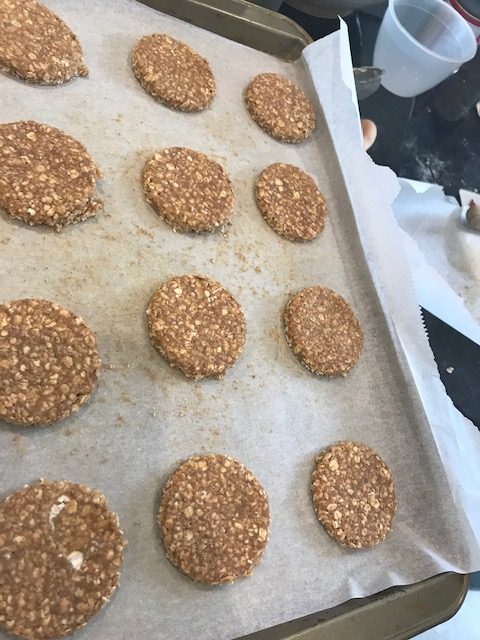 Once the oven is preheated, bake the cookies for about 10/12 minutes depending on their size. They should be golden brown. They will be soft when you remove them from the oven so leave them to cool on the baking tray for a few minutes. Then you can transfer them to a wire rack to cool completely.
They will keep for up to 2 weeks in an airtight container but that's just a laugh because they're not going to last that long!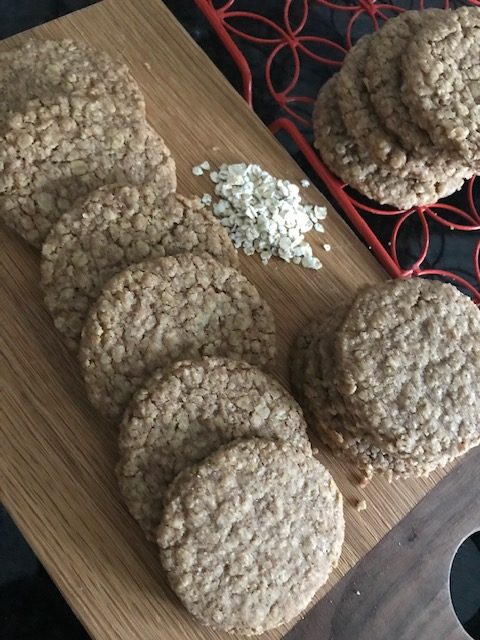 Bake with love
Soraya x