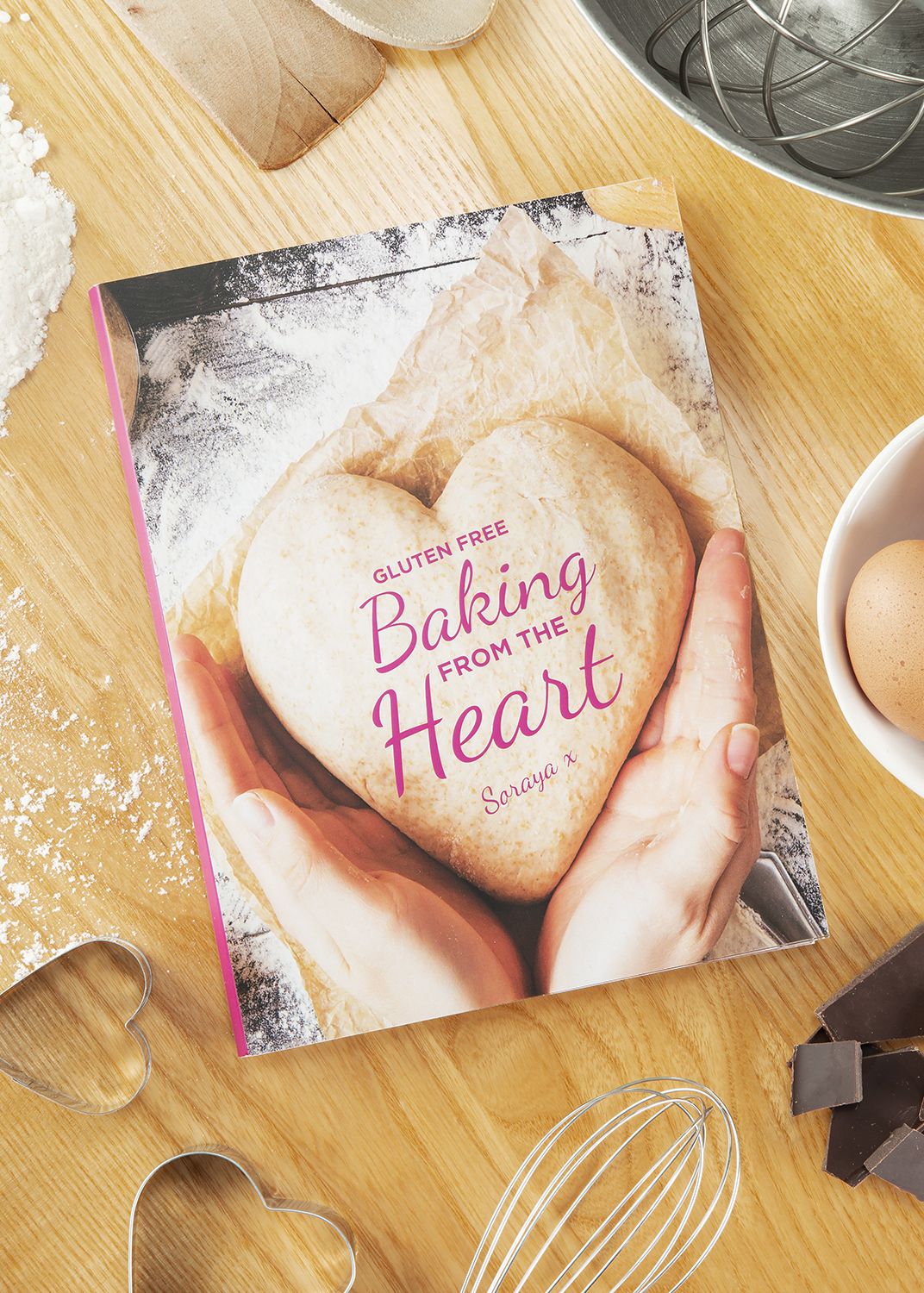 Have you got your copy of Gluten Free Baking from the Heart? Published in November 2020, it has been selling successfully online due to Covid restrictions but now is appearing in your local book shop. Reviews and feedback have been amazing!
Let me take your hand and work through each recipe for perfect Gluten Free Bakes every time! Most of the ingredients I've used you can find in your supermarket so nothing strange or expensive here!
Makes a great gift too! Let's Make it, Bake it, Love it!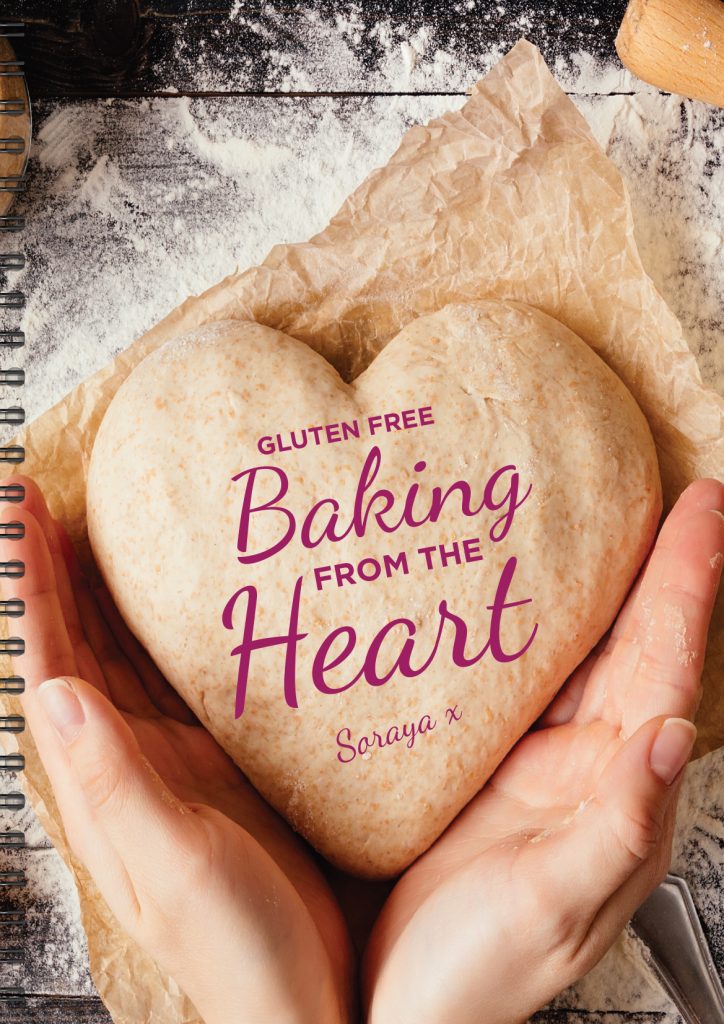 I'm so delighted with the response from everyone so far and you can see what they are saying on the Reviews Page here on cozebakes – REVIEWS | cozebakes. Remember if you have made some of the recipes, I would love to hear how you got on too. Messages and emails from lovely customers so far have been so positive and it makes me beyond excited to think my book is fast becoming a favourite in your gluten free kitchen.
There are 58 recipes covering sweet and savoury bakes and everything is broken down into easy to find categories so there's a recipe for every occasion! The book also contains really useful information on managing a Gluten Free Kitchen with pages of helpful hints and tips not only at the start but throughout the book. Lastly, one of my favourite pages is the Substitution Page where you can sub one ingredient successfully for another without having to make a special trip out.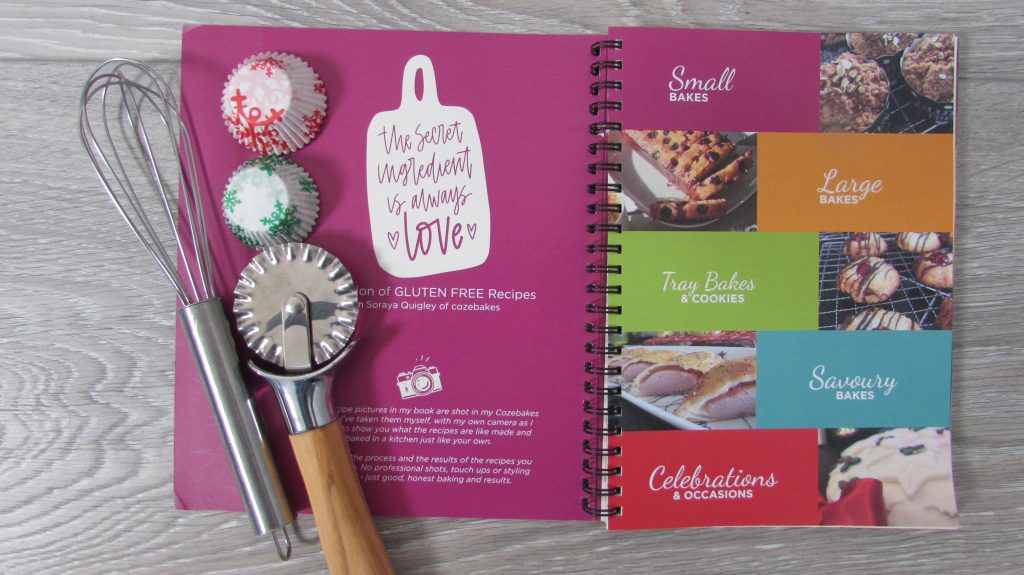 With life being so different now, it's important to be able to take time out and baking is so therapeutic and helps to bring a calmness into your day. Of course the added bonus is that you're making something you have full control of. You decide if your bake will be low fat, have no refined sugar or dairy free.
Lots of my recipes can be easily converted for those who prefer to be Dairy Free plus the fact that there are no strange ingredients used in any of the recipes makes life for a coeliac that bit easier. No having to order online for strange and expensive flours and practically all the ingredients are easily found in most supermarkets.
If you haven't already bought my book, then you can get it here Baking From The Heart Recipe Book | cozebakes and Shipping is Free Nationwide. There's also an option to order for those outside of Ireland so everyone can enjoy this must have, gluten free recipe book. To date we have shipped to the U.K, Denmark, Italy, France, Canada, U.S.A and Australia.
Now let's Bake with Gluten Free Love
Soraya x
Join the cozebakes family on social media:
https://www.facebook.com/groups/1163861383632172