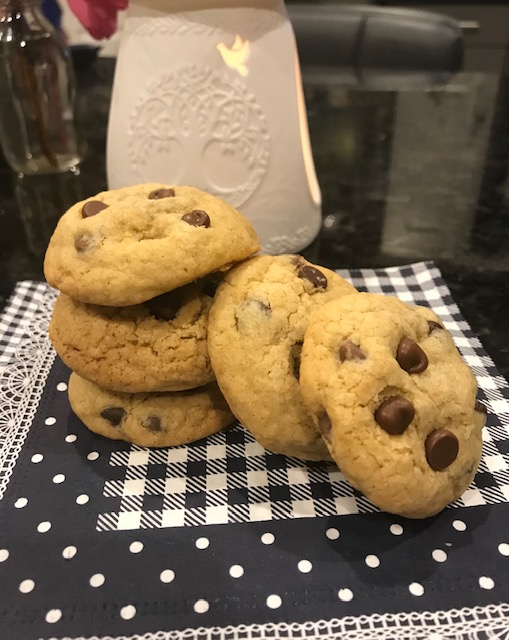 Make these simple Gluten Free Chocolate Chip Cookies that are crispy on the edges, full of chocolate chips and have a deliciously soft centre – everyone will love them. They have very quickly become firm favourites here with just one complaint ….. they're not big enough! The joys of feeding boys!
One of the tricks to get these cookies perfect is to have your butter cold. I know most cookie recipes ask for melted or soft butter but these work best using cold butter. So that's cold, not rock solid 😉 Using cornflour in the recipe helps to give the cookies a bit of bulk and the addition of an egg yolk along with the egg help to keep them together and avoid crumbling.
You will need to let them sit in the fridge for about an hour so you can plan this when making them..
So let's get started with the ingredients. As with most of my recipes, I try to make sure you will have most of them already in so no special trips to the supermarket and no weird or wonderful, hard to find ingredients that may be costly. If you're a reasonably regular baker, you will have all of these ready to go.
Ingredients:
115g butter, cold and cut into small cubes
135g brown sugar
2 tsp vanilla extract
1 large egg and 1 egg yolk
245g gluten free plain flour
35g cornflour
1/2 tsp bicarbonate of soda
120g gluten free chocolate chips plus extra to decorate on top (you can also chop up chocolate into small pieces)
Method:
Beat together the butter and sugar in a large bowl. I find it's easier to use the back of a large spoon to squash the butter a bit before using the electric mixer. It should take about 2 minutes to get them light and creamy.
Then add the vanilla extract, the egg and egg yolk and beat again until combined.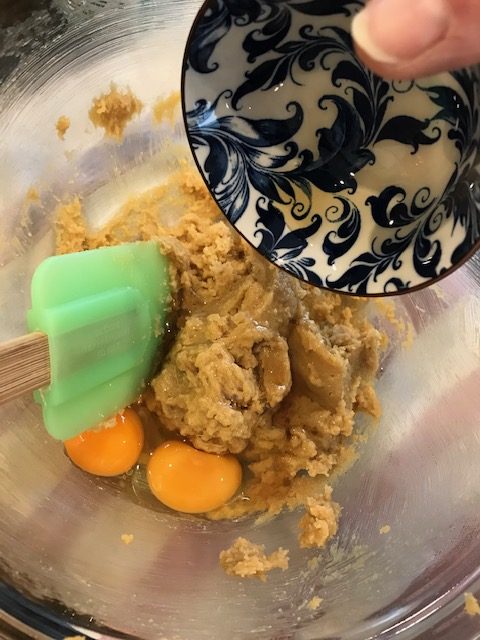 Sift in the flour, cornflour and bicarbonate of soda and mix to combine everything. Add in the chocolate chips. I found it easier to use my hands at this stage and to bring together the dough.
Cover with plastic wrap and chill in the fridge for a minimum of 1 hour. Longer is great but please don't shortcut here.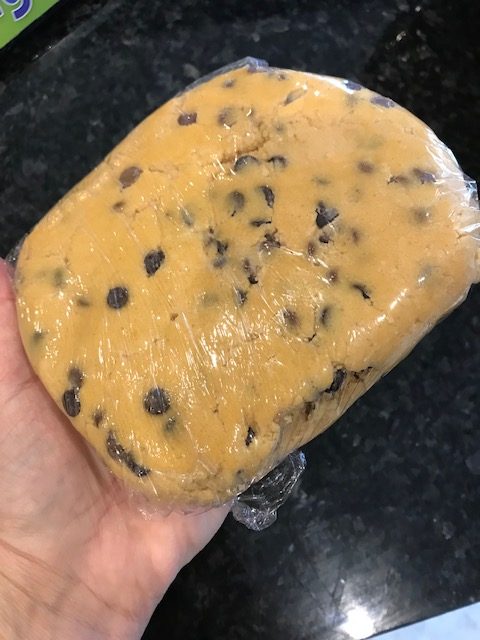 Once time is up, preheat your oven to 180C or 160C Fan and line a baking tray with parchment. You can use an ice cream scoop or just your hands to roll balls of cookie dough around the size of a golf ball and place them on the parchment with some room for a little bit of spreading while baking.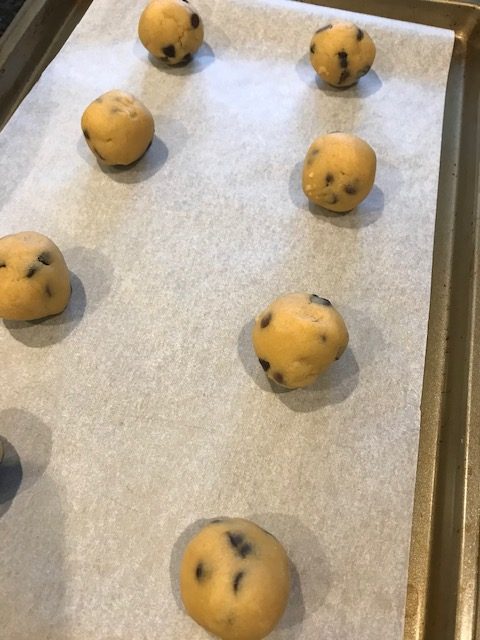 Bake for around 12 – 14 minutes or until the edges are golden brown. Remove from the oven and gently press the extra chocolate chips on top of each cookie. They may seem not quite done and they will be very soft but they will become studier as they cool. If you overbake them, they will be more like a flat cake! Leave them on the tray for about 3/4 minutes and then gently transfer them to a wire rack to cool.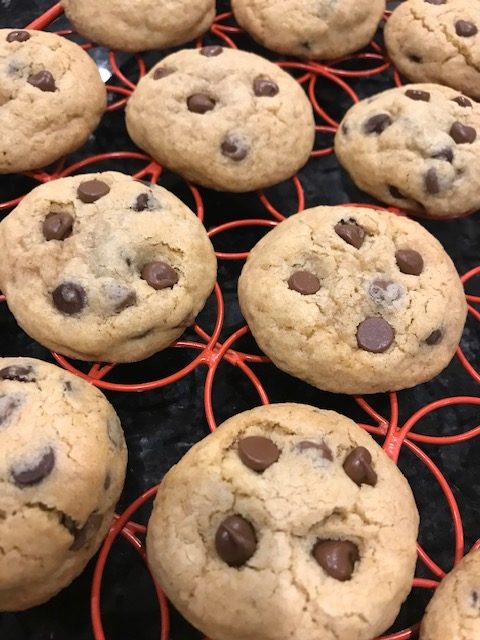 If you make your cookies bigger in size, remember to add extra baking time and to leave extra space between them for spreading.
Enjoy and bake with love
Soraya x