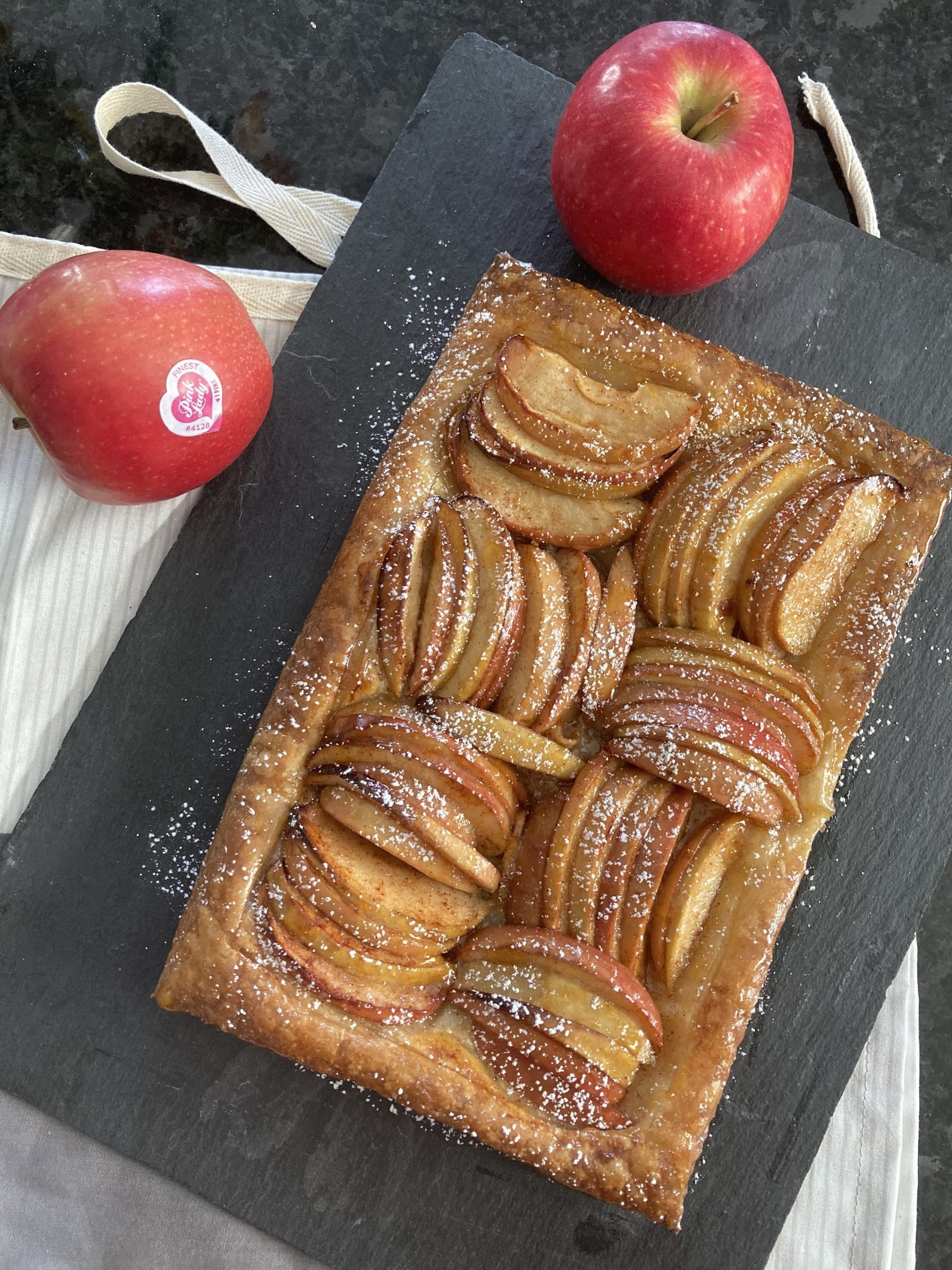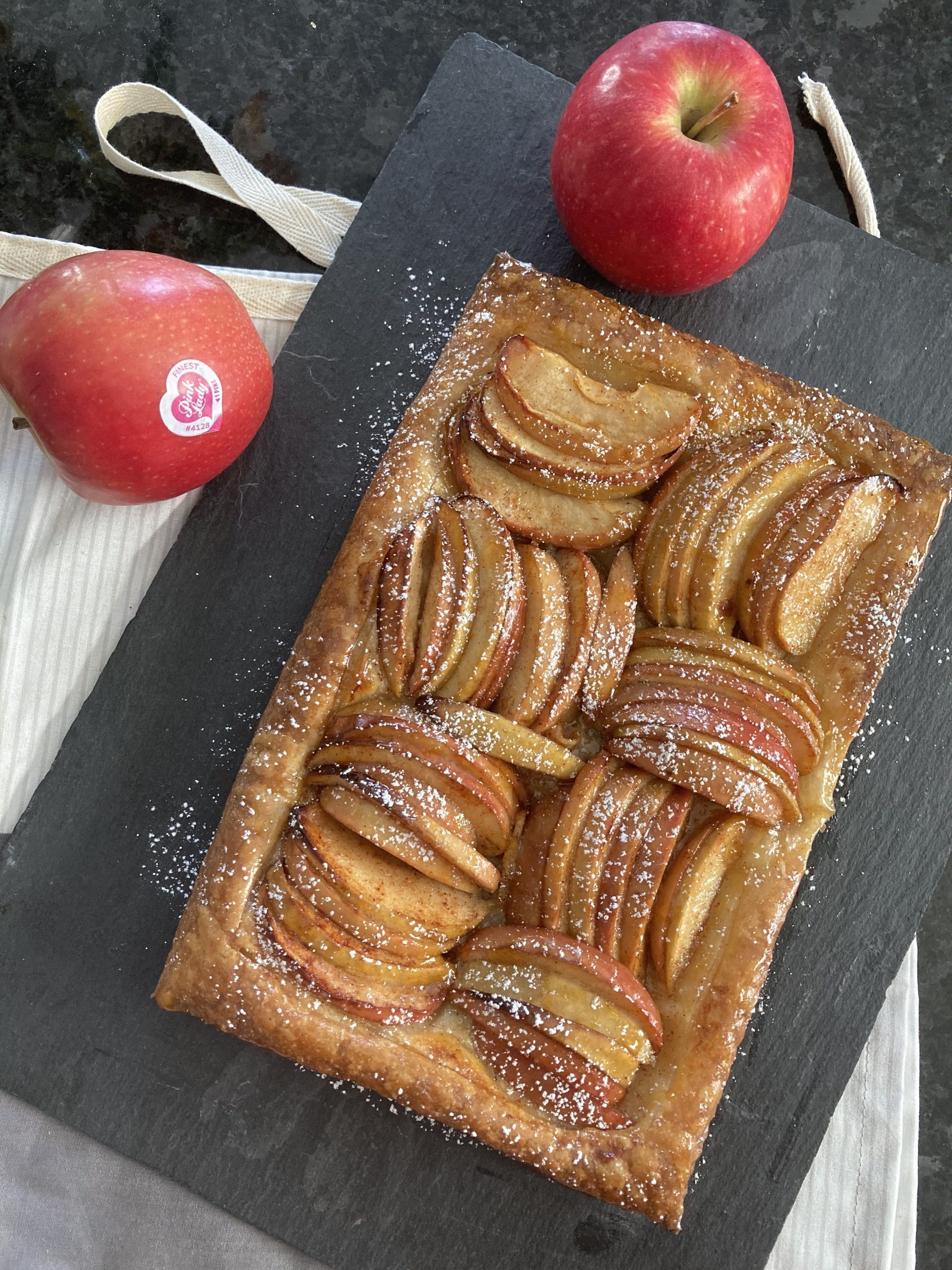 Sometimes it's wonderful to be able to use ready made products to make a totally delicious bake and having some ready made Puff Pastry in the fridge or freezer and some lovely apples are basically all you need to create this very sophisticated looking dessert that will definitely take centre stage.
Check the instructions on the packet of puff pastry and follow as needed. I used Pink Lady apples as they are naturally sweet so you use very little sugar in the recipe. If you prefer to use Bramleys or Granny Smith apples, then you will need to increase the sugar from 2 tablespoons to 70g of light brown sugar.
Use standard puff pastry or gluten free puff pastry. Both work well.
Ingredients:
2/3 Pink Lady Apples or Bramleys
2 tbsp light brown sugar (see note above if using Bramleys/Granny Smith)
1/2 tsp ground cinnamon
1 pack of Ready Made Puff Pastry (Gluten Free if needed)
Egg yolk mixed with 1 tsp water
2 tbsp Apricot Jam and 1 tbsp water
Here's a video showing how simple this delicious dessert is to make:
Method:
Use the paper from the puff pastry to line a baking tray. Preheat oven to 185C Fan, 195C or 375F
Fold the pastry over in half and roll a few times with a rolling pin. Trim edges to keep them neat and prevent separating while baking. Move to the lined baking tray and place in the freezer while you prepare the apples.
Keep the skin on the apple and slice into quarters and again into thin slices. Place into a bowl and add the sugar and cinnamon. Mix so the apple slices are evenly covered.
Remove the pastry from the freezer and cut a line (only to mark, not through both layers) around the edge about 2″ / 5cm in from the edge all around.
Mix the egg yolk and water together and brush on the inner part of the pastry.
Place the apple slices in whatever pattern you like. Once you have covered the inner pastry piece with the apple slices, place into the preheated oven and bake for 30 / 35 minutes. It might puff up a bit in parts in the oven but it will settle down. The edges will puff up around the apple centre.
While the tart is baking, mix the apricot jam and water and heat in the microwave. Mix together and set aside.
Once baked, remove the tart from the oven and let it rest for about 5 minutes.
Using a pastry brush, cover the apples and pastry edges with the apricot glaze and leave to set and cool.
Cut into slices and serve with cream or ice cream. If you prefer, simply dust with icing sugar and enjoy!
Make it, Bake it, Love it!
Soraya x