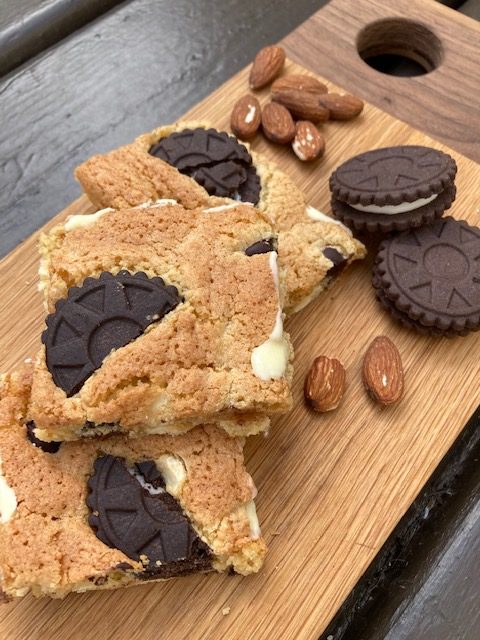 I made another recipe recently for gluten free brownies but wanted to try this recipe too as it uses no flour. Instead, you use ground almonds. You can of course buy almond flour but it tends to be very expensive so my suggestion is to measure out the required quantity and then blitz it in the food processor to make it a little finer and it will work perfectly.
Blondies are a rich and gooey version of a brownie with delicious white chocolate chips throughout each bite. No one should miss out just because they have a dietary requirement.
The recipe takes only 10 minutes to put together and uses no special equipment or planning.
So have you 10 minutes?? Let's go!
I used my swiss roll tin to make these brownies, it measures approximately 9 x 13 inches and lined it with parchment. Remember to let some parchment hang over the edges for easy removal after baking. I decided to add a GF chocolate oreo type biscuit from Love More to decorate the brownies.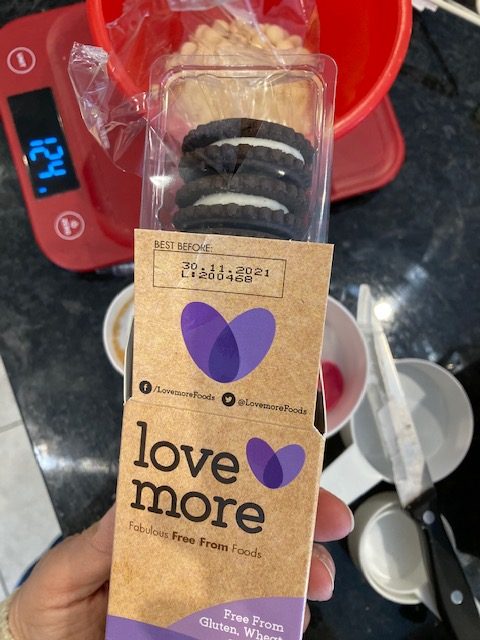 I bought GF white chocolate bars and cut them up for this recipe but it's up to you what you use.
Ingredients:
200g ground almonds / almond flour (GF)
85g brown sugar
90g caster sugar
113g butter, melted and cooled slightly
2 large eggs
1 tsp GF baking powder
1/2 tsp xanthan gum
1 1/2 tsp vanilla extract
1/2 tsp salt
170g GF white chocolate chips or chunks
Method:
Preheat oven at 165C Fan, 175C or 350F
Into a medium sized bowl, whisk the melted butter, brown sugar, caster sugar, eggs and vanilla extract.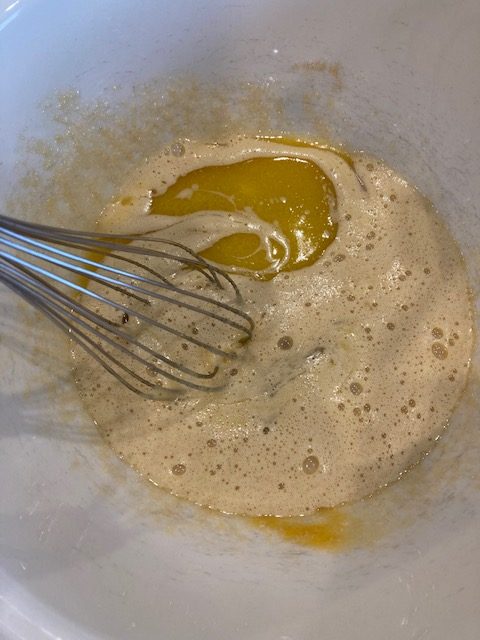 In a smaller bowl, whisk together the almond flour, baking powder, xanthan gum and salt to remove any lumps. Stir these dry ingredients into the wet until they are just combined. Try not to over stir here.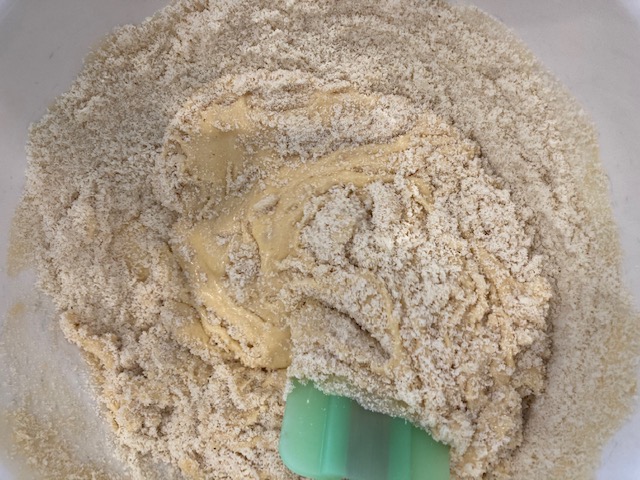 Finally, fold in the white chocolate chips / chunks and do it gently. Run the spoon on the bottom of the bowl to make sure there are no pockets of dry ingredients in the bowl but don't over mix.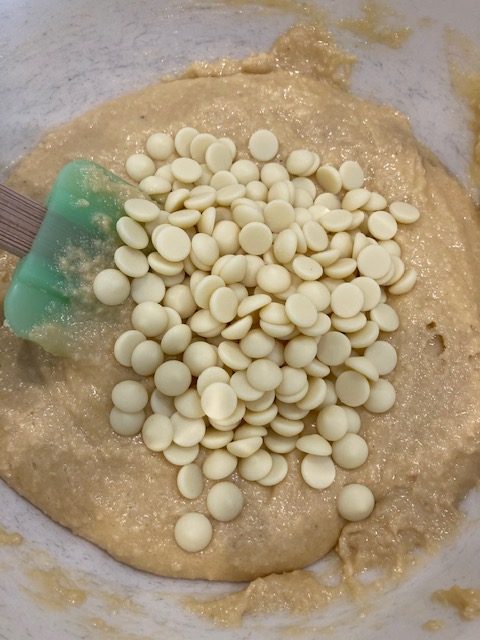 Spoon this batter into the prepared tin and level out with the back of a spoon. Finally, I added the Love More biscuits. I decided to cut them in half as they weighed quite a bit and was worried the whole biscuit might sink. I gently pushed the halves into the batter but only a bit.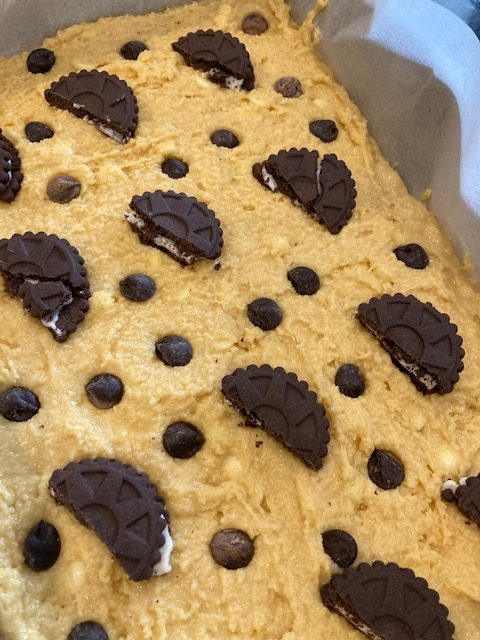 Bake in the preheated oven for 22 / 25 minutes keeping an eye on them towards the end. The top will start to turn a light brown and then it's time to remove them.
Allow them to cool completely on a wire rack in the tin. Please don't remove them until they have cooled completely or you won't be able to cut them into squares.
Make it, Bake it, Love it!
Soraya x