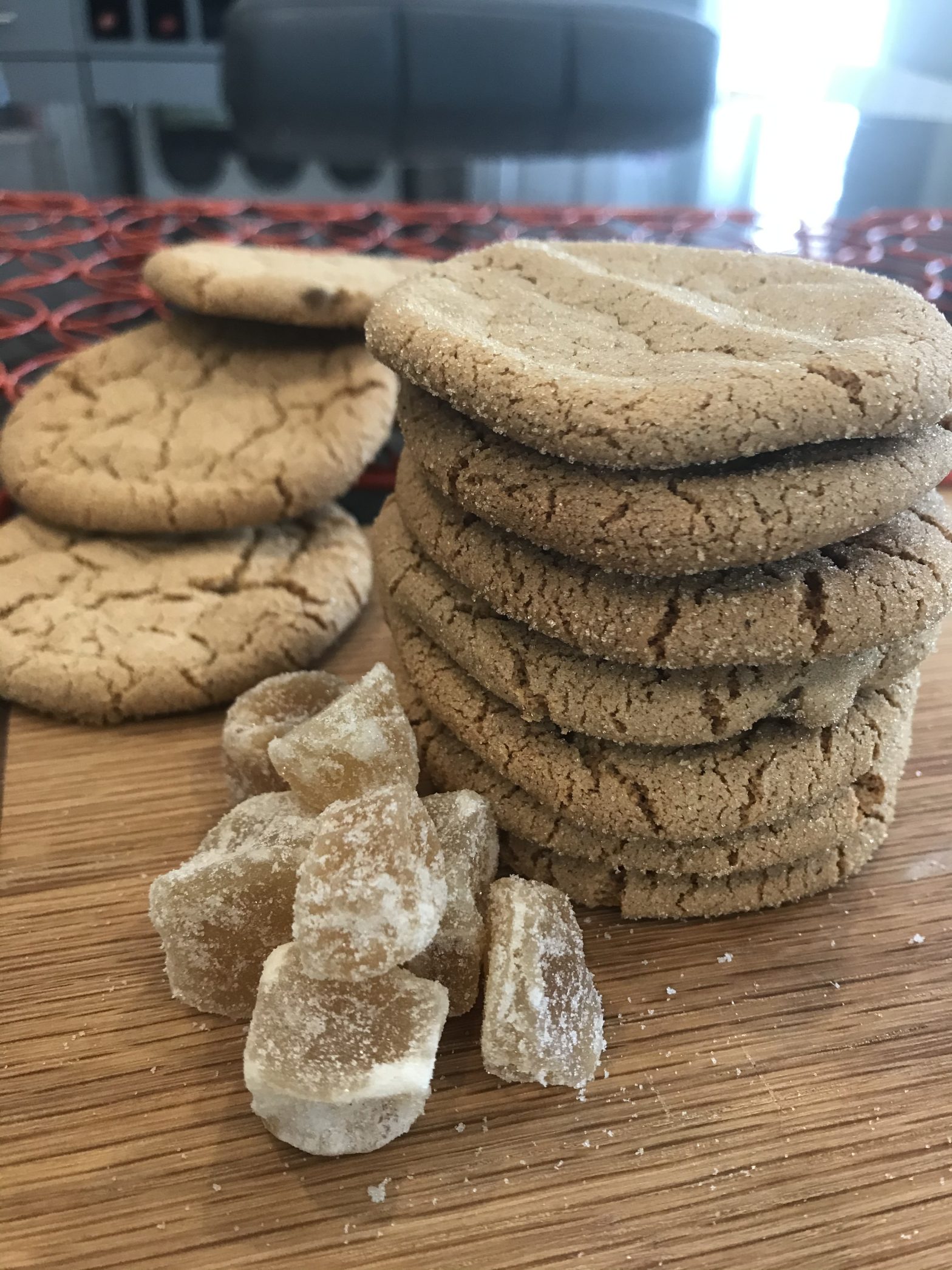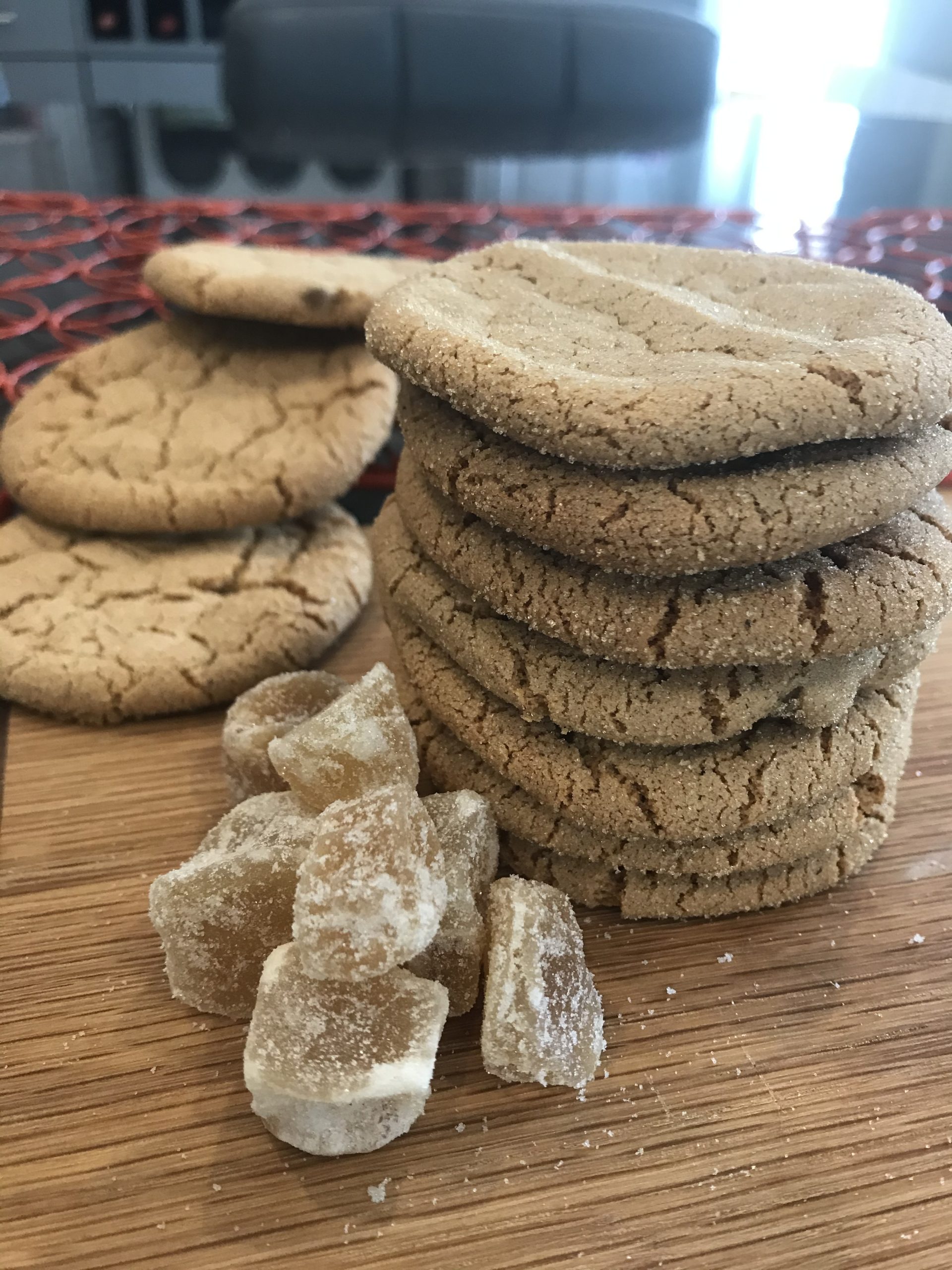 I made ginger biscuits recently that were really good and a big hit. Of course I then had queries as to when would I make a gluten free version to have all things equal. I like a challenge and found a nice recipe from Barefoot Countess and went about adapting it to gluten free.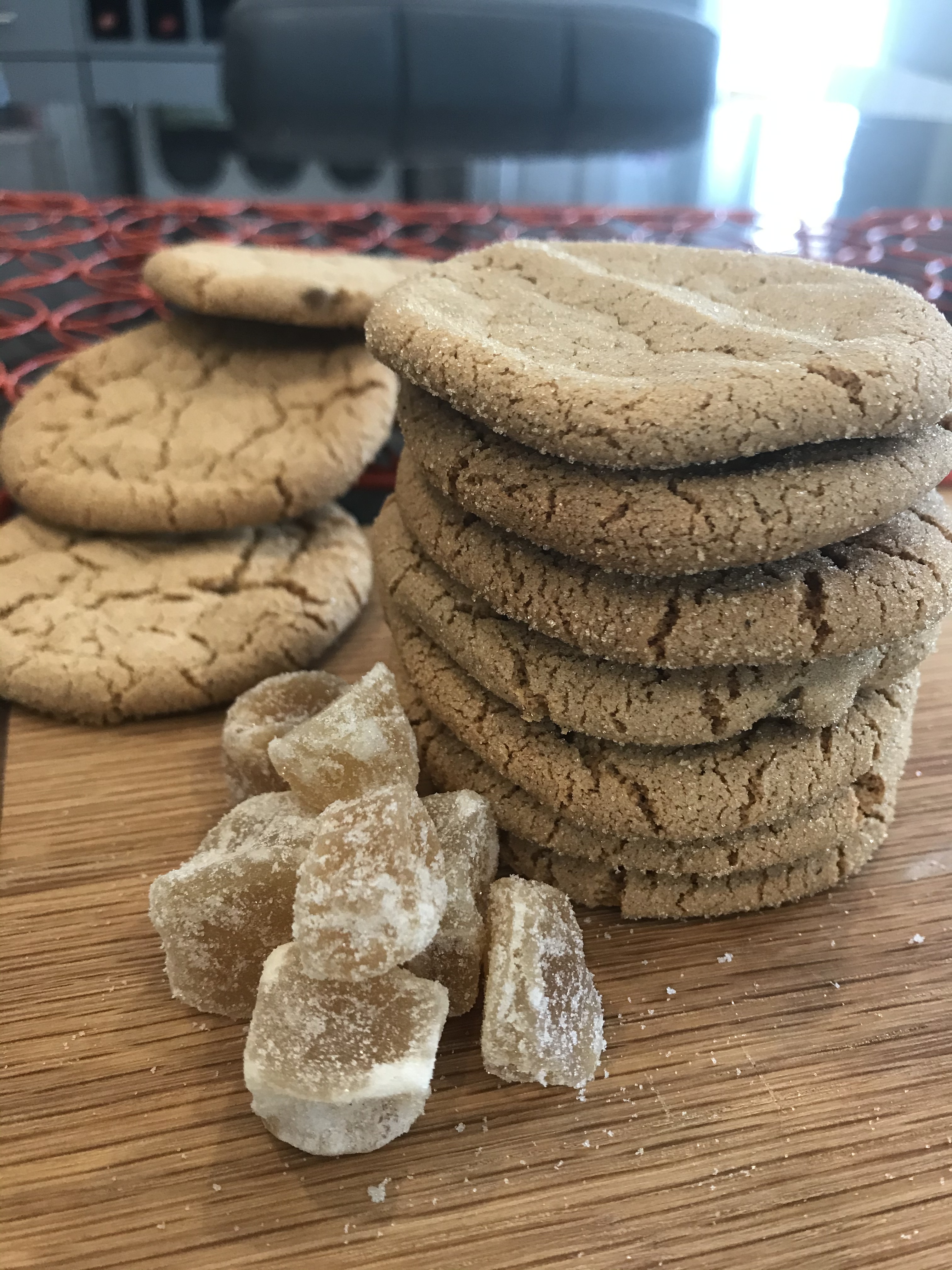 I was a bit disappointed to have cracks in the finished results but went back to check and saw that they all have cracks in them; I think that by making the biscuits a bit thicker, the cracks will be reduced.
They turn out so …… oh how can I put it?? You get a bite with a crunch then hit this centre of heavenly chewiness. Oh divine, really, just so good. We absolutely loved them and everyone, gluten and gluten free all said they might prefer them to the regular recipe. Now that's a really good recommendation!
I did roll them in some brown sugar before baking and I'm not sure if I would do that again. I found them quite sweet but think with the mix of 4, yes 4 different spices, it might need the little bit of sugar to help.
The trick with baking these Ginger Biscuits to perfection is to follow the timings for beating the ingredients. I know it sounds a bit crazy, but it works so if you can follow the timings as laid out below, your result will be perfection!
Ingredients:
280g gluten free plain flour
1 tsp xanthan gum
1 tsp bicarbonate of soda
2 tsp ground cinnamon
1 1/2 tsp ground cloves
1/2 tsp ground nutmeg
1/2 tsp ground ginger
1/4 tsp salt
200g brown sugar (I did reduce this by about 1/4)
60ml vegetable oil
80ml golden syrup
1 large egg
120g crystallised ginger, chopped into small pieces
Caster sugar for rolling (optional) – I used light brown sugar for a change
Method:
Preheat oven to 175C Fan and line a couple of baking trays with parchment paper.
In a bowl, whisk the flour, xanthan gum, bicarbonate of soda, salt and spices and leave to one side.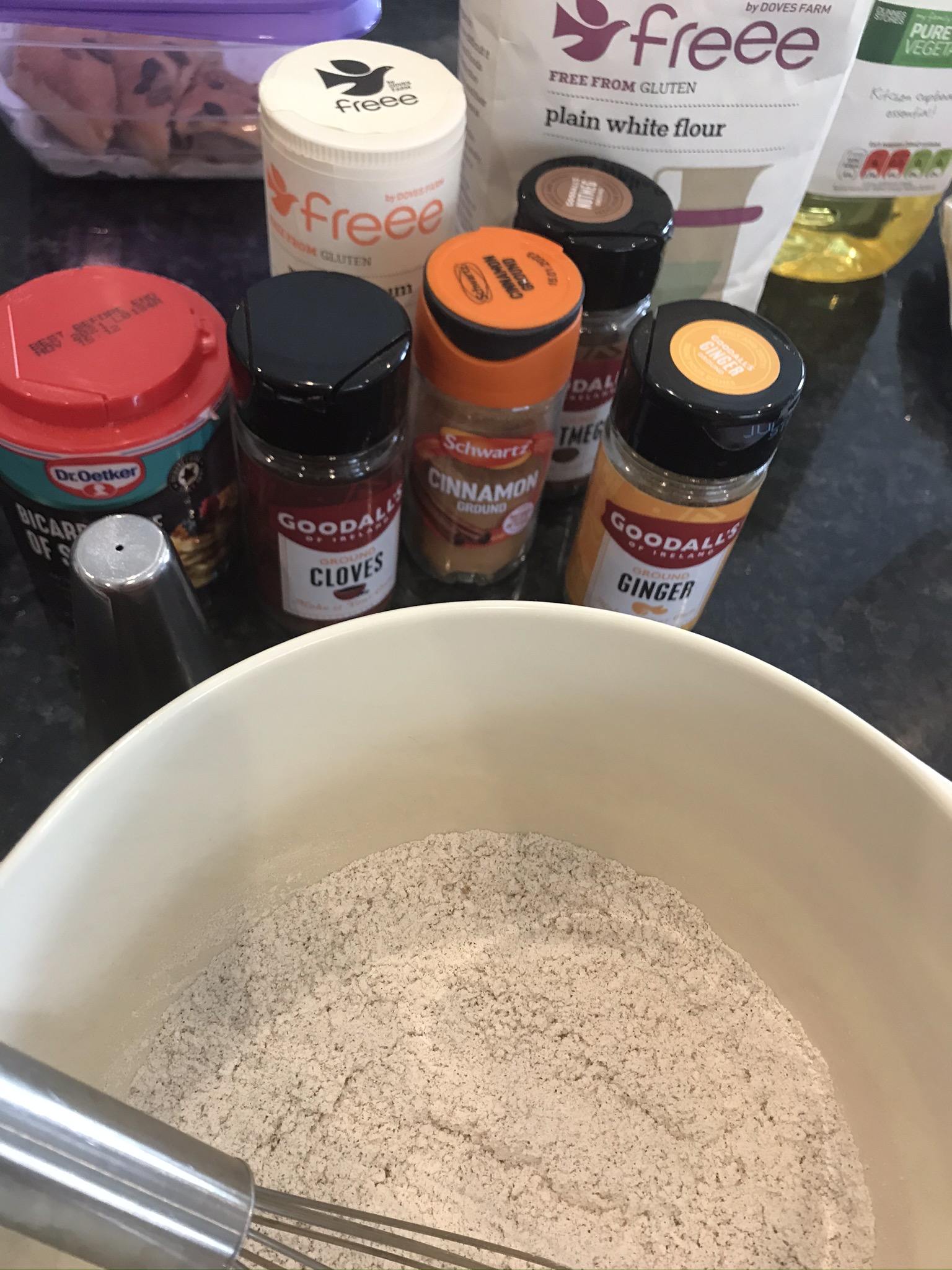 Using either an electric mixer or a stand mixer, beat the brown sugar, oil and golden syrup until it's smooth and light in colour. This will take 5 minutes on medium.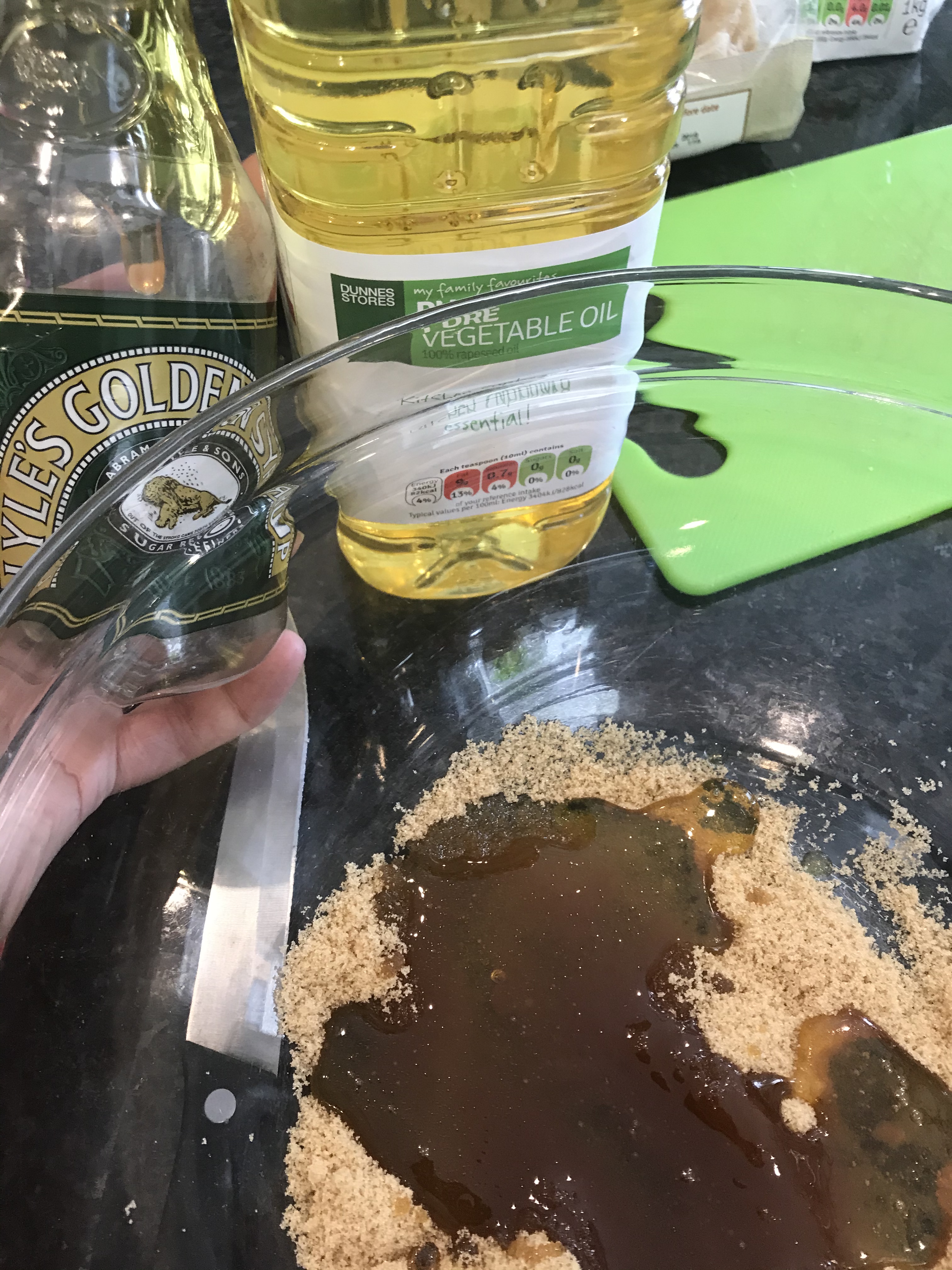 Turn the mixer speed to low and add in the egg. Beat on medium for 2 minutes and scrape down the sides of the bowl using a spatula.
With your mixer turned to low, slowly add the flour mix, bit by bit and beat on medium for another 2 minutes. Add the chopped ginger pieces and mix till everything is combined.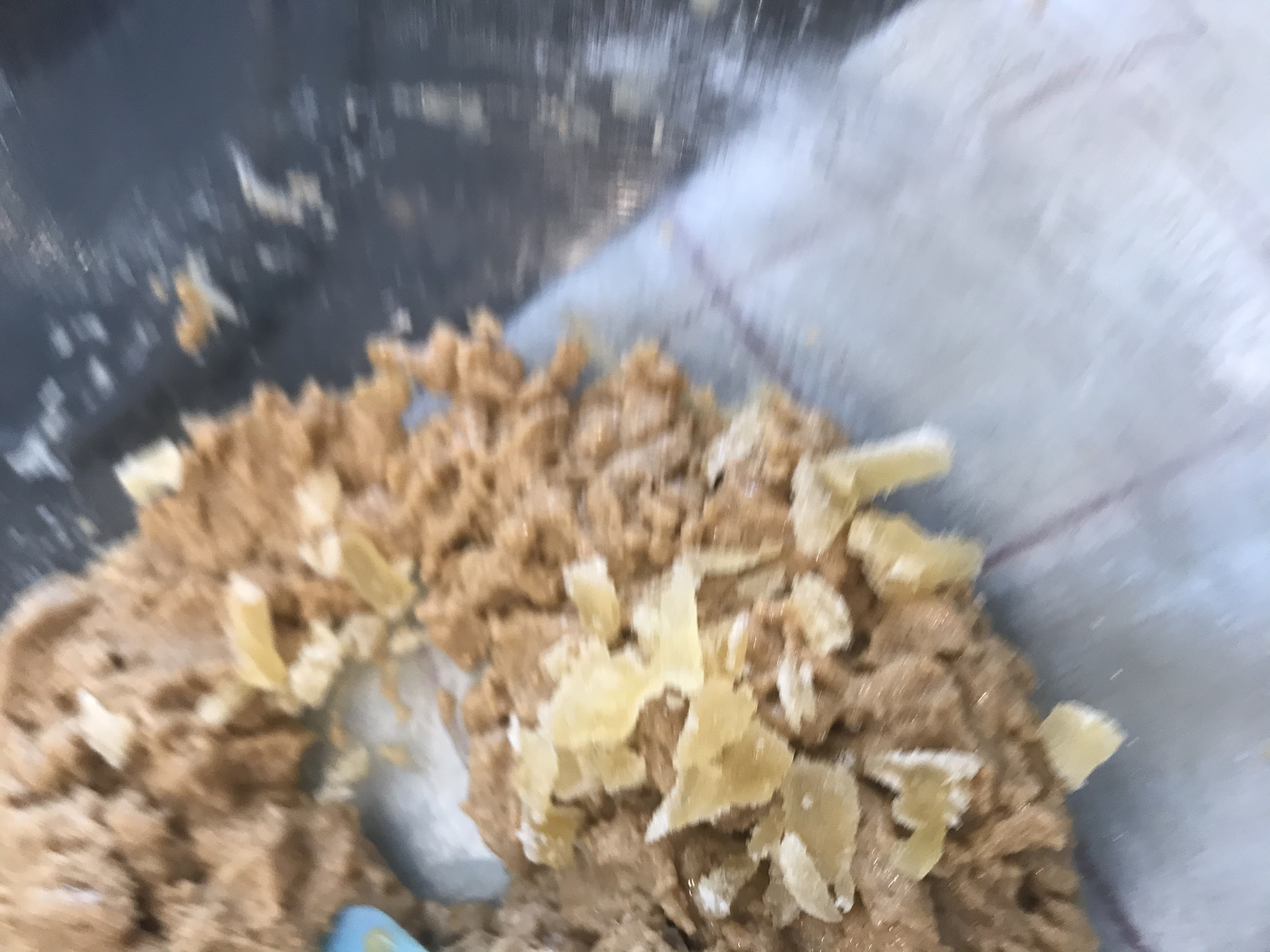 I used a small ice cream scoop to get as equal size as possible. Then roll the dough into a ball and if you want, roll each ball in the extra sugar.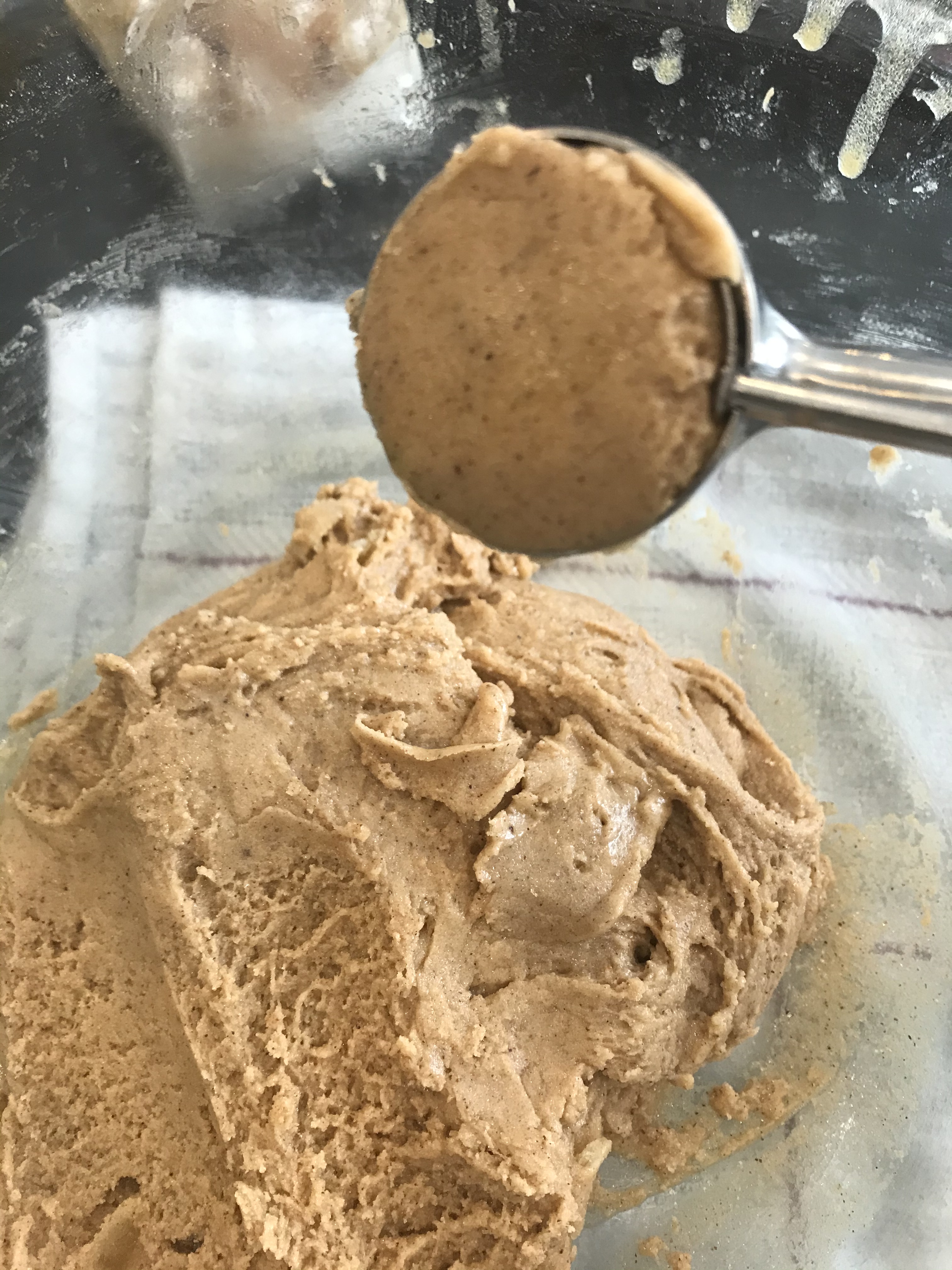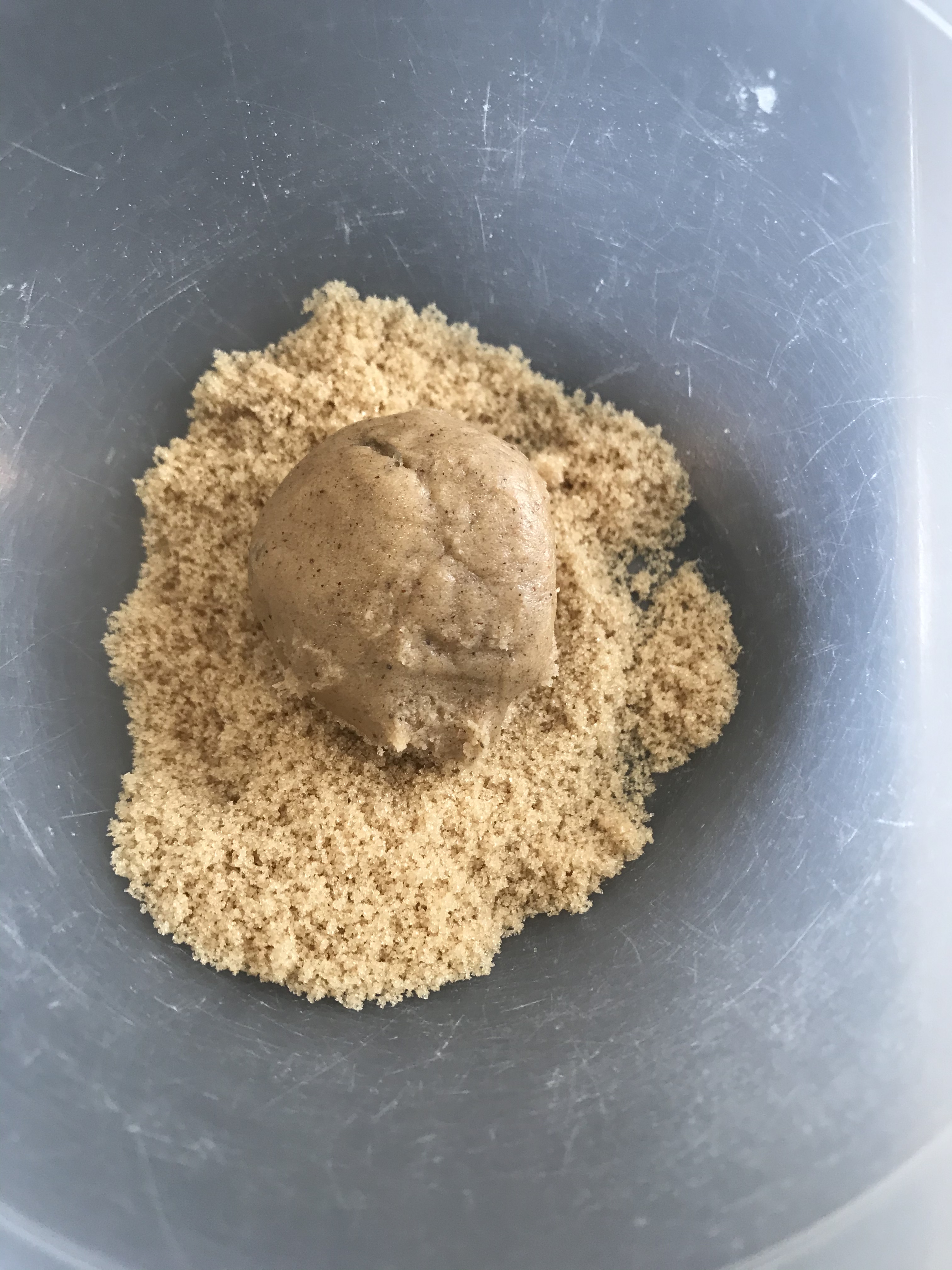 Place them on the lined baking tray, keeping about 2″ apart and flatten them slightly with your fingers. I like this as it gives them a really nice finished look with the ridges.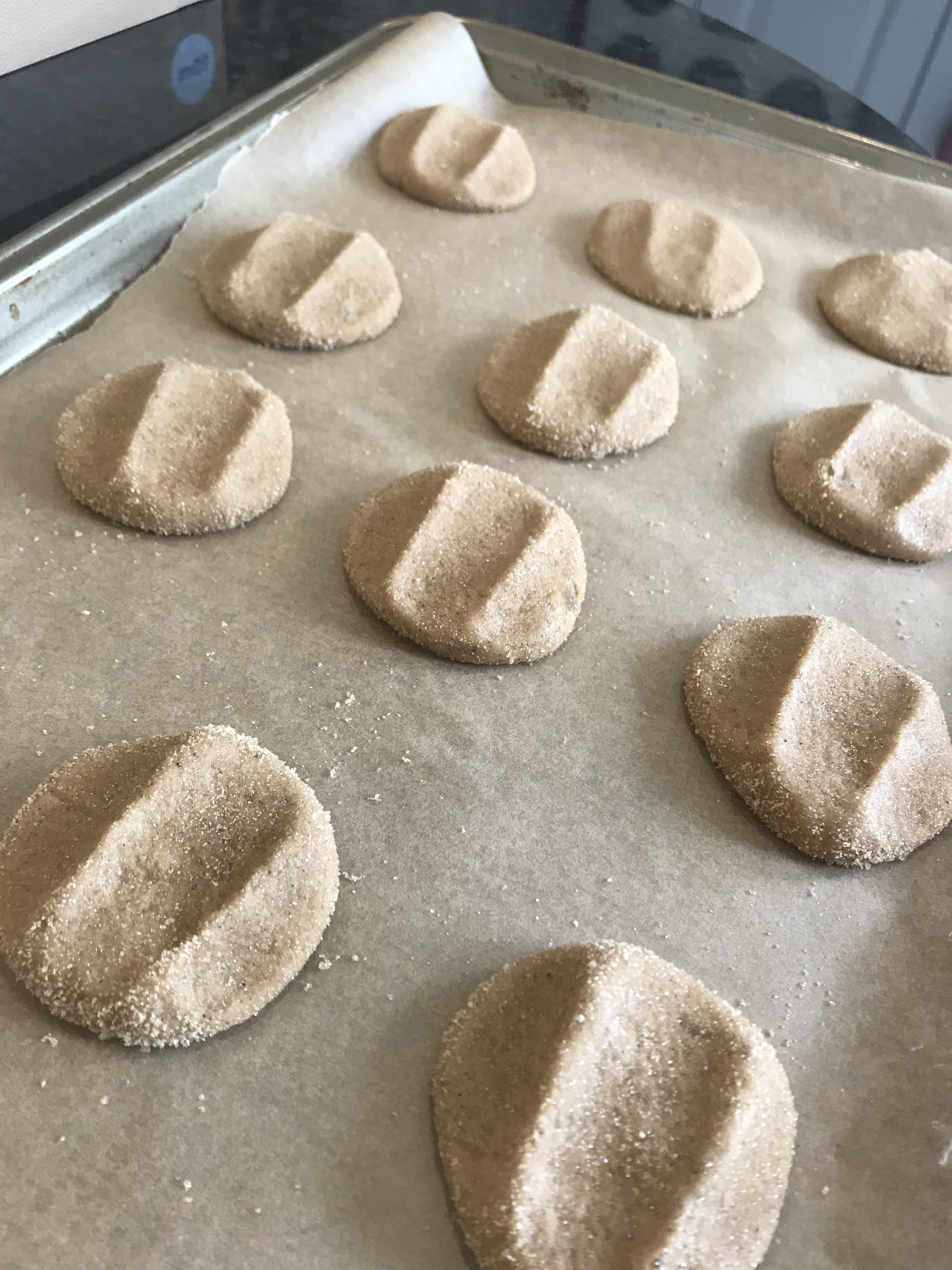 Bake for 10 minutes but if you make your biscuits larger in size, you will need to bake them for 13 minutes. Trust me on the timings.
Remove from the oven and leave to cool on the baking tray for a few minutes as they will be soft. After a few minutes, you can transfer them carefully to a wire rack to cool completely.
What's wonderful about these biscuits is they will keep in an airtight container for up to a week. If you make a large batch, wrap them really well and place in freezer bags. They will freeze for up to 3 months.
Bake with love
Soraya x